Tessitura Monti Autumn/Winter 2019: high quality fabrics for contemporary shirts suitable for every style
Autumn-Winter 2019/20 collection by Tessitura Monti presents new color combinations, special yarns and advanced finishing processes connected to the constant use of top quality raw materials: the results of this innovative search are fabrics matching refined aesthetics with comfort and excellent performance. Color is one of the most important novelties of this collection: tones are richer, more intense and varied if compared to the traditional winter proposal. Colors go from classic blue tones blending with military green and grey to the stronger and full tones of new red, brown and burnt joined by the new and important red violet.
The use of blue is worth to be noticed, passing from very classic shades to other ones mixed with other colors and therefore creating innovative and modern combinations. To better show and give value to this rich color proposal, many color cards are presented "by design".
The range of weaving structures is varied, from light weights with solid and compact hand feels to heavier weights whose hand feel is softened by the brushed and raised finishings, sometimes enriched by the use of refined yarns (such as cashmere and wool blended with cotton) and natural ones (like micro tencel), always aimed at guaranteeing the softness and comfort of fabrics.
The BLUE Label line, the "Premium" proposal by Tessitura Monti, is characterized by the continuous development and update of the BREZZA article range, launched in A/W 2017/18 season and constantly meeting with success on the market, representing its core: a wide range of fabrics on a 80/1 cotton yarn base, ideal for contemporary shirts. Fabrics perfect for any style and occasion, light and rich, pleasant to wear in every season and easy to iron.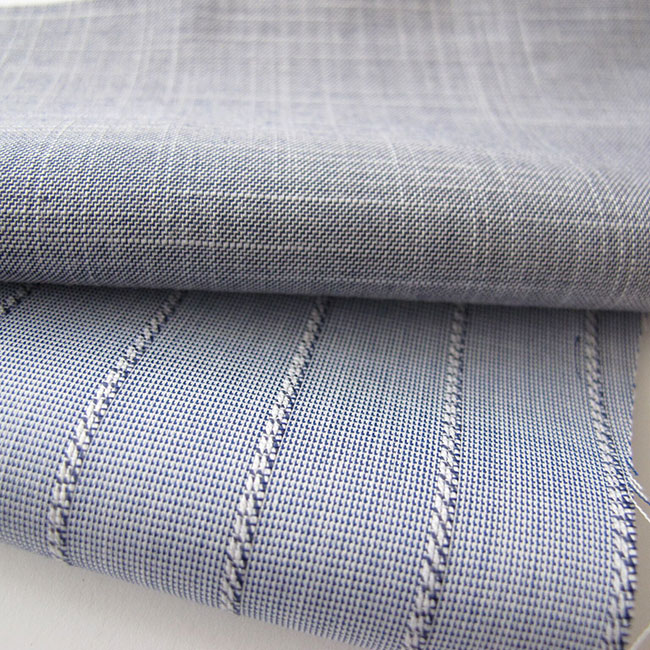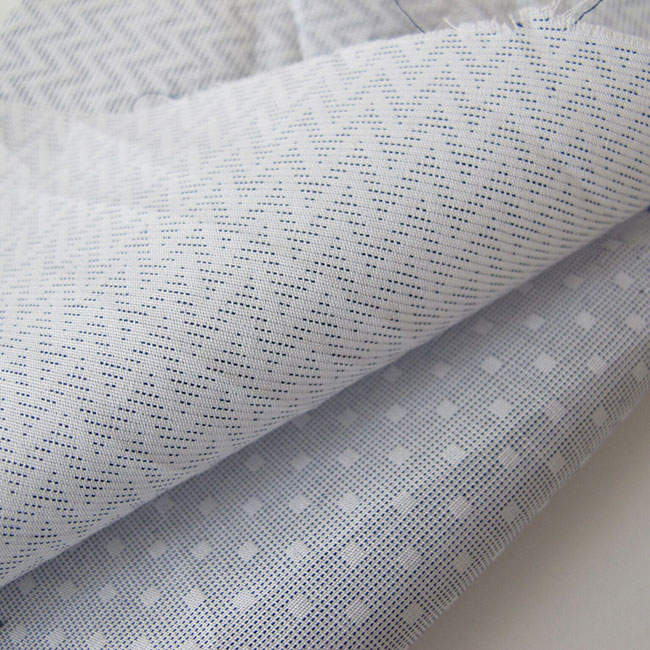 Brezza range is completed by articles developed to maximize the contents of sustainability and functionality: Brezza Bio 100% organic: it is a proposal (Brezza Bio, Brezza Bio Twill and Brezza Bio Zephir) of fabrics (that can also become the starting point for the development of special projects with customers particularly interested in the theme of sustainability) in different weaves (popeline, twill and zephyr), obtained from 100% organic raw material (a cotton yarn with 80/1 count) and ennobled by eco-friendly and biological products and dyeing and finishing processes, guaranteed by the GOTS certification. Taking care of the environment is not just a trend, it is a daily commitment to preserve our planet.
Brezza Travel: it is a range (W&G Brezza, W&G Brezza HD, W&G Brezza Twill, W&G Brezza Oxford, W&G Brezza Top and W&G Knit) of "wrinkle-free" fabrics, all made with a very fine 80/1 cotton yarn giving them lightness and a special "wash & go" (W&G) finishing which does not compromise their natural and soft touch: these fabrics offer a pleasant, fresh sensation together with an impeccable look even after an intensive use.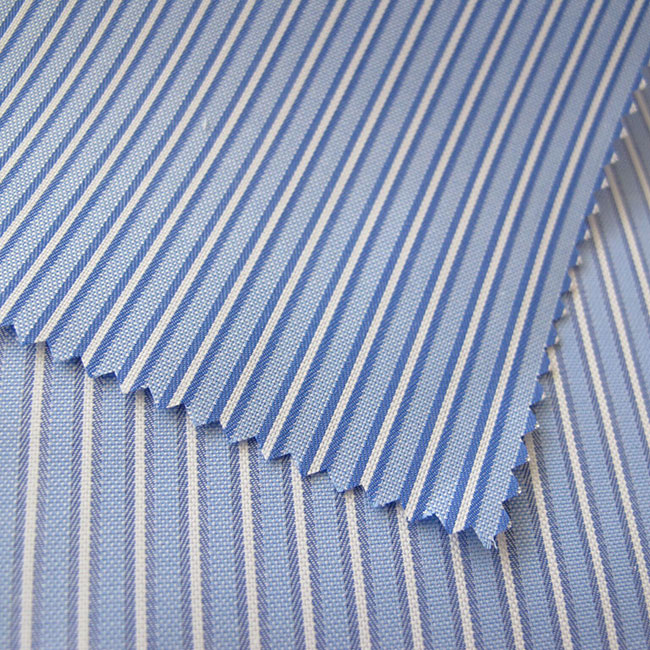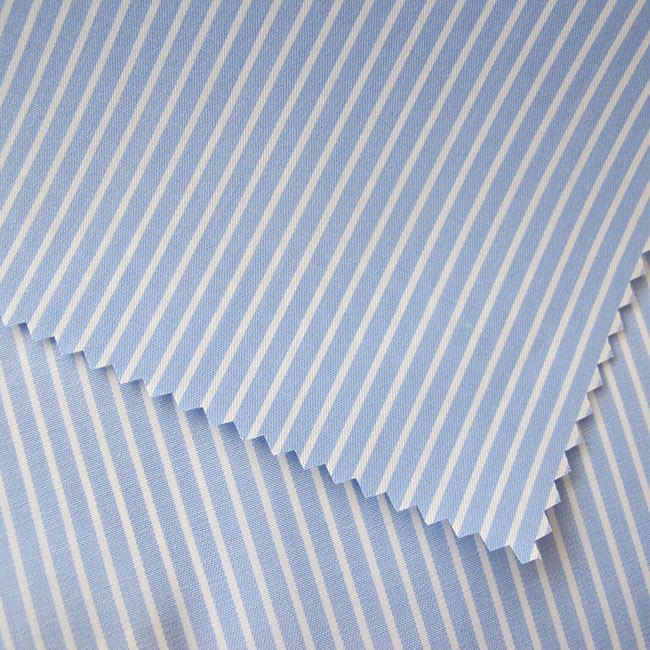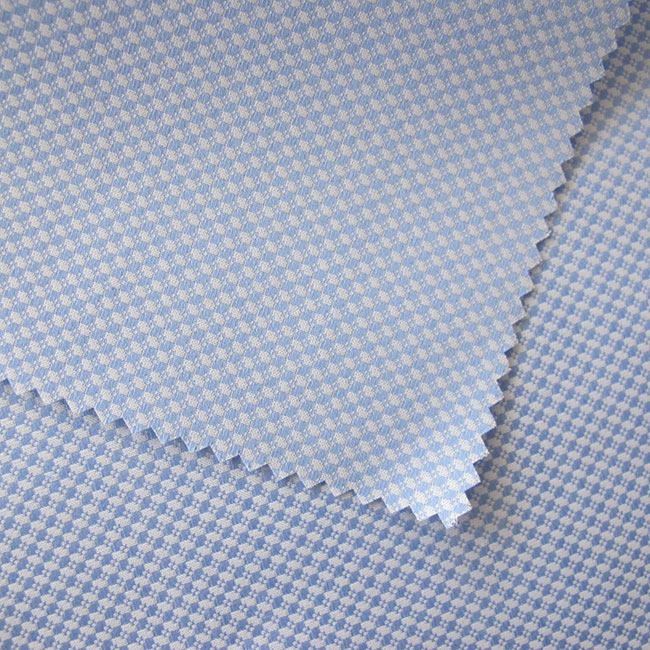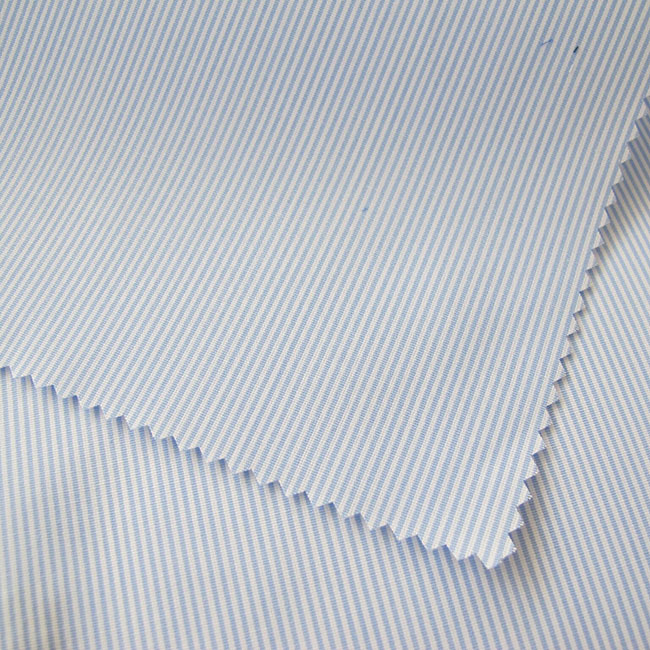 Among the other fabrics and themes developed in BLUE Label collection the most important are: Real 120: the constant research of innovative and refined weaving constructions led to create this new structured fabric, made with two-ply yarns, 120/2 in warp and 80/2 in weft. The result is a "full" but "balanced" fabric for a strong character shirt.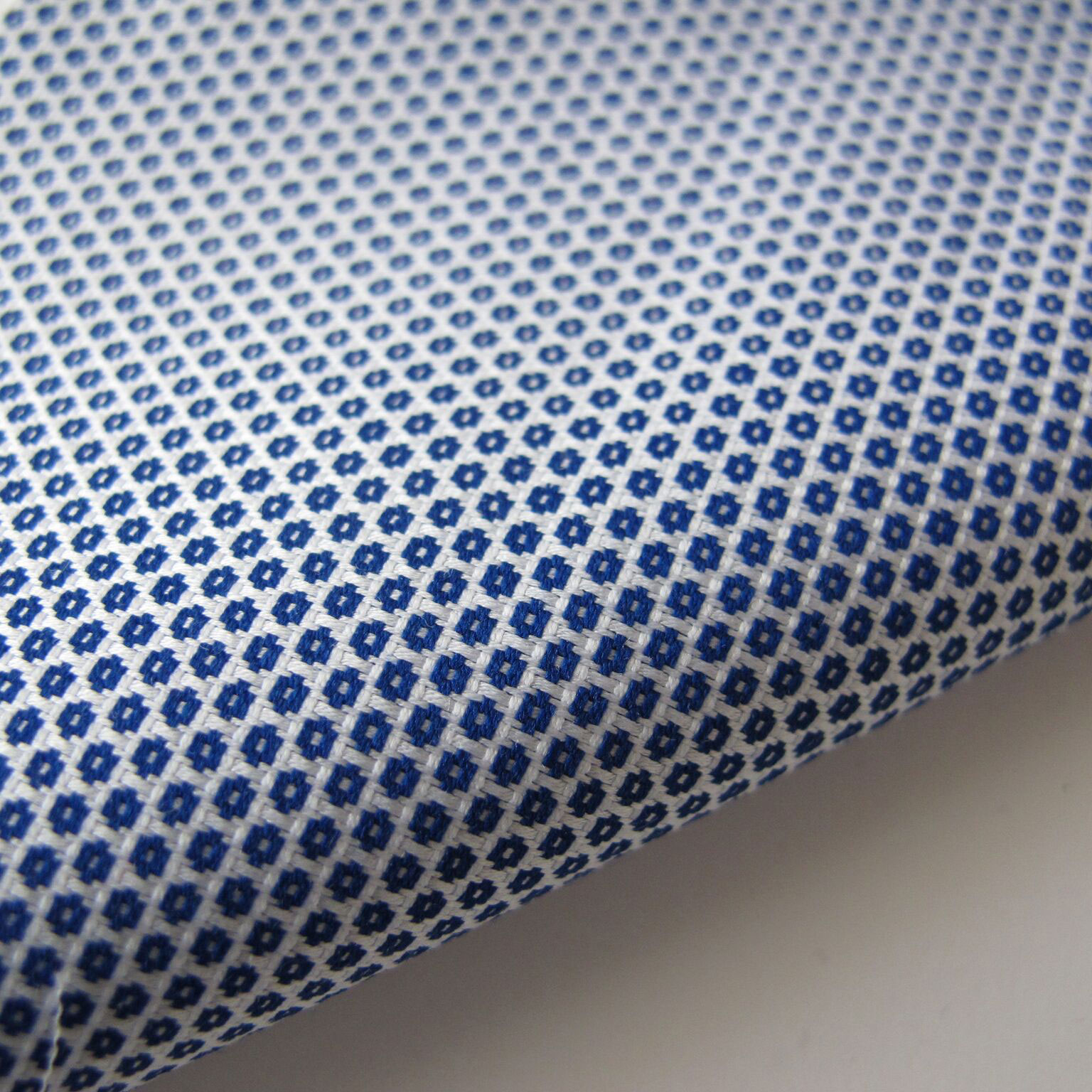 Leicester Rich: the stripe theme is one of the trends standing out in A/W 2019-20 collection and finding its highest expression in article Leicester Rich, fabric made with fine 120/2 yarn interpreting at best a range of graphics that emphasize the brightness of color combined with the special soft hand feel.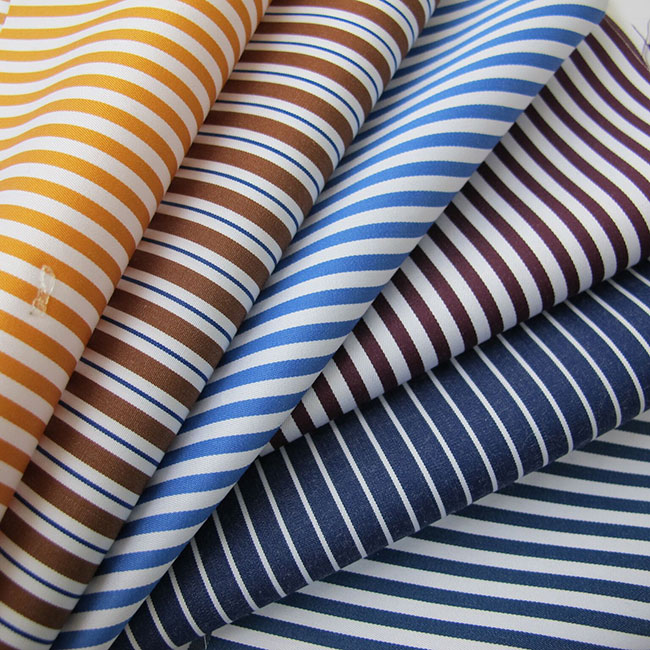 Soft Touch: it is a range of bases (Brezza Warm, Brezza Warm Melange, Brezza Warm Moulin?, Brezza Zephir Soft,Brezza Zephir Soft Special, Brezza Yale, Brezza Soft, Brezza Soft melange, Brezza Clawed and Brezza Clawed Melange), from the finer with yarn count 80/1 to the stronger ones with 40/2 yarns, characterized by soft hand feels obtained through different finishings, from soft emerizing to heavier raising, creating a crescendo of original proposals.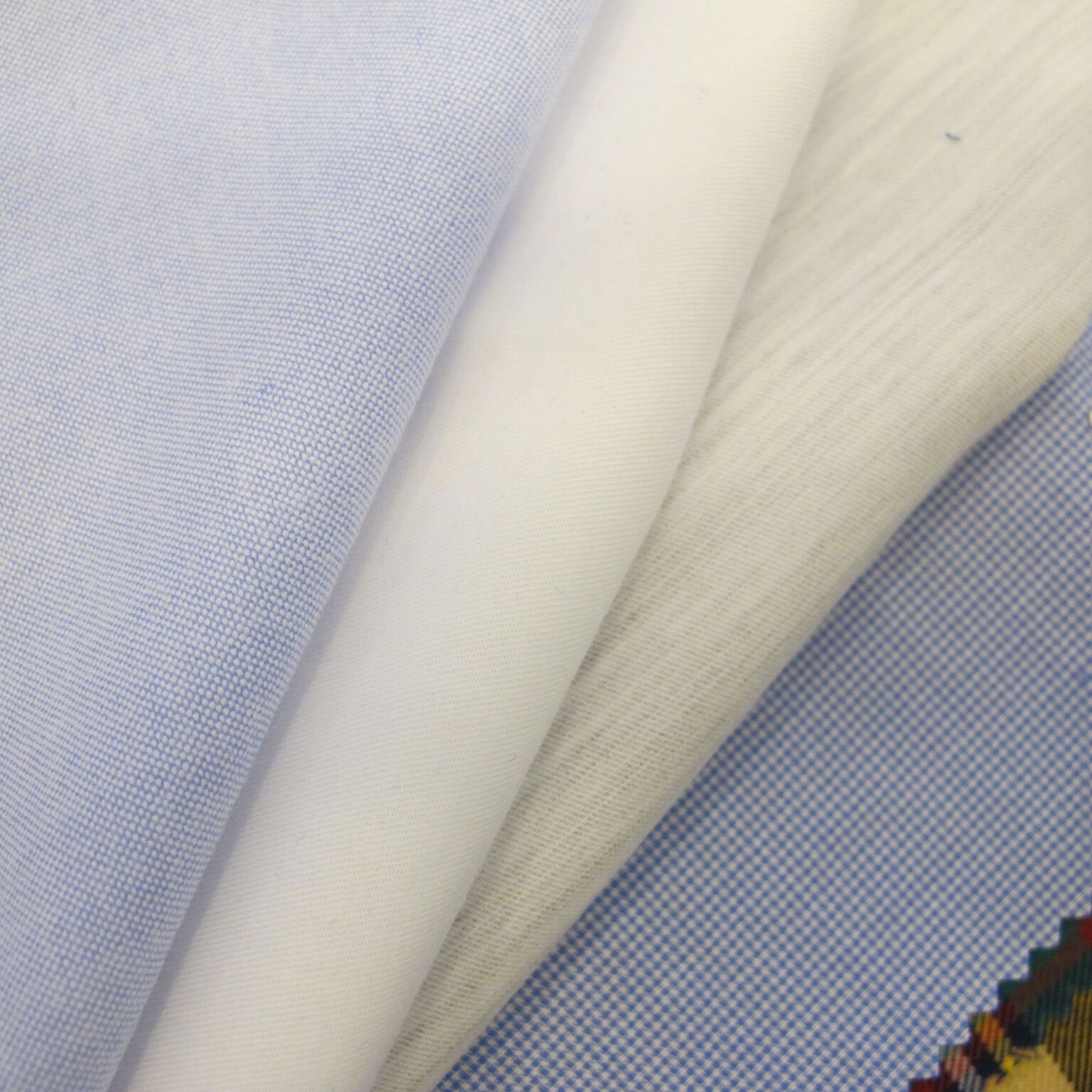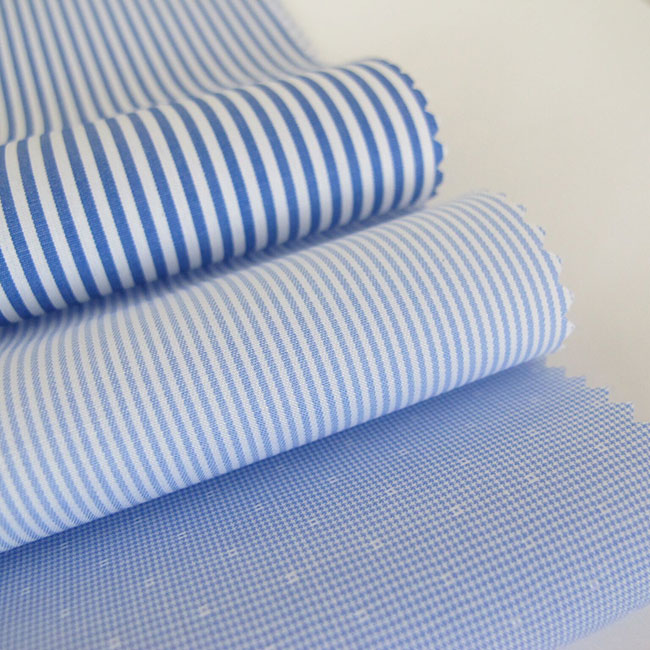 Tencel: (Egle, Egle jacquard, Elice and Penelope) the use of micro tencel yarn, natural fiber with cellulose origin (it is obtained from eucalyptus wood, grown and extracted in a sustainable way) characterized by a soft and flexible structure with a particular brightness, blended with cotton makes fabrics more silky and smooth, ensuring a comfortable sensation.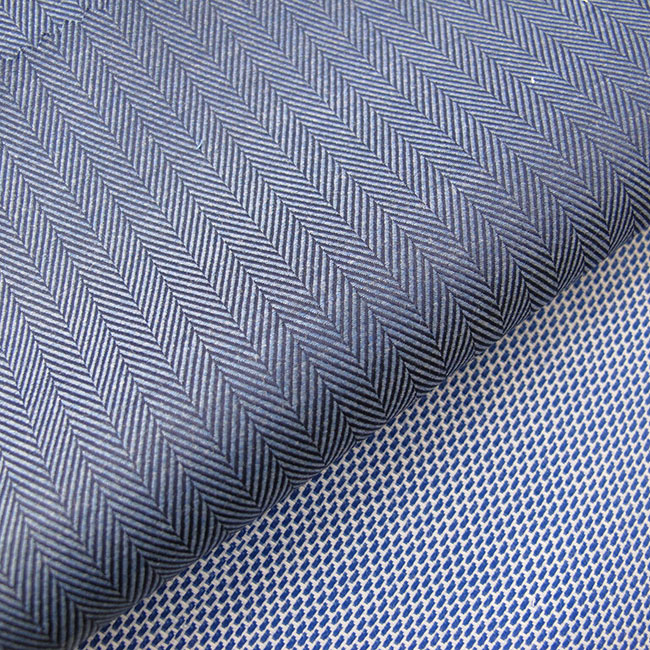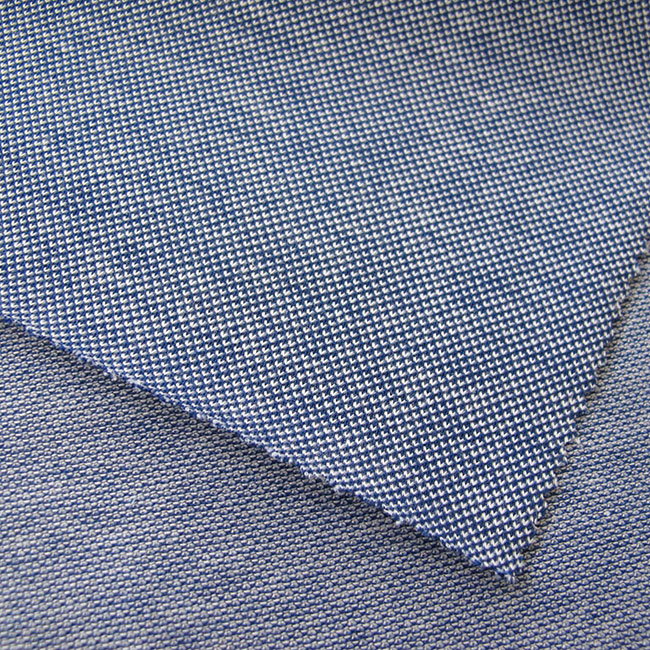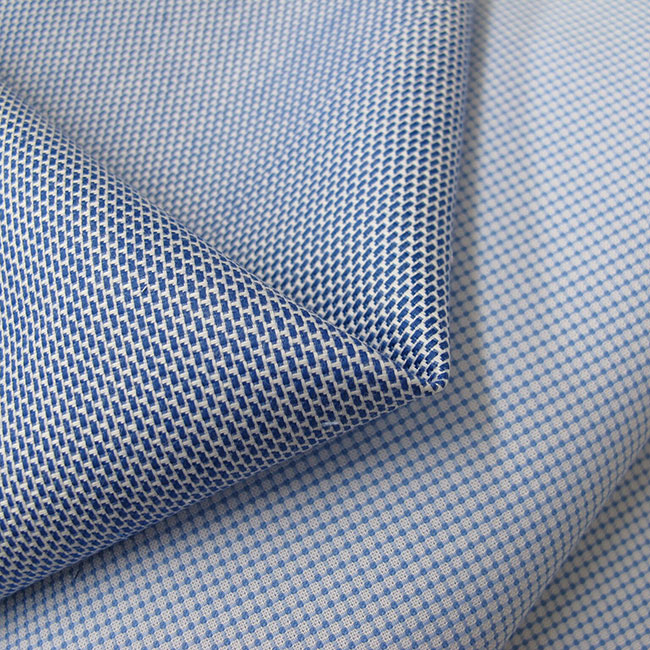 Cotton / Wool: article Highlands Wool is made with a yarn in cotton / wool blend enriching fabric with a natural and modern hand feel. Designs and colors are also sophisticated and allow to create a shirt meeting both a more formal taste and a more leisure one. The offer is completed by article Kashmir Plus, a perfect combination in intimate blend of cotton and Kashmir enhanced by a finishing giving it a very soft and rich hand feel.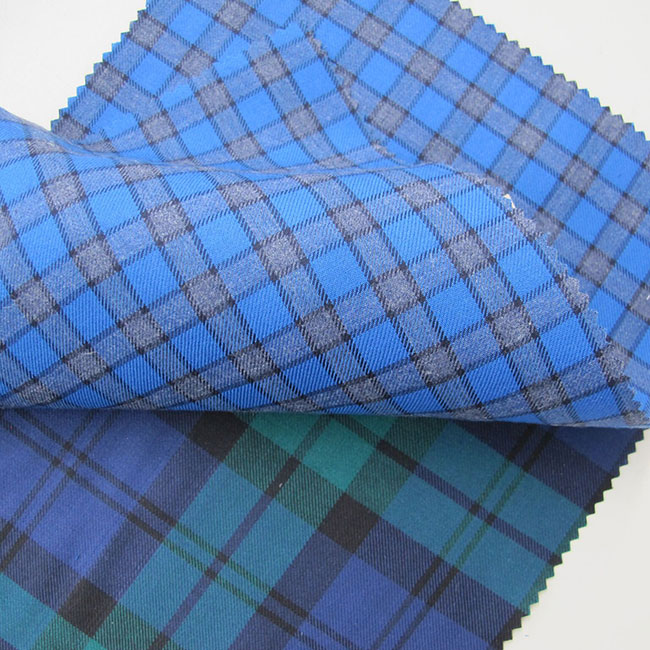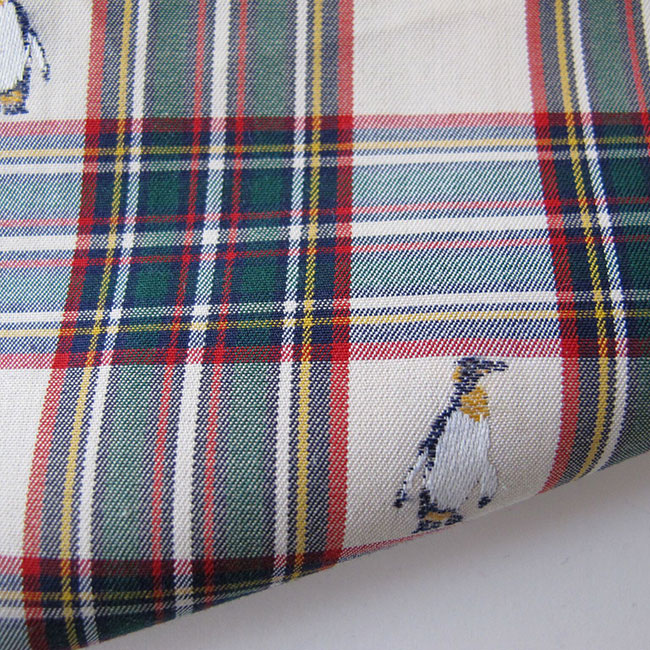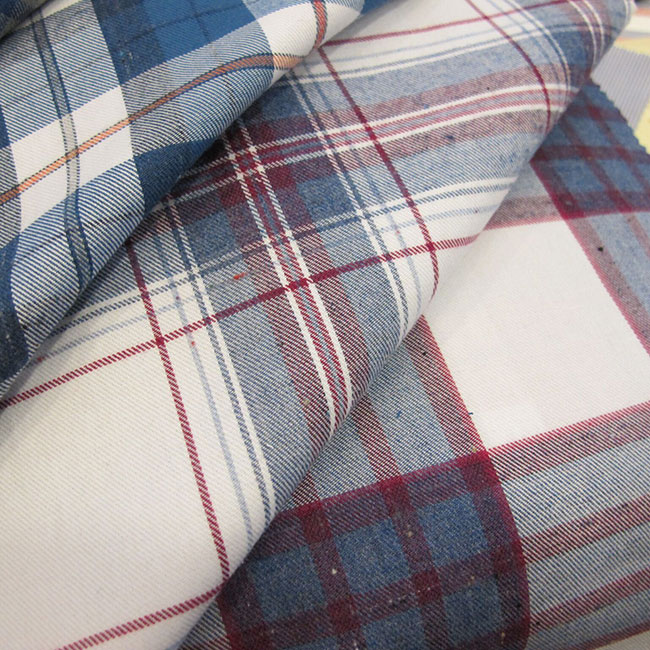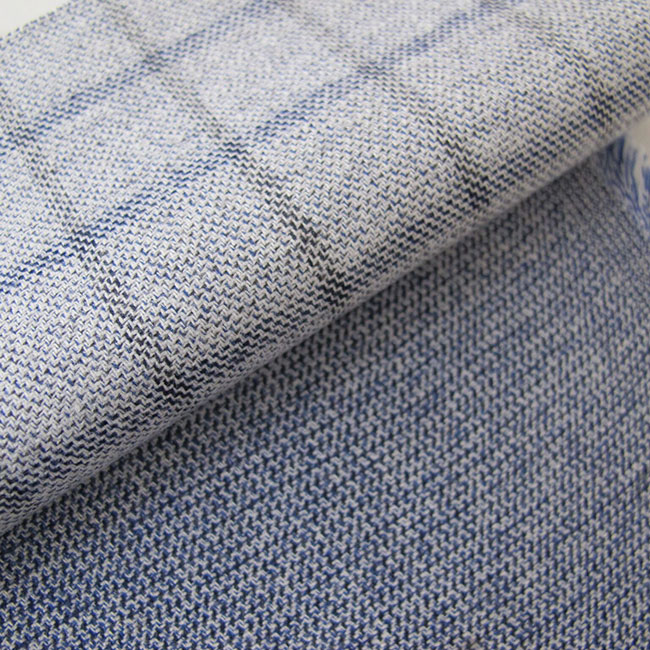 Jacquard / Fil-coupe: this is a base offer (Ridley Jacq Coup?, Doux Jacquard, Doux Jacquard Coup?, Doux Jacquard Melange, New Oxford Jacquard Coup?, New Oxford Jacquard and Brezza Jacquard Lanc?) characterized by the application of jacquard designs to different structures. Charming fil-coup?s guarantee innovation and a touch of originality on new structures enriched both by stripe and fancy check designs. An absolute novelty is the emerized finishing on some articles with fil-coupe, result of the great mastery and professionalism of Tessitura Monti.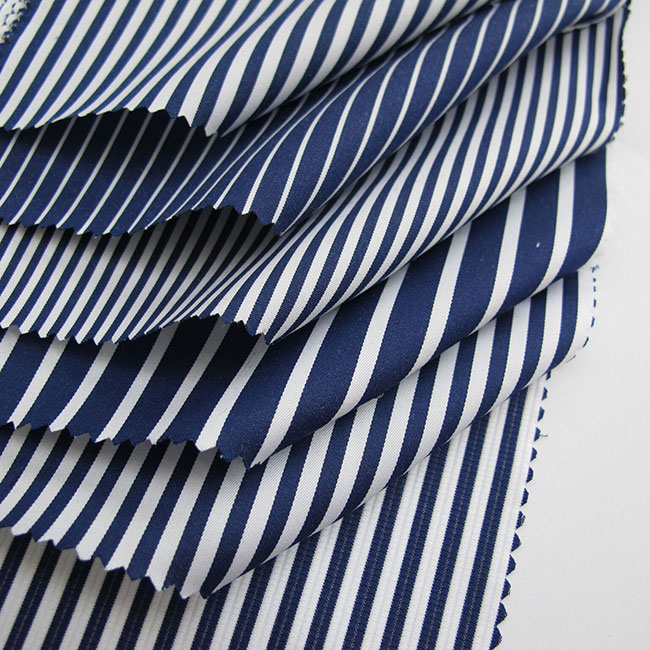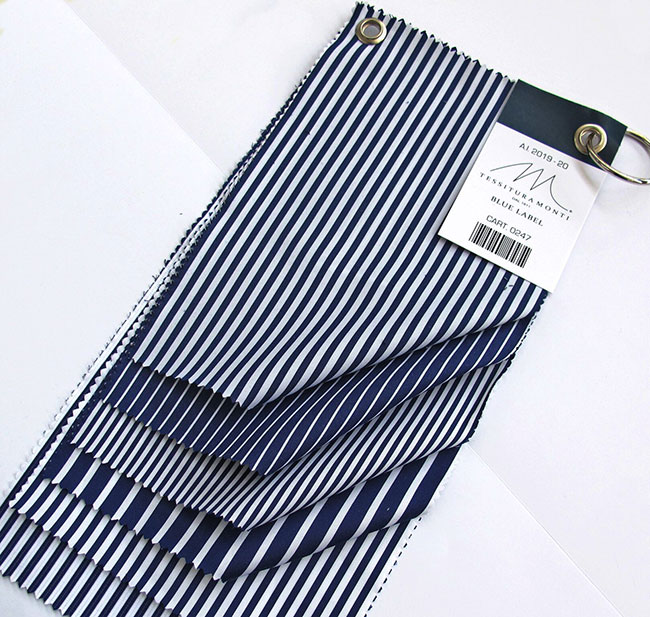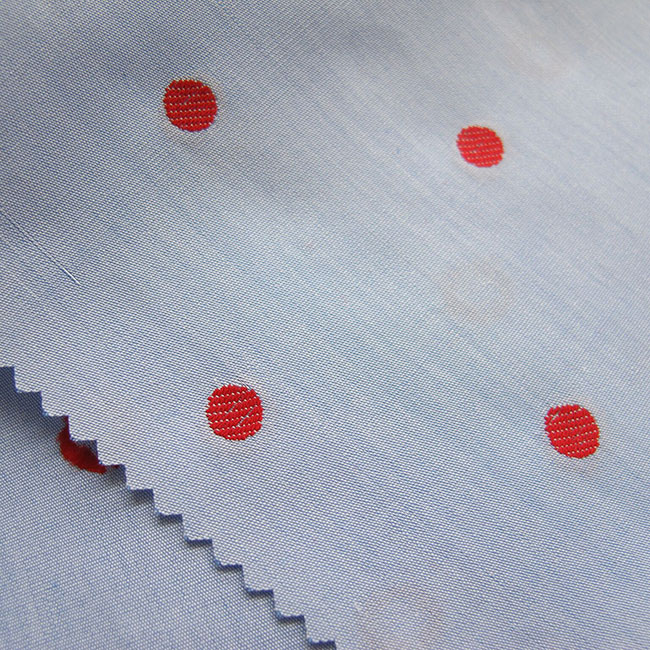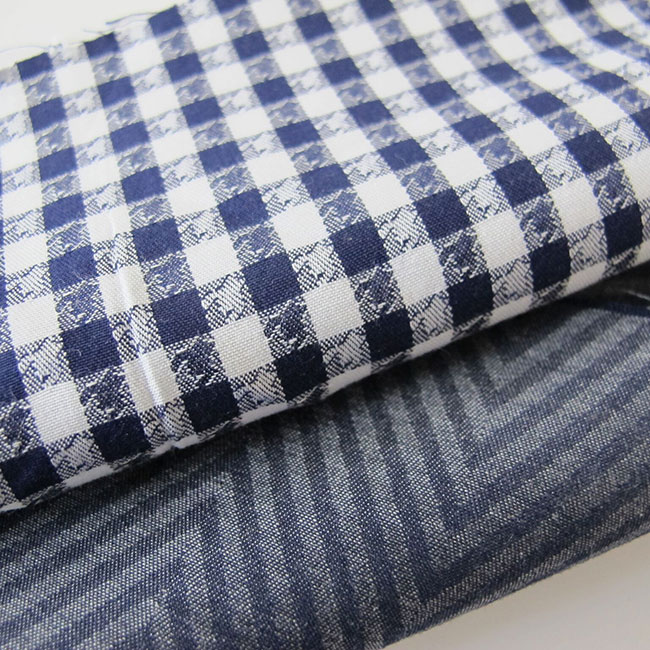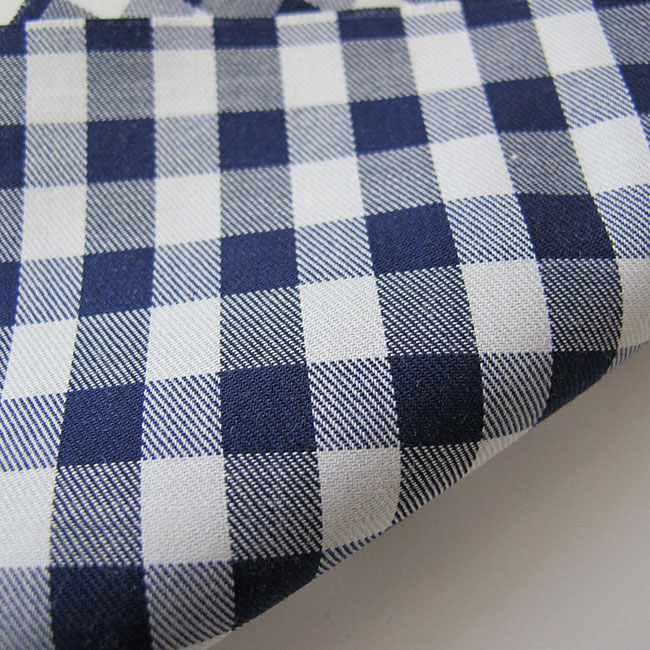 New Urban: (Shibuya, Maribor, Ranch, Ice, Ice Moulinе, Ice Jaspe, Kochi) the urban overview by Tessitura Monti looks for a contemporary taste with structures and combinations of mouline, jaspe, melange yarn and special finishings. The interaction of different yarn counts creates 3D effects on the designs proposed, their colors move away from the usual blue and grey with different tone nuances never excessive.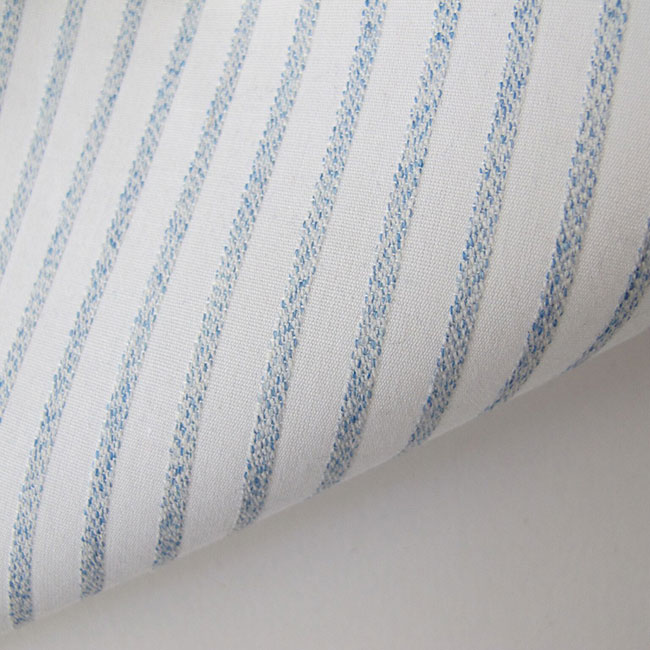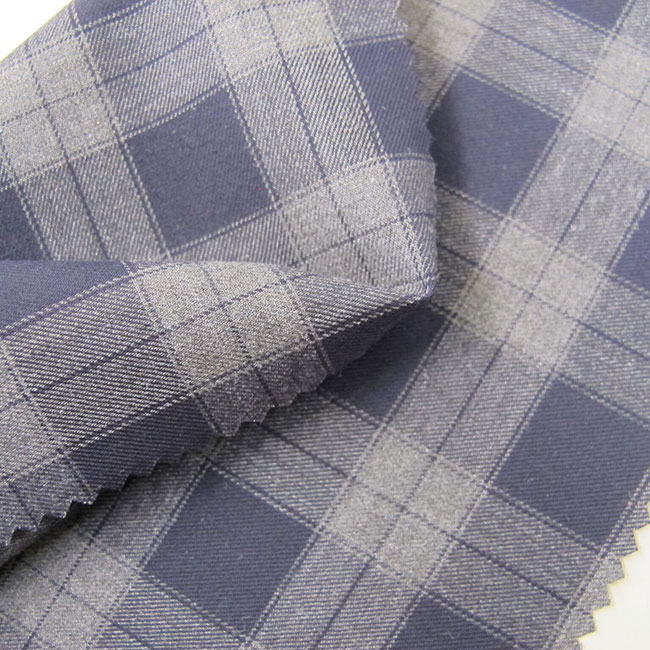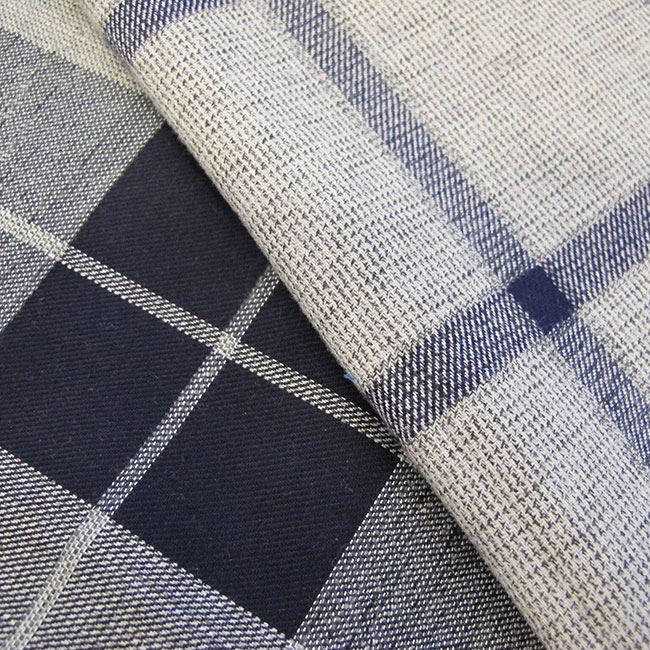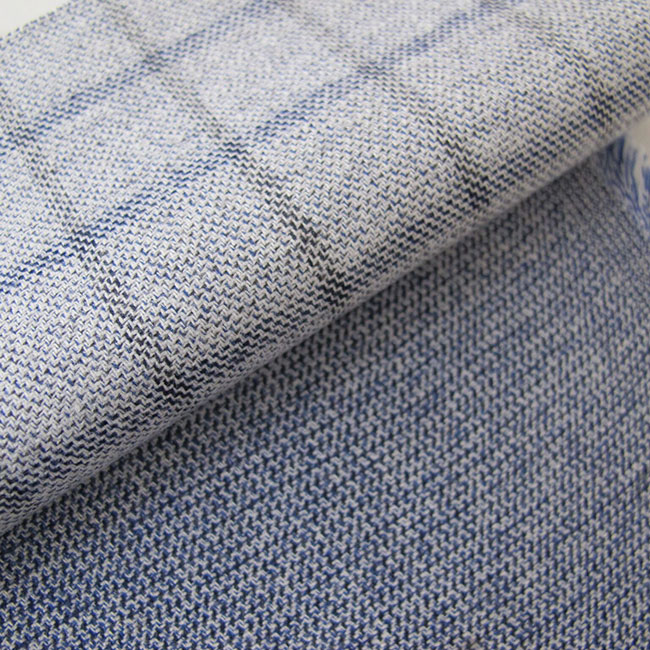 Print: the proposal is very wide, ranging from classic designs with reduced dimensions to bigger and more fancy ones. The different printed designs are applied to structured fabrics, yarn-dyed, velvet and raised fabrics with soft hand feels. Prints on yarn-dyed fabrics express an original taste, whereas when they are combined with dyed grounds or melange they give birth to very refined looks.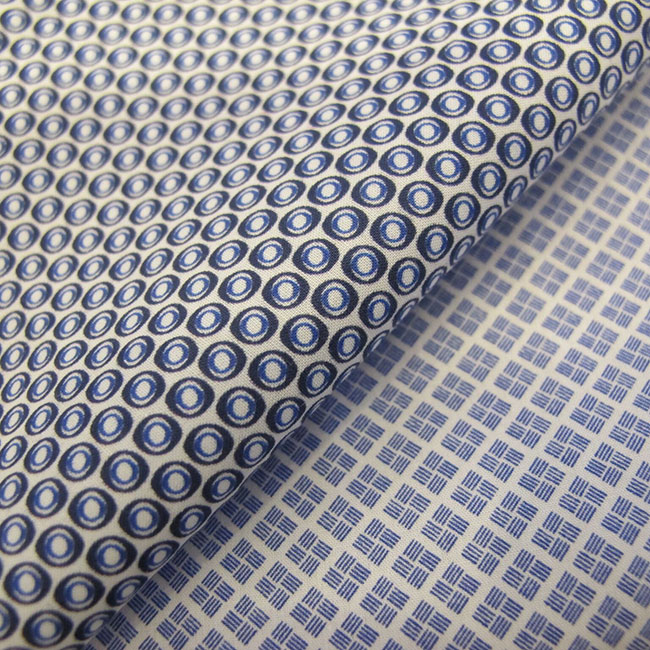 Jersey: the strong trend of its use in shirting goes on and the new collection shows some novelties, mainly in their constructions but also in prints, with an important use of special yarns blended with new effects of construction and structure.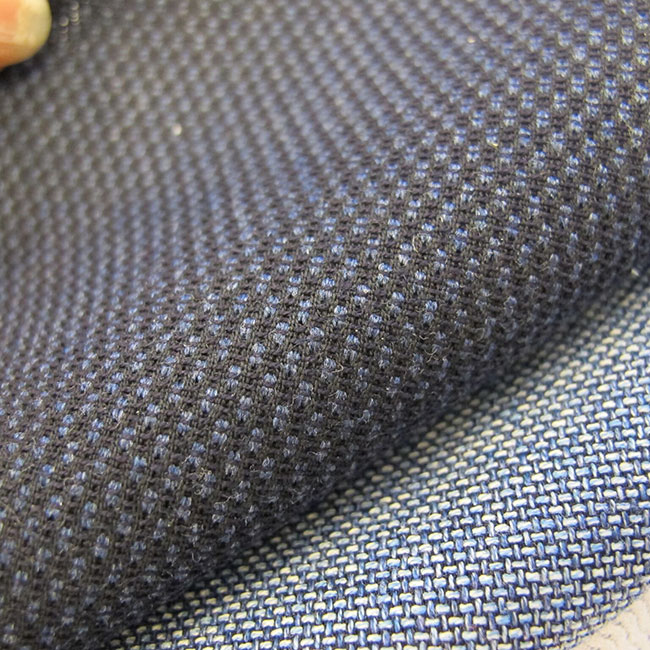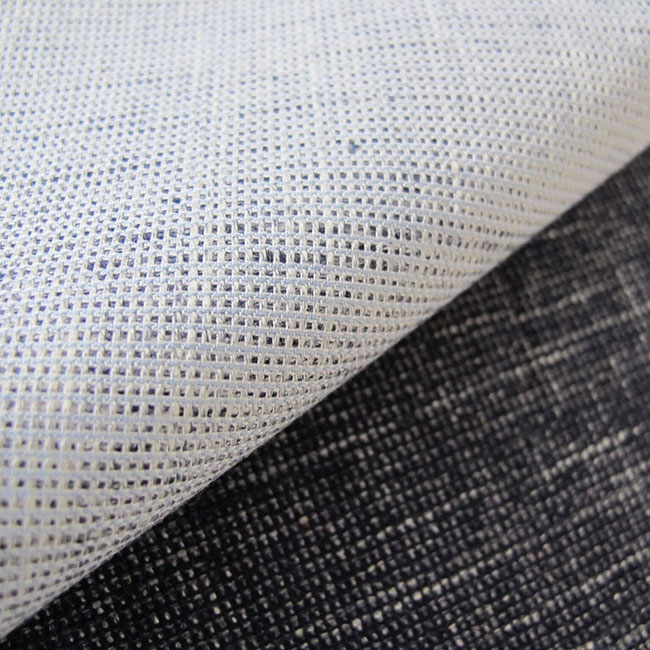 To arise customer's interest towards new developments some real style books were created in this collection, gathering different textile bases by color theme in 3 creative and contemporary topics:
White, Blue & Black: this is a group of articles very close to the world of "ceremony" and "evening" where white is accompanied only by midnight blue and black color. The quality of these fabrics is certainly very high and the most refined and precious textile bases were chosen.
Big: it is a book of designs with a different taste but all with important dimensions. Thanks for the very big repeats unusual for winter season, we had the chance to review some checks both on brushed and on normal bases. Yarndyed articles are accompanied by prints on yarn-dyed melange bases.
Knit Look: it is a range of fabrics, including the special Leno weaves, having as common feature the fact to imitate jersey fabrics in their look, but they are woven in rectilinear looms: this research was made expressly to find an alternative to a very trendy topic, and avoid in this way some difficulties met in the garment making process.
The fabrics of RED Label line, the "Entry to Premium" proposal by Tessitura Monti, offer a wide choice of fancy designs and are enriched by the use of new yarns, such as cotton melange and mouline, tencel and stretch.
The stylistic research is expressed through more emphasized designs and sophisticated color combinations for young and modern looks: wide dimension stripes, tartan, madras and gingham characterize an offer particularly suitable for the world of Leisure and Casual.
Red Label collection is completed by a wide proposal of fabrics aimed at a more Formal and Contemporary function, developed through all the classic shirting constructions (popeline, twill, zephyr, oxford, structured) and intended to meet the different style and occasion requirements.
Among the several novelties of A/W 2019 collection:
Stripes: this is one of the most important themes of this season and it is developed in different bases such as Whitney, an article whose the saturated captivating colors of the unique British style integrate a wide stripe offer, from the classic ones with different dimensions to the bright ones, as well as softer and elegant ones created by yarns in medium tones, also melange.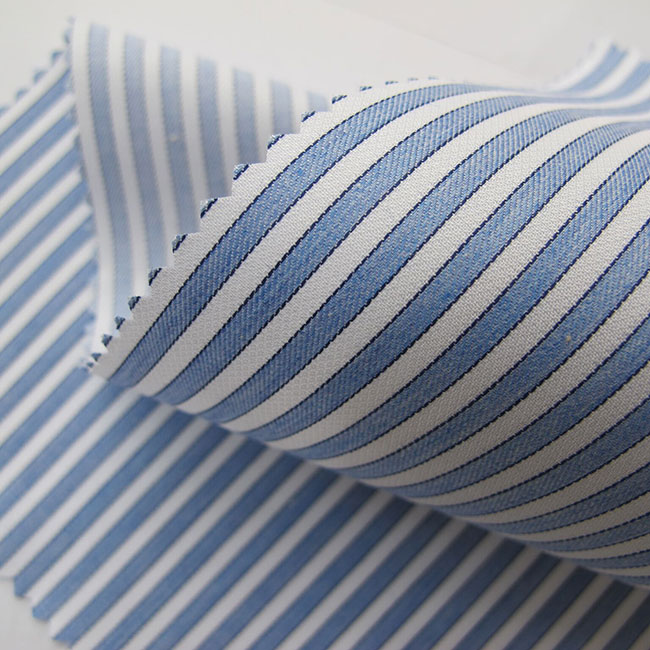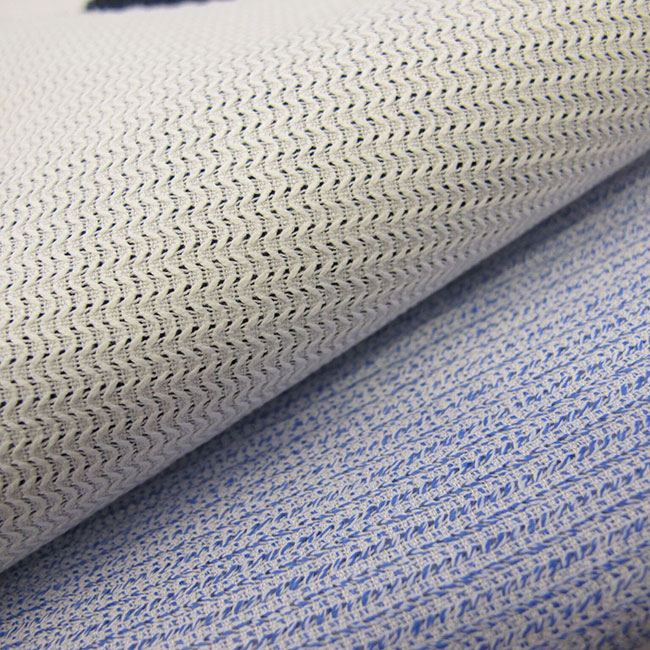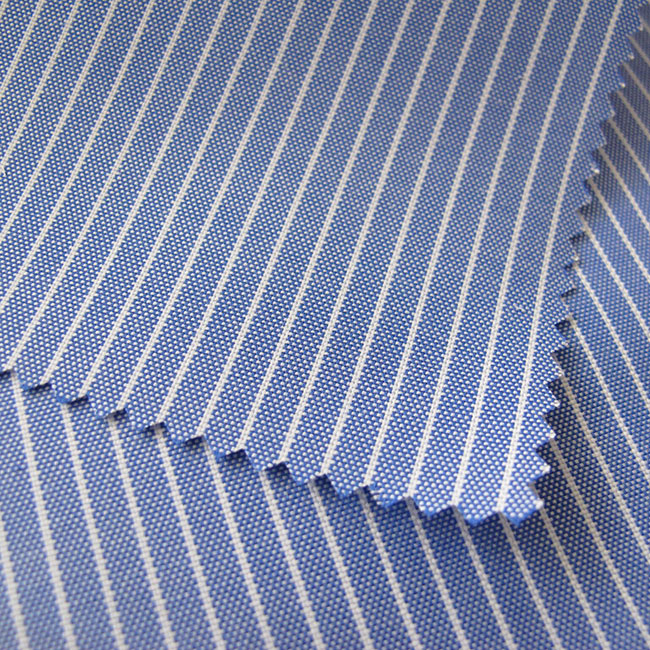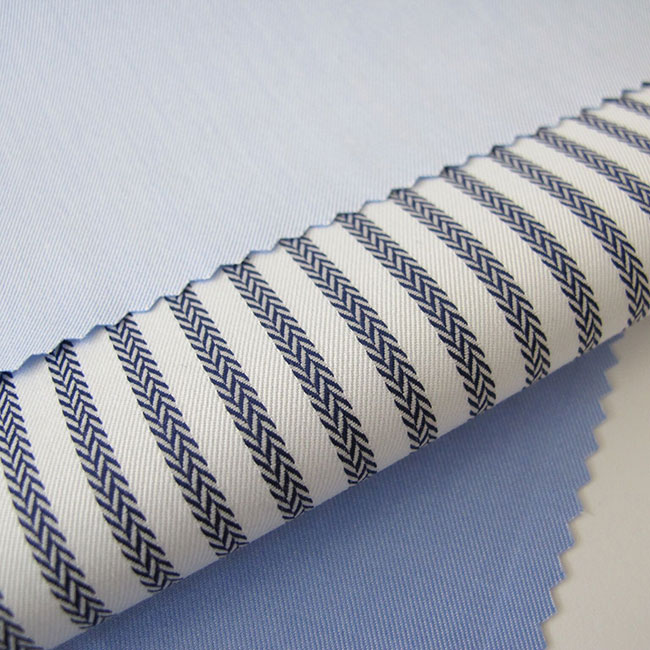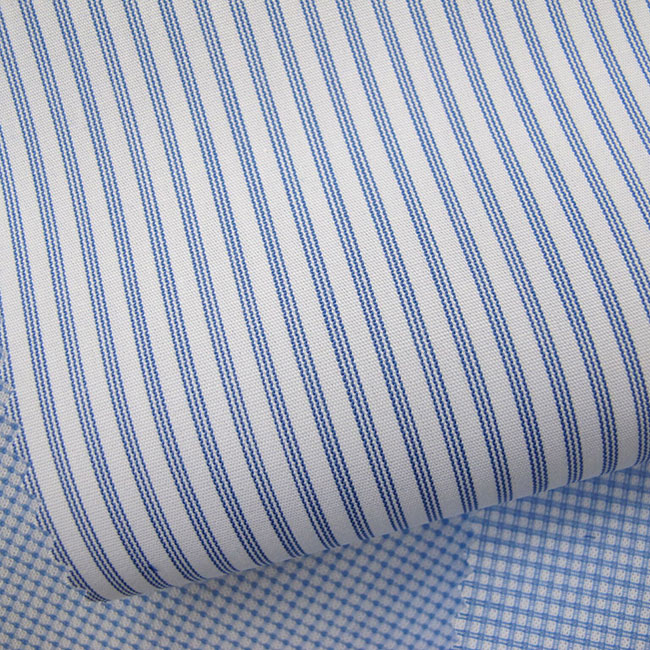 Fabrics with 80/2 yarn: a Popeline (Queens) and a pin point oxford (Greenwich), both with a winter weight, enrich Red Label with two new articles made with two-ply yarn and developed in a wide design range meeting both more classic requirements and more informal and sportswear ones. Semi-plains, micro structures and chambray have a wide and innovative development (Privilege, Privilege 3D, Privilege Plus, Privilege Melange, Privilege Jaspe, Ellis, Ellis Extra, Ellis jaspe, Ellis Extra Jaspe, Ellis Melange, Ellis Extra Melange, Pauline and Pauline Jaspe) by the use of special yarns, yarn count plays and sober and elegant color combinations.

Twill emerized and raised: two different bases were introduced, article Morris + Morris Melange, more elegant because obtained through clean designs and refined colors in the most classic tones of leisure shirting; Clio + Clio Melange, interpreting at best the several tones of melange yarns mixed with the brighter ones of saturated colors, creating sophisticated color combinations for more casual uses. Fides and Fides Melange complete the leisure flannel offer, made with Micro Tencel yarn blended with cotton.


Hits: 12687 | Leave a comment