Trabaldo Togna Fall/Winter 2019-2020 collection
There are two things that lead to unique discoveries: research and passion. Neither can exist without the other. Research means exploring a world in so much detail that you are able to make it evolve or even revolutionise it. Passion means having the deepest possible love of what you do, each and every day.
They are the two catalysts that led Trabaldo Togna, over the course of 15 years, to design the only fabric in the world with a high percentage of natural elasticity; in other words, with no added synthetic, petroleum-based fibres such as elastomers. Wool that is able to stretch naturally by up to 30% is completely unheard of elsewhere. The company achieved this extraordinary result thanks to its drive to reach the pinnacle of Italian - and in this case local - ingenuity and skill, using the knowledge passed down through the generations and its experience in manufacturing fabrics in the village of Pray, in the heart of the Biellese Alps, since 1840. This legendary family's passion, stubbornness and extraordinary expertise are what lie behind its unrivalled achievement - the fruit of such intricate research into the process of transforming fibres that it could almost be likened to alchemy.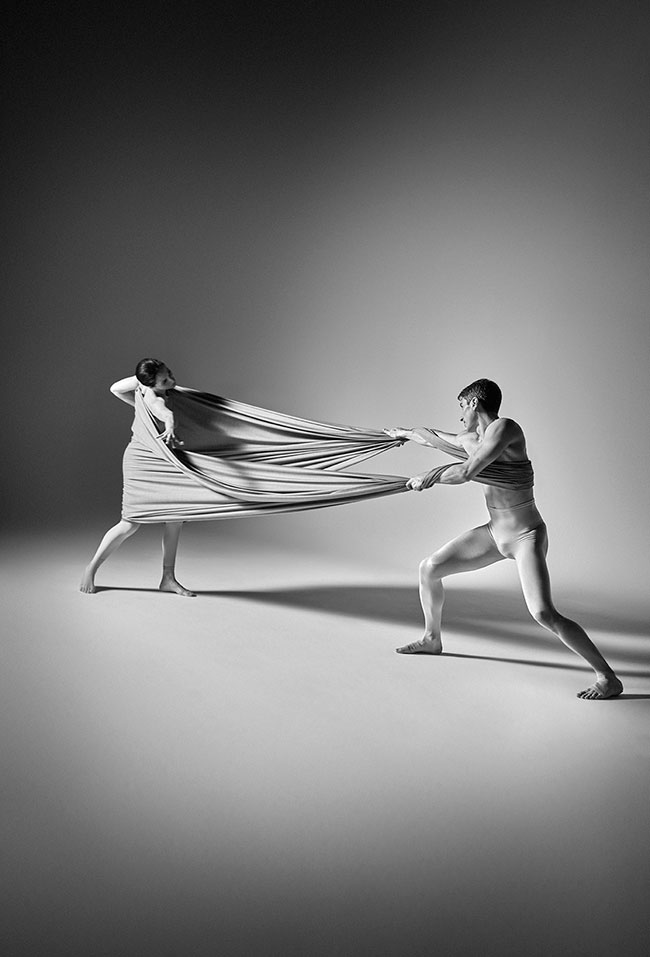 Luca Trabaldo Togna and his daughter Clelia, representing the fifth generation of the family, are therefore incredibly proud to present this new Estrato fabric. Wool is the most elastic fibre in the natural world, but this key trait is never, or only rarely, preserved due to the variations in its dimensional stability. However, Trabaldo Togna has refined a formula capable of giving woven fabrics dimensional stability, with shrinkage levels of just 1.5% and elasticity of up to 30%. This same process can be used for cashmere, which can achieve high levels of elasticity, for flannel, which can stretch up to 30%, for linen-look fabrics woven with wool, and for machine washable, wonderfully flexible cotton-touch wools with a cotton-like appearance. But what is the difference between a fabric like Estrato and a so-called natural stretch fabric? In the case of the latter, the weave of a woollen fabric achieves 10%, maximum 12%, elasticity using the fibre's natural traits. Estrato achieves up to 30% thanks to its special production process. Trabaldo Togna is the only company in the world achieving this kind of stretch from 100% natural fabrics.
It is a commitment was made at last year's Milano Unica, when Trabaldo Togna announced a partnership with the Chargeurs group to work on its Organica project. The initiative is the first ethical Merino wool end-to-end supply chain, tracking everything from how the pastures are managed right through to manufacturing.
The project that gave rise to this Estrato is therefore one of all-round excellence. Excellence means that each element is luxurious and brings together modernity, tradition, value, time, research, and absolute perfection, without sacrificing class. It is because of this excellence - in terms of lightness, softness, look and ergonomics - that, once you have tried it, you cannot go back. This intense emotion has been evoked in a short film created by Modenese Networks. In it, fabric forms the heart of a love story whose tale is woven by the perfect, supple bodies of ballerinas Mick Zeni and Beatrice Carbone, and captured artistically on film by director Marco Gradara with the technical support of Diego Diaz (DOP) and Francesco Bruno (sound design).
It is Estrato's visual and emotional manifesto. Excellence is like a much-rehearsed dance step; behind it lies hours of barre practice, worn-out toes, falls and recoveries, tireless training, love, and the determination to achieve your goal. The final result is seen on stage, but it takes hours, months, or even years to get there. The dialogue expressed through the dancers' flexibility and the fabric symbolises the achievements that flow from a long journey.
The new Estrato collection signed by Trabaldo Togna springs from an alliance between innovation and tradition.
Wool fabrics interpret dynamic suits and jackets to elegantly dress the man of today, whose refined style is sensitive to the need for practical garments.
New textural weaves, such as matting, hopsack, honeycomb and seersucker, confer three-dimensionality to fabrics, frequently embellished by mouline yarns.
The designs of traditional worsted fabrics and flannels nod to drapery classics, reinterpreted in a modern key.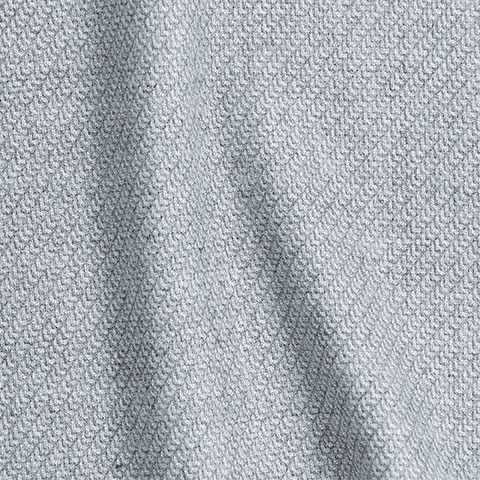 All the fabrics are extremely hardwearing, making them the ideal companions for travel, work or leisure wear.

Estrato Cashmere is an ever-evolving element of the collection with its new brushed and carded yarns. From ultra-light jackets in cashmere of just 200 g/m, to brushed coats in m?lange colours. A selection of the finest wools is used to produce the Estrato 180's and Estrato 150's fulled and melton fabrics, which are an authentic joy to wear.

Estrato fabrics are also interpreted in wool/silk and wool/mohair. To complete the offering, bonded fabrics provide the ideal solution for stylishly casual outwear garments.


Hits: 12636 | Leave a comment