Happy birthday Prince Harry
His Royal Highness Prince Henry of Wales, informally known as Prince Harry, is the younger son of Charles, Prince of Wales, and Diana, Princess of Wales. He is currently fifth in the line of succession, after his father, his older brother Prince William, Duke of Cambridge, and William's children, George and Charlotte.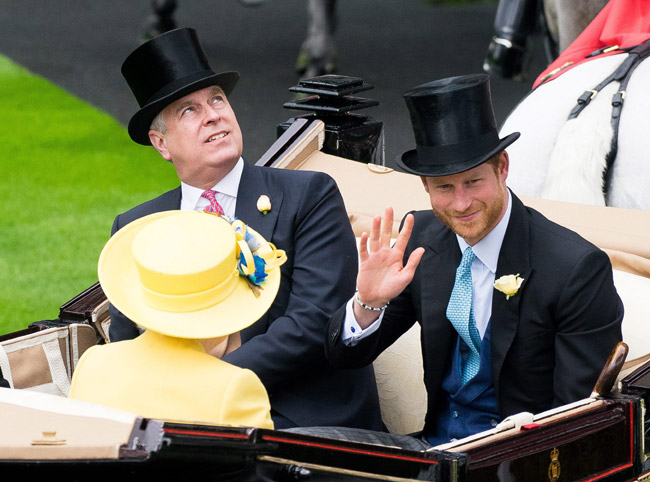 Prince Harry and Prince Andrew, Duke of York, arrive on horse drawn carriage on day one of Royal Ascot,
Ascot, UK, June 2016

Harry was born on September 15, 1984 and we wish him Happy birthday and good health!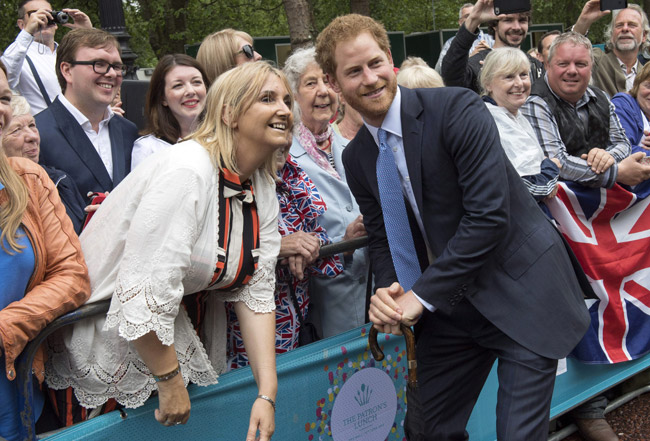 Prince Harry attends the `Patron`s Lunch` along the Mall,
Central London, UK, June 2016

After an education at schools in the United Kingdom and spending parts of his gap year in Australia and Lesotho, Harry chose a military career, undergoing officer training at Royal Military Academy Sandhurst. He was commissioned as a Cornet into the Blues and Royals of the Household Cavalry Regiment, serving temporarily with his brother, and completed his training as a troop leader.
On 4 June 2015, as part of the 2015 Special Honours, Harry was knighted by his grandmother, the Queen, for "services to the sovereign", being appointed a Knight Commander of the Royal Victorian Order (KCVO).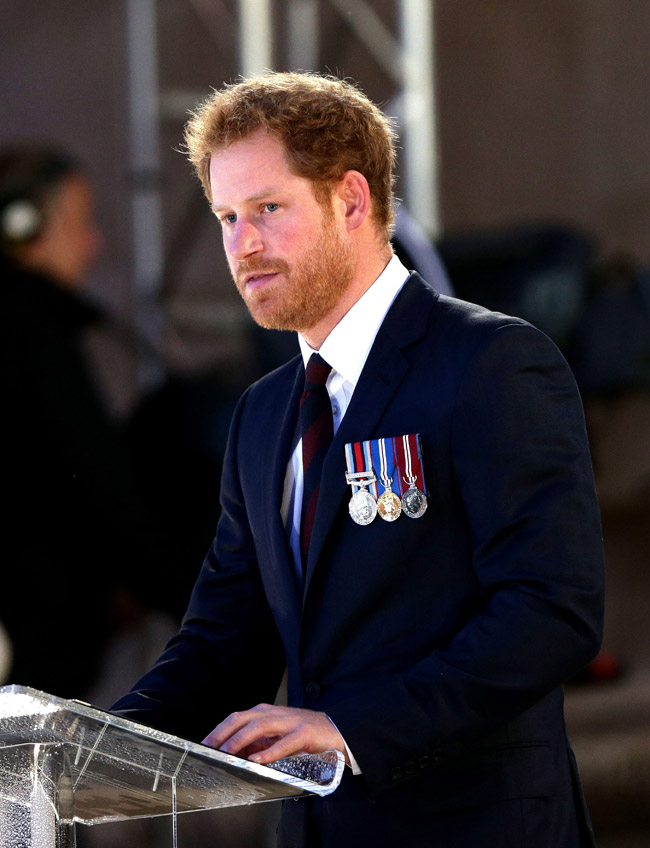 Prince Harry gives a reading as part of a military-led vigil to commemorate the 100th anniversary of the beginning of
the Battle of the Somme, June 2016

Harry enjoys playing many sports, including competitive polo, skiing, and motocross. He is also a keen Rugby Union fan.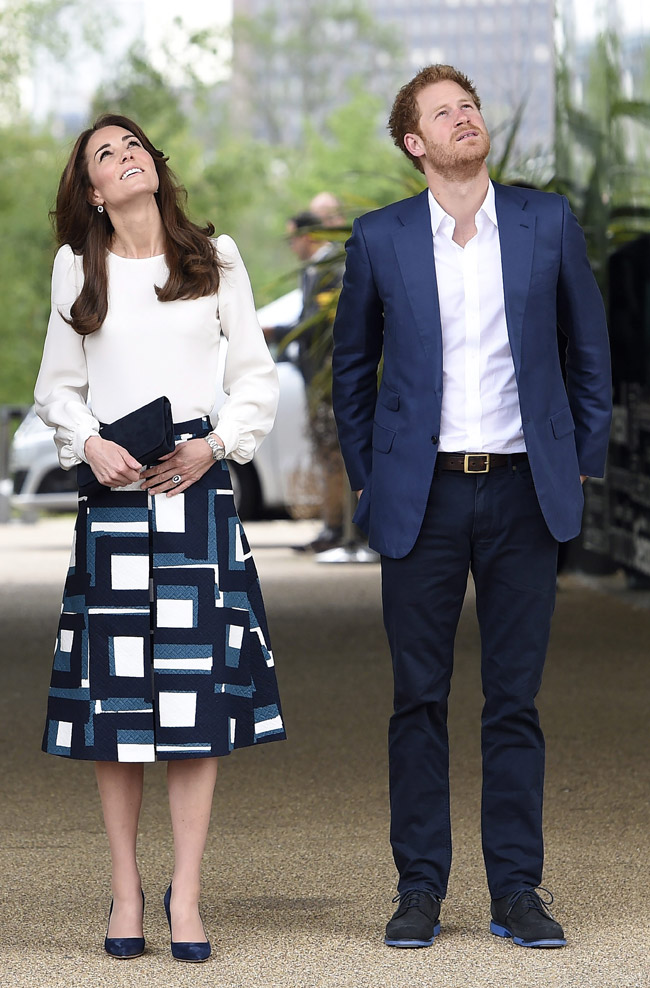 Catherine, the Duchess of Cambridge, and Prince Harry arrive to visit the Olympic Park,
London, UK, May 2016

The dress code for the Royal family is pretty strict, so Harry usually wears formal suits in (royal) blue, combined with matching neck ties.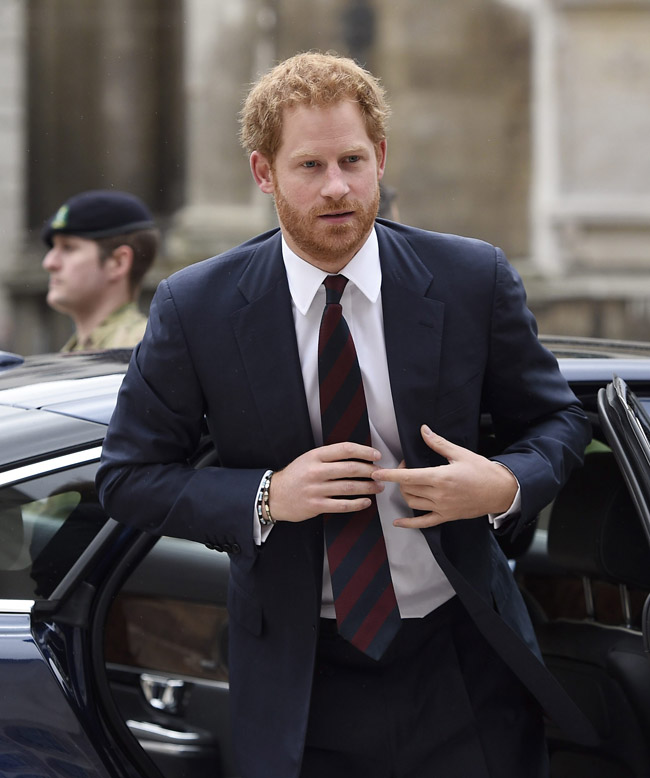 Prince Harry arrives to the Lord Mayor`s Big Curry Lunch at Guildhall to raise funds for `ABF The Soldiers` Charity`,
London, UK, April 2016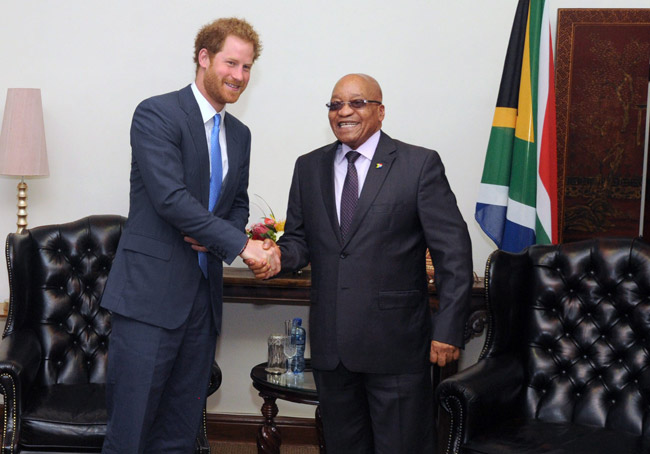 Prince Harry meets South African President Jacob Zuma at Mahlambandlopfu,
Pretoria, South Africa, December 2015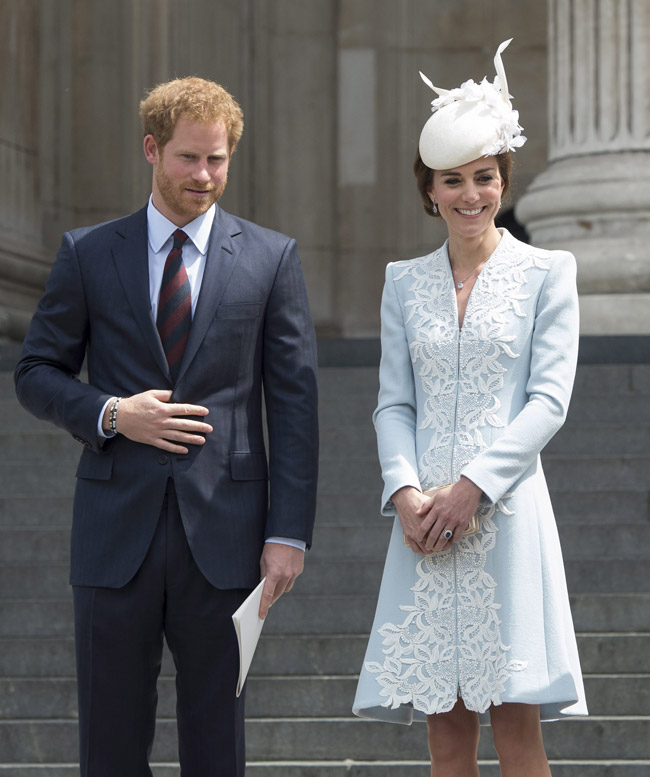 Prince Harry and Catherine, The Duchess of Cambridge, leave St. Paul`s Cathedral,
London, UK, June 2016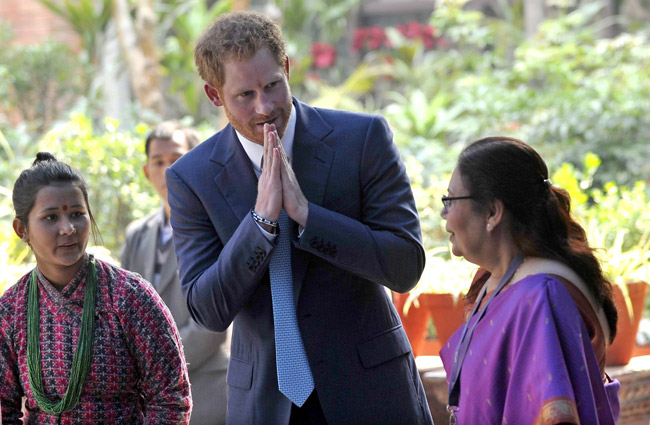 Prince Harry talks with Nepalese girls during the Nepal Girl Summit 2016,
Kathmandu, Nepal, March 2016

If you like Prince Harry, his presence and achievements, support him in voting
for Most Stylish Men 2016!

Photos: © EPA


Hits: 4994 | Leave a comment