Happy Birthday Celebrities: Keanu Reeves
Popular and loved Canadian actor, producer, director and musician Keanu Reeves has a birthday today (born September 2, 1964)!
He turns 52 and we want to wish him deep satisfaction from all the projects that he is involved in and a good health!

Keanu Reeves arrives for The CinemaCon Big Screen Achievement Awards,
Las Vegas, Nevada, USA, April 2016

In addition to his acting skills and charity involvement, Keanu is among the male celebrities, which always look pretty classy on the Red carpet. He was the winner in Most Stylish Men January 2016 - Category Cinema voting.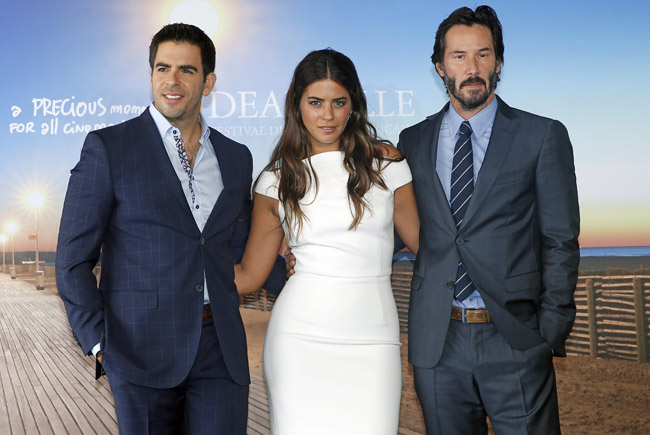 US film director and actor Eli Roth, Chilean model and actress Lorenza Izzo Parsons and Canadian actor Keanu Reeves
poses f during the photocall for his movie `Knock Knock` at the 41st annual Deauville American Film Festival,
Deauville, France, September 2015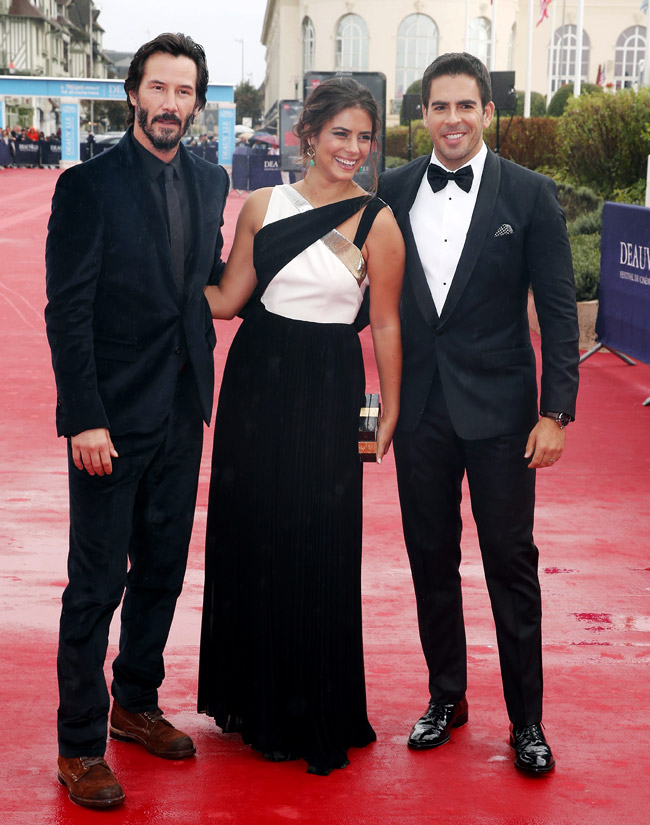 Keanu Reeves, Lorenza Izzo Parsons and Eli Roth arrive for the projection of `Knock Knock` during
41st Deauville American Film Festival, Deauville, France, September 2015

In 2014 Keanu starred in John Wick - an American neo-noir action thriller film, presenting Reeves in the role of John Wick - a retired hitman seeking vengeance for the theft of his vintage car and the killing of his puppy, a gift from his recently deceased wife. The production was one of the most thrilling action movies of 2014 and the big news is that the sequence follows. John Wick: Chapter 2 will be released in February 2017, starring also Australian television presenter, DJ, actress, model and recording artist Ruby Rose.
Good luck to the project and Happy Birthday to Keanu!

Keanu Reeves (R) poses next to three-time Olympic judo champion in men`s 66 kg category Tadahiro Nomura (L)
as he receives a judo`s Kuro-Obi or black belt by Nomura during the premiere of `John Wick`,
Tokyo, Japan, September 2015


If you like his acting and presence, vote for Keanu Reeves in BGFN readers' voting for
Most Stylish Men 2016!

Photos: © EPA


Hits: 5765 | Leave a comment