Première Vision New York presents Fall-Winter 2017/2018 fashion trends
Collections from 352 exhibitors, a trend area, the unique Première Vision color range, along with numerous seminars, fashion exhibitions and special creative collaborations... this July 19-20, the show brings the freshest resources and newest vibes for Fall-Winter 17/18 to New York!
For the second edition in a row, Première Vision will be held at Pier 94, a venue with the right capacity for a show that continues to grow. An unbeatable reference for several years now for fabrics, textile designs and accessories, the event has also become a sourcing destination for leather buyers and industry professionals looking for new quality solutions and full packaging manufacturing services.
In close cooperation with the CFDA, this partnership allows Première Vision to offer designers more targeted services and provide them with a range of support at Premiere Vision New York.
The collaboration comprises various activities, such as providing assistance to young brands and designers, particularly with small-scale orders; fashion presentations for CFDA Members, and working together to select the Première Vision Brand Ambassadors. Future cooperation will extend to manufacturing, a sector that Première Vision has been developing since January 2016.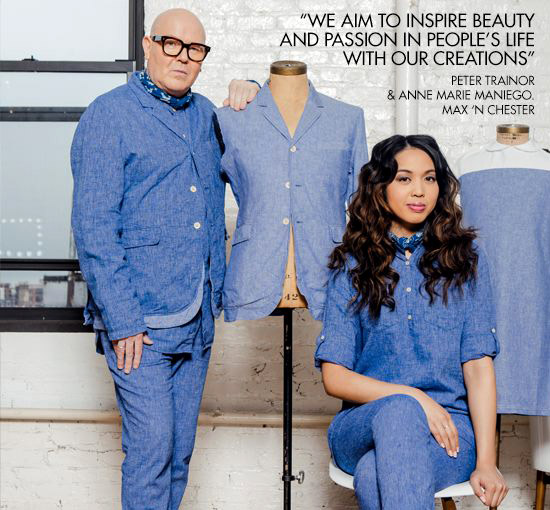 For several years now, Première Vision New York has given North American visitors the opportunity to discover the talented young designers revealed at the renowned International Festival of Fashion and Photography at Hyères. This year, the show will feature an inspiring exhibition dedicated to the work of Wataru Tominaga, winner of the 2016 Grand Jury Prize Première Vision.

Additional exhibition will be mounted to provide insight into the ideas and work of Brand Ambassadors Anne-Marie Maniego and Peter Trainor.

Offering a true platform for all aspects of sourcing, Première Vision also presents a broad overview of fashion and market trends in the activity sectors present at the show. Thus, for the first time, the show this season is proposing separate seminars dedicated to leather and manufacturing. For leather, Mitch Alfus, founder of Libra Leather, will introduce the new directions for Fall-Winter 17/18. Megan Donadio of Kurt Salomon will offer visitors insight into the current state of manufacturing in the US: «What fundamental shifts need to happen for US brands to compete». These two special talks will add to the already rich program of seminars at the show.


Photo:
Peter Trainor & Anne-Marie Maniego, the creative duo behind Max 'n Chester, a New York based men's and women's designer brand


Hits: 8523 | Leave a comment