The First International TOC Conference in Bulgaria was held by TOCICO
The First International TOC Conference in Bulgaria was held on 08 and 09 June in RIU PRAVETS RESORT, organized by TOCICO and Richmart. Be Global Fashion Network was the main media partner of this event, taking place for the first time in Bulgaria.

Lectors in the conference were certified TOC consultants from Europe and USA: Oded Cohen -International Director TOC Strategic Solutions, Christoph Lenhartz, MBA, Jonah, TOCICO-certified, Certified Consultant (bdvb), CDDP, Board Member and Past Chairman of TOCICO, Jelena Fedurko - International Director TOC Strategic Solutions, Nerius Jasinavicius -Founder and managing partner of "TOC sprendimai", Kathy Austin - Chief Strategist at Focused Profit Strategies, LLC based in the Atlanta Georgia area, USA, Thomas Muetzel - Lufthansa Technik.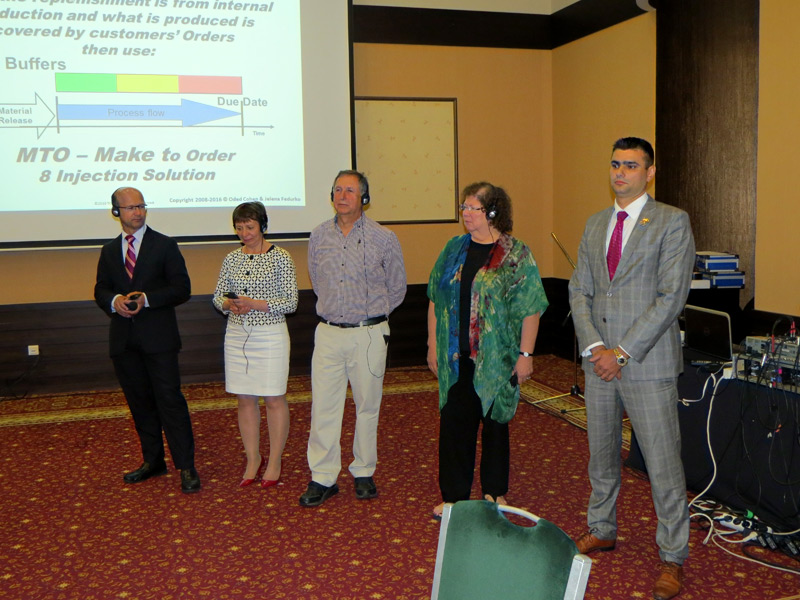 Christoph Lenhartz, Jelena Fedurko, Oded Cohen, Kathy Austin, Dean Manev - Trade Director of Men's Fashion Cluster
In front of more than 100 managers they presented the TOC (Theory of Constraints) and how to use TOC to significantly improve individuals, companies and country.
There were several workshops:
TOC Critical Chain Project Management - Christoph Lenhartz
Flow and Decision Making using TOC - Kathy Austin
Supply Chain Management the TOC Way - Oded Cohen
TOC Thinking Processes - Jelena Fedurko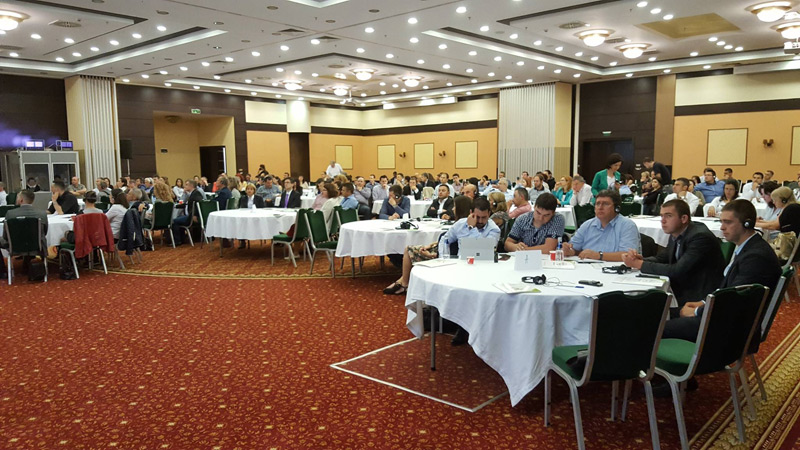 Thomas Muetzel, Lufthansa Technik, shared how the maintenance, repair, and overhaul company of Lufthansa has been able to significantly improve the effectiveness of Base and Line Maintenance through the application of TOC's Critical Chain Project Management approach: aircraft availability and cost improved by 25%.

Nerius Jasinavicius presented a custom furniture producer that had very poor due date performance. This started to affect their reputation in the market and sales. Despite the drop in sales, due date performance was not improving. After reading "The Goal", the CEO of the company decided to implement TOC in production and sales. In 3 months the company managed achieve almost perfect due date performance and increase the sales by 20%.

Martin Yordanov, owner of Richmart, co-organizer of the conference, also shared his passion for the TOC and appealed to the managers to start the TOC community in Bulgaria. He also presented his idea how to make the Bulgarian dances world popular with the use of TOC. Bulgarian dances are unique with their asymmetric meters and can be a solution to sedentary in Europe and USA.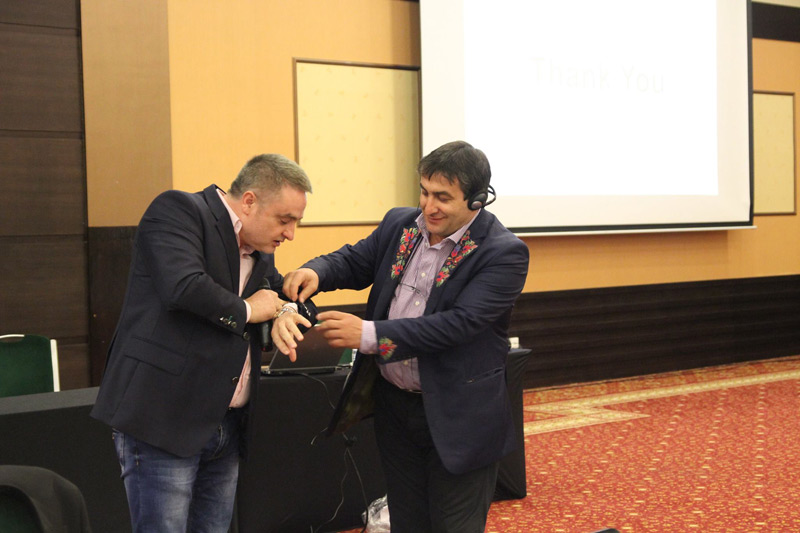 Martin Yordanov gives a made-to-measure men's suit coat to Vesselin Halachev from the Association to support small and medium businesses – UNITED BUSINESS CLUBS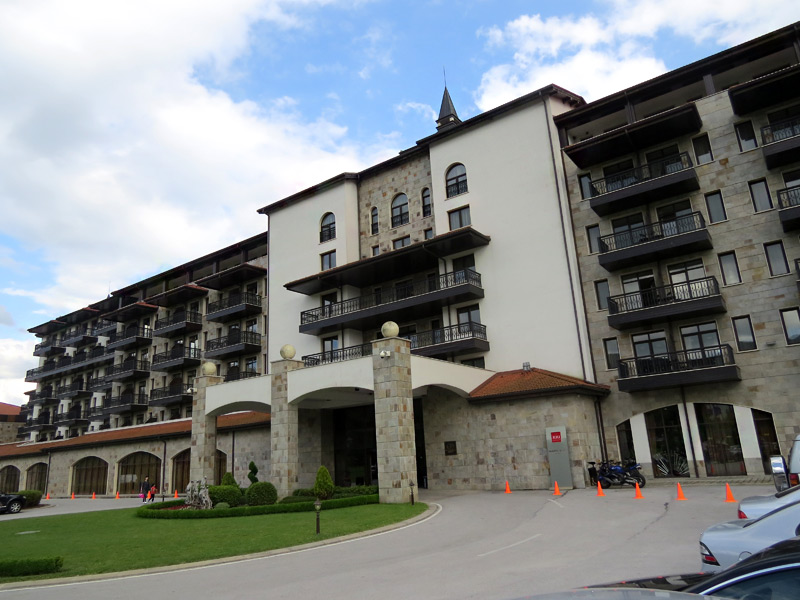 RIU Pravets Resort


Hits: 14433 | Leave a comment