Bulgarian folklore dances are the solution of the sedentary in companies
Nowadays, the total sedentary of people is a very important theme. The way of life we live is different – most of the professions require a sitting position all day long and our bodies are forced to get used to that.
There are some factors that affect our way of living - 8 hours per day behind a desk; robotization in factories; video games; social media and internet; interesting TV programs and movies.
But the experts found a way to be mobilized and in a good health condition during the work day. It is called FOLNETIKA - a 10-minute everyday team building - aerobics at the work place - a dance, based on the asymmetric meters of Bulgarian horo (traditional folklore dance) - without choreography or stage attire, without learning complicated steps from the authentic dances - just pure joy of dancing.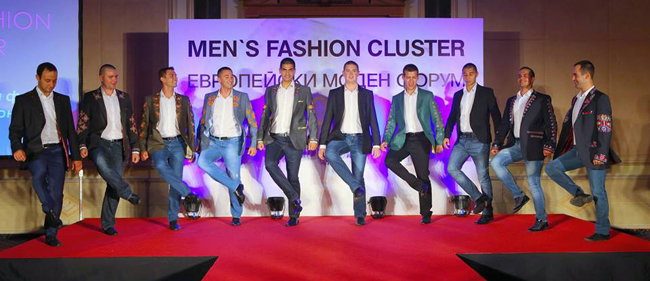 FOLKNETIKA, based on the asymmetric meters of Bulgarian dances is not just a sport, its a great entertainment - a combination of beautiful dance moves and rhythmical steps.

THE EFFECT of Bulgarian folklore dances on the human's body:
- strengthens the immune system, increases the feeling of satisfaction and hormones of happiness, emotions are restarted and rearranged in a better way;
- removes stress, cures depression, insecurity and anxiety;
- strengthens muscles, bones and cardiovascular muscles;
- improves flexibility, coordination and concentration;
- increases blood circulation and reduces blood glucose, reduces the cholesterol levels;
- moves the toxins away from the body;
- increases the oxygen flow to the heart, lungs and blood vessels;
- metabolism becomes more efficient;
- there is no risk of overloading;
- reduces joint pain problems;
- prevents spinal deformations;
- researches show that active dancers DO NOT SUFFER FROM ANY FORM OF CANCER.

If you want your employees not to be immobilized at the office, practice Bulgarian dances - the asymmetric meters are not only Bulgarian but also European and global wealth!
Learn more about Folknetika as a teаm building.


Hits: 3348 | Leave a comment