Celebrities' style: Justin Bieber
Justin Drew Bieber is Canadian singer and songwriter, born in London, Ontario, Canada, in 1994.
Justin was raised in Stratford, Ontario, by his mother, where he graduated from high school in 2012. Growing up, he learned to play piano, drums, guitar, and trumpet. He was founded for the big stage by talent manager Scooter Braun, who has 'accidentally' watched Justin's YouTube videos covering songs in 2007 and was impressed. So, at the age of 13, Bieber went to Atlanta, Georgia, with Braun to record demo tapes and began singing for Usher one week later.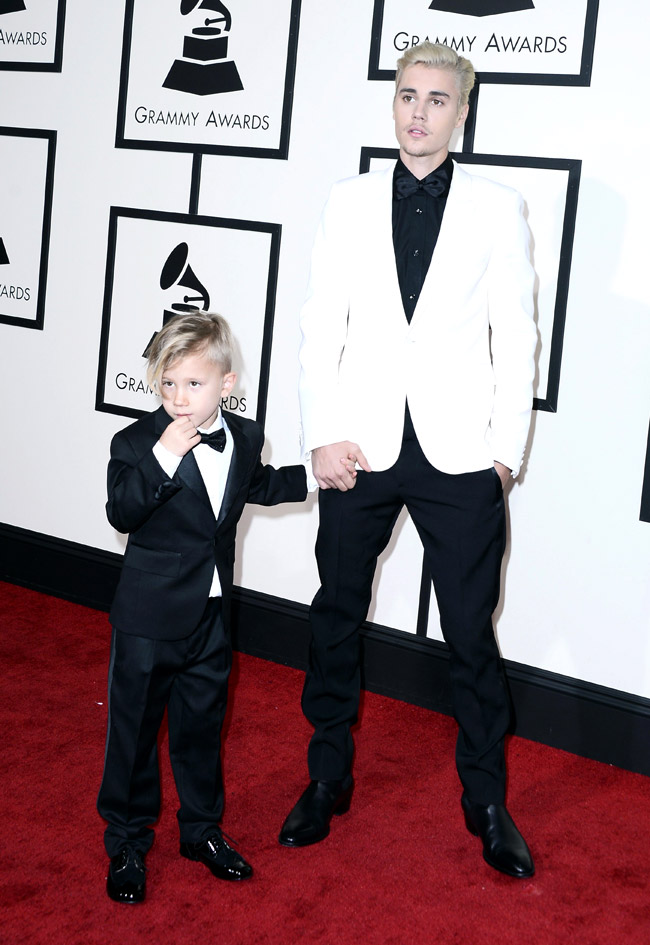 Justin Bieber and his brother Jaxon arrive for the 58th annual Grammy Awards,
Los Angeles, California, USA, February 2016
Bieber's debut EP, My World, was released in 2009 and became platinum in the USA. Justin Bieber is the first artist to have seven songs from a debut record chart on the Billboard Hot 100. In 2010, he released his first full-length studio album, My World 2.0, which became triple platinum, after debuting at or near No1 in several countries.
Until now, Bieber has released 4 studio albums and his US sales total $44.7 million - he is one of the world's best selling artists with about 100 million records sold.

Justin Bieber arrives for the 2015 Anna Wintour Costume Center Gala,
New York, NY, USA, May 2015
Justin has received three Grammy nominations, winning one for Best Dance Recording for the song "Where Are ? Now" at the 2016 ceremony. He was listed three times among the top ten most powerful celebrities in the world by Forbes magazine and also became the first artist to crack 10 billion total video views on Vevo.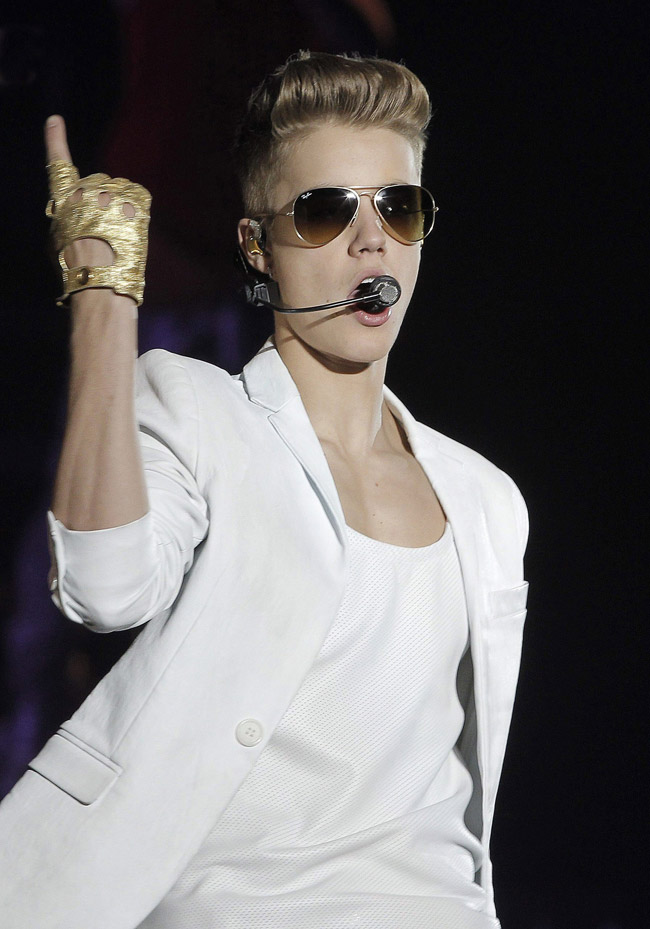 Justin Bieber performing on stage during a concert of his 'Believe' tour at Palacio de los Deportes pavilion,
Madrid, Spain, March 2013
The 22-year-old star's stylist are doing their job pretty good, because on both Red carpet and stage Justin looks stylish in well-fitting formal or casual sets.

Justin Bieber attending the Cinema Against AIDS amfAR gala during the 67th annual Cannes Film Festival,
Cannes, France, May 2014

Justin Bieber attending the Cinema Against AIDS amfAR gala during the 67th annual Cannes Film Festival,
Cannes, France, May 2014

Justin Bieber performing on stage during a concert of his 'Believe' tour at Palacio de los Deportes pavilion,
Madrid, Spain, March 2013

If you like his style, work and performances vote for Justin Bieber in BGFN readers' voting for
Most Stylish Men.

Photos: © EPA


Hits: 12802 | Leave a comment