Jared Leto - One of the Most Stylish actors in Hollywood
Jared Joseph Leto is an American actor, singer-songwriter, and director, born in Bossier City, Louisiana, in 1971.
He started his career in the early 1990s with TV appearances and achieved recognition for his role in My So-Called Life (1994) TV series. The next year he made his film debut in How to Make an American Quilt.
Jared took part in a number of movies and won an Academy Award, a Golden Globe Award, and a Screen Actors Guild Award for Best Supporting Actor for his performance as a transgender woman in Dallas Buyers Club (2013).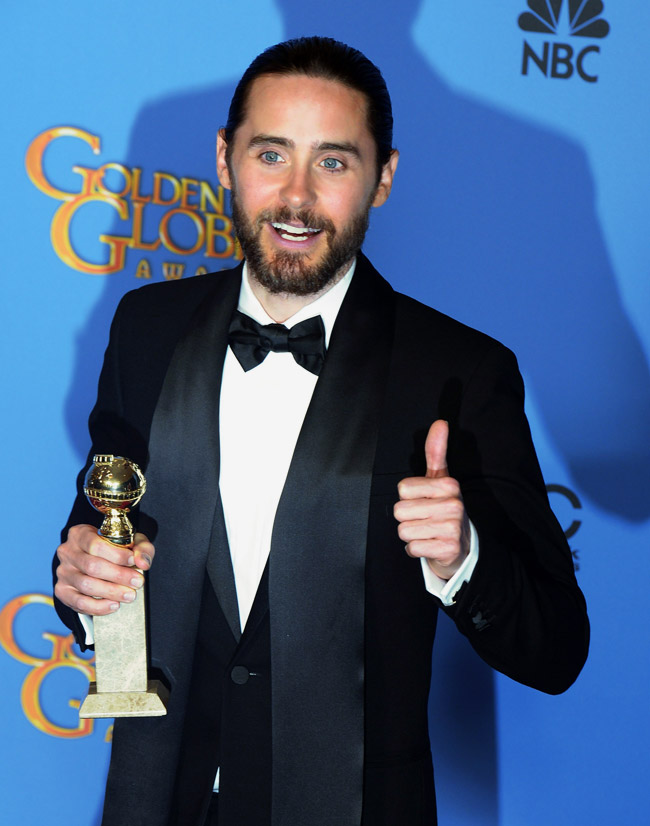 Jared Leto holds the Golden Globe for Best Performance by an Actor in a Supporting Role - Motion Picture
for `Dallas Buyers Club`, Beverly Hills, California, USA, January 2014
Leto is the lead vocalist, multi-instrumentalist and main songwriter for Thirty Seconds to Mars - a band he formed in 1998 in Los Angeles, California, with his older brother Shannon Leto. Their first and eponymous album was released in 2002 and they achieved a worldwide success in 2005 with their second album A Beautiful Lie.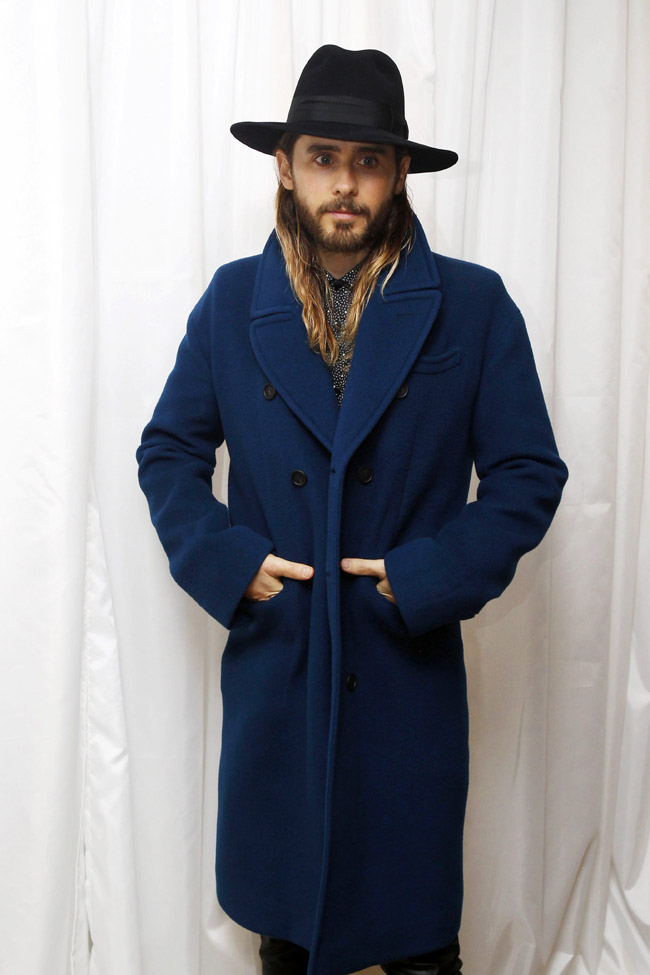 Jared Leto arrives for the premiere of `Dallas Buyers Club` at the Curzon Mayfair theatre,
London, UK, January 2014
Jared Leto made his directorial debut in 2012 with the documentary film Artifact. He has also directed music videos, including the MTV Video Music Award-winning "The Kill", "Kings and Queens" and "Up in the Air".

Jared Leto arrives at the Los Angeles County Museum of Art (LACMA) Art+Film Gala,
Los Angeles, California, USA, November 2015
Leto lives a vegan lifestyle and supports animal rights. He is also a gay rights activist. Jared has been active in several charitable pursuits and in February 2015 was named a global ambassador for World Wide Fund for Nature (WWF).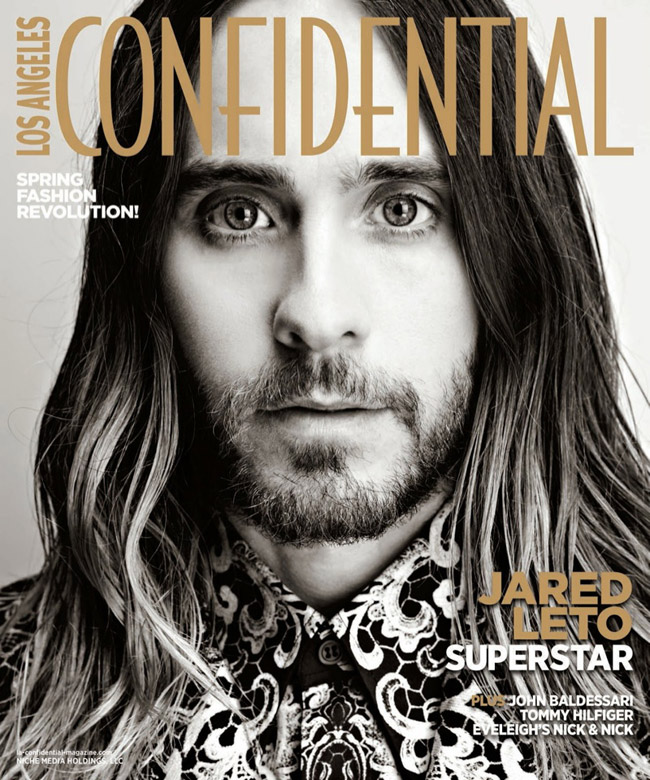 Jared Leto covers LA Confidential magazine April 2014 issue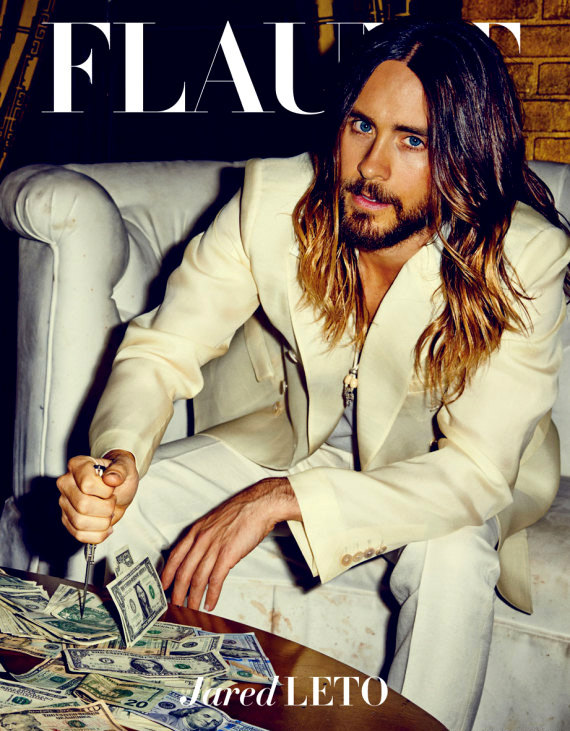 Jared Leto covers Flaunt magazine February 2014 issue

For his Red carpet appearances Jared Leto always chooses something elegant, stylish, colorful and different from his previous outlooks. He is definitely one of the most stylish actors in Hollywood.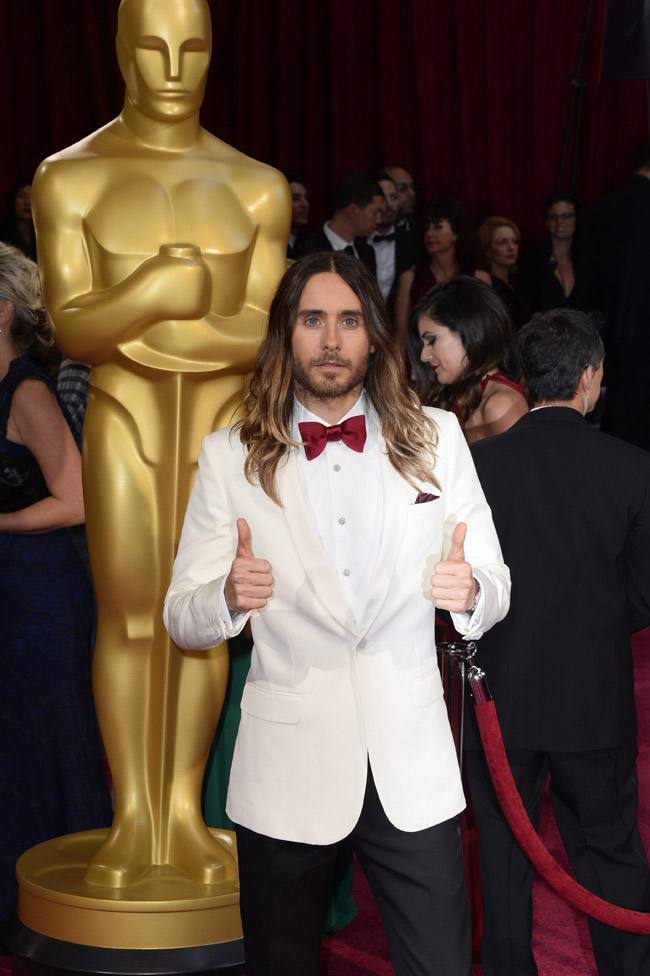 Jared Leto arrives for the 86th annual Academy Awards ceremony,
Hollywood, California, USA, March 2014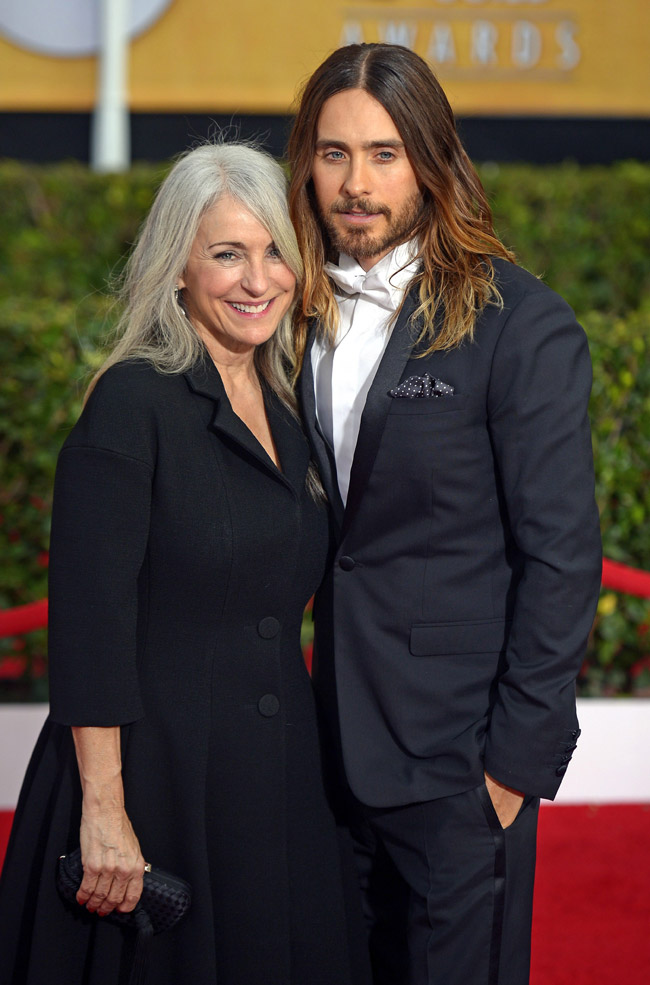 Jared Leto and his mother Constance arrive for the 20th Annual Screen Actors Guild Awards,
Los Angeles , California, USA, January 2014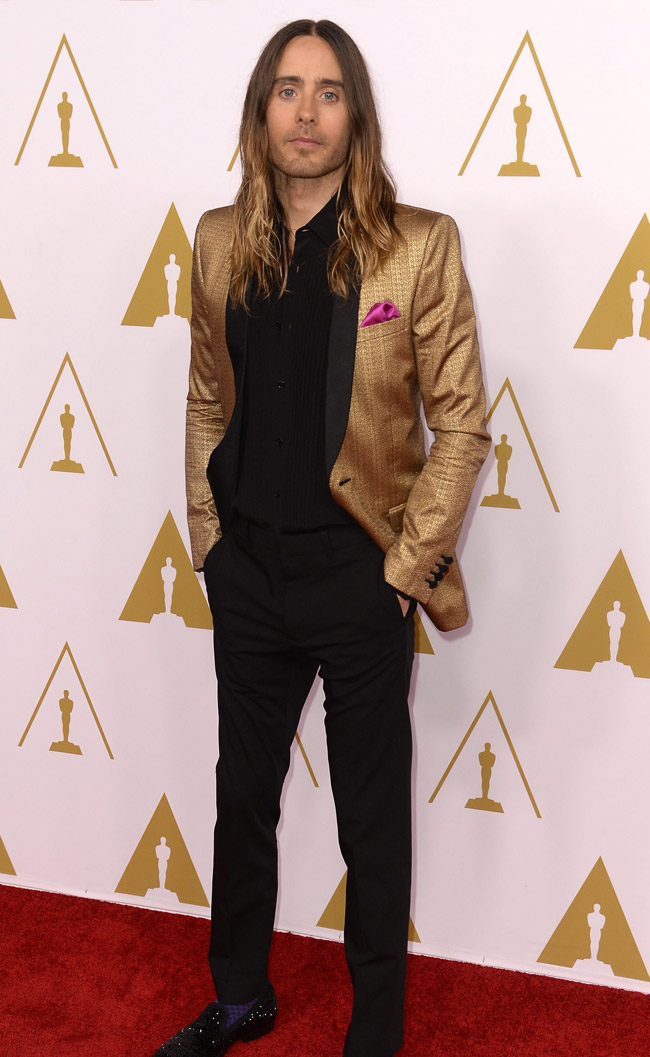 Jared Leto arrives for the 86th Oscars Nominees Luncheon,
Beverly Hills, California, USA, February 2014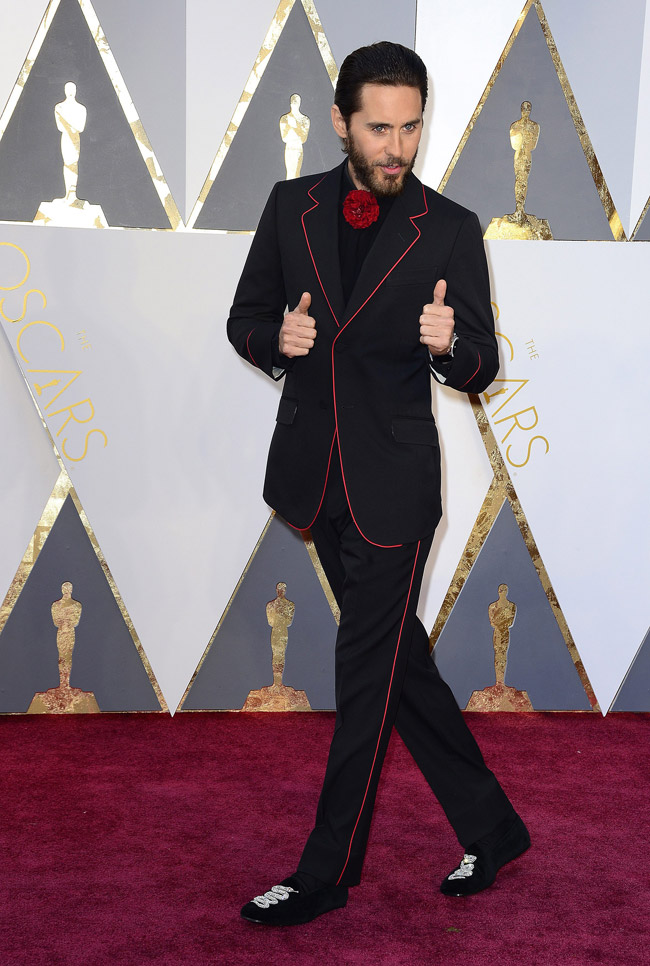 Jared Leto arrives for the 88th annual Academy Awards ceremony,
Hollywood, California, USA, February 2016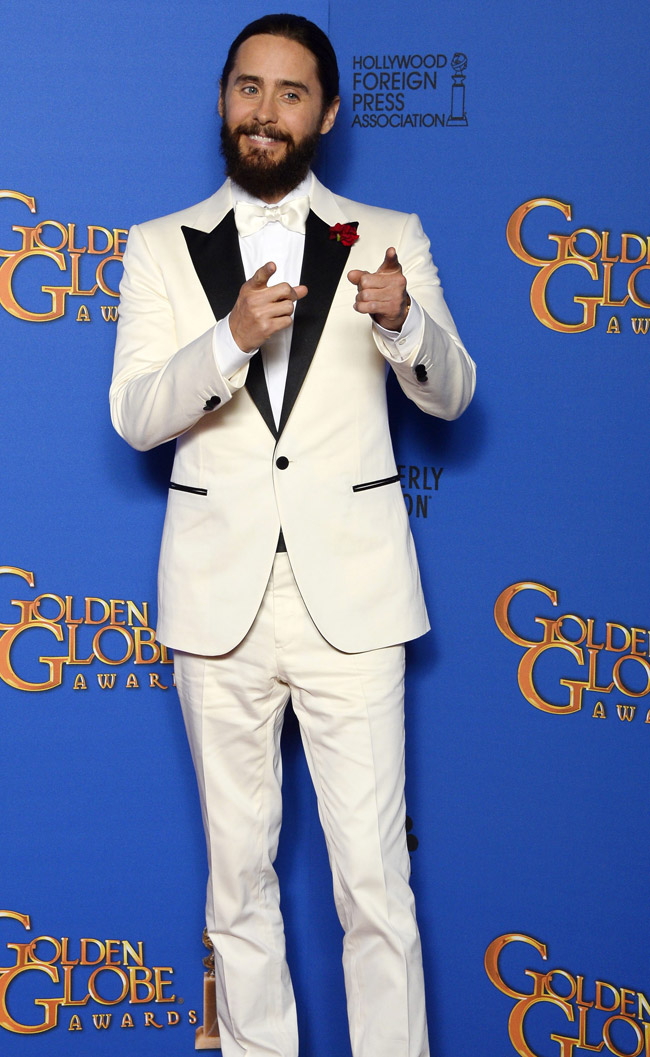 Jared Leto poses in the press room during the 72nd Annual Golden Globe Awards,
Beverly Hills, California, USA, January 2015

Jared Leto arrives for the 87th annual Academy Awards ceremony,
Hollywood, California, USA, February 2015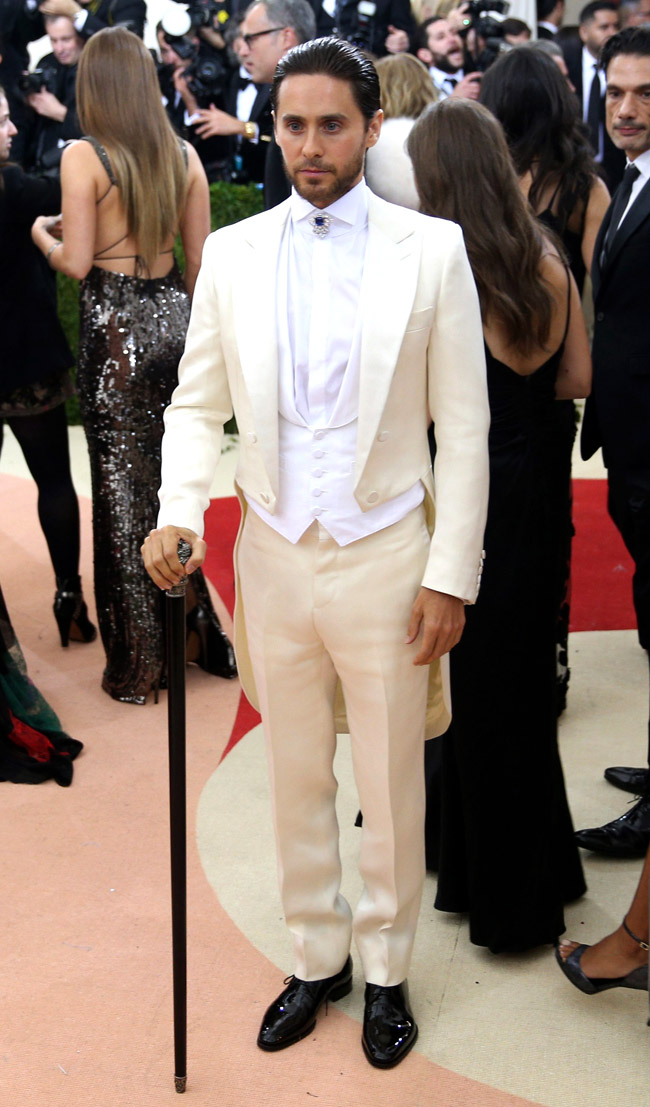 Jared Leto arrives on the Red carpet for the 2016 Costume Institute Benefit at The Metropolitan Museum of Art,
New York, NY, USA, May 2016

If you like his style, acting, singing and presence vote for Jared Leto in BGFN readers' voting for
Most Stylish Men.

Photos:
1-3, 6-12. © EPA


Hits: 6656 | Leave a comment