Neil Patrick Harris on the Red carpet
Neil Patrick Harris is an American actor, producer, singer, comedian, magician and television host, born in New Mexico, USA, in 1973. He is best known for portraying Barney Stinson in the television comedy series How I Met Your Mother (2005-2014) - the role earned him Emmy nominations every year from 2007 to 2010.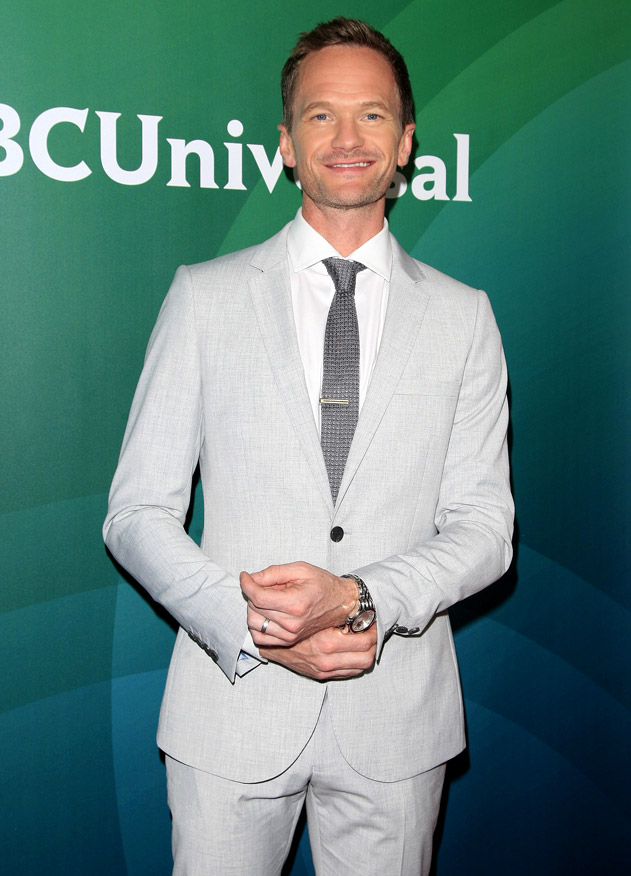 Neil Patrick Harris arrives for the NBCUniversal 2015 Summer Press Tour,
Beverly Hills, California, USA, August 2015
Harris began his career as a child actor and from 1989, he played the title character in Doogie Howser, M.D. (1989-1993), for which he was nominated for a Golden Globe.
Patrick Harris has hosted the Tony Awards on Broadway (2009, 2011, 2012 and 2013), the Primetime Emmy Awards (2009 and 2013) and the 87th Academy Awards (2015). He also won the 2014 Tony Award for Best Leading Actor in a Musical for his role in Hedwig and the Angry Inch.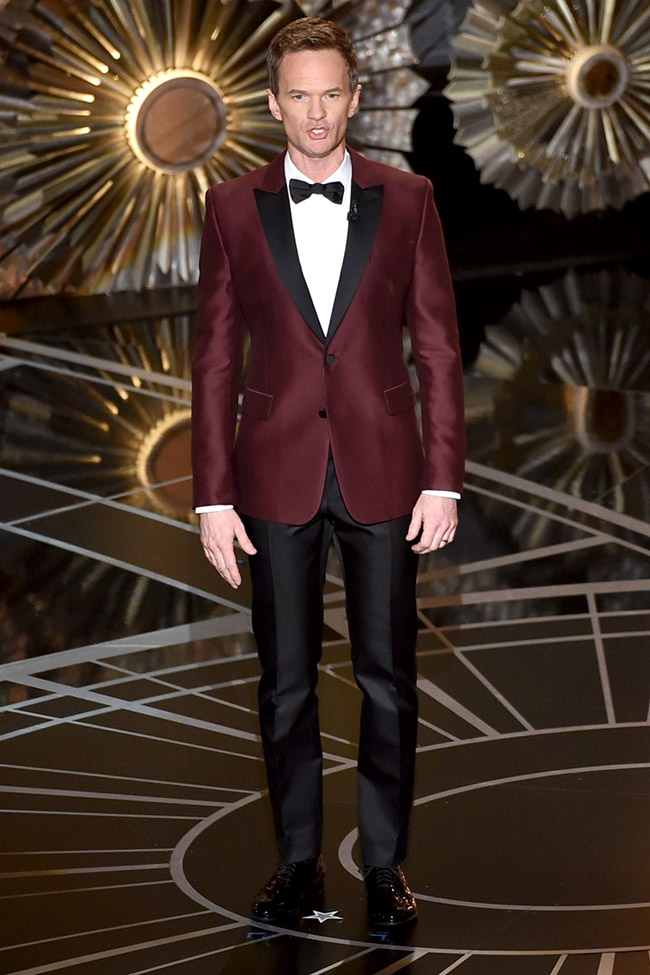 Neil Patrick Harris at the 2015 Oscars Gala
In 2010, Harris was named as one of Time magazine's 100 most influential people.
Harris is a fan of magic - he serves as the President of the Board of Directors of Hollywood's Magic Castle and won the Tannen's Magic Louis Award in 2006.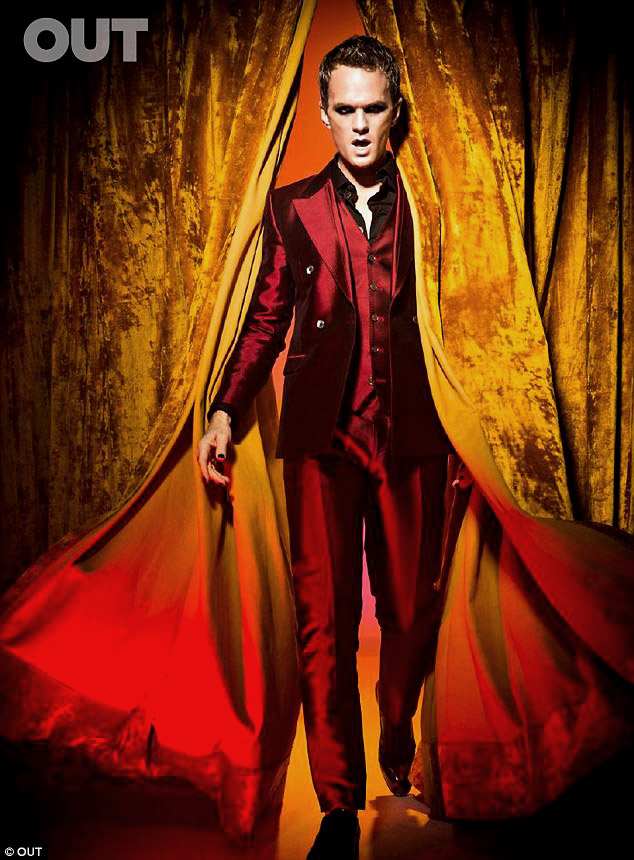 Neil Patrick Harris for OUT magazine, March 2014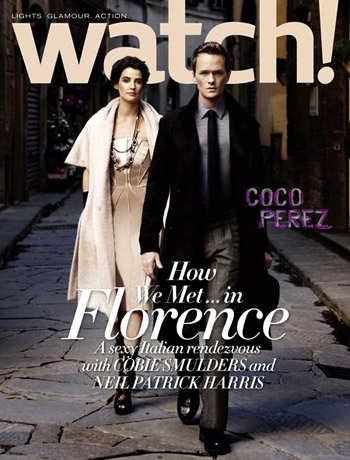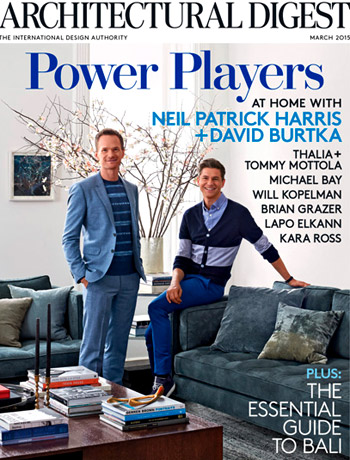 With Cobie Smulders for Watch Italy! / With David Burtka for Architectural Digest
'I am happy to dispel any rumors or misconceptions and am quite proud to say that I am a very content gay man living my life to the fullest and feel most fortunate to be working with wonderful people in the business I love', said Harris in 2006, confirming that he is gay.
He and his partner David Burtka are together since 2004. The couple has twins - a son, Gideon Scott, and a daughter, Harper Grace, born in 2010. Harris and Burtka got married in 2014.
The couple is always very elegant. Harris usually chooses classic men's suits or tailcoats and looks really stylish, without being boring and all.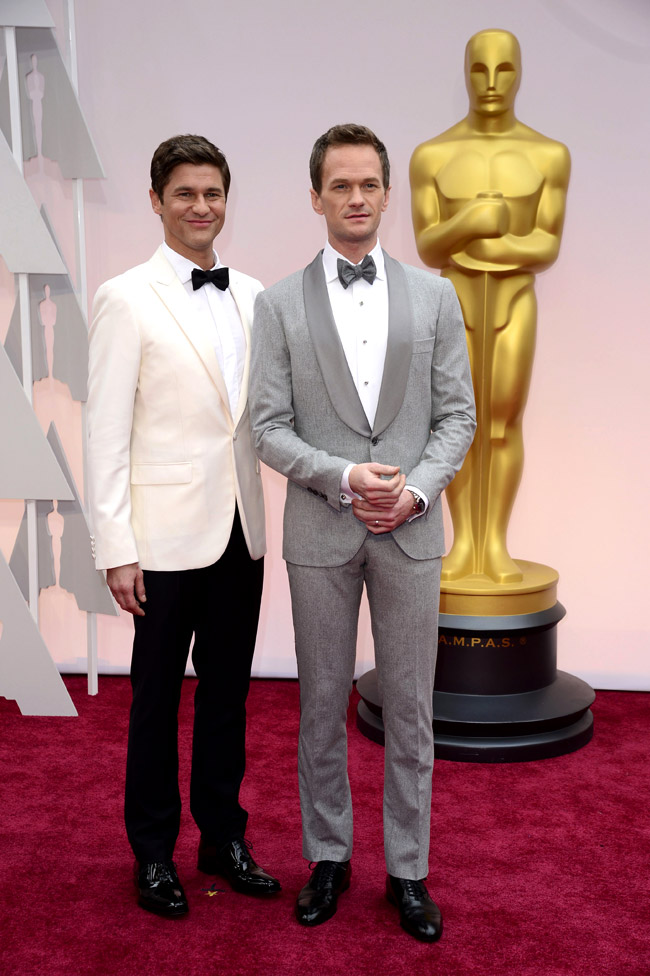 Neil Patrick Harris and husband David Burtka arrive for the 87th annual Academy Awards ceremony,
Hollywood, California, USA, February 2015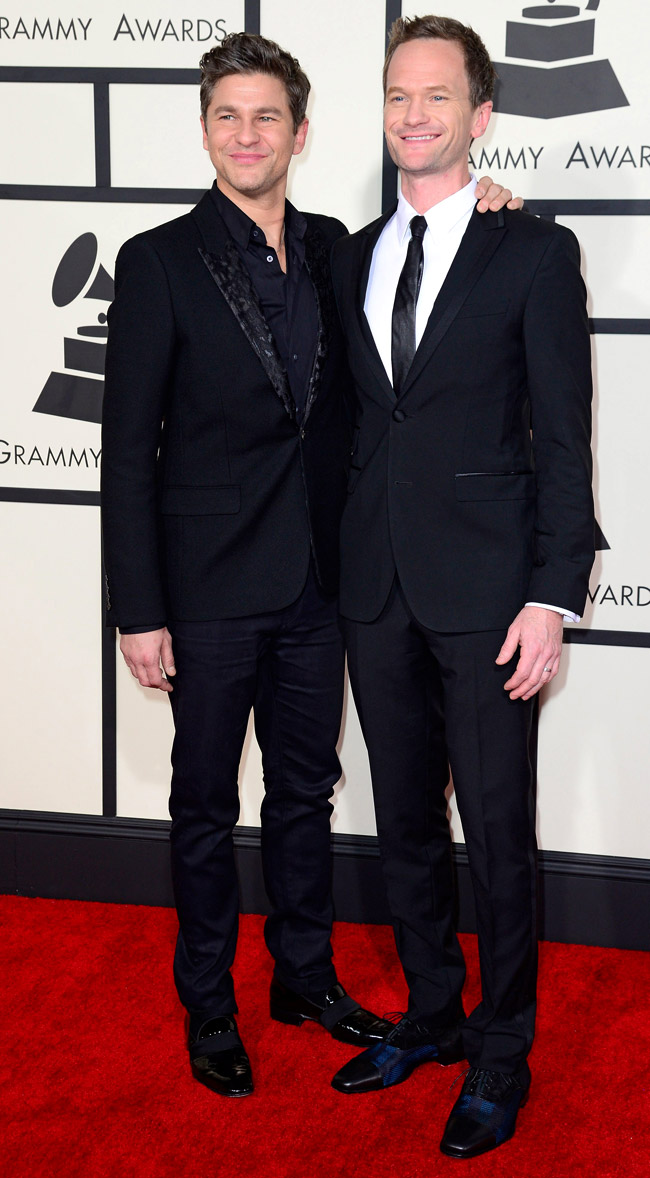 Neil Patrick Harris and husband David Burtka arrive for the 57th annual Grammy Awards,
Los Angeles, California, USA, February 2015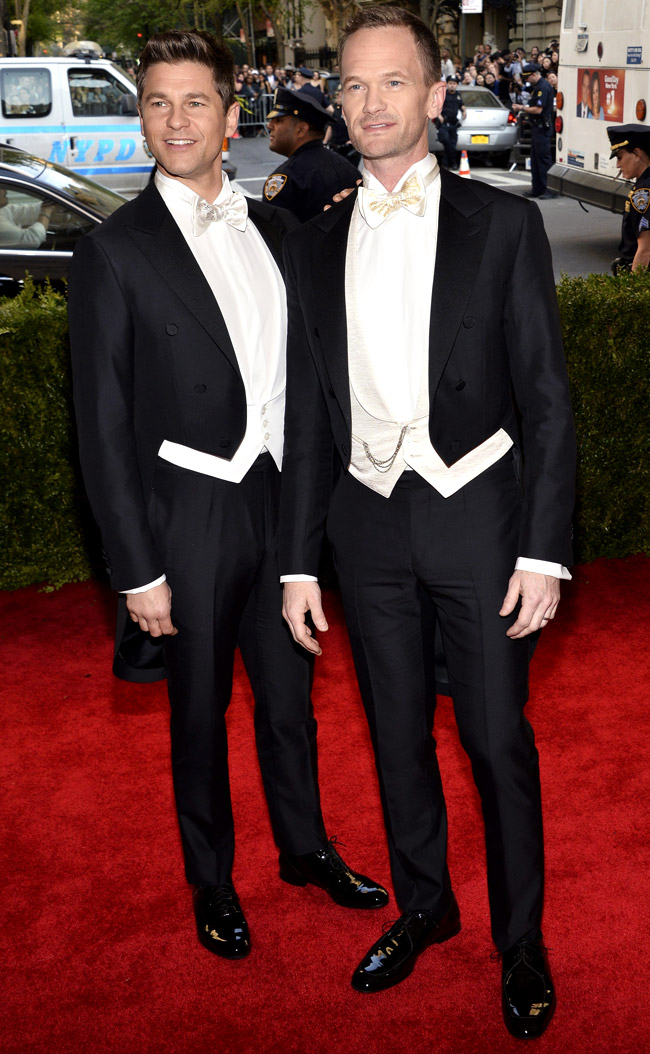 Neil Patrick Harris and husband David Burtka arrive for the 2015 Anna Wintour Costume Center Gala,
New York, NY, USA, May 2015

Neil Patrick Harris and husband David Burtka arrive for the 2014 Anna Wintour Costume Center Gala,
New York, NY, USA, May 2014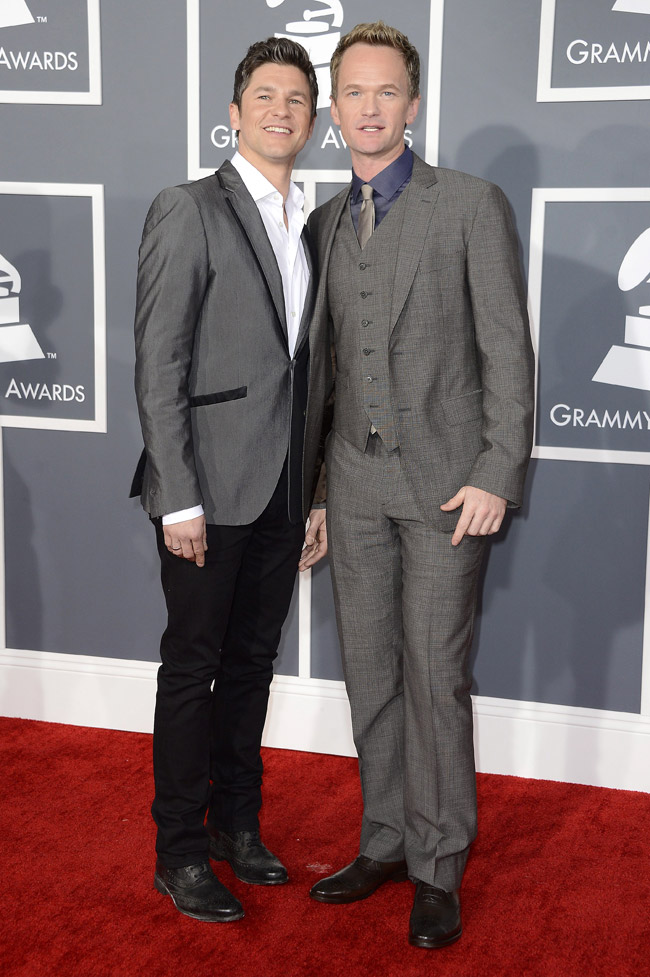 Neil Patrick Harris and husband David Burtka arrive for the 55th Annual Grammy Awards,
Los Angeles, California, USA, February 2013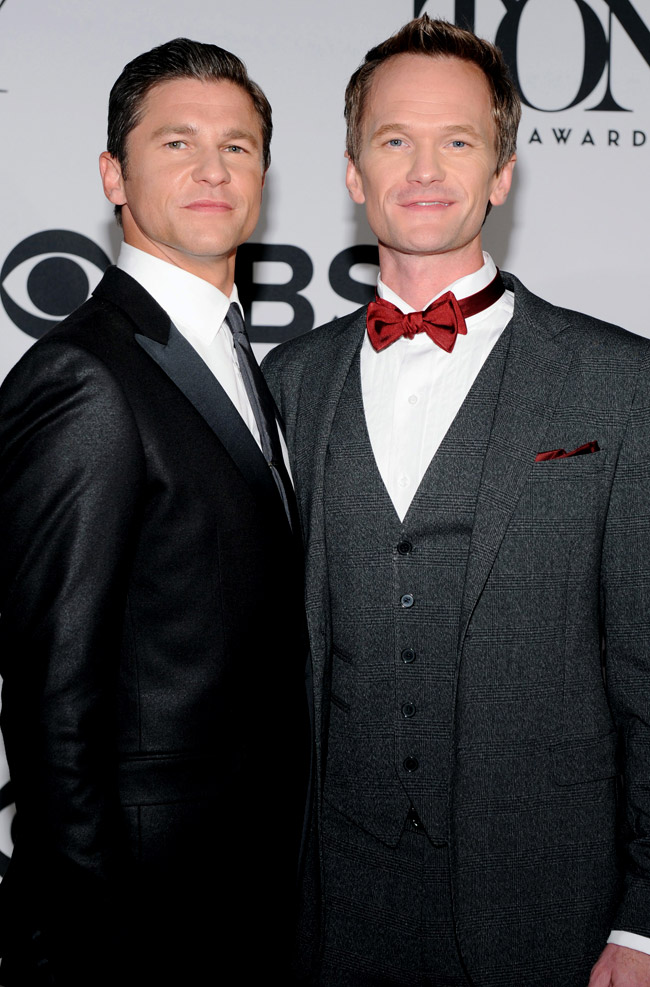 Neil Patrick Harris and husband David Burtka arrive for the 2013 Tony Awards,
New York, NY, USA, June 2013

If you like his style, acting and presence vote for Neil Patrick Harris in BGFN readers' voting for
Most Stylish Men.

Photos: © EPA


Hits: 4949 | Leave a comment