Innovative look at the traditional wool tailoring by Paul Smith
Sir Paul Smith is a British designer, whose business and reputation is founded upon his men's fashion with a special focus on tailoring. He is known for his idiosyncratic take on traditional British styling having coined the term 'classics with a twist'. He is one of the world's greatest living creative artists and businessmen and in the same time one of the most engaging, regularly inviting students and and mentoring emerging designers.
'It's about finding inspiration in everything. It's about looking at the collection and asking, 'How did the Argentine tango inspire a colourful new bag? How did a pile of cycling jerseys transform into a print for a new collection of accessories?', the designer said. 'What's so nice about the travel suit is that it's completely honest, because I'm on a plane every week of my life. It wasn't created for marketing hype, but because it's something that I personally needed, and it really does work'.
This 100% Merino wool suit elastic, breathable, stretching, ultra comfortable, crease-resistant and water repellent! 'When you think Edmund Hillary climbed Mount Everest wearing wool, it makes sense that we would go and use this fibre in the future for outdoor pursuits. It can be windproof, waterproof, breathable, UV resistant, so for something like cycling, and I'm an avid cycler, it's just perfect'.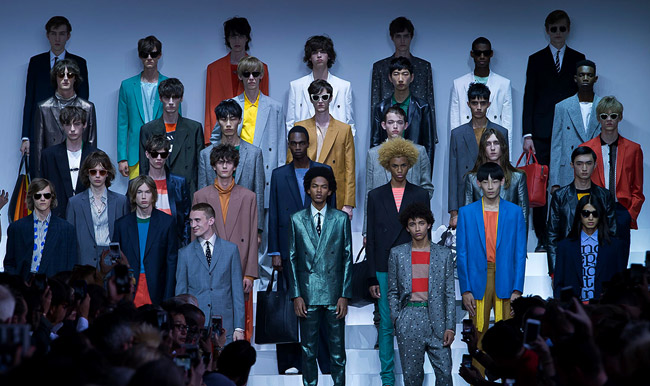 Paul Smith Spring-Summer 2016 collection is currently in stores and offers and innovative look of the traditional wool tailoring with 'skin-tight and voluminous iterations'. The other source of inspiration for the designer was music. In this bright sets and bold silhouettes you can see elements from the Mods of the 1960s to the punk rockers of the 1980s.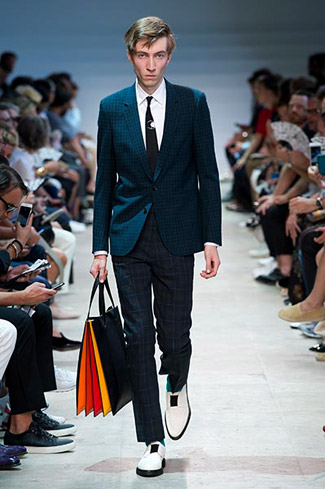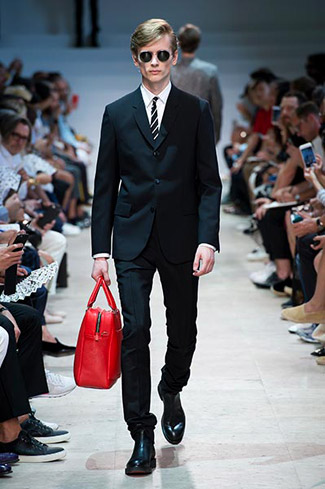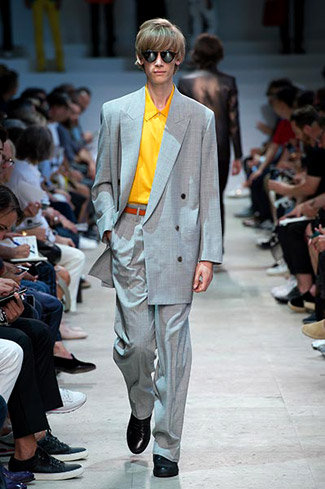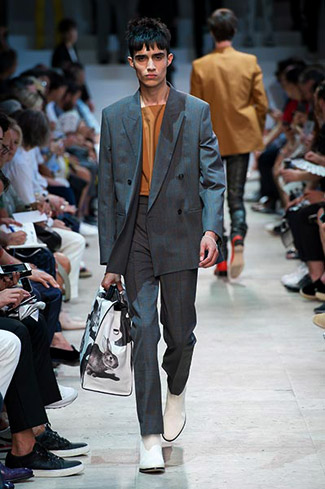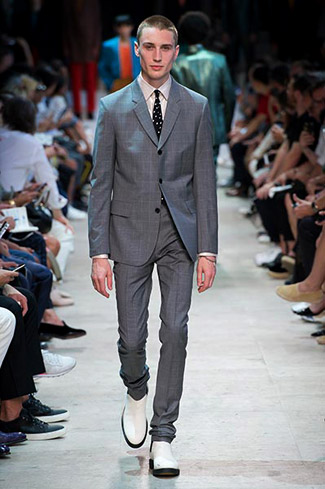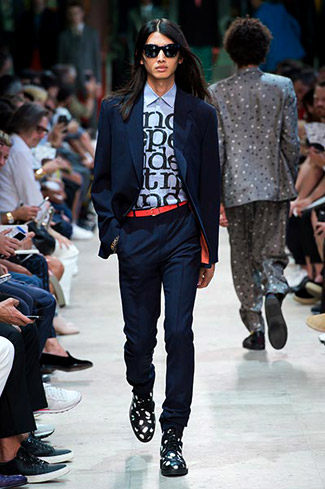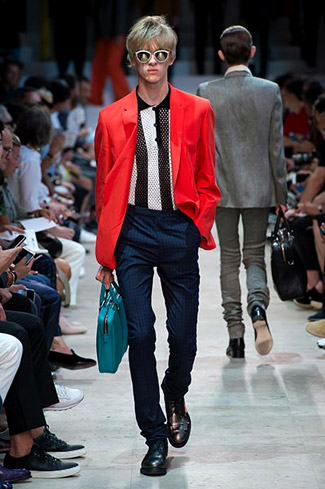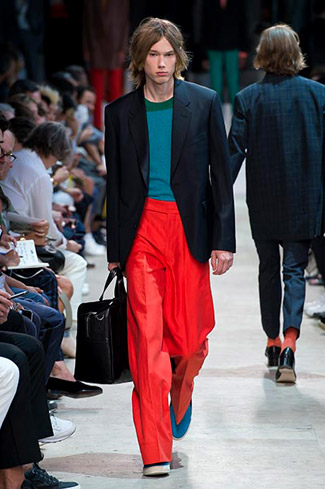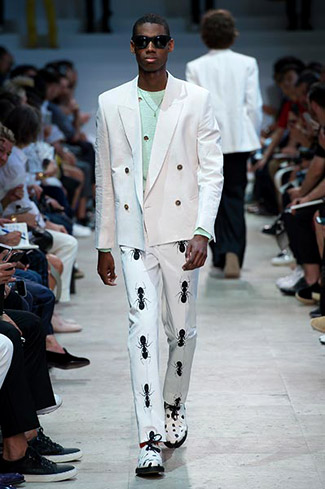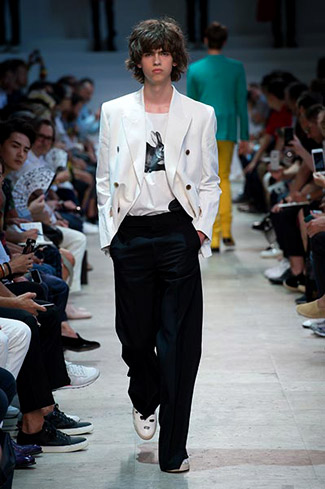 Photos:
Merino wool looks from Paul Smith Spring-Summer 2016 menswear collection


Hits: 3951 | Leave a comment