June 2016 - Pitti Uomo 90 highlights
The next edition of Pitti Uomo - one of the world's most important platforms for men's clothing and accessory collections and for launching new projects in men's fashion - will be held June 14-17, 2016 at Fortezza da Basso, Florence, Italy.
The theme will be Pitti Lucky Numbers. This season Pitti Immagine is focusing on numbers: their aesthetics, graphics and symbolism both in and out of fashion. As numbers secretly surround us our entire lives, all of Fortezza da Basso will be theatrically decorated with numbers that Pitti Immagine will wittily reveal at Pitti Lucky Numbers, designed by Oliviero Baldini.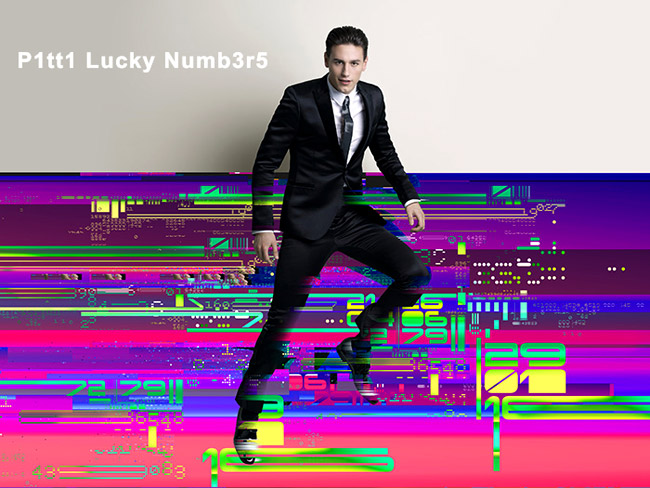 And who are the headliners of the four-day event?

1. Raf Simons returns to Florence with Spring-Summer 2017 collection - On the occasion of Pitti Immagine Uomo 90, Pitti Immagine will proudly present Florence Calling: Raf Simons, an event celebrating one of the greatest innovators in contemporary fashion and his return to Florence.

2. A photography exhibition KARL LAGERFELD-Visions of Fashion will be presented during Pitti Uomo 90 - This photography exhibition, curated by Eric Pfrunder and Gerhard Steidl, will cover Lagerfeld's photographic career and will also present some never before shown images.

3. Young Russian designer Gosha Rubchinskiy will be the Menswear Guest Designer @Pitti Uomo 90 - At the summer edition of Pitti Uomo, Gosha Rubchinskiy will be presenting his Spring Summer 2017 collection together with a photography project created for the event.

4. Sicilian designer Fausto Puglisi for Pitti Italics Special Event - Fausto Puglisi is famous for working with prestigious names such as Madonna, Katy Perry, Beyoncé and Rita Ora. At Pitti Uomo he will have the opportunity to present the international preview of a men's capsule collection that will be shown together with the his 2017 Resort collection for women.

5. Cartier is showcasing its male universe during Pitti Uomo 90 - A 15th century palazzo, in the heart of the city, is where the Drive de Cartier watch will be on display - a timelessly elegant and stylistic watch set with the seal of Cartier's characteristic independence. To mark the event, the Drive man will open the doors to this family home, a place symbolic of the savoir-faire passed down from generation to generation.

6. Young designers will show their work during the fashion fair - lucio vanotti will present his new collection - the label made its runway debut in january 2016 when giorgio armani invited him to show within the armani theater at via bergognone during the milan fashion week. Milan's Sansovino 6 (a knitwear line launched by designer Edward Buchan in 2009) will be highlighted in the fair's knitwear section. The fair is also launching a tutorship program for young designers.

7. Florentine-based vintage trade show Vintage Selection will be presented at Pitti Uomo 90 - Vintage Selection is the fair for clothing, accessories and design vintage objects. The partnership between the two fairs will occur each June and include a Research lab for designers.

Source: www.pittimmagine.com


Hits: 4118 | Leave a comment