Japanese-inspired menswear for Fall-Winter 2016/2017 by Kenzo
The House of KENZO was founded in Paris in 1970 by Takada Kenzo. He surprised the fashion world with his originality and the apparent celebration of diverse cultures, nature and colors in his designs.

Since 2011, brand's creative directors are CAROL LIM & HUMBERTO LEON. Here is what they say about their latest menswear collection for the French high fashion brand:

'During our many visits to Japan over the years we have tried our best to explore all facets of the country's society. We love the food, language, architecture and especially its people's capacity to live for the future while always respecting the past. We have also been fortunate to go to many concerts and witness the unique bond that musicians share with their followers and the love that unites them. Our collection is an ode to the fans of idols past and present. To the plethora of positivity that permeates a crowd at a maxed out concert. To the joyful obsession and energetic adulation that abounds amongst the masses. It is after all, music that brings us together.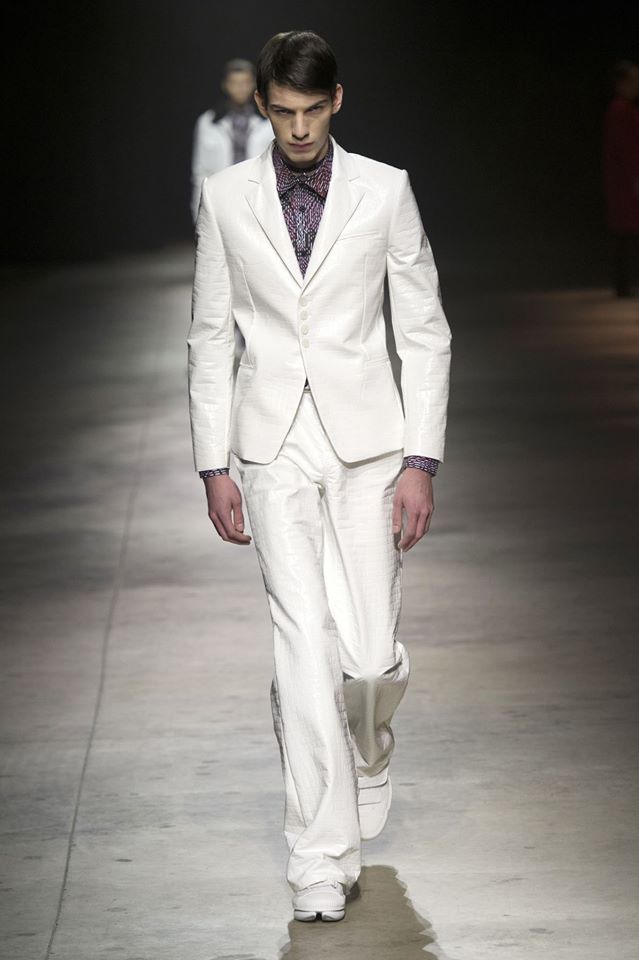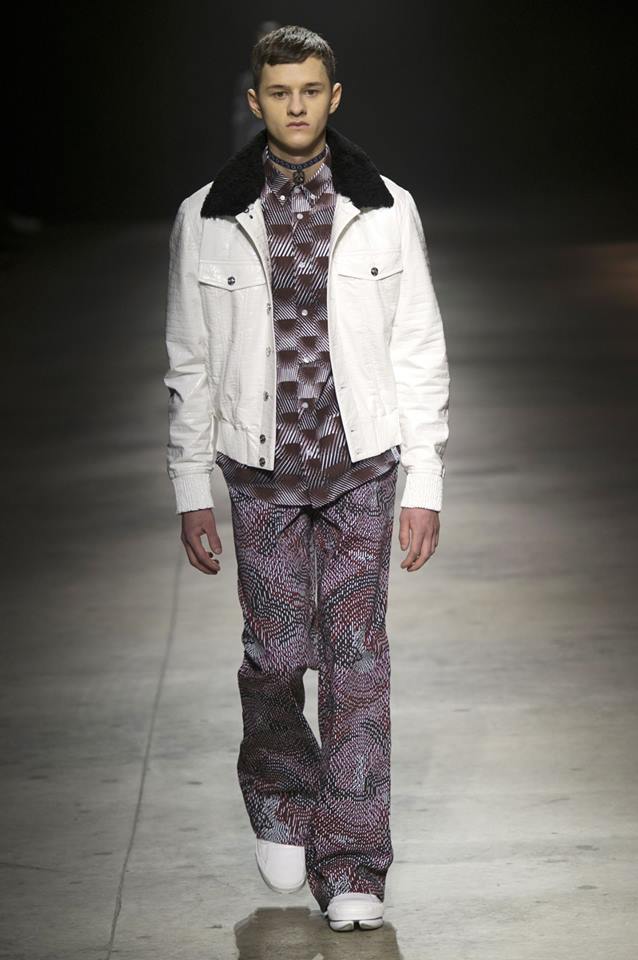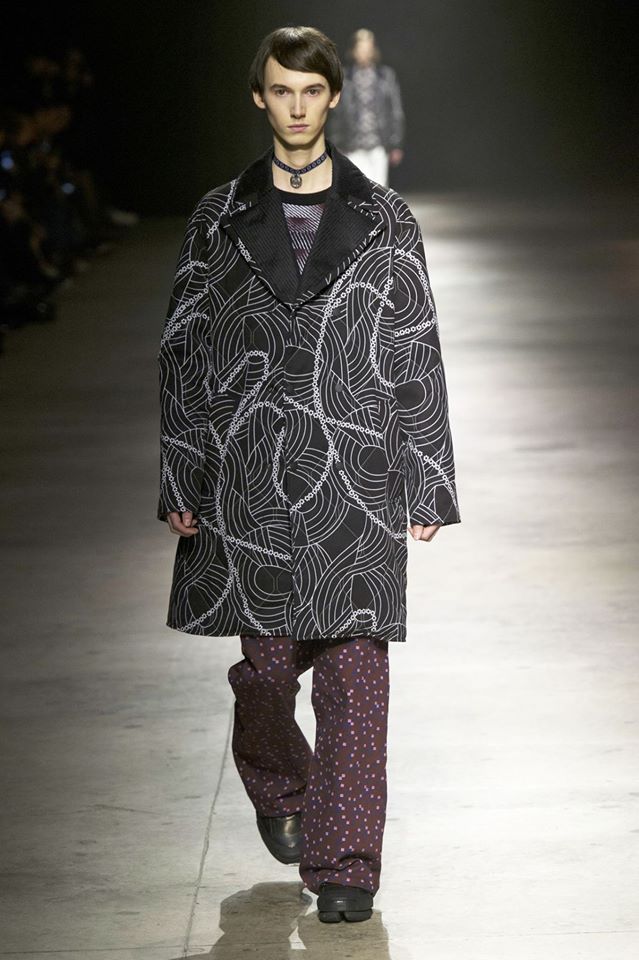 The silhouette is tailored yet easy. Technical fabrics are coupled with the traditional. Roomy wool trousers are worn with jackets in a lacquered mock croc. Printed denims are matched with devoré printed shirts in crushed velvet.

Jackets and coats feature buttons with 'Peace' signage. Psychedelic wool jacquards, crushed jumbo corduroy and irregular checks offer voluminous relief to coats, jackets and trousers. A nod to the house's founder Kenzo Takada appears through ribbon detailing and in Kenzo's signature as calligraphy emblazoned all over.
Prints of Nagai stars, Tanaka squares, graphic daisy chains feature colors that run the gamut of tones from whites to mustard to bordeaux. Knits are ruched with pink and red wools. Protective motorcycle outerwear and boots inspire leather backpacks, satchels and sneakers in a palette of primary brights'.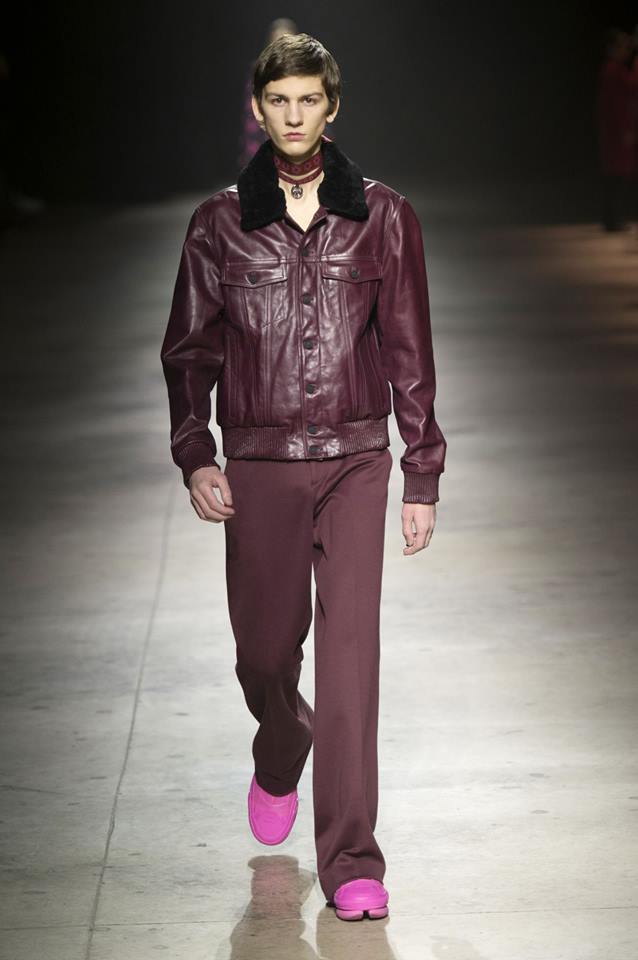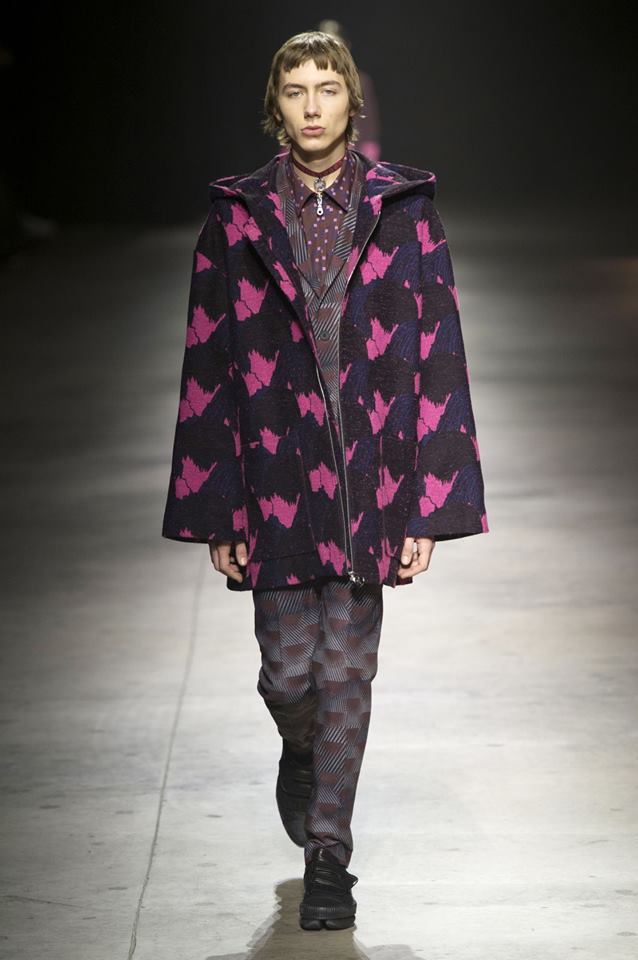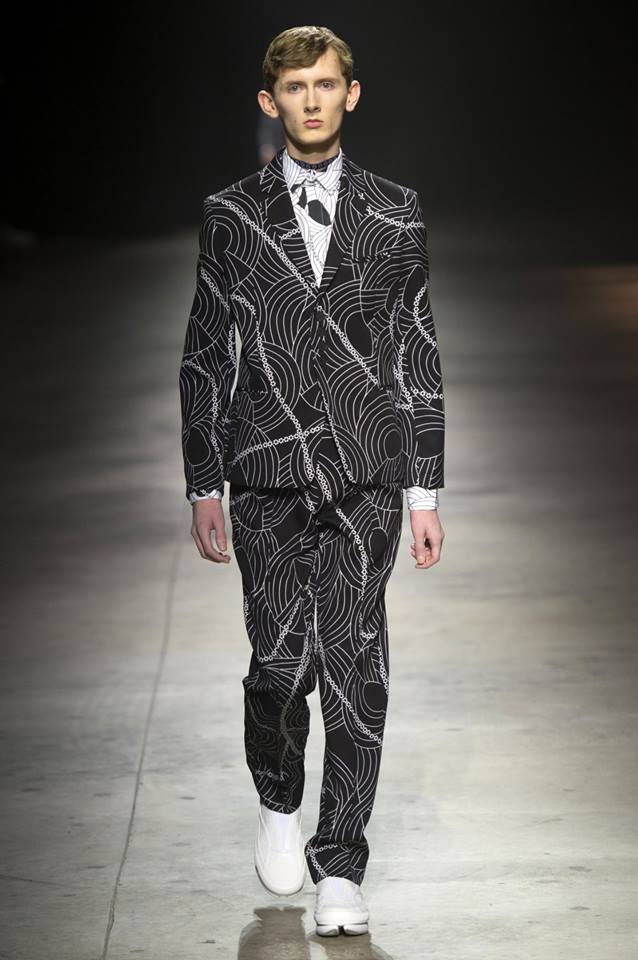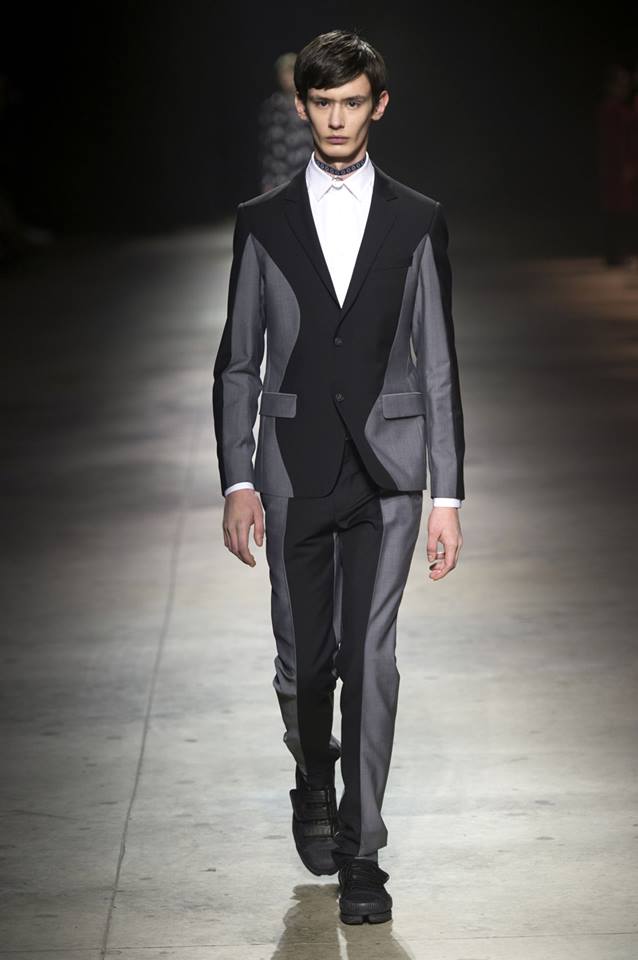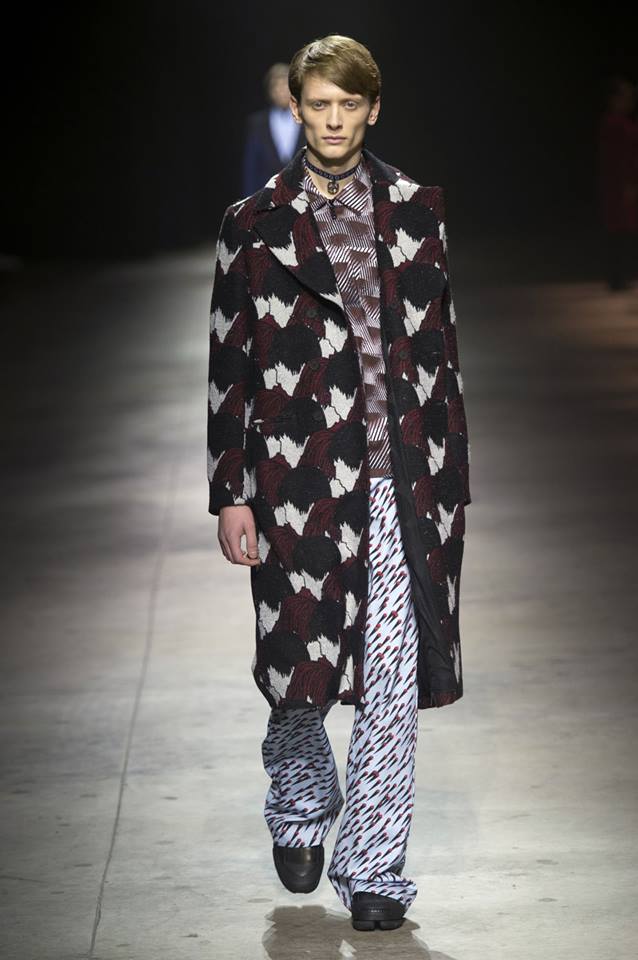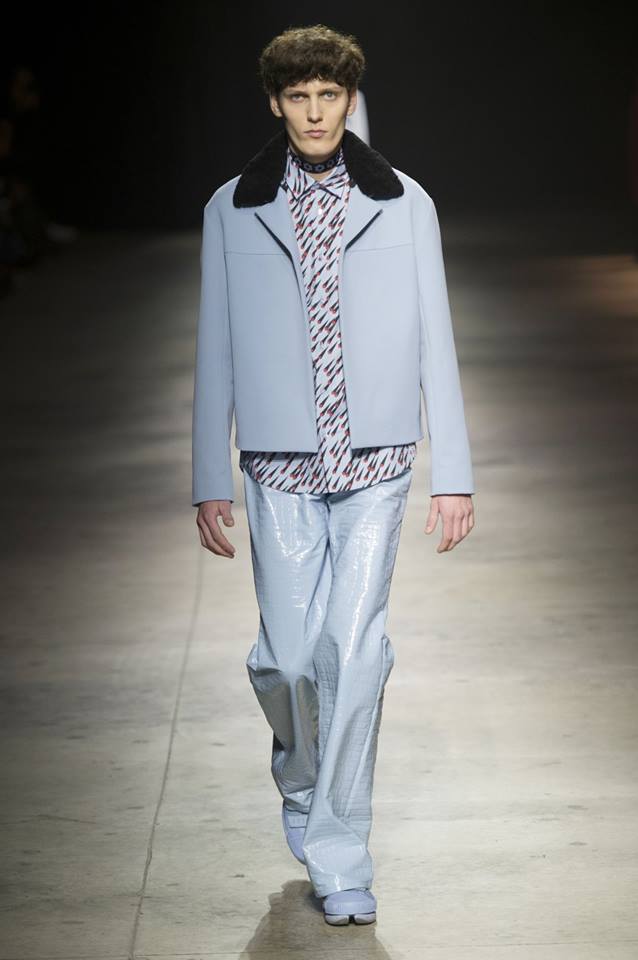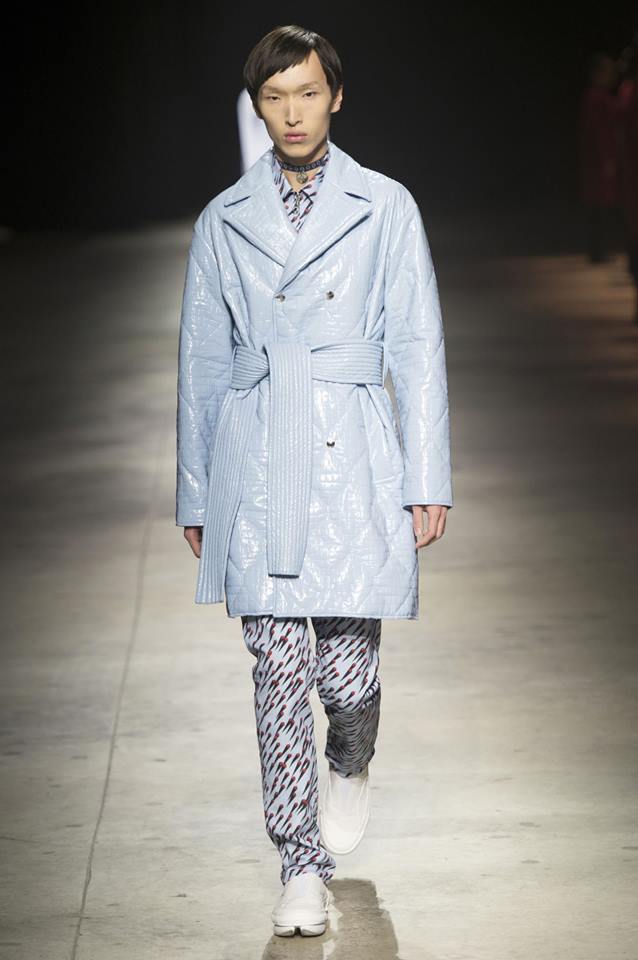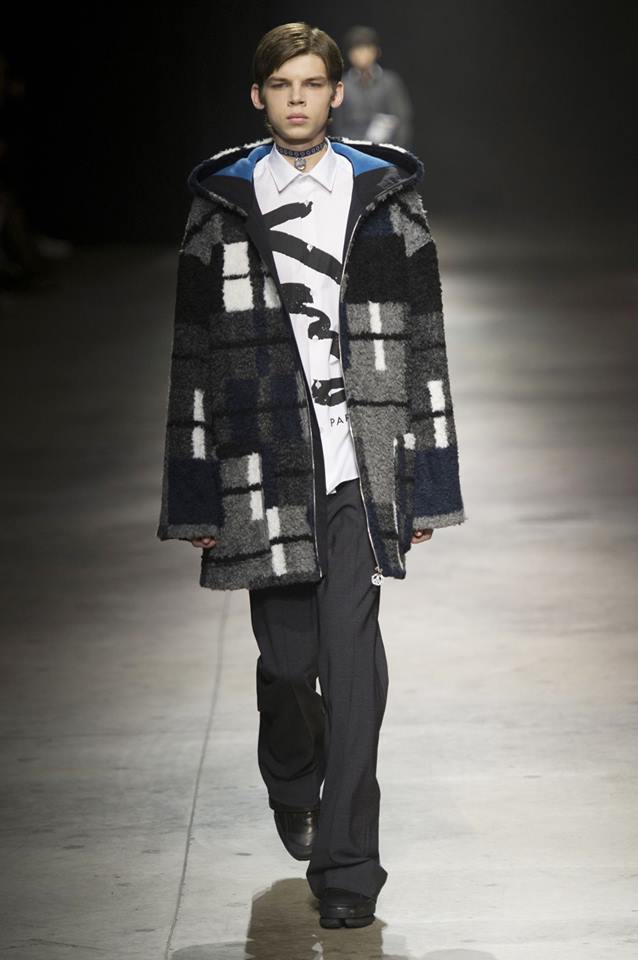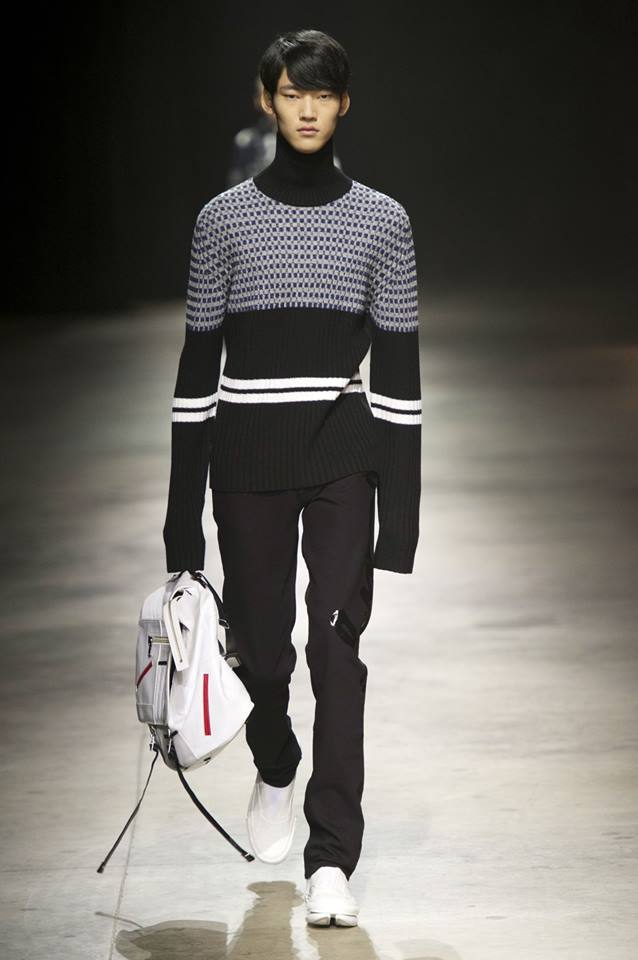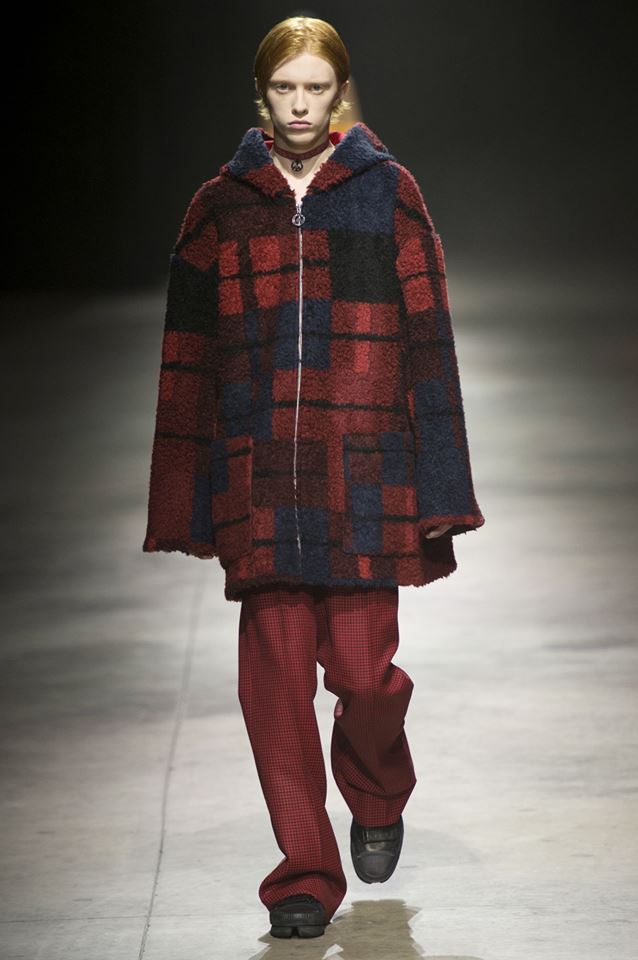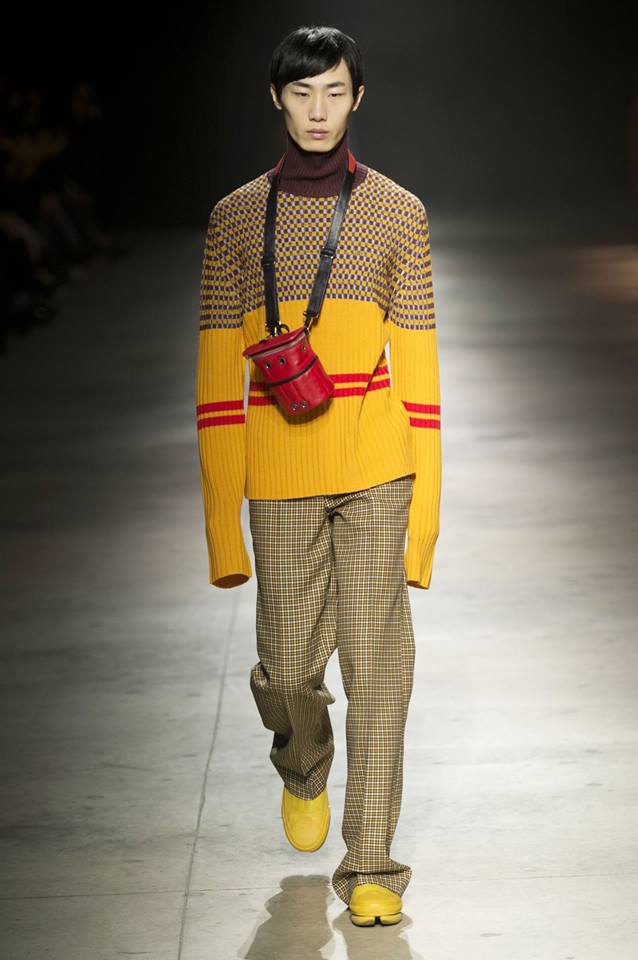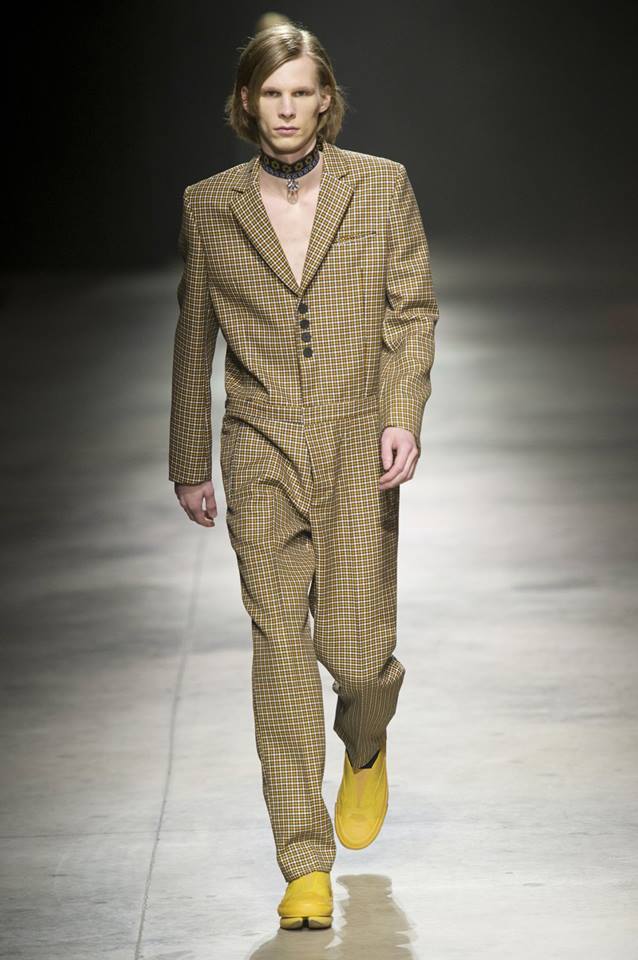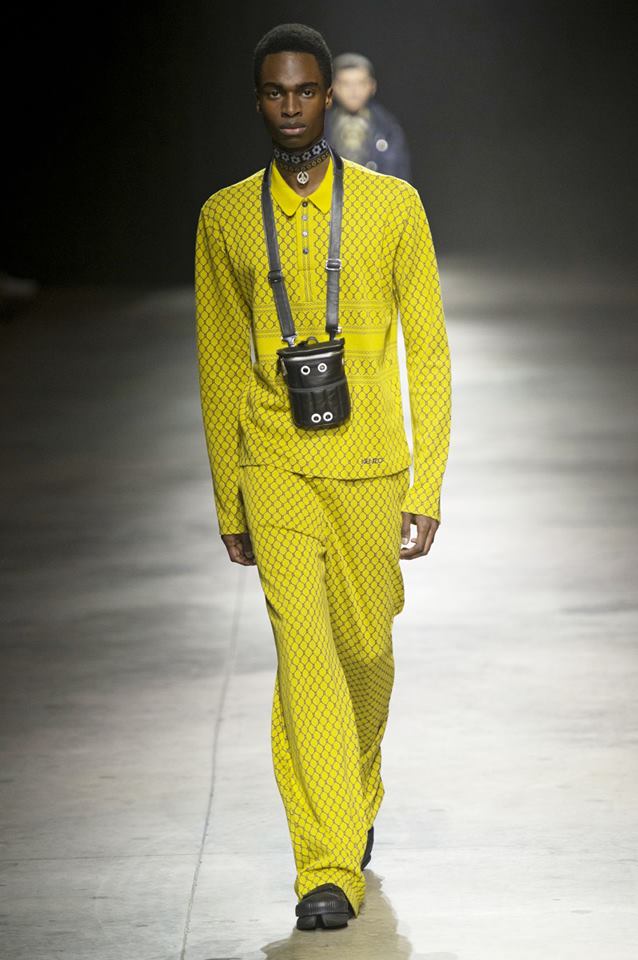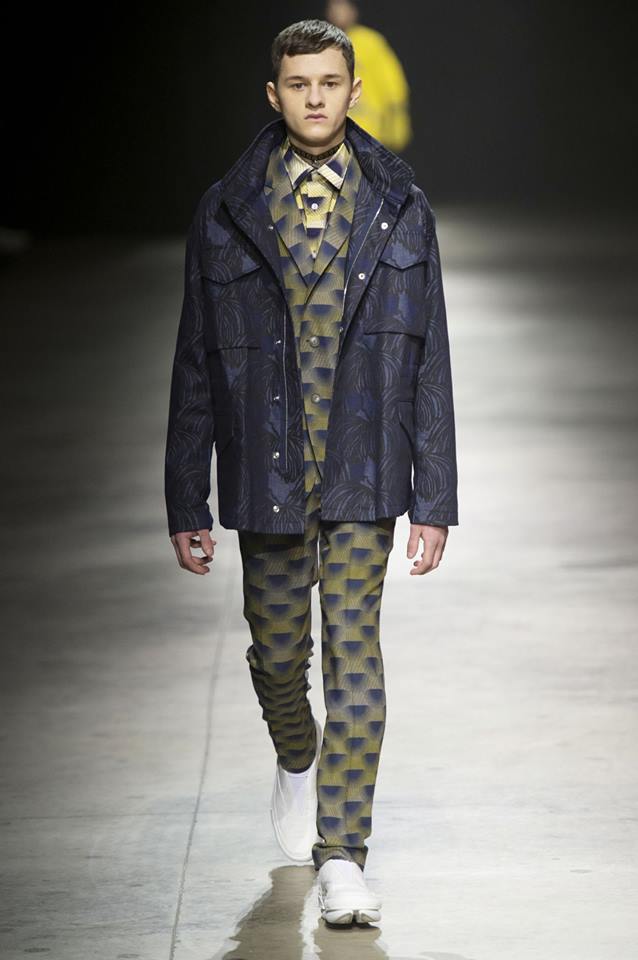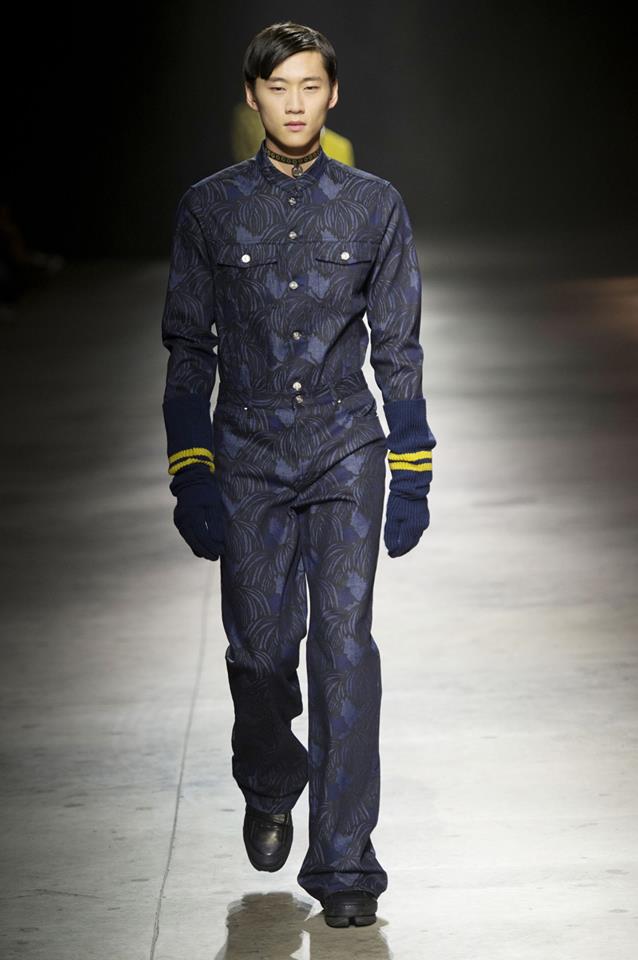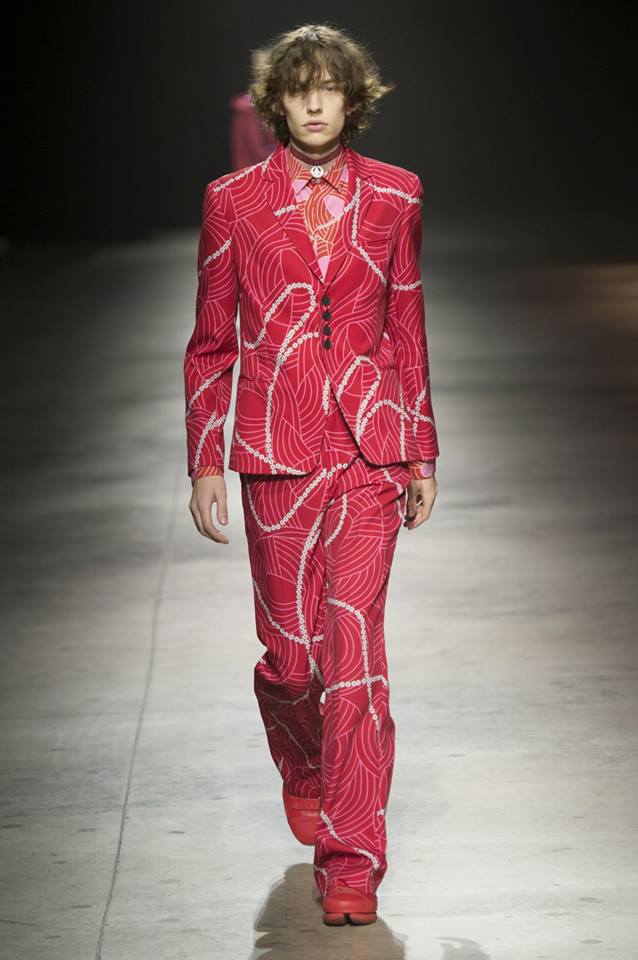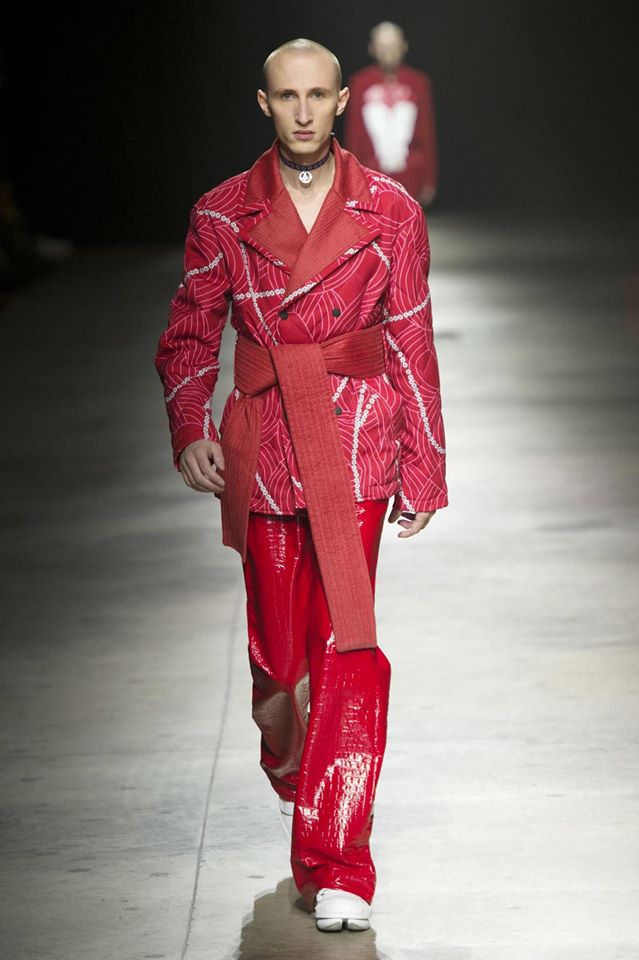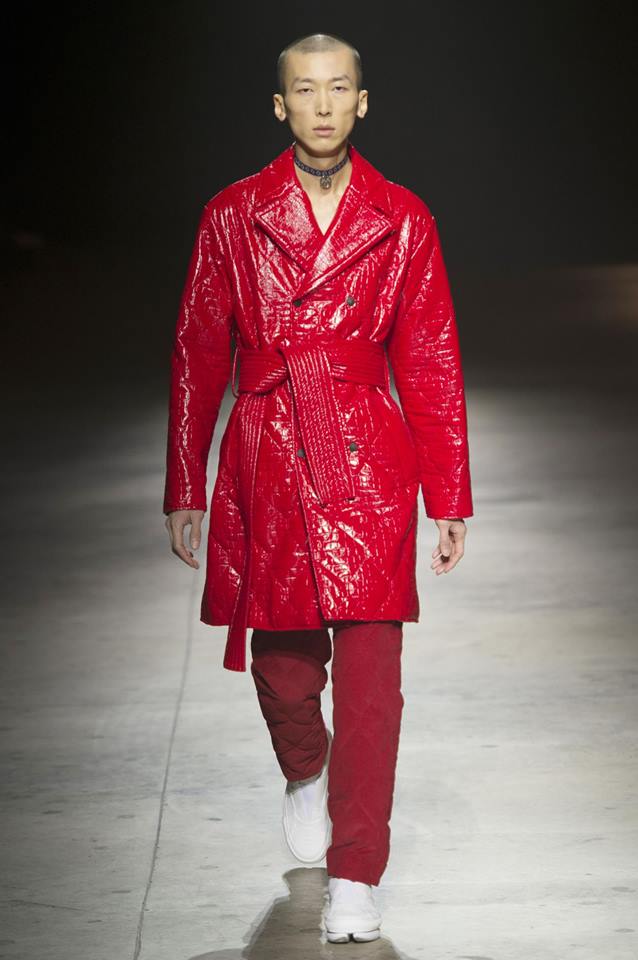 Photos: kenzo.com


Hits: 7521 | Leave a comment