Well-fitting suits and smiles by Tom Hiddleston
Thomas William Hiddleston is an English actor, born in Westminster, London, UK, in 1981. He is best known for his role as Loki in Thor (2011), The Avengers (2012), and Thor: The Dark World (2013).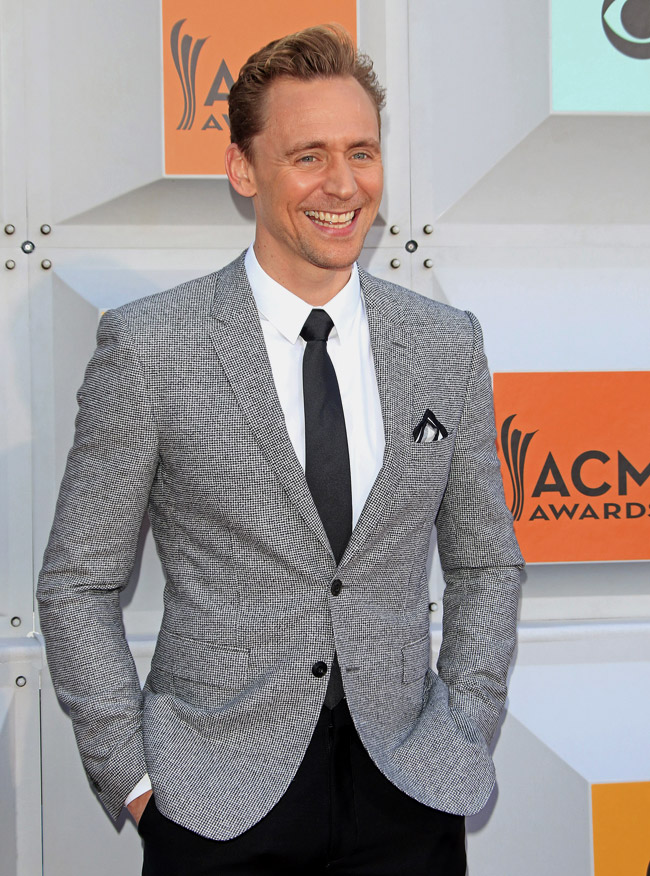 At the 51st annual Academy of Country Music Awards ceremony,
Las Vegas, Nevada, USA, April 2016

Tom was raised in Wimbledon and Oxford and studied at Pembroke College at the University of Cambridge and the Royal Academy of Dramatic Art.
You can watch him in the movies War Horse (2011), The Deep Blue Sea (2011) and Midnight in Paris (2011) - just to name a few. He also has leading roles in theater plays and has been a narrator for audio books and documentaries.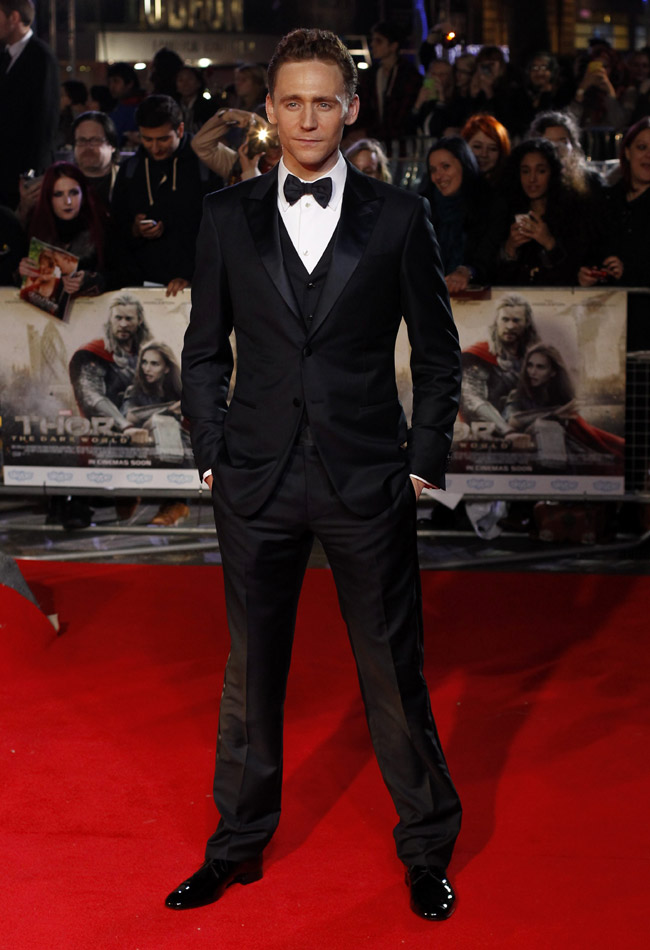 At the World Premiere of 'Thor - The Dark World', London, UK, October 2013

Among the awards, which Hiddleston has won are the 2011 Laurence Olivier Award for Best Newcomer in a Play for his role in Cymbeline, the MTV Movie Award for Best Fight and Best Villain in 2013 for his role in The Avengers, the 2014 Evening Standard Theatre Award for Best Actor for his role in the play Coriolanus.
In January 2014, the actor became a spokesperson for Jaguar Cars in their 'Good to be Bad' advertising campaign.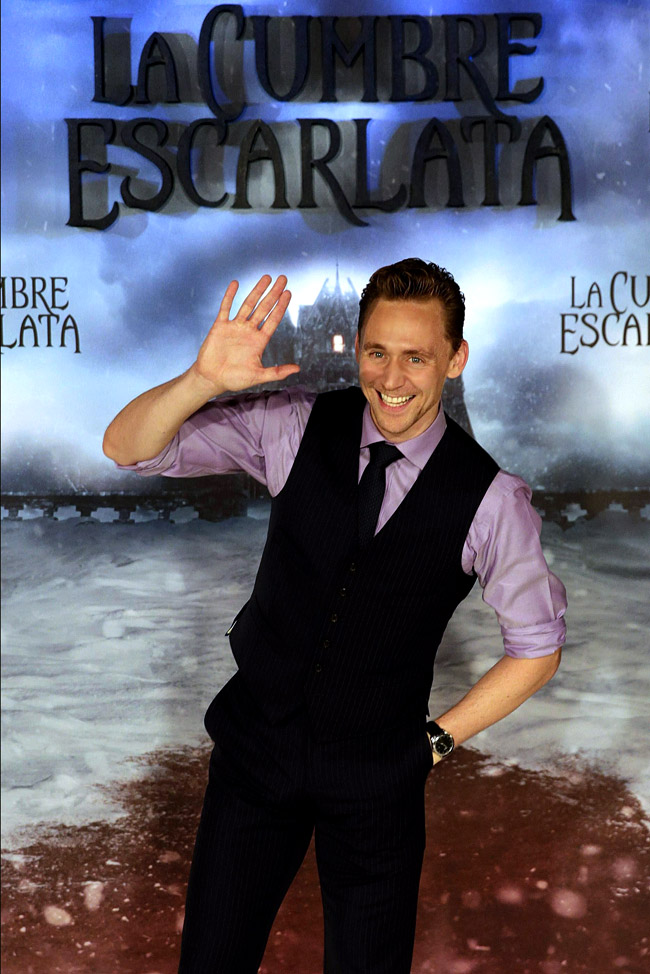 During a photocall for Crimson Peak in Barcelona, Spain, October 2015

Hiddleston was one of the celebrities to design and sign his own card for the UK-based charity Thomas Coram Foundation for Children. Tom is also a supporter of the humanitarian and developmental assistance fund group UNICEF. He describes himself as a feminist.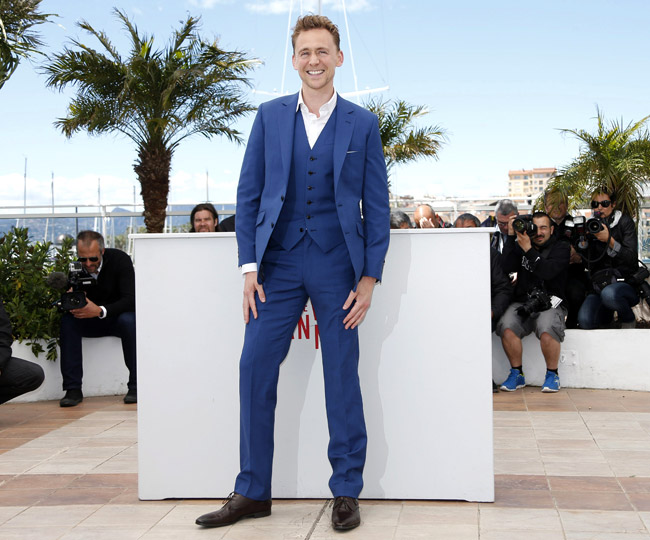 During the photocall for 'Only Lovers Left Alive' at the 66th annual Cannes Film Festival,
France, May 2013

On the Red carpet, Tom is always stylish and smiling - equipped with a perfectly fitted suit and a charming smile, which make him even cuter.

With his MTV Best Villain award in the press room at the 2013 MTV Movie Awards,
California, USA, April 2013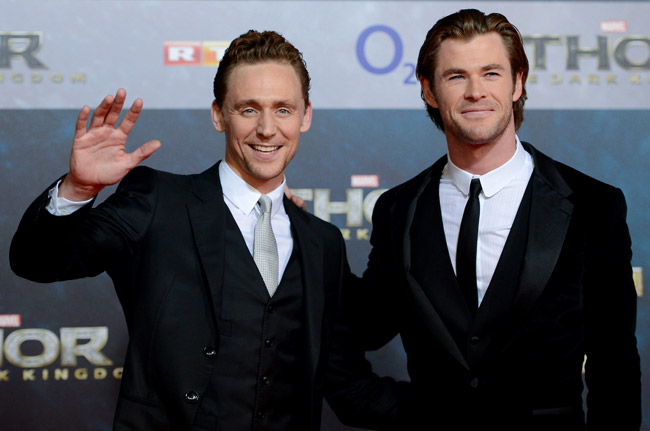 With Australian actor Chris Hemsworth at the premiere of 'Thor - The Dark Kingdom',
Berlin, Germany, October 2013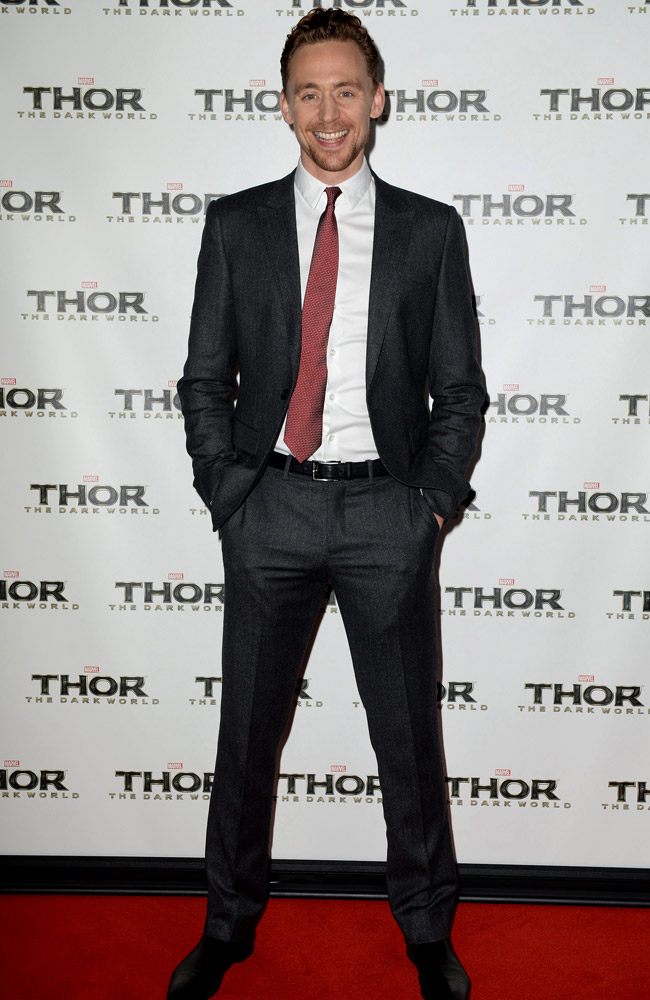 At a Marvel cinema showcase and Q&A, Sydney, Australia, October 2013

With Australian actress Mia Wasikowska during the photocall for the premiere of 'Crimson Peak',
Paris, France, September 2015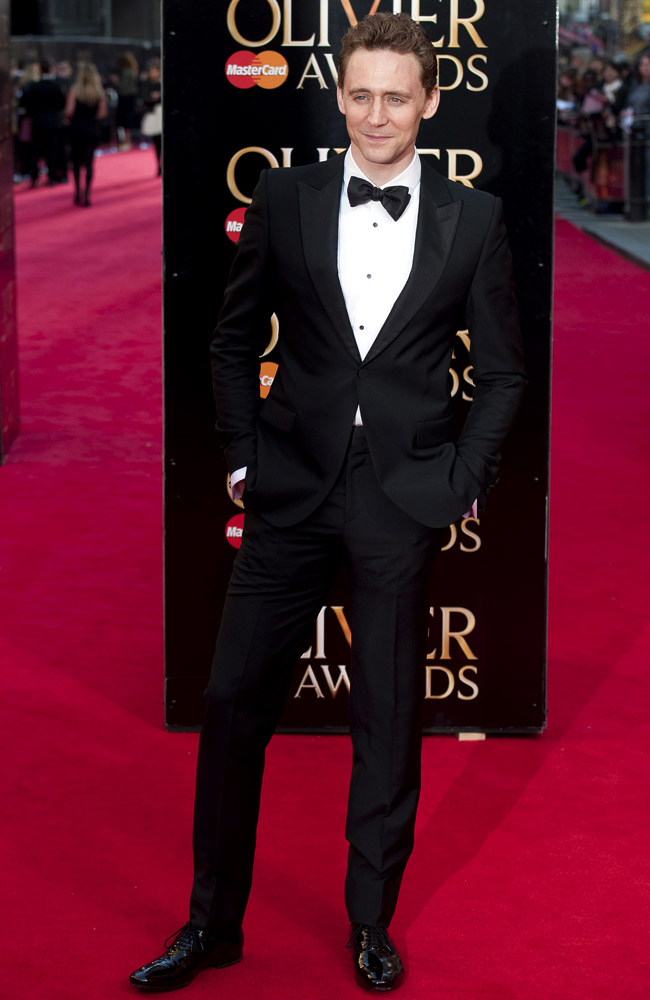 At the Oliver Awards, the Royal Opera House in London, UK, April 2014


If you like his style, vote for Tom Hiddleston in BGFN readers' voting for Most Stylish Men.


Photos: © EPA


Hits: 9848 | Leave a comment