Most Stylish Men 2016 nominees: Jamie Oliver
As you know, British chef Jamie Oliver is among the nominees for Most Stylish Men 2016 prize! And although his style is more casual and he is not very often seen in a suit (we know what a really well-fitting suit can do for a man), I am going to tell you why I think he deserves the honor.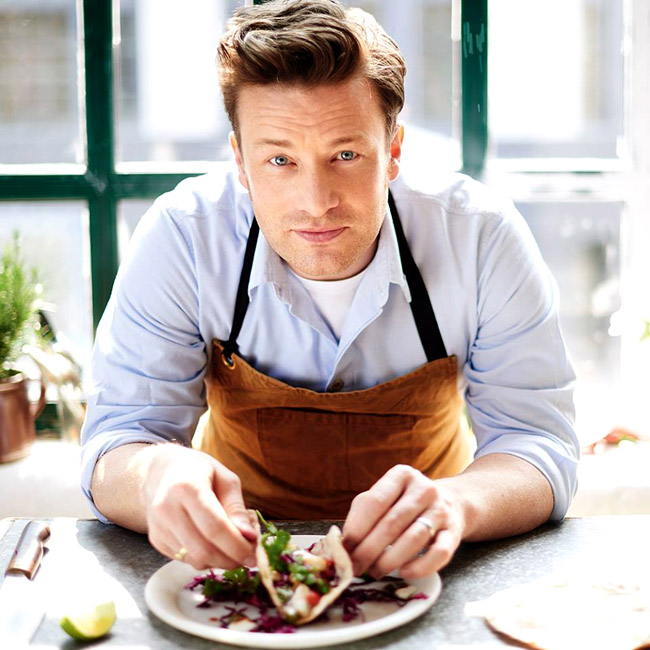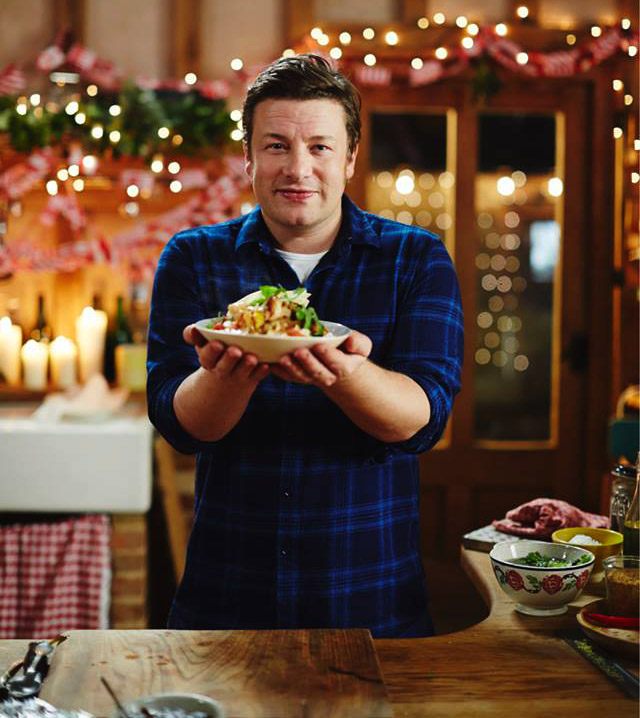 BGFN MSM readers' voting aims to note those men, who not only dress to impress, but who have high professional and/or personal achievements and are good examples for social responsible behavior.
That's why I think that Jamie's place is among the nominees. He is married since 2000 and together with his wife Juliette Norton he has FOUR children. I guess they are his inspiration to become so active on causes related to children's health (in 2005, Oliver initiated a campaign originally called Feed Me Better to move British schoolchildren towards eating healthy foods and cutting out junk food) and the prevention of obesity (he traveled to inspire everyday people to cook healthy meals and change the way Americans eat, addressing their dependence on fast food). We believe that these are extremely important issues and it depends on us to protect ourselves and the future generation from the sedentary lifestyle - the key risk factor for people's lives and health, which kills half million Europeans every year!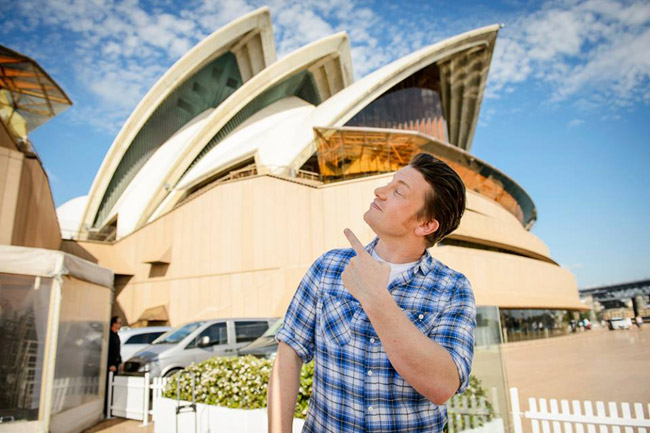 *In Sydney, Australia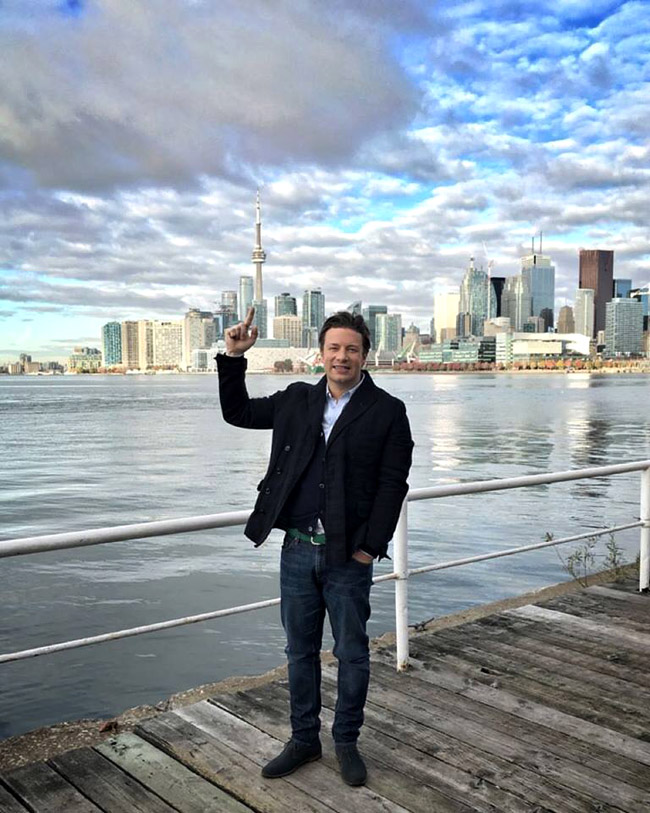 * In Toronto, Canada

I think that it is great, when celebrities use their fame to focus society's attention on vital topics like poverty, education, climate changes, injustice and inequality. Jamie supports The Global Goals for sustainable development (#3GoodHealth) - and I think each of us should. It's a 17-point plan to solve all the key problems of the planet during the next 15 years.

#theglobalgoals

Another of Jamie's social responsible initiatives is that his restaurant in Westland Place, London, continues to train young adults who have a disadvantaged background for careers in the restaurant business.
His unpretentiousness and charisma - in addition to everything I've already mentioned - make me think that Jamie Oliver deserves to be part of Most Stylish Men 2016 contest.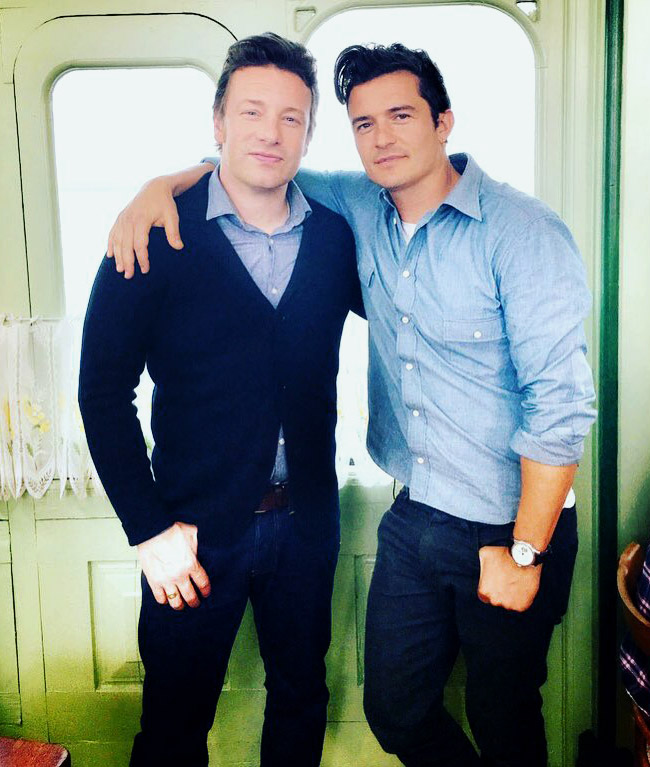 *With actor Orlando Bloom


If you like his style and achievements, support Jamie Oliver in BGFN readers' Most Stylish Men 2016 voting
and win a made-to-measure jacket for yourself or your beloved one.


Photos: instagram.com


Hits: 5345 | Leave a comment