Celebrities' style: Harry Styles from British boy band One Direction
Harry Edward Styles is an English singer and songwriter, born in Redditch, Worcestershire, England, in 1994. He is best known as a member of the boy band One Direction.

Harry Styles at the 2014 American Music Awards, Los Angeles, CA, USA, November 2014

Styles' star raised in 2010, when he took part in a British edition of the TV show 'The X Factor'. Initially he auditioned as a solo artist, but he was eliminated as an individual performer and brought back into the competition, along with four other boys, to form a group - later known as One Direction.
The boy band has a huge success - it's first single 'What Makes You Beautiful' debuted at number one on the UK Singles Chart, and has since sold over 5 million copies worldwide, making it among one the best-selling singles of all time. Bandmates Harry Styles, Niall Horan, Zayn Malik, Liam Payne and Louis Tomlinson has already released five commercially successful albums and won several awards, including two BRIT Awards and four MTV Video Music Awards.
Well, in my opinion, the boys should be extremely thankful to Nicole Scherzinger, who as a guest judge at 'The X Factor', offered to put these five together to form a boy band. All One Direction's fans should be her fans, too, I think :)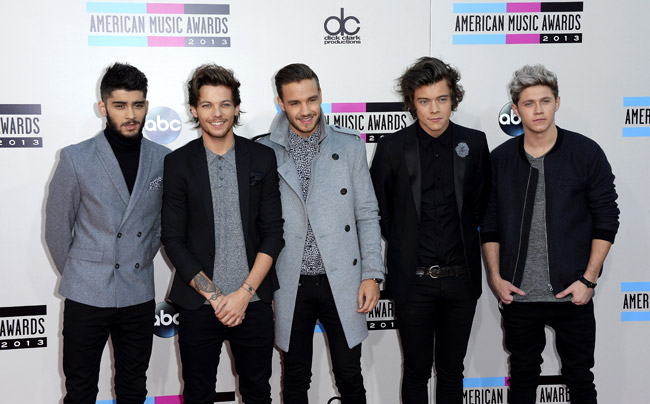 One Direction members (L-R) Zayn Malik, Louis Tomlinson, Liam Payne, Harry Styles and Niall Horan
arrive at the 41st annual American Music Awards, LA, CA, USA, November 2013

In addition to singing, Harry has also appeared in television and movies, including the Nickelodeon series iCarly and the concert film One Direction: This Is Us.
The boys look pretty cool at all Red carpet events and their style has developed during the years. Bandmates' outfits always match each other charmingly - and they are NO head-to-toe black, which we encourage as a trend! Harry usually prefers combinations of slim-fit trousers and a suit jacket - often accessorized interestingly.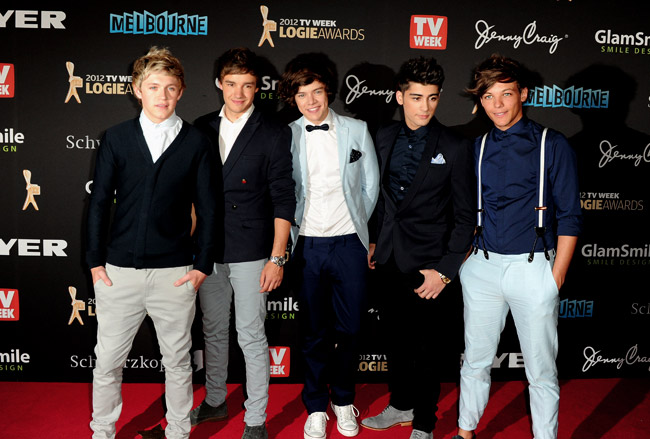 (L-R) Niall Horan, Liam Payne, Harry Styles, Zayn Malik and Louis Tomlinson attend the 54th Annual Logie Awards,
Melbourne, Australia, April 2012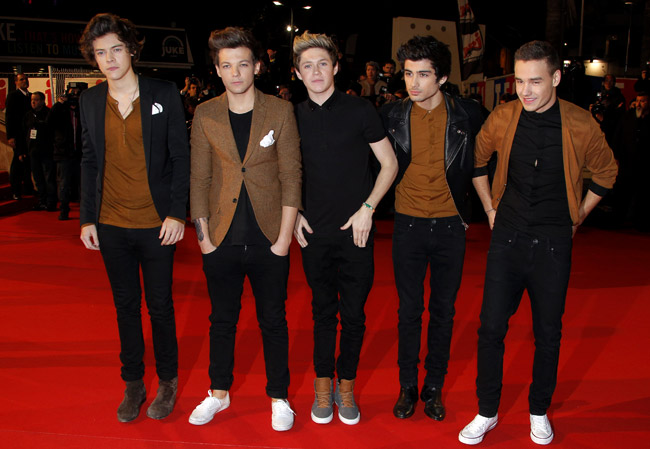 (L-R) Harry Styles, Louis Tomlinson, Niall Horan, Zayn Malik and Liam Payne at NRJ Music Awards,
Cannes, France, January 2013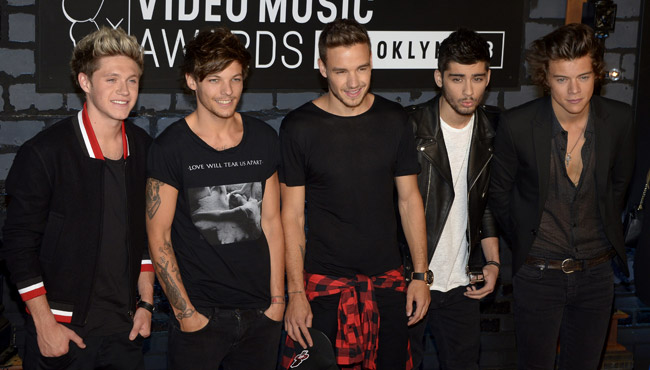 (L-R) Niall Horan, Louis Tomlinson, Liam Payne, Zayn Malik and Harry Styles,
New York, USA, August 2013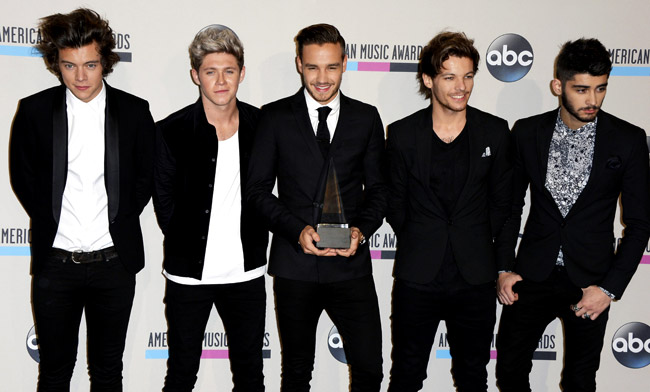 (L-R) Harry Styles, Niall Horan, Liam Payne, Louis Tomlinson and Zayn Malik at American Music Awards,
Los Angeles, CA, USA, November 2013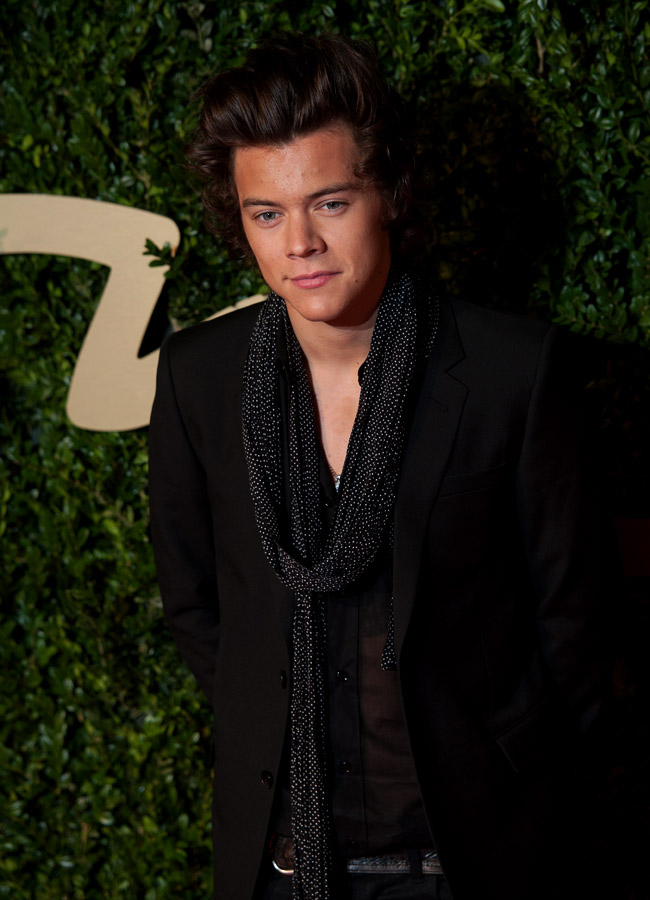 Harry Styles arrives at the annual British Fashion Awards, London, UK, December 2013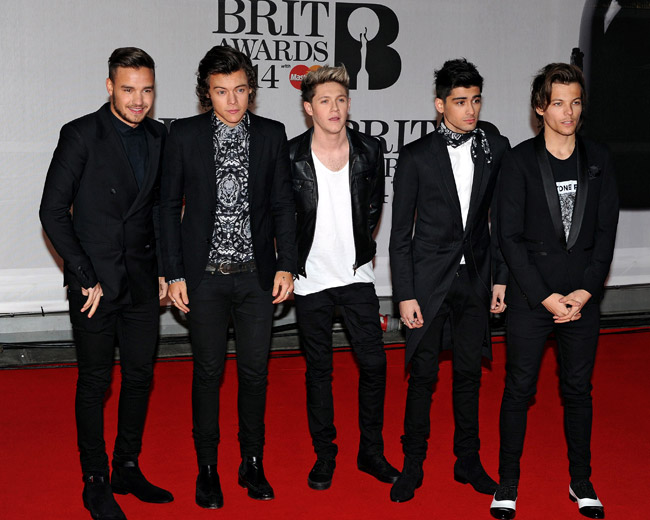 (L-R) Liam Payne, Harry Styles, Niall Horan, Zayn Malik and Louis Tomlinson arrive at the Brit Awards 2013,
London, UK, February 2014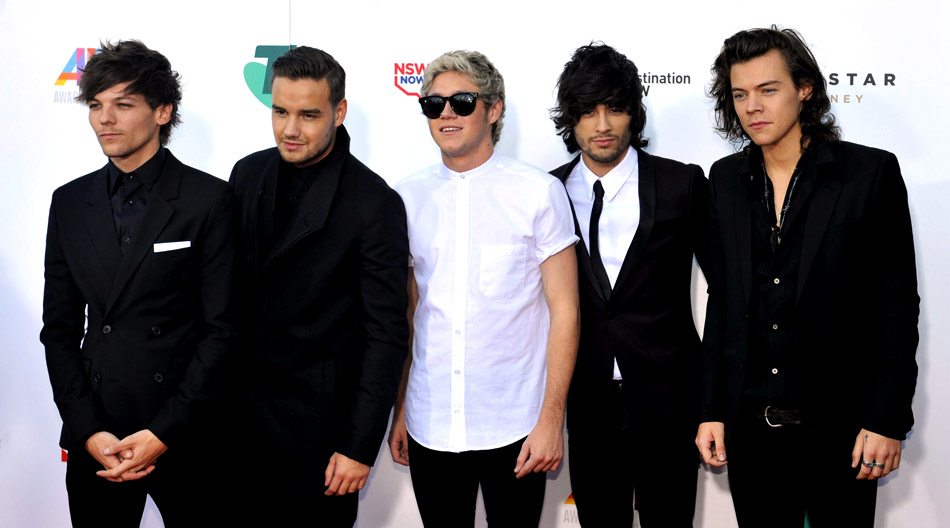 (L-R) Louis Tomlinson, Liam Payne, Niall Horan, Zayn Malik and Harry Styles arrive at the 28th annual
ARIA Awards, Sydney, Australia, November 2014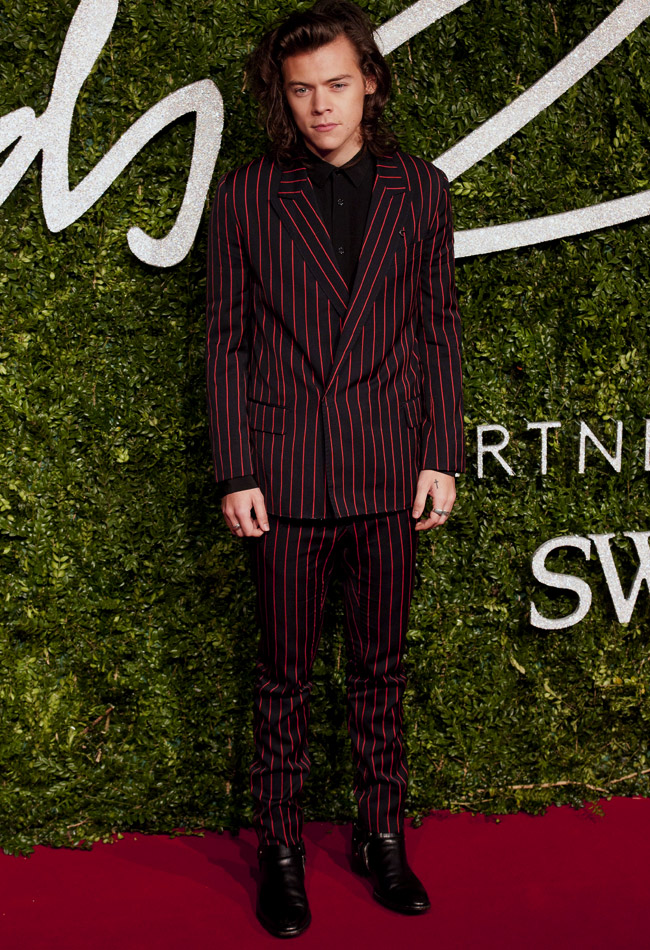 Harry Styles arrives at the annual British Fashion Awards ceremony, London, UK, December 2014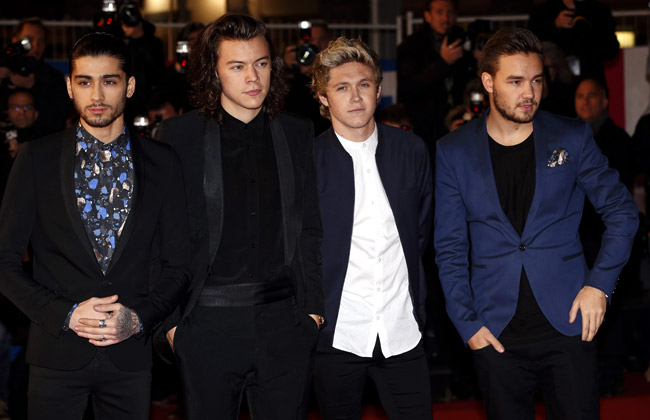 (L-R) Zayn Malik, Harry Styles, Niall Horan and Louis Tomlinson arrive for the 16th NRJ Music Awards
at the Palais des Festivals in Cannes, France, December 2014


Photos: © EPA


Hits: 7353 | Leave a comment