Approaching the market from every angle - Milano Unica New York II Edition
New York, January 24-26, 2016

Milano Unica - the Italian Textile Tradeshow which takes place twice a year in Milan and presents the finest Italian and European fabrics - gave rise to a special appointment with Italian textiles and accessories in New York.
MU New York features prestigious materials for men's and women's collections; avant-garde materials for the 'fashion' market; traditional and novelty shirting fabrics; denim; accessories.
A total of 61 firms will participate in the upcoming edition, starting January 24, 2016.

The American fashion community will encounter Italian manufacturing excellence at the Jacob Javits Center in Manhattan, along the banks of the Hudson, in one of the most important fashion districts in the world.
Fabrics on exhibit will include ranges of materials covering various types of production, taste and quality for fair visitors. Intensive research, an appreciation of beauty, focus on sustainability and eco-friendly procedures are the main assets of super-luxurious noble materials reinterpreted in techno versions, high-performance fabrics, captivating artisan embroidery and exclusive print proposals.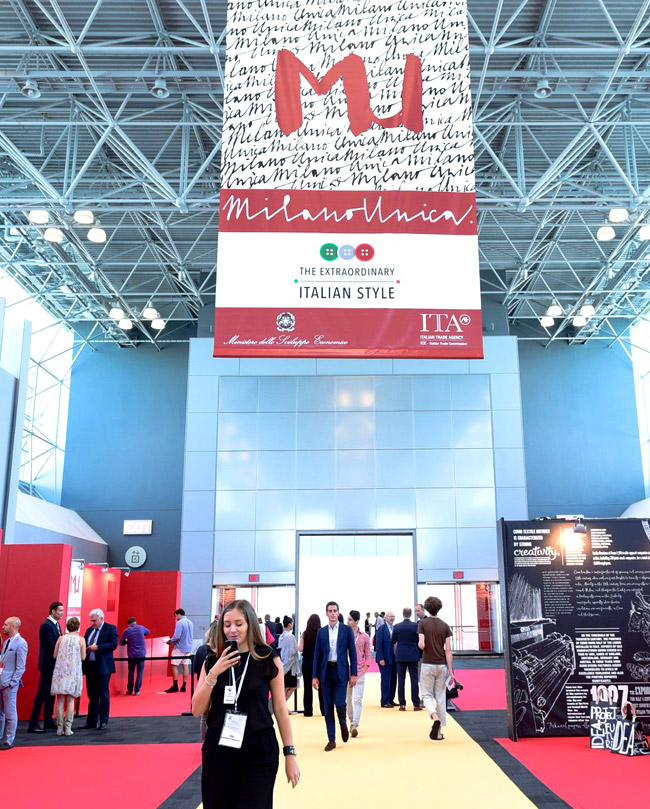 'Following the successful fair start-up that attracted the most renowned New York fashion brands, we are now focusing on top-end American brands from other geographic areas: California, Texas, Massachusetts/ Around sixty Italian exhibitors will present S/S 2017 collections at this edition, while maintaining the original format of entrance by invitation. The reduced number of exhibitors is due only to the different season. The main objective of the Tradeshow is to approach this market from every angle, aiming not only at traditional clients like big retailers or designers, but also new types of clients that show great potential in North America', explains Ercole Botto Poala, newly elected president of Milano Unica.

The New York edition will be enhanced by two novelties, the Trend Area and Synthesis Area.

The first, protagonist of an important part of the Fair experience, will present season trends according to conceptual and architectural planning elaborated by art director Stefano Fadda and his international team for the presentation held in Milan. These trends have guided the collections of participating exhibitors and will be useful to better understand and manage professional choices.


Photos:
Italian Trade Commission Market and Milano Unica @ Milano Unica New York I edition, July 2015,
© Patrick McMullan


Hits: 3148 | Leave a comment