Pitti People: Vladimir Ștefan Popa
During this year's edition of the trade show Pitti Uomo, you could meet all kinds of interesting personas - stylish, different, elegant, dressed to impress.
One of them was Vladimir Ștefan Popa - he is an author & the Creative Director of the men's fashion blog The Essence of Style.
Vladimir and Alexandru Croitoriu co-founded their blog, dedicated to their biggest passion - People.
'It may seems pretty simple. 'Yeah, some guys who like clothes have decided to start a blog on it'. But that's not all. Indeed, we are passionate about clothes, accessories, matching details, etc. (things we will talk extensively within our articles), but our biggest passion are people. Because of this, The Essence of Style is a project that will put a particular emphasis on involving you, the readers, and all the characters from the real or virtual world, through their stories, will bring added value that we all need', says the duo's statement.
Vladimir is a personal image consultant and in his spare time - a sales trainer.
During the previous three days of Pitti Uomo 89, Vladimir was really eye-catching and his outfits did made the statement. 'I feel good being a gentleman' (today is the fourth and last day of the event and I am sure he keeps the direction).

Take a look:

Day 1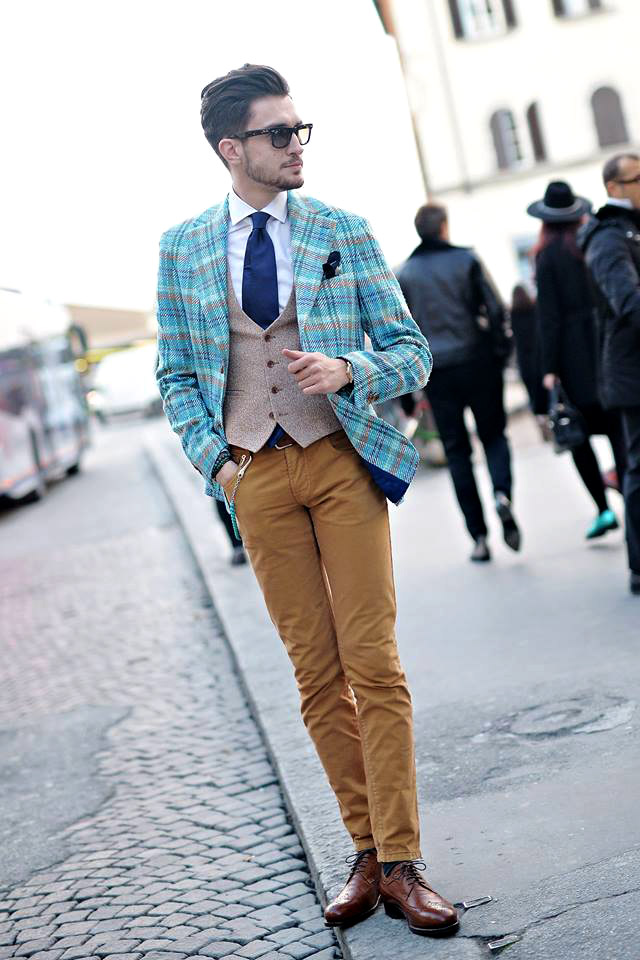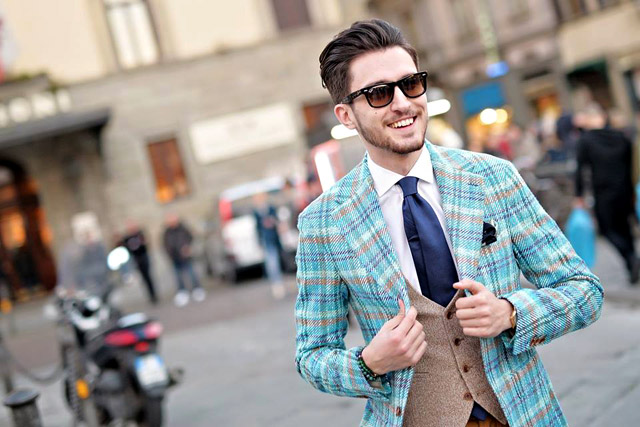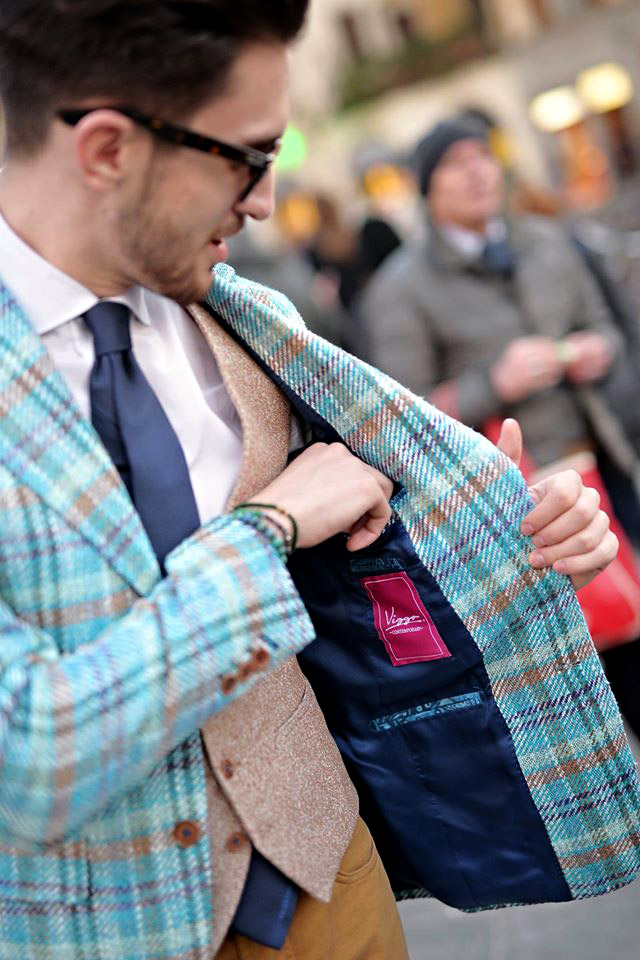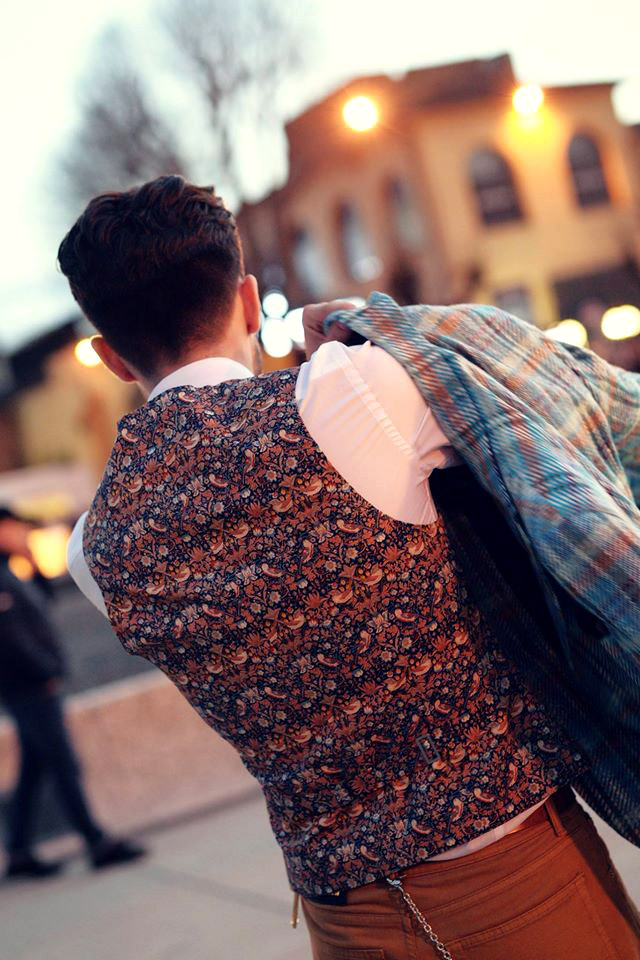 Day 2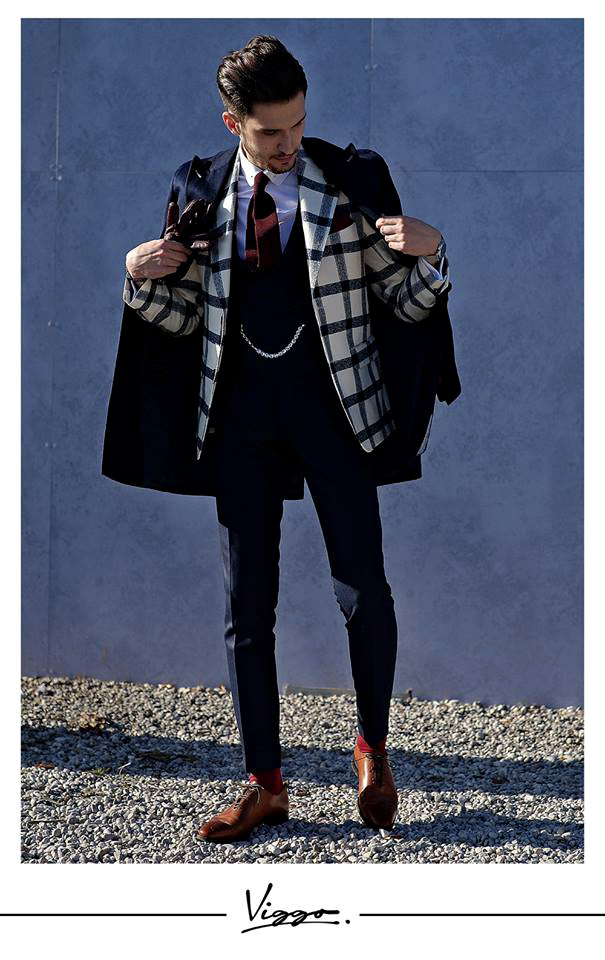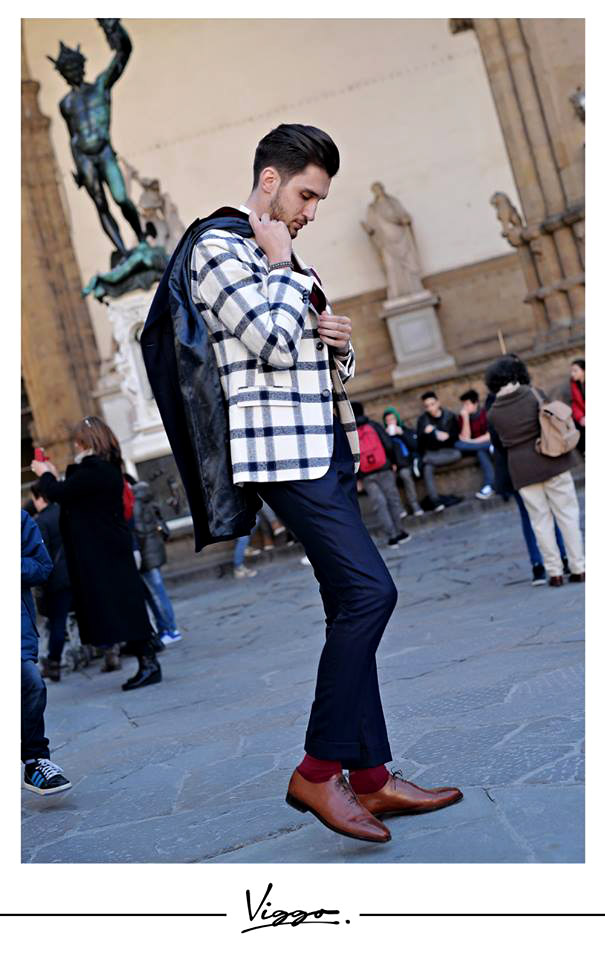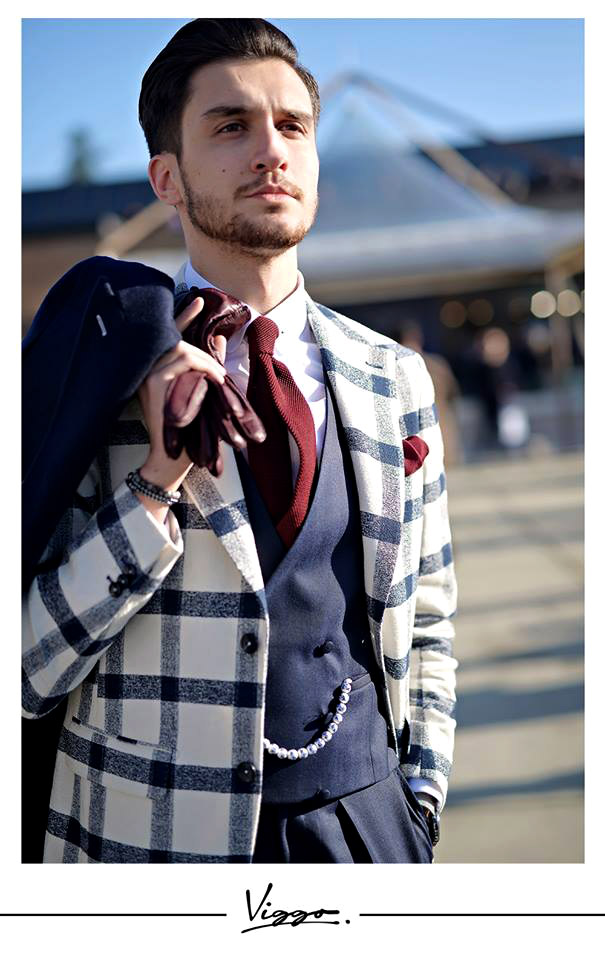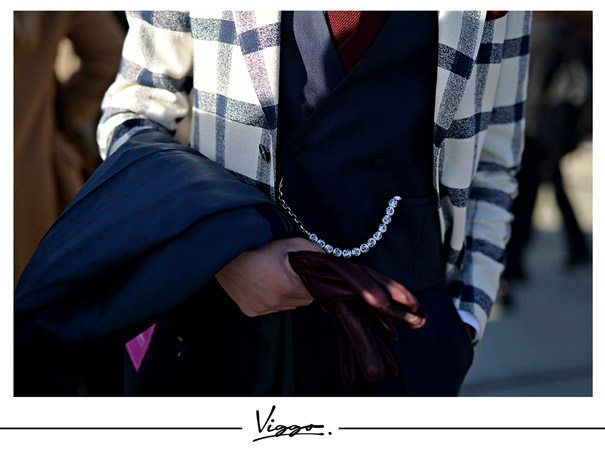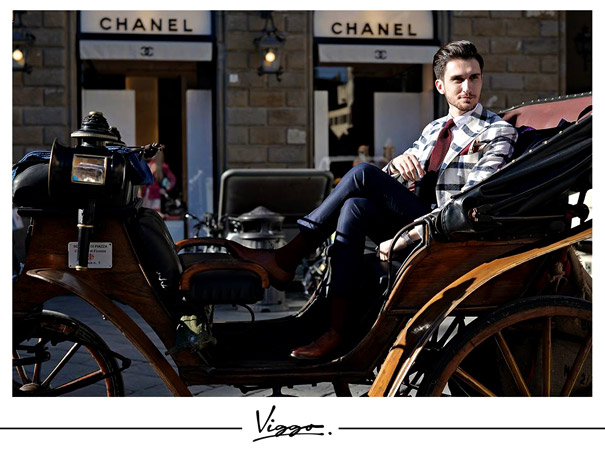 Day 3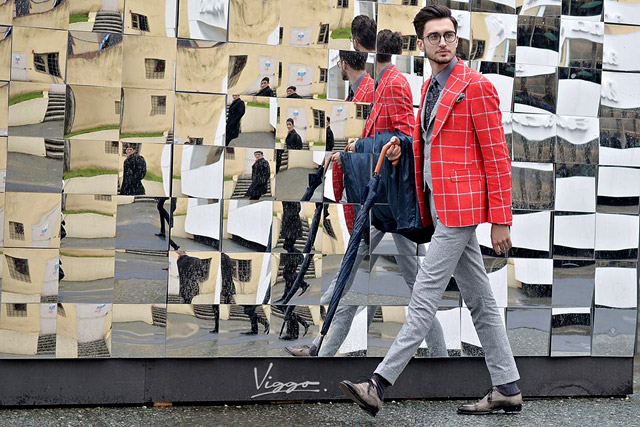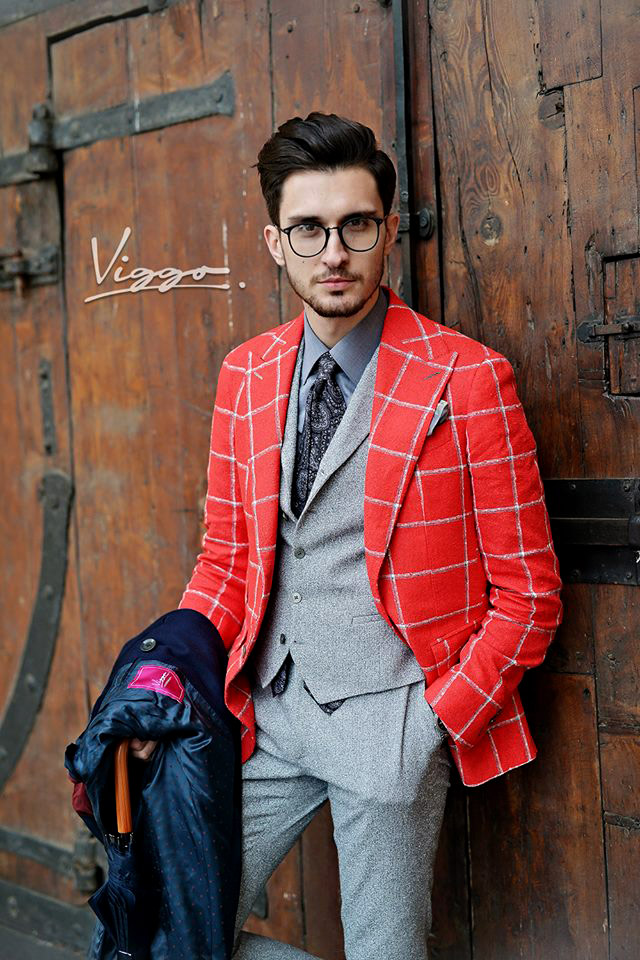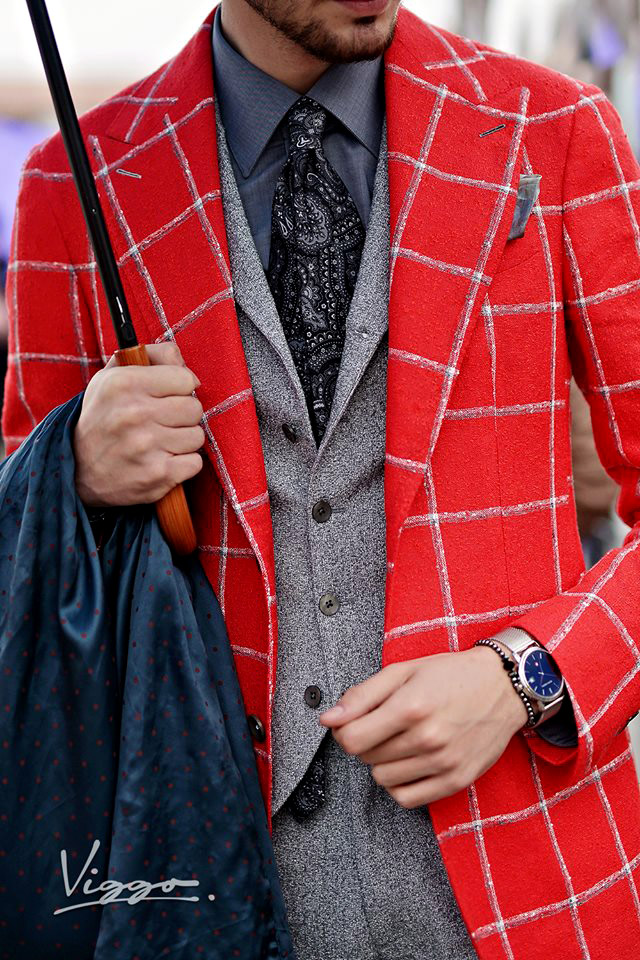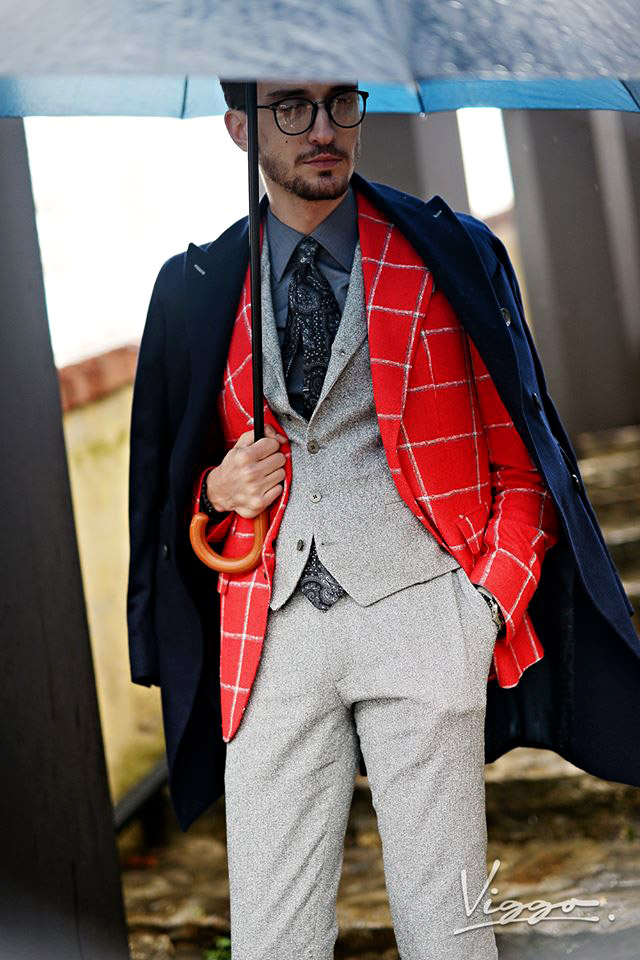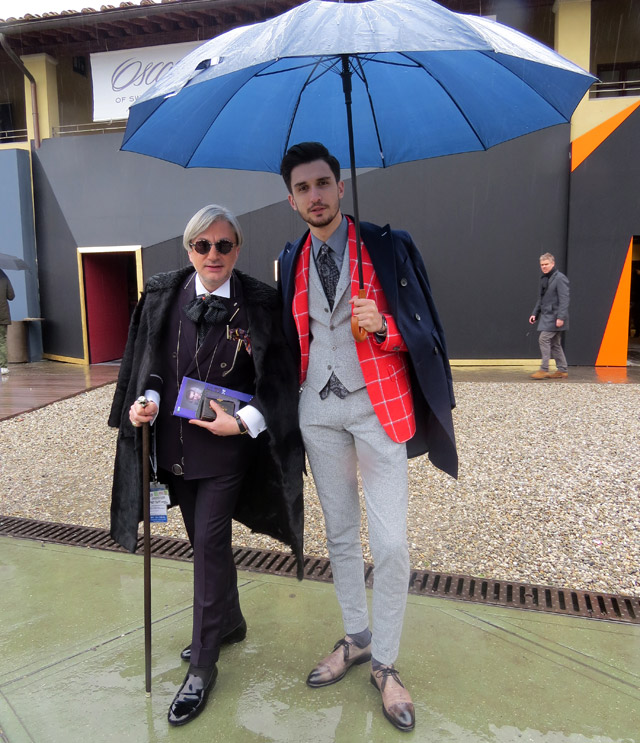 The two most stylish men at PittiUomo - Dandy, dressed in a suit by Richmart and Vladimir Ștefan Popa in an outfit by Viggo

All of Vladimir's outfits are made by Viggo - a Romanian menswear brand, which he promotes. You can find more information about their collections at www.viggo-tailoring.com or on facebook.


I admit the outfit from Day 2 is my personal favorite :) Which one is yours?


Photos:
1-13. Vladimir Ștefan Popa wearing Viggo made-to-measure outfits
© Viggo Tailoring
14. BGFN's correspondent Dandy and Vladimir Ștefan Popa @ Pitti Uomo 89, day 3
© Be Global Fashion Network


Hits: 6955 | Leave a comment