Dutch fashion: Jonathan Christopher
Next men's fashion designer from The Netherlands, who we are going to introduce you, is Jonathan Christopher.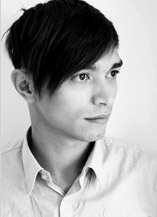 Jonathan accomplished a seven month internship with Dutch menswear designer Francisco van Benthum, while studying at Willem de Kooning Academy, where he graduated in 2009.
Christopher continued his education at ArtEZ Fashion Masters in Arnhem and his graduate collection, he was chosen by Marc Jacobs to be one of the five finalists for the fashion talent award 'Designer for Tomorrow' by Peek en Cloppenburg in 2012.
The designer was also a nominee for a couple of different fashion awards and won some of them, including The Henri Winkelman Award for Young creative entrepreneur in 2013 and the First Global Denim Awards in 2014.
His clients are Dutch celebrities like comedian Jandino Asporaat and singer-DJ Emika.
Next to his own brand 'Jonathan Christopher Homme', the designer also freelances for other brands, including Karl (Karl Lagerfeld).
Jonathan Christopher Homme 'experiments with the juxtapositions in life - masculine and feminine, light and dark, soft and harsh'. In brand's collections there are no clear lines between masculine and feminine - 'the garments lie between the stereotypes of what is and what is not appropriate for each sex to wear'.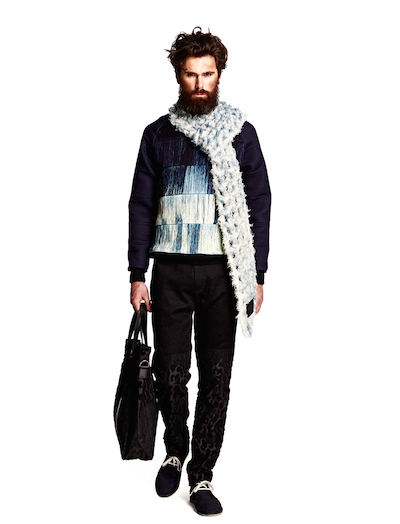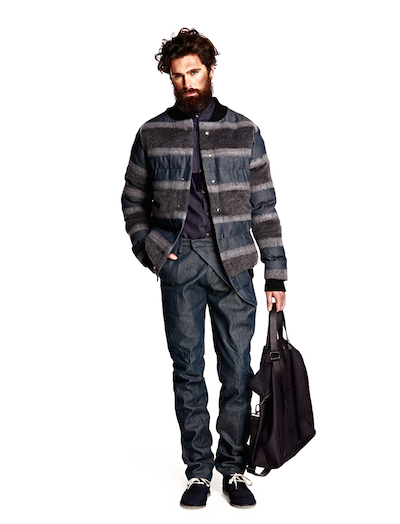 Photos:
1. Dutch menswear designer Jonathan Christopher
2-4. Designs from Jonathan's denim collection 'Nomadum', which won the First Global Denim Awards in 2014
www.jonathanchristopher.nl


Hits: 4416 | Leave a comment