Dutch fashion: Bas Kosters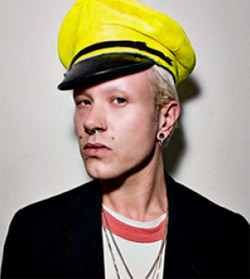 Today, we continue our journey into the world of Dutch fashion. The next fashion designer, who we are going to present you is Bas Kosters - an independent designer and artist from Amsterdam, The Netherlands - and his Studio, established in 2005.
Bas Kosters presents 2 ready-to-wear collection every year, starting with the Spring-Summer 2011 season.
Each of them is very colorful and eye-catching and includes items for both men and women. The designer is also an art director of every fashion show of his label.

'The main activity of the studio is storytelling with fashion as a language. My goal is to create a body of work, a future history. Each new collection or other expression is an addition to the book about the world of Bas Kosters. All proprietary image elements, techniques, figures, stories and models are interconnected, allowing my work to grow organically, becoming layered and multidisciplinary in its totality', says the designer about his work and vision.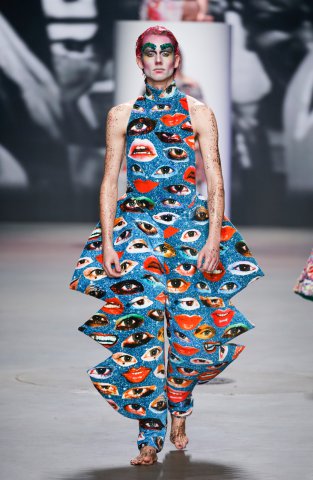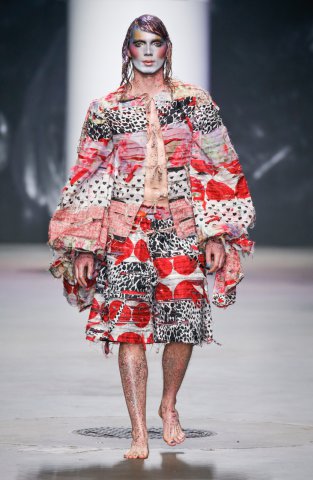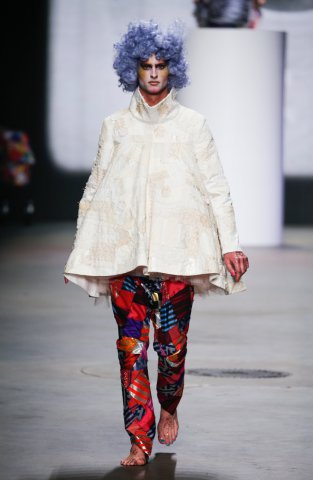 Bas also works on external projects - including graphic design, illustrations, magazine production, doll making, jewelry design, product design development, different installations and performances, etc. - in collaborations with partners like Bugaboo, Zeeman and Heineken.


Photos:
1. Bas Kosters
2-4. A model present a creation from Fall-Winter 2015/2016 collection by Bas Kosters during the Amsterdam Fashion Week, January 2015; © Peter Stigter
www.baskosters.com


Hits: 5640 | Leave a comment