Charlie Hunnam - The Story behind The Star
Well, we all know that British actor Charlie Hunnam looks more than well - he is young, talented and has a charming smile. But maybe we don't know enough about his way to the Big Screen and what made him who he is now.
Let's take a look:
Charles Matthew Hunnam was born on April 10, 1980 in Newcastle upon Tyne, England, where he grew up. His father was a gangster and scrap metal merchant and his mother - a business owner. They both split up when Charlie was 2-year-old. When he was 12, his mother remarried and they moved to Melmerby, Cumbria, where he got expelled from secondary school and did his exams from home. Later, he graduated from Cumbria College of Art and Design with a degree in Theory and history of film, Performing arts. The actor has one older brother and two younger half-brothers (on his mother's side).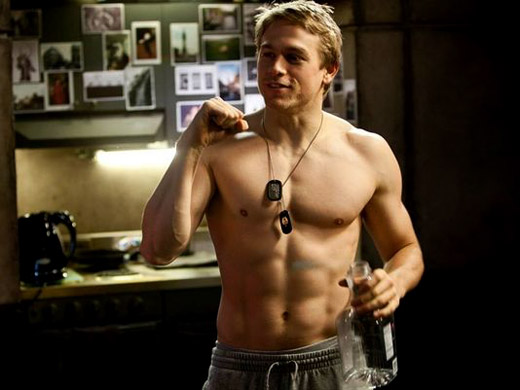 Photo: Charlie Hunnam as Raleigh Becket in 'Pacific Rim'; © Warner Bros.


And the breakthrough started, when Charlie was 17 and drunk on Christmas Eve and trying to buy a present for his brother in a shoe shop. A production manager for the Newcastle-based children's show 'Byker Grove' liked him and Charlie was cast in his first role as Jason in three episodes of the series, followed by his first major role (when he was 18) as 15-year-old schoolboy Nathan Maloney in Channel 4 drama 'Queer as Folk'.
And the rest is a history - one after another Charlie received roles in Whatever Happened to Harold Smith? (1999), WB series Young Americans (2000), Fox series Undeclared (2001), Abandon (2002), Nicholas Nickleby (2002), Cold Mountain (2003), Green Street (2005), Children of Men (2006), The Ledge by Matthew Chapman (2011), 3,2,1... Frankie Go Boom and Deadfall (2012), Pacific Rim (2013).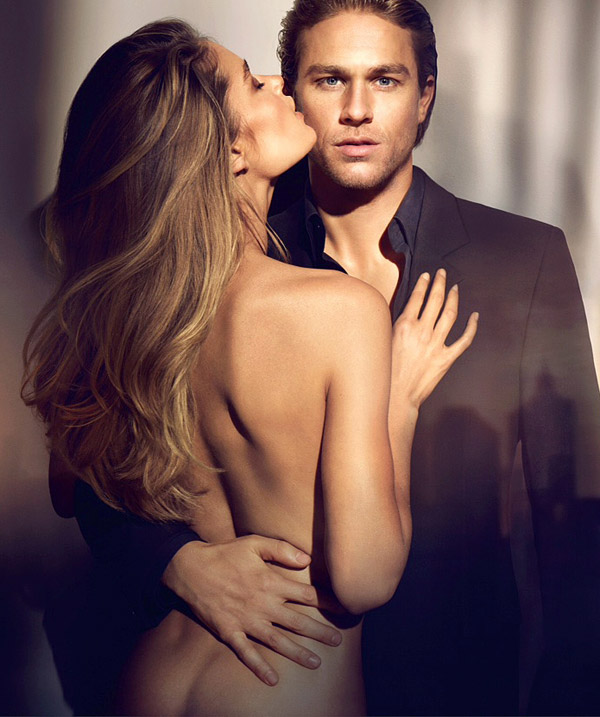 Photo: © Mert Alas + Marcus Piggott for Calvin Klein
His most remarkable character until now - which earned him nominations for best leading actor - is the one of Jackson 'Jax' Teller in Sons of Anarchy (2008-2014).
He was invited for the leading role of Christian Grey in movie Fifty shades of Grey, but he couldn't take it because of the Son's of Anarchy series schedule.
We are expecting on the big screen Charlie's latest characters in upcoming Knights of the Roundtable: King Arthur (July 2016), The Lost City of Z (2016), A Prayer Before Dawn and The Mountain Between Us.

The star is also preferred as a face (and body) for magazines' covers (for example Man of the World, Entertainment Weekly, V Man, Men's Health, and so on) and advertising campaigns (for example of Calvin Klein Reveal fragrance alongside naked Doutzen Kroes).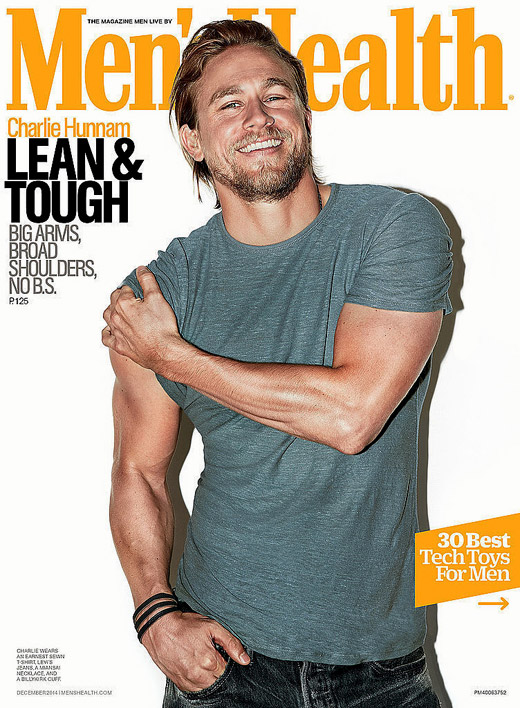 Photo: © Ture Lillegraven for Men's Health

Photo: © John Balsom for Man of the World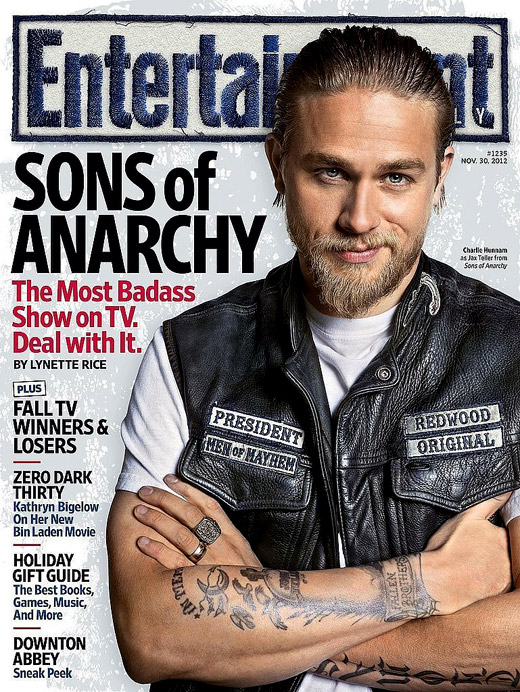 Photo: © Michael Muller for Entertainment Weekly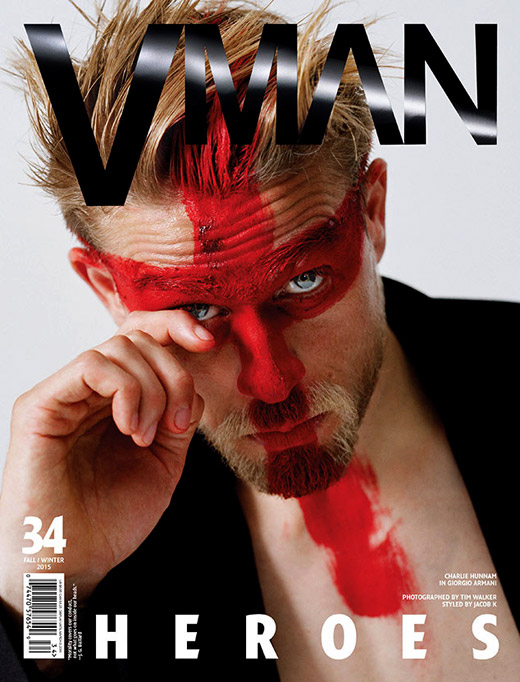 Photo: © Tim Walker for VMAN

Charlie Hunnam loves motorcycles and rides a Harley. 'You smell the scents of the city, the garbage, the flowers, and bread baking. I feel more engaged in the world on a bike. That's the romantic side of it', he said about his passion.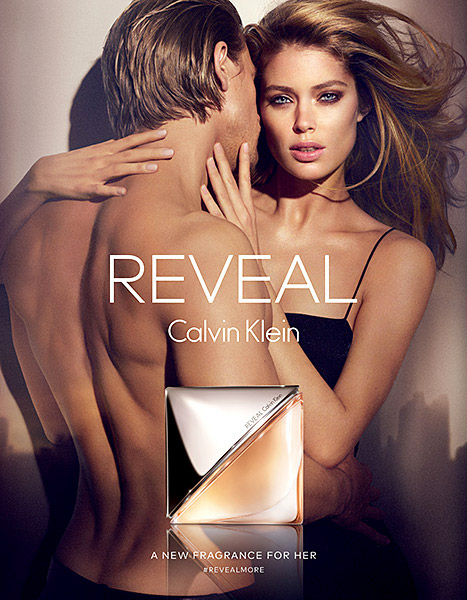 Photo: © Mert Alas + Marcus Piggott for Calvin Klein

What about his personal life? Well, he met actress Katharine Towne in 1999 (they both auditioned for roles on Dawson's Creek) and, after dating for only four weeks, they married in Las Vegas. The couple divorced in 2002.
Since 2007, he's been dating jewelry designer Morgana McNelis, who made a ring especially for him in 2012, inscribed with the words 'I love you endlessly'. Two year ago the couple bought a ranch outside of Hollywood, where they've got '30 chickens and a couple of donkeys, a couple of ducks and a big, organic garden' - a sexy and environment-friendly man - isn't this super cool?
They both look really harmonious couple and we wish them happiness!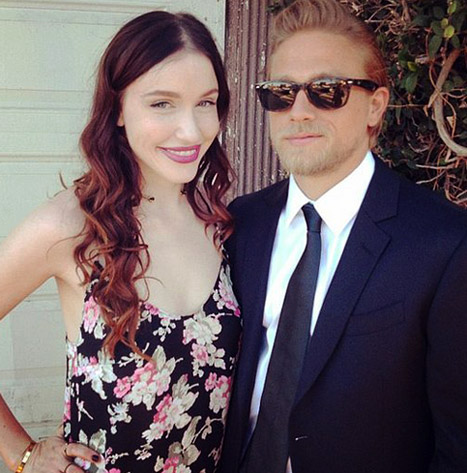 Photo: Charlie Hunnam and girlfriend Morgana McNelis; Instagram


Hits: 17481 | Leave a comment