Sexiest Man Alive Charlie Hunnam looks amazing on the cover of VMAN
As BGFN previously reported, Charlie Hunnam is 2015 Sexiest Man Alive and it's not a secret that he is one of our favorite actors for his charisma and stage presence.
Charlie become very popular with his role as Jackson 'Jax' Teller in crime drama TV series 'Sons of anarchy' and we are looking forward to watching him as King Arthur in Guy Ritchie's 'Knights of the Roundtable', airing July 22, 2016.
But now he is showing his hot side with a shirtless photo session for the Autumn/Winter 2015 edition of VMAN magazine.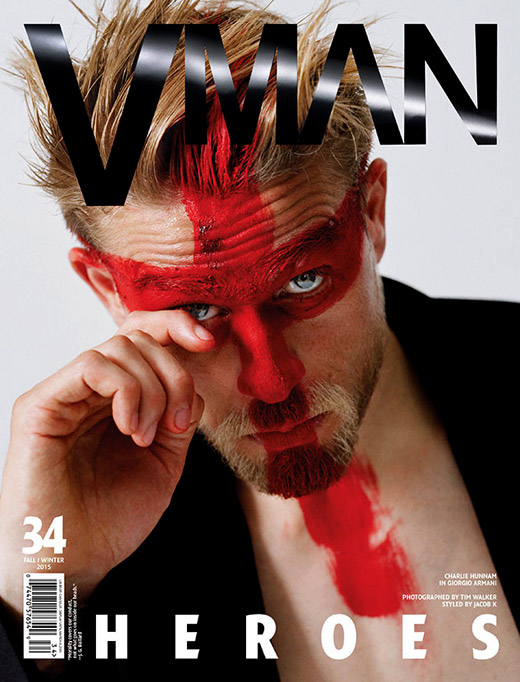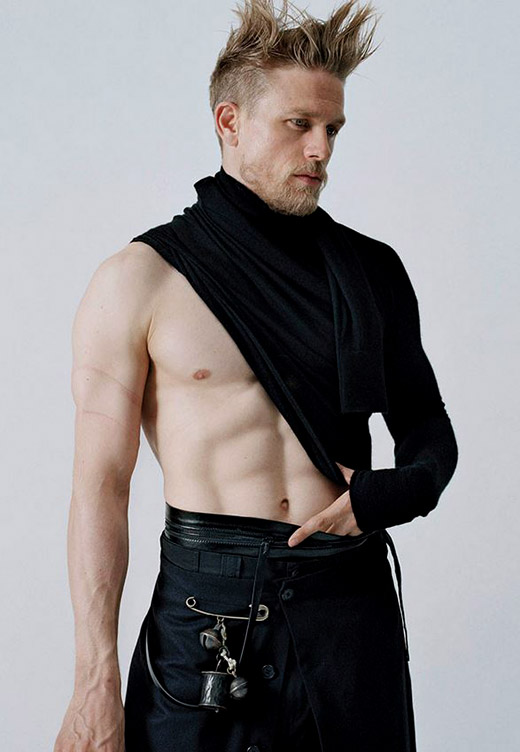 In an interview for the mag, Hunnam shares what made him decline the offer to play the leading role in 'Fifty Shades of Grey' and it wasn't because of the sex scenes.
'Oh it was the worst professional experience of my life. It was the most emotionally destructive and difficult thing that I've ever had to deal with professionally. It was heartbreaking', Hunnam said.
The truth is that the actor was finishing up 'Sons of Anarchy' and promised director Guillermo del Toro that he'll take part in his next movie 'Crimson Peak'.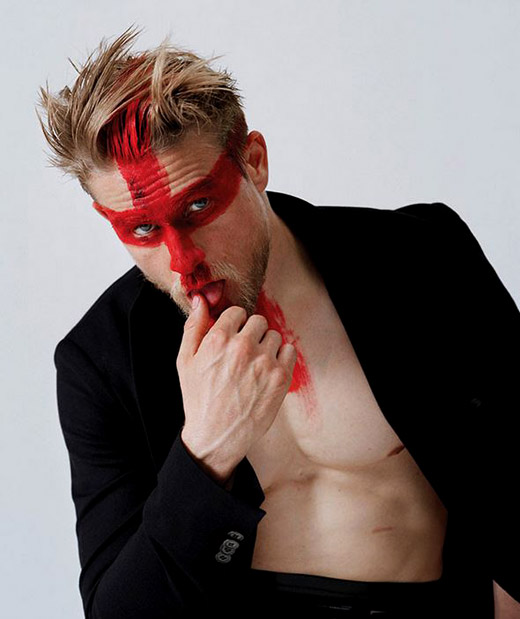 'I'd given Guillermo my word, over a year before, that I was going to do this film. People were saying, 'Are you crazy? Guillermo still has got four months to recast, it's the fourth lead, you can go and do this. I said, 'I can't. He's my friend, I've done a film with him, I gave him my word.' I really, really pride myself on being a professional and a man of keeping my word. It means a lot to me, truly', Charlie confessed.
'I was going to finish Sons, shoot the whole sequence where Tara was brutally murdered, fly to Vancouver the next day, have ten days of rehearsal, and then start shooting. Then I was going to have three days after that and I'd have to start shooting Crimson Peak and then I'd have two days to travel and go back into Season 7 of Sons', he continued.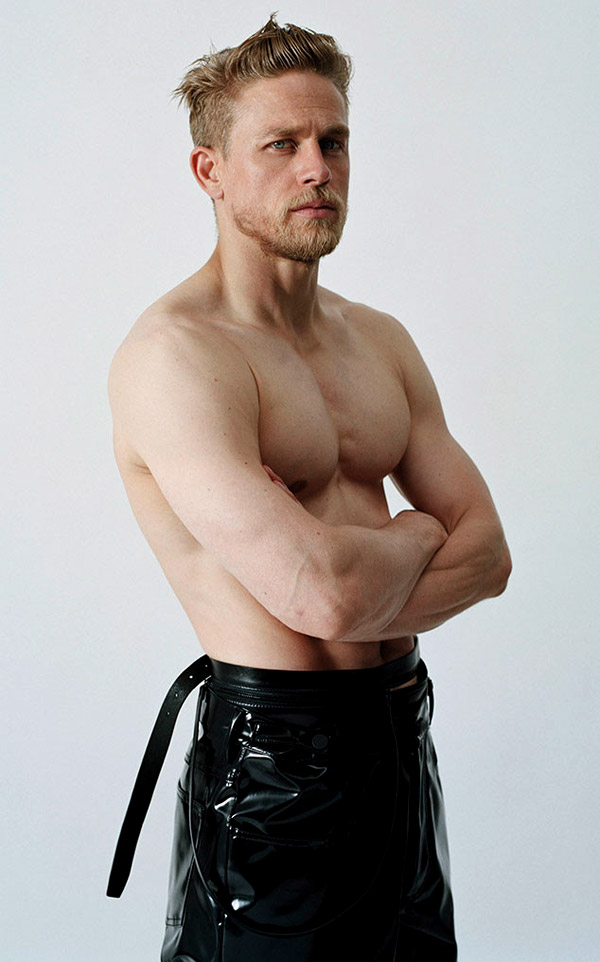 'Fifty shades of Gray' director, Sam Taylor-Johnson, was also upset about Charlie's decision. 'I called her and we both cried our eyes out on the phone for 20 minutes. I needed to tell her that this was not going to work', shared the actor.


Photos: © Tim Walker for VMAN Fall-Winter 2015 edition  


Hits: 17353 | Leave a comment