Première Vision Accessories: 10 new products for Autumn-Winter 2016/2017
The international accessories and components show for fashion and design
Première Vision Accessories presents latest updates for the
Autumn-Winter 2016/2017 season: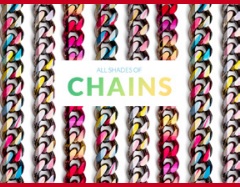 Made 4 Fashion (Italy): This season, the chain specialist M4F is exploring new printing techniques and can now offer a range of multicoloured products. A precision process that allows one or more colours to be printed all-over or in a gradation of shades to meet client demands. The result is a multitude of possibilities for bringing a touch of fantasy to bags, belts or clothing.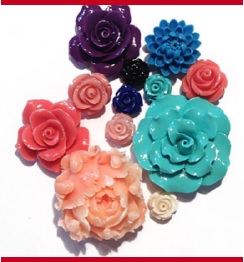 Pacha (France): On the stand of the French company Pacha, discover a wide selection of jewellery components made from resin. The company uses a procedure and a material that allows it to meet all client requests. A master model is produced using a type of modelling clay. Once the client has approved the design, it is moulded, duplicated and then polished. The solution-dyed colour is produced from pigments that can generate most Pantone colours. The resin is made from a number of carefully measured solvents to ensure that once it has hardened, it is both strong and supple and preserves as much detail as possible. The resin allows an infiite variety of shapes and volumes to be produced with numerous possibilities in terms of textures and colours, and is often lighter than natural materials, which is greatly appreciated in the fashion jewellery sector.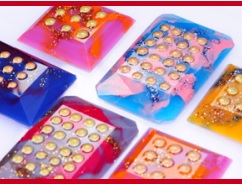 Petralux (Italy): For this season, Petralux is offering a new range of colours and shapes inspired by natural stones, with the addition of a touch of fashion to achieve elegant and sophisticated effects in a glittering Rock spirit. Bolts of light, fieworks and flmes are recreated in contrasting shades, while the shapes and volumes evoke geometry and architecture, bold combinations for unusual stones.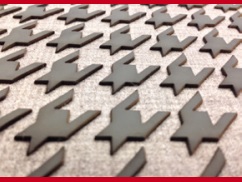 New and Best (Italy): Among the many innovations presented on the New & Best stand, we particularly noted this interpretation of the well-known 'herringbone' design. Here the technique used is that of micro-injection directly onto the fabric. Creating the relief using a rubber material brings a touch of modernity to a rather classic pattern, giving it an unexpected three-dimensional effec.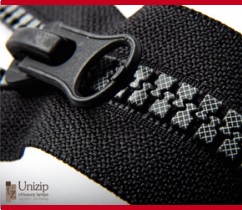 Unizip (Italy): Unizip produces zips in injected plastic with printed teeth, an innovation in comparison with classic injected teeth. They can be produced in 3-6 and 8 knit and in a wide range of colours. It is possible to produce a rubber fiish on the sliders and personalise the puller. The patterns are designed to resist both dry cleaning and washing in water. In addition to the existing fashion prints, customised designs can be developed. This innovation brings a new dimension to the zip.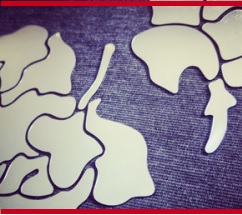 Close to Clothes (France): At each edition, the Close to Clothes design studio presents its latest innovations in the fild of branding and transfers, such as the mirror transfer which remains supple and is washable. Playing with effects of light and shade, reflctive fiishes and patent shine, this transfer brings a contemporary and fun touch to clothing.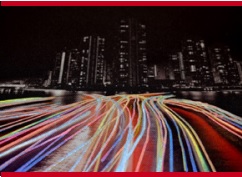 3T - Transfers Technologies for Textile (Lithuania): The Lithuanian transfer specialists, 3T, are creating a buzz with their new 'Multicolour reflx' transfer. This is a heat transfer with luminescent effects which, depending on how it is used and the design that is chosen, can give a futuristic, high-tech look to a garment, or can be used for sportswear or work wear as a reflctive transfer for safety purposes. A very interesting product not only for its design, but also for its many applications.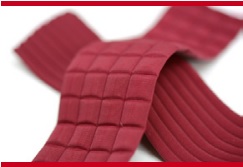 Satab (France): This season, the French company Satab is presenting a new development that is almost a fiished product in its own right. It is a padded, quilted strap which is the natural continuation of SATAB's efforts to offer its clients more than just a straight, flt ribbon. Clients can order it in the colour and width of their choice. A very original ribbon with its 3D effect, and highly adaptable, it is sure to fid a role in designer creations.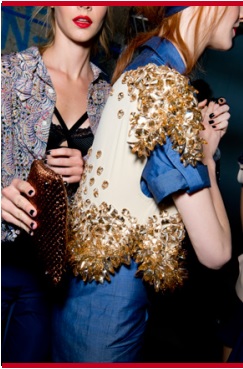 Swarovski (Austria): In this year of notable landmarks for Swarovski, they celebrate not just the 120th anniversary of the founding of the company itself, but also the 20th anniversary of the inauguration of Swarovski Kristallwelten (Swarovski Crystal Worlds), with the grand re-opening on April 30, 2015.
Now in 2015, after a major expansion, Swarovski Crystal Worlds is entering a new era of wonder: the fie Chambers of Wonder have been completely redesigned, more than doubling the existing size of the site, while the gardens have been remodelled.
For this project, a team of experts has worked alongside a host of internationally renowned creative talents.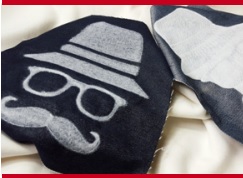 SEAB (Italy): SEAB, in cooperation with an international embroidery group, is presenting its new felting technique for the very fist time at PREMIÈRE VISION. This procedure is a unique combination of artisanal competencies and machine embroidery skills. Until now, this technique was only available to artisan craftsmen. Two fabrics combine to become just one, with the fires of the lower fabric stretching as far as the fires of the upper fabric. The result is an extraordinary blend that produces astonishing patterns thanks to the entwining of the fires. This felting can also be combined with other specialist stitches such as the crew cut, chenille, chain-stitch and many others.


For more information: premierevision.com


Hits: 6353 | Leave a comment