Menswear: J.W.Anderson Spring-Summer 2016 collection
Northern Irish designer Jonathan Anderson presented his label's collection for the hot season of the next year in June 2015 during the London Collections: Men. He said he wanted to show something 'laid-back, Zen-like', reminding an 'imaginary world that a child might create for himself' - and we think he did it.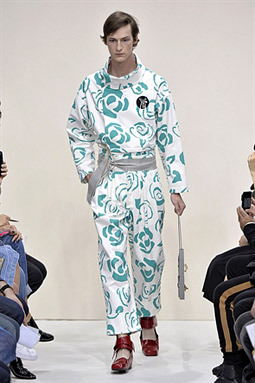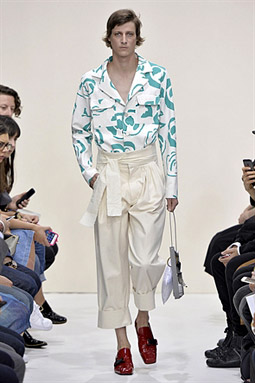 J.W.Anderson Spring-Summer 2016 fun and unordinary collection offers: heavyweight denim, sheer tops, structured knits, roomy Judo trousers, fitted leather jackets, multi-pleated pants, ponchos, sports shirts, Avant-garde style, crossword puzzles, keys, tools and toolboxes, floral prints, cryptic codes, a mixture of nude, indigo and creamy hues in combination with teal, orange, red, and yellow, brooches, bags made from metal frames, buckled patent shoes.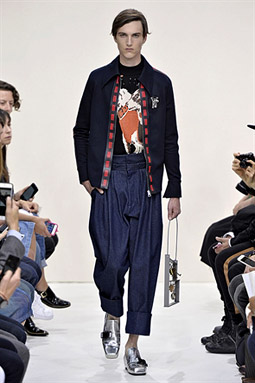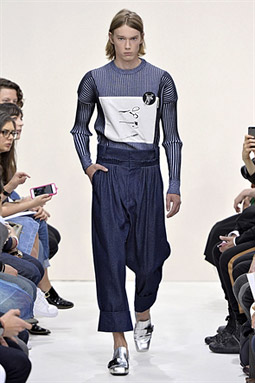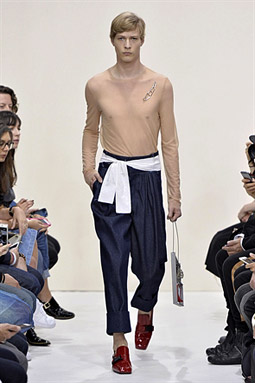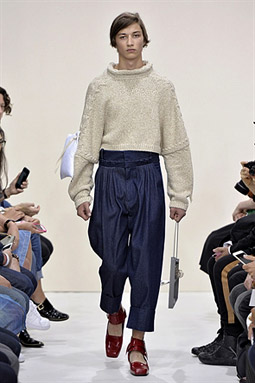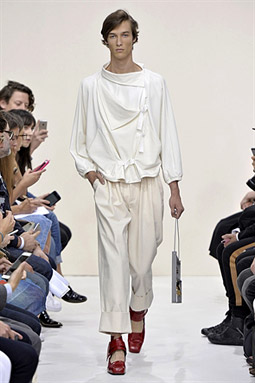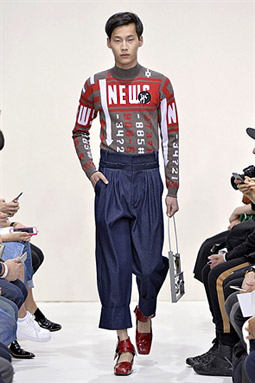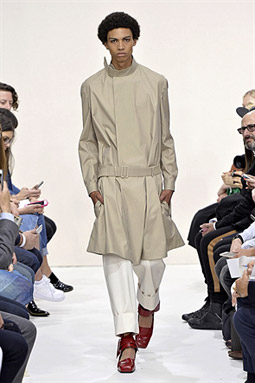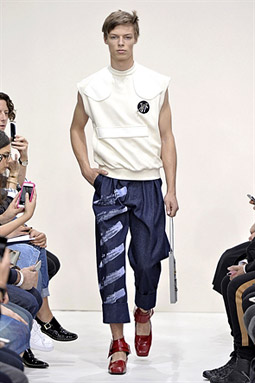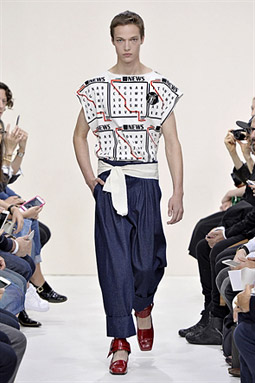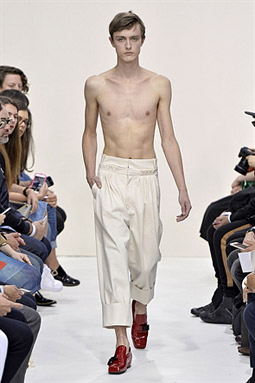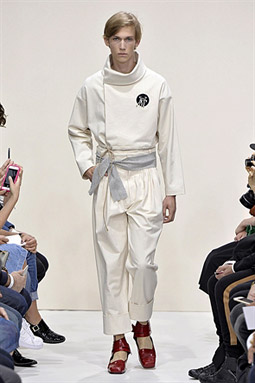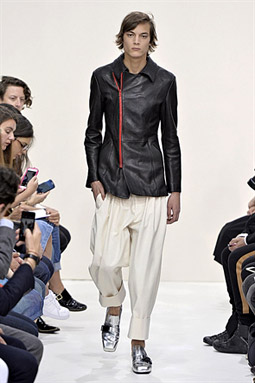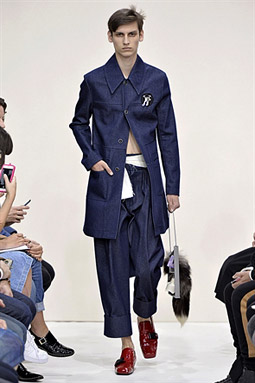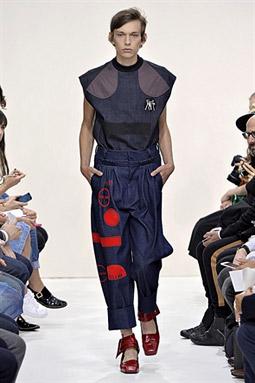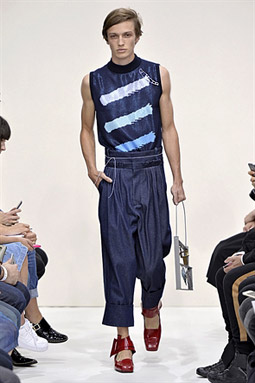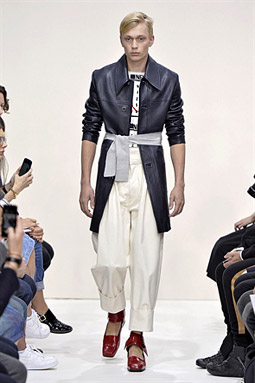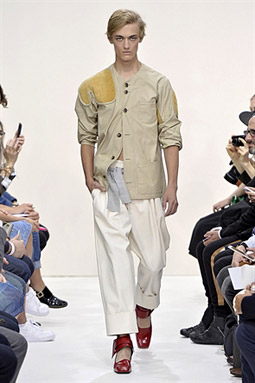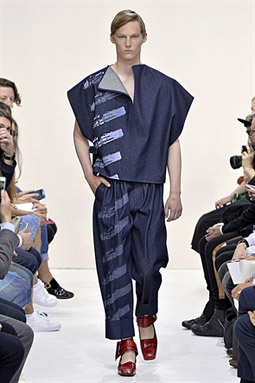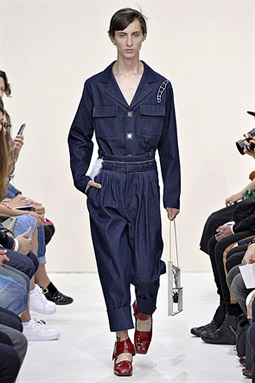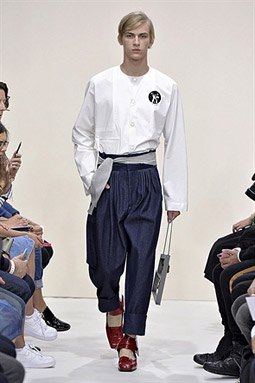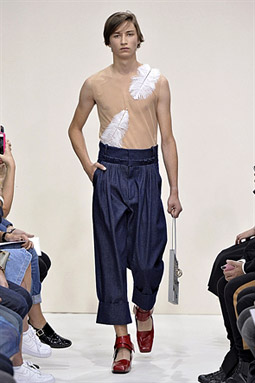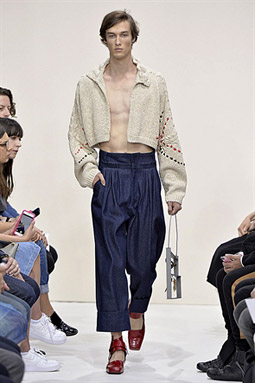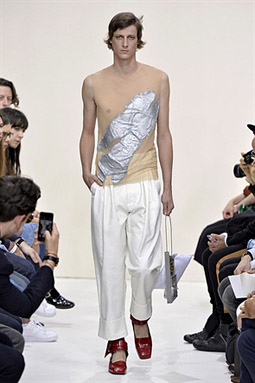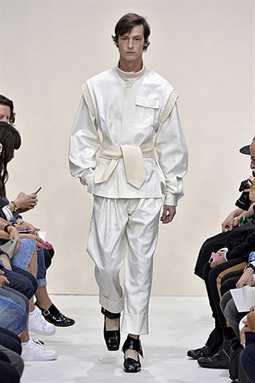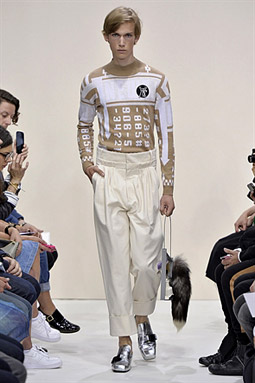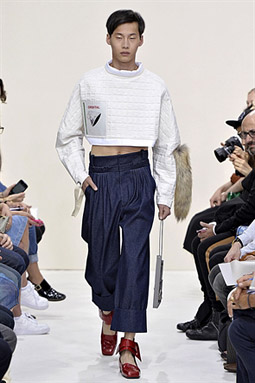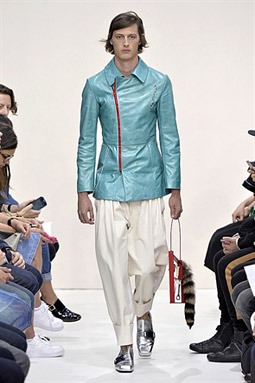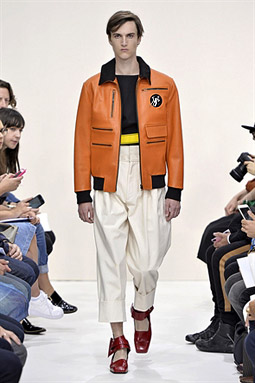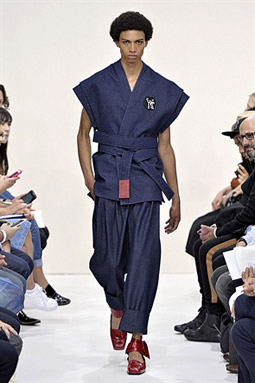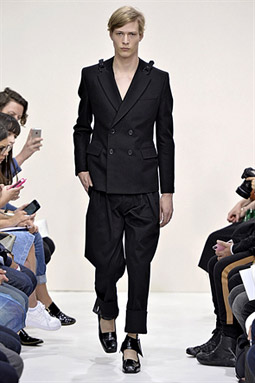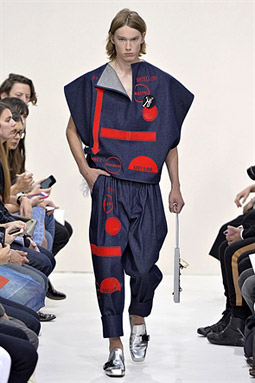 Photos: londoncollections.co.uk


Hits: 5486 | Leave a comment