Tag: childhood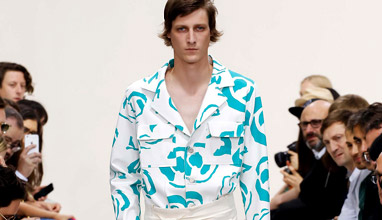 Menswear collections
Northern Irish designer Jonathan Anderson presented his label's collection for the hot season of the next year in June 2015 during the London Collections: Men. He said he wanted to show something 'laid-back, Zen-like', reminding an 'imaginary world that a child might create for himself' - and we think he did it.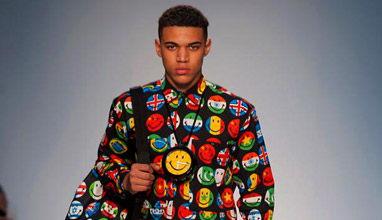 Menswear Trends
If you are a young spirit and you love colors and cartoons and 90s, then Spring-Summer 2015 is definitely your season to be both yourself and super modern, because 'The playful boy' is one of the hottest trends for the upcoming season.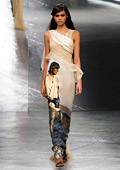 Collections
Growing up in California, 'Star Wars' was a 'big obsession' for Rodarte designer-sisters Kate and Laura Mulleavy. And they've decided that their collection for Fall-Winter 2014/2015 is the right place to show it including the images of Luke Skywalker, C-3PO, R2-D2 and Yoda in a few of their garments, shown on February 11, 2014 in New York, during the Mercedes-Benz Fashion Week.