Dutch designer Michael van der Ham launched made-to-order service
Catwalk designer Michael van der Ham is now offering a new made-to-order service to his clients. As we know customization is getting more and more popular in the fashion industry, because people love being unique and the custom-made clothes, which respond to their taste and wishes, are one of the ways to achieve it.
Van der Ham says that he has decided to offer made-to-order, because women wanted to buy his clothes, which they saw in some of the stores, where designer's collections are sold, but very often their size was sold out. And made-to-order is the way to decide the 'Out of stock' problem.
The service offers even made-to-measure options - it offers not only customer's size, but also their scale. 'Normally, when you're working in ready-to-wear, you're obviously scaling up as you increase sizes, but it's approximate. When you measure someone individually, it's a whole different thing', explained the designer. In this way you can have a perfectly fitting garment, made especially for you in 2.5 to 5 weeks.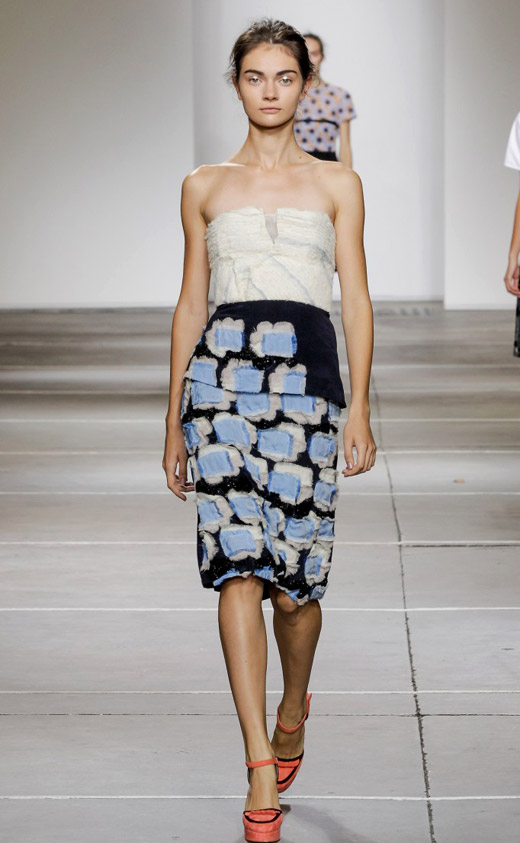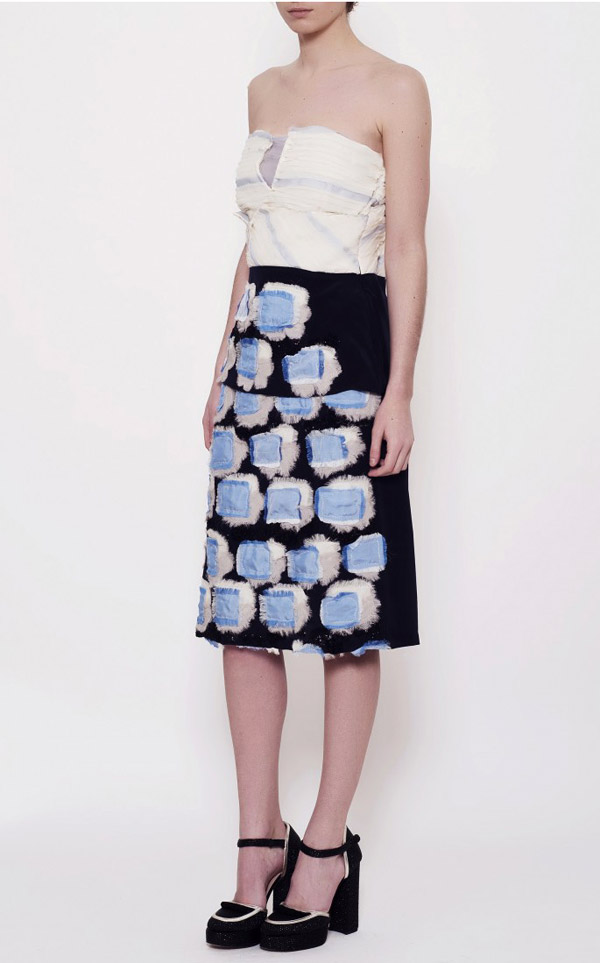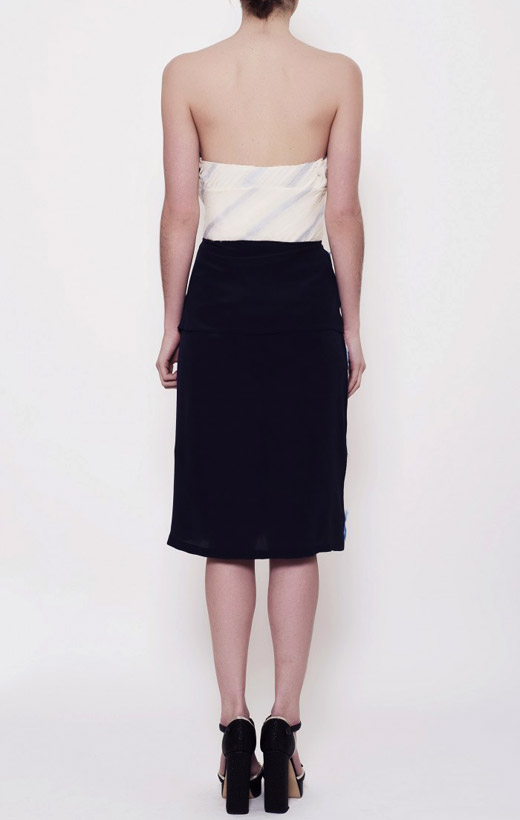 And what about the price? Well, it's the same as of the ready-to-wear pieces - from £600 for daywear to around £3,000 for a long evening gown. 'We can keep things competitive because we're not going via shops for this, so we're cutting out the middle-person', said Van der Ham, who personally meets clients in a hotel or in their homes.

'I don't really know anyone in my acquaintance who looks like a model. Don't get me wrong. I love designing for the catwalk, but it's deeply satisfying to make someone really happy by giving them exactly what they want', Michael added.


About Michael van der Ham:

Dutch born Michael van der Ham graduated with an MA in Womenswear from Central Saint Martin's.
His womenswear label was launched in 2009. He is known for his signature luxury collage dresses, pieced together from various clashing fabrications.
Van der Ham has designed costumes for Björk's world tour and videos in 2011, and was approached by costume designer Suttirat Larlarb and director Danny Boyle to design 250 costumes for one of the sequences of the Olympics Opening Ceremony in July 2012. He has also collaborated with Swarovski, utilising the crystals in his collections, has designed capsule collections for Topshop and cashmere brand Brora, and has designed show shoes in collaboration with Christian Louboutin.


Photos: michaelvanderham.com


Hits: 5292 | Leave a comment