Made-to-measure services for gentlemen - on spot and online
As we have previously mentioned, global researches show that men are spending more and more money on clothes and accessories and many of them want to own something unique, personalized, made especially for them. So, it is not strange that made-to-measure, made-to-order  and bespoke  services are getting very popular among the gentlemen. And already many companies and ateliers (not only on Savile Row) offer customization to their clients - both on spot and online.

Not every man can afford to travel to London or Rome for fitting and ordering custom-made suits, but the new technologies give the opportunity to have something special on a reasonable price. For others it is not a problem to fly to the fashion capitals for a luxury piece. There are good offers for both options. Let's take a look at some of them:


Harrods, London, UK (harrods.com)
Twice a year, Harrods - the biggest department store in Europe - organizes a made-to-measure event. Tailoring brands from around the globe will be sending their master tailors to the event, where every visitor can meet one of them in person and be measured and fitted FOR FREE! The next edition is held this weekend, March 20-22, 2015 at 87-135 Brompton Road, Knighstbrige, London SW1 and is focused on luxury casual pieces. The list of participating labels includes many big international clothing and accessories brands.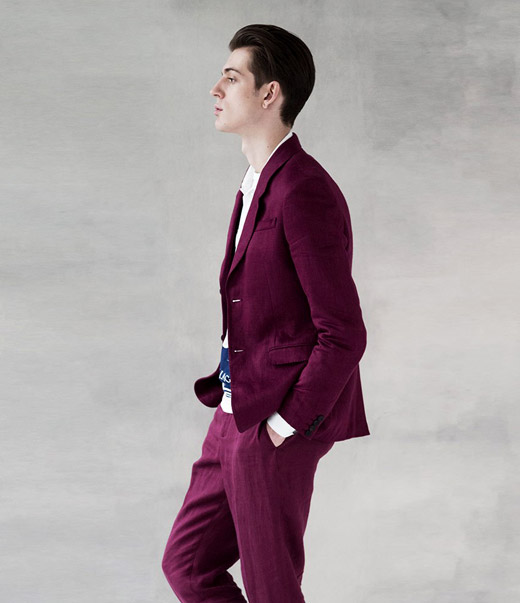 Knyttan, London, UK (knyttan.com)
'Infinite collection defined by you'. Knyttan offers customized knitwear made in the finest Italian Merino wool. Customers can choose different shapes and colors every time and receive the same high quality. Knyttan mission is to make every garment different and unique. In their factory, you can pick from the different editions and choose your style. Once you've chosen, it is sent to our knitting machines and if there is no queue, knitted in front of you. Every garment (jumpers, scarves, blanket scarves) is individually labeled and there is also space for your name or who you've bought it for. When the garment is ready, it is boxed and can be sent to your home/office or wait for you in store. There is also an option for online orders, where you can personalize every detail.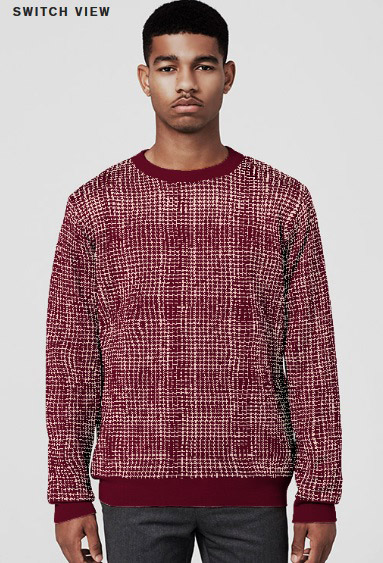 Hancock, Scotland (hancockva.com)
Hancock is a British luxury label that produces handmade rubber-bonded raincoats in Scotland. Now, they are offering personalization for the first time in their history - the client can choose 16 customisable parts of the jackets online and create his dreamy piece, which will be delivered to his home.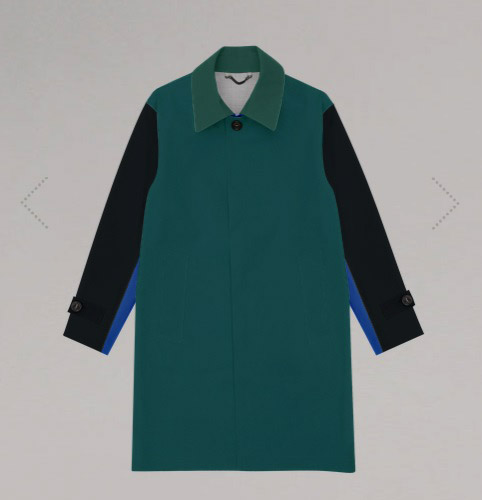 Hand & Lock, London, UK (handembroidery.com)
Hand & Lock have been producing the world's finest hand embroidery since 1767. Their services includes: Hand embroidery, Bespoke embroidery, Monogram embroidery and Personalized gifts. The process begins with a meeting to discuss customer's needs before the team set to work designing and making. So, if you want to make some piece of clothing, really unique and priceless - Hand & Lock is the place. There is still no online option for ordering.



Cubitts, London, UK (cubitts.co.uk)
And because accessories can be as important as clothes, we should mention Cubitts, which offer handmade spectacles and sunglasses in classic British style. Their frames go through fifty crafted stages of production over a period of six weeks, involving six different departments: model making, frame production, temple cutting, hinge assembly, polishing and printing. You can choose from over 2 500 possible combinations out of 16 frames, 8 colourways and more than 20 lens tints. The brand offers also premium accessories included - handmade leather cases, beautiful microfiber cloth and bespoke optical screwdriver - plus free shipping.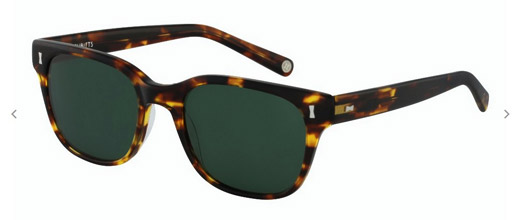 Made To Order production

The European factory RICHMART is a quality manufacturer of made-to-measure and made-to-order men's suits.

RICHMART is looking for men's suits brands and retailers

who are willing to request the production of Made To Order men's suits.

Richmart

services are appropriate for retailers, brands, designers and tailors, who want to optimize their work and efficiency, reduce investments and increase ROI.

Contact RICHMART for a quote


Hits: 6540 | Leave a comment