Creative textiles for Spring-Summer 2016 at Première Vision Paris
Première Vision Designs (ex Indigo) is also here as part of the Première Vision Paris Spring-Summer 2016 season to reveal the hottest trends in textile.

A CREATIVE, VITAMIN-BOOSTED SPRING-SUMMER 2016
The Spring-Summer season is decisive in terms of creative textiles and surface designs. From the sweet softness at the start of the season to the radiance of high Summer, buyers are more than ever looking for original, unique and creative motifs to give that special something to their collections.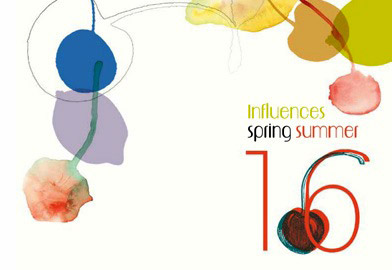 As at every edition, alongside the Influences inspirational document made available to buyers at the show, the Première Vision Designs fashion forum presents the SS16 directions and themes for decoration and textile designs using a selection of patterns and developments chosen from the offer at exhibiting studios and designers.
Arranged into display by the show's fashion team around a fruits, flowers, and vegetable theme, the forum invites you to taste Spring-Summer 2016 for yourself, and take a big bite out of the season.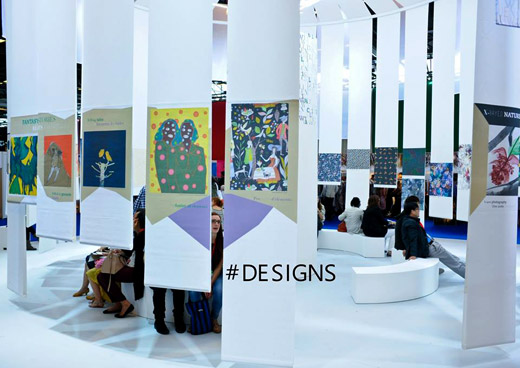 Under a bunch of giant, schematised artificial fruit, a tumble of fruit pieces cascades down from the ceiling. As if rolling out from a cornucopia, they are printed with designs selected from the exhibitors' pattern proposals, falling into a basket where they mix with artificially recolored natural fruits. A display that turns the heart of the forum into a cocktail of motifs for visitors to discover.


Like a superb recipe, spring summer 16 decoration offers up a menu of vitamin cocktails, of ideas and creative pleasures. Explosive creative blends for a season where artificial and natural flavours are combined, where treatments and references are mixed with exuberance, patterns are sweetened with gourmet colours, lines and contours are perfumed with sensibility, and flowers and fruits are intoxicated by sweet, madcap folly.


For more information: premierevision.com


Hits: 8332 | Leave a comment