Spring-Summer 2016 menswear trends at Première Vision Manufacturing
The three day event Première Vision Paris starts today at the Parc des Expositions de Paris Nord - Villepinte.

Première Vision Manufacturing (ex ZOOM) presents its new forum:
For the first time, to coincide with this Spring-Summer 2016 season, the show of manufacturing specialists is presenting an information area to throw light on some of the techniques and specialties of its exhibiting manufacturers. The forum spotlights the creativity of the various assemblies, qualities and new technical proposals that make up the unseen details of garments.
For the first edition of this forum, Première Vision Manufacturing has chosen to turn the focus on the innovations and expertise that lies behind the manufacturing of a masculine wardrobe.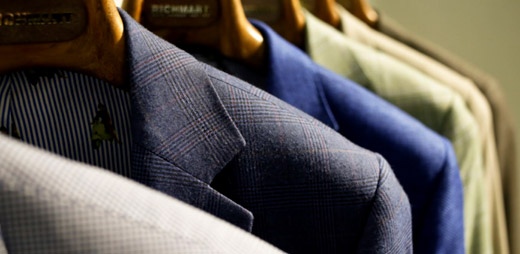 Menswear, the magic of the unseen detail:
Dedicated to the masculine wardrobe, this area helps Première Vision Manufacturing visitors discover the secrets of good taste and style with a look at the unseen details of the garments.
An ideal closet illustrated with sleeved items, trousers and technical jackets, shirts and polo tops, where subtle constructions transform masculine fashion from the inside. They are dissected here, showcased in images and put under the spotlight. They reveal the ingeniousness of the various assemblies and finishes offered by the manufacturers of the Euro-Mediterranean region.
With a display marked by hanging racks and patterns evoking an imaginary wardrobe, and a new film specially created for the occasion analysing precise manufacturing steps, the forum presents and looks at exhibitors' know-how in three zones.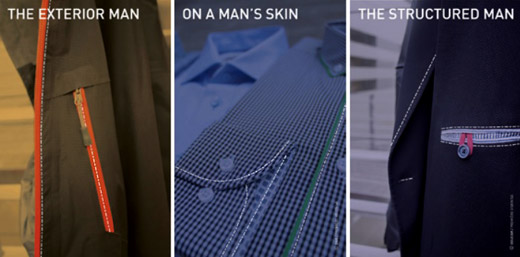 3 menswear fashion atmosphere and 3 types of pieces:


• The exterior man, protection & function:
Sleeved pieces, suits, jackets... discover suiting expertise and know-how with all their specific assembly and finishing details in a classic and contemporary universe.


• The structured man:
With technical pants, blousons and windbreakers, man is in motion, staying connected in a city universe combining high-design and a relaxed mood.


• On a man's skin:
Shirts and polos, collars and cuffs in all their specificities, the beauty of finishing combinations... the sometimes secret details that enhance, from the inside, the refinement of the new man, whether in a chic or casual vein


Richmart - the most modern menswear factory in Europe, which runs a new production line Made To Order, since the beginning of 2015, will also be part of Première Vision Manufacturing.


For more information about the event: premierevision.com


Hits: 5486 | Leave a comment