Tag: yak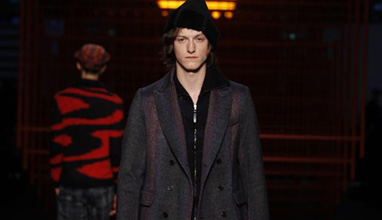 Menswear collections
Composed Dynamism. Order materializes from disorder. Sculptural contours delineate geometric figures. Intersecting lines contrast the material with the immaterial. Tonal glows and slumbering darkness surrender to the spirituous play of light. Missoni's A/W 2017 Menswear Collection draws inspiration from the concrete barriers, metallic enclosures, oxidized mazes and jutting appendages of the subterranean and industrial networks that form the skeletal structures on which our indifferent urban surrounds are erected. This is the backdrop upon which this season's Missoni Man comes to life.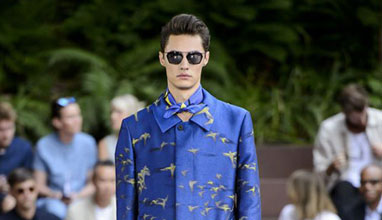 Menswear collections
ISSEY MIYAKE MEN presented its SPRING SUMMER 2016 Collection at Musée du quai Branly. Tokyo and Mexico, two cities full of life where nature collides with the urban on every street corner, form the inspiration for the collection. This season, the man is an urban animal for whom the city is a colorful second nature, interacting with the rest of the world. This collection will appear in shops in early December 2015.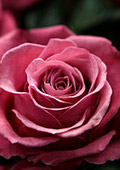 Fragrances
The scent of Bulgarian roses will allure you in the new fragrance of the luxury perfume brand Issey Miyake.

In Paris everything is different. Even a cloudy day in November is capturing with a mysterious and enigmatic radiation. Privacy and seduction are the two key words that describe completely new fragrance "L'Eau d'Issey Florale", which was presented in the French capital.