Missoni Winter 2017 collection
Composed Dynamism. Order materializes from disorder. Sculptural contours delineate geometric figures. Intersecting lines contrast the material with the immaterial. Tonal glows and slumbering darkness surrender to the spirituous play of light. Missoni's A/W 2017 Menswear Collection draws inspiration from the concrete barriers, metallic enclosures, oxidized mazes and jutting appendages of the subterranean and industrial networks that form the skeletal structures on which our indifferent urban surrounds are erected. This is the backdrop upon which this season's Missoni Man comes to life.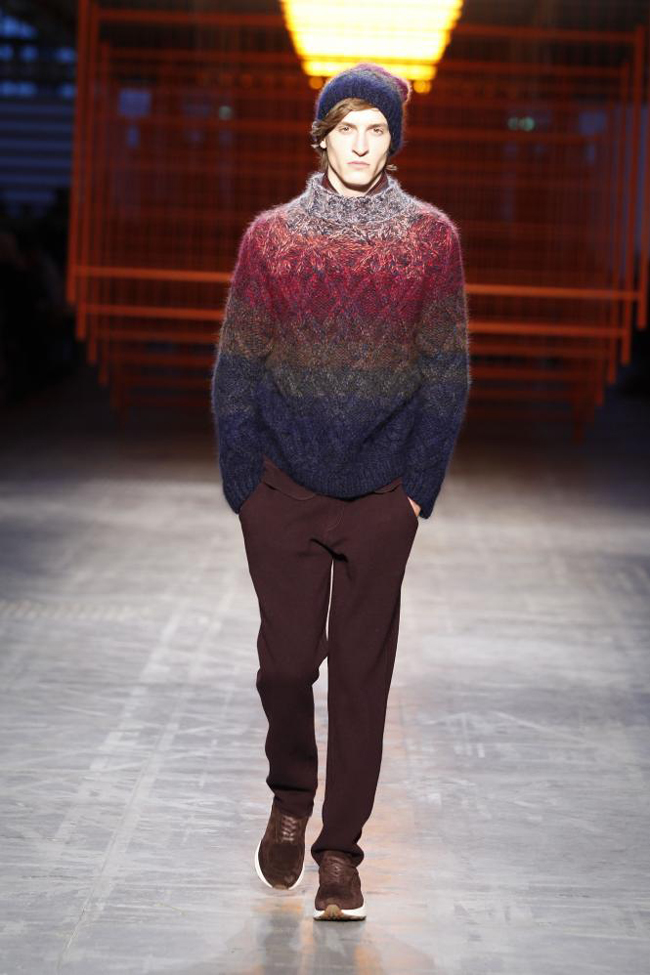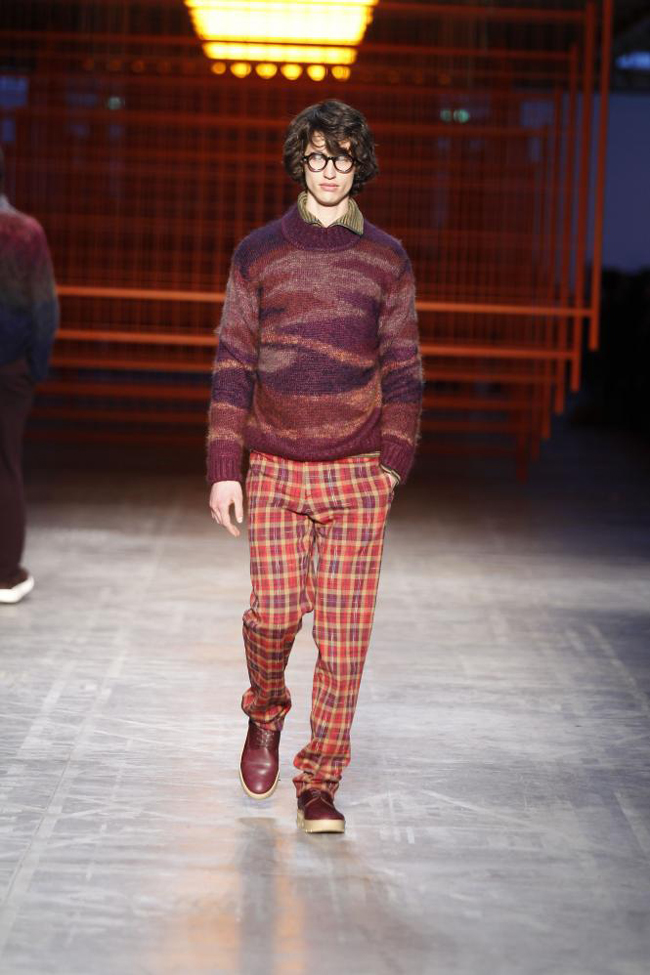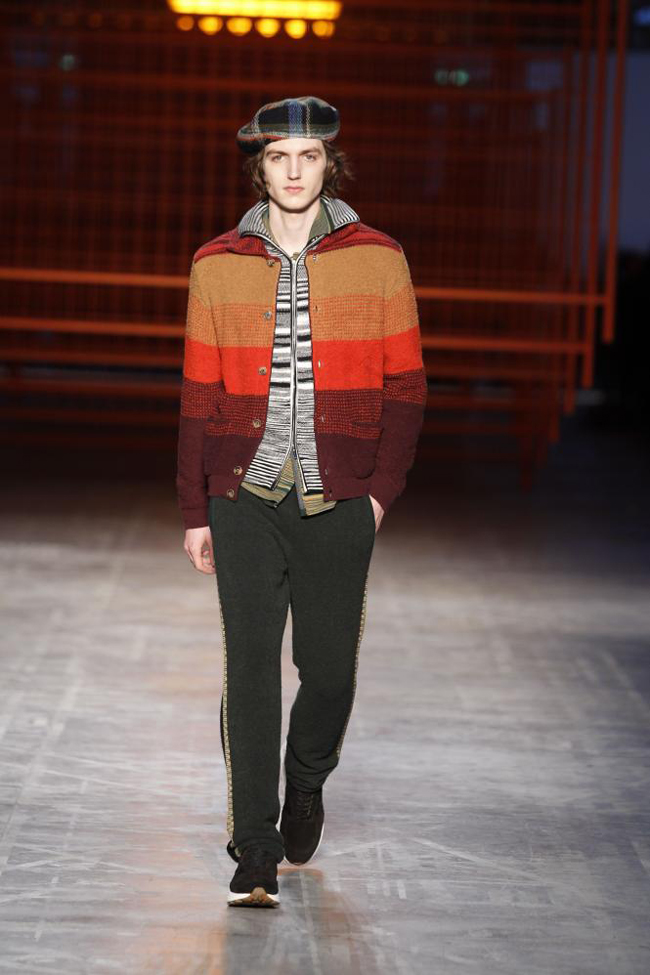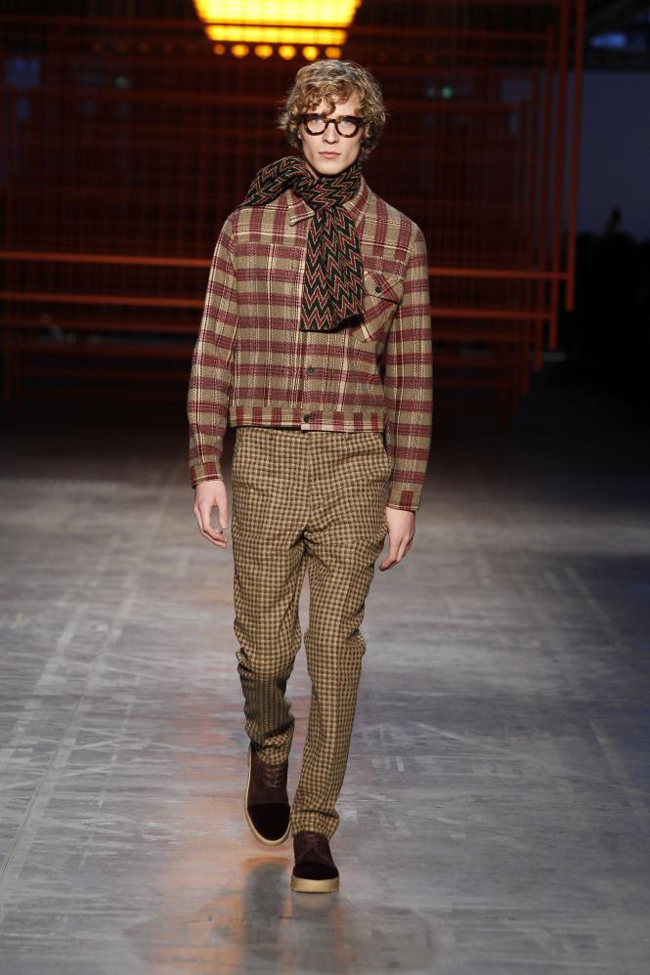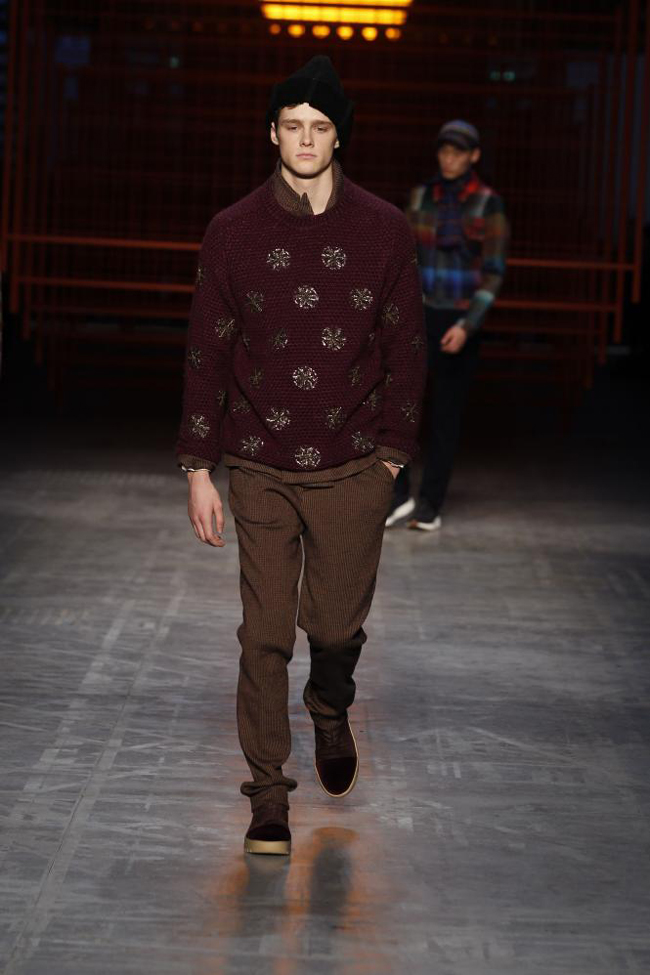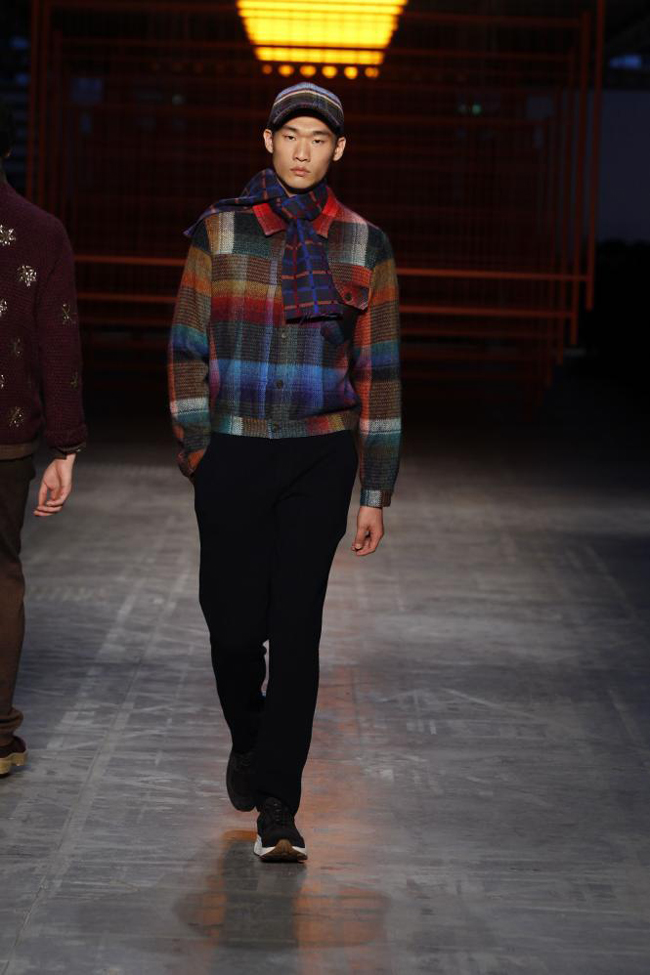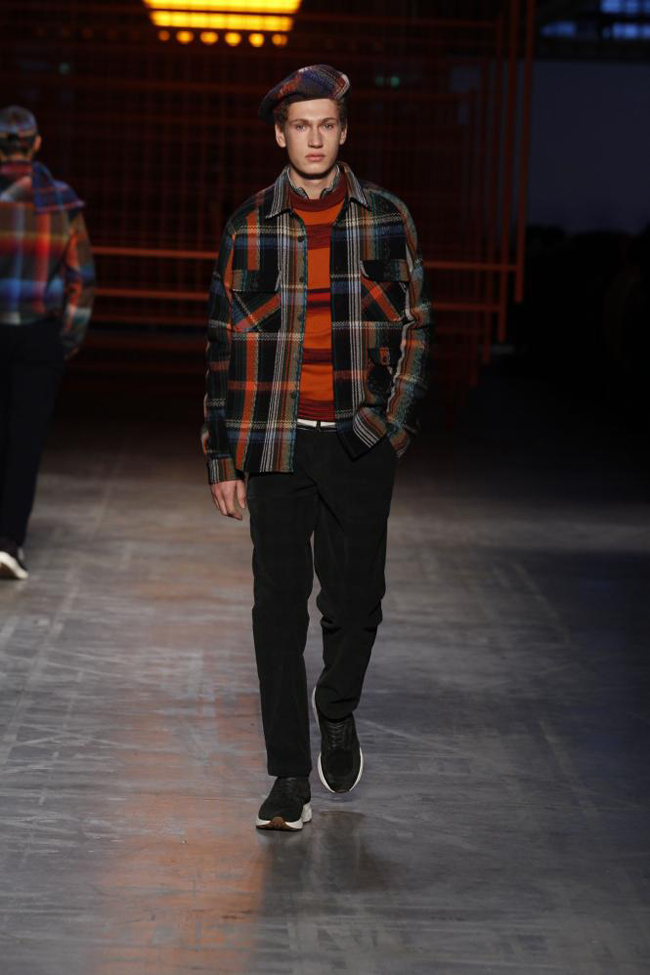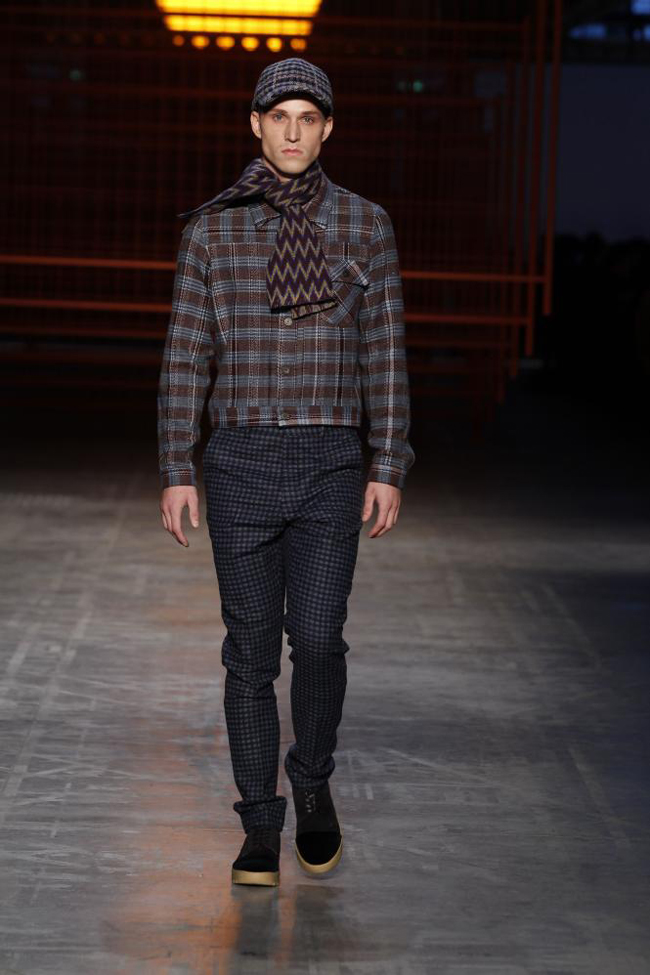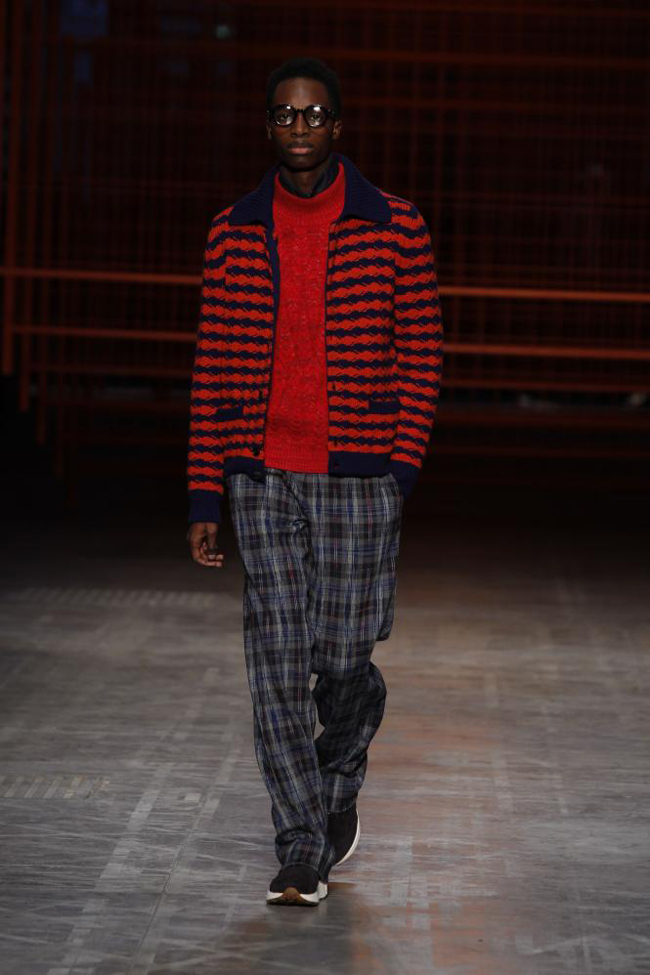 Japan is the setting.Cashmere, mohair camel, yak, alpaca, and silk blend together to form an organic patchwork of sensorial perceptions and experiences that have been disassembled and reassembled. Discreetly striking colors distinguish themselves from the somberness of the urban tract: sango-iro coral bursts against petrol blue, navy and cobalt; chrysanthemum yellow radiates against black peony, maple red and camel; bright moss green explodes against nori green, lead grey and black. Layered silhouettes of varying texture, shape and volume create subtle movements and vibrancy in direct opposition to the rigidity of confining infrastructure. Relaxed, loose and worn with a confident and playful nonchalance, this season's put-together styles are eclectic and personal; reaffirming and evolving a language, a narrative and an identity: the manifestation of Missoni's effortlessly cool nonconformist.Tradition, imagination and technique combine to great effect in Missoni's exclusive loom-knit fabrics and knitwear. Texture and color work in unison to form conceptual, undulating oil-slick patterns in iridescent d?grad?s for tailored garments and chunky-silk intarsia knits flecked with mohair.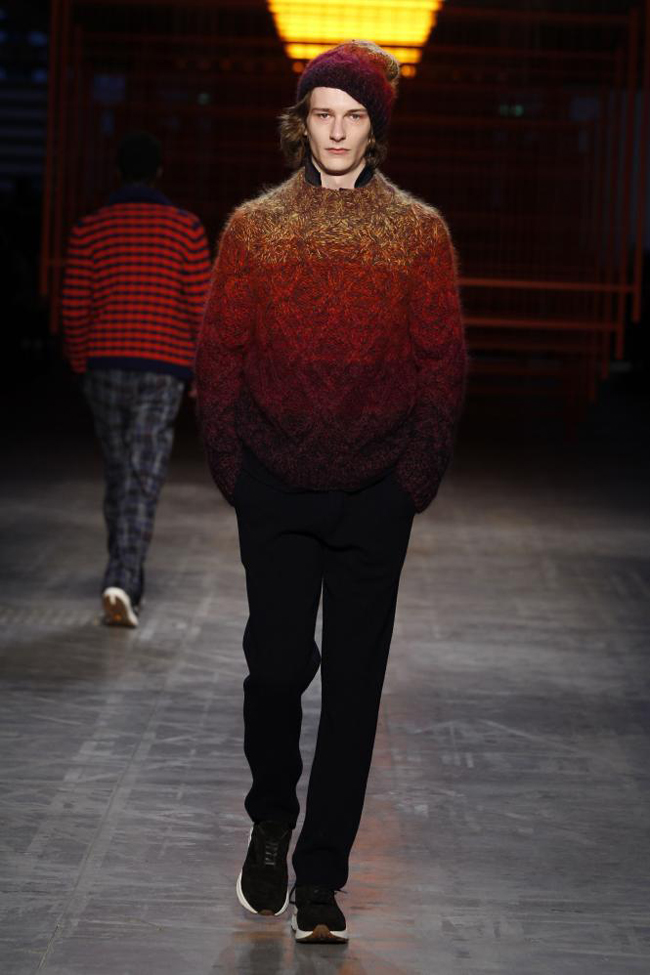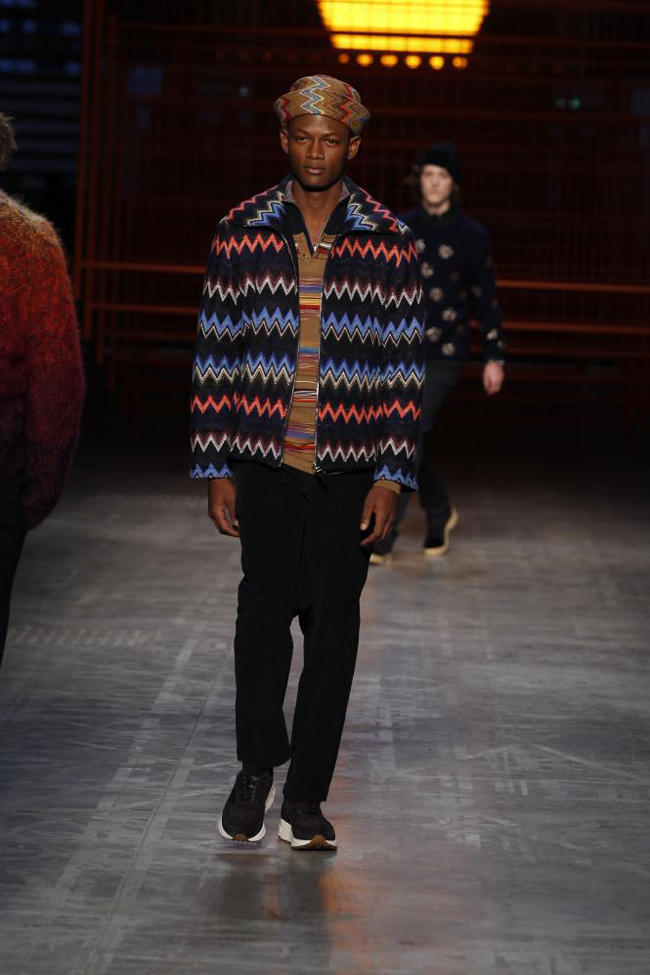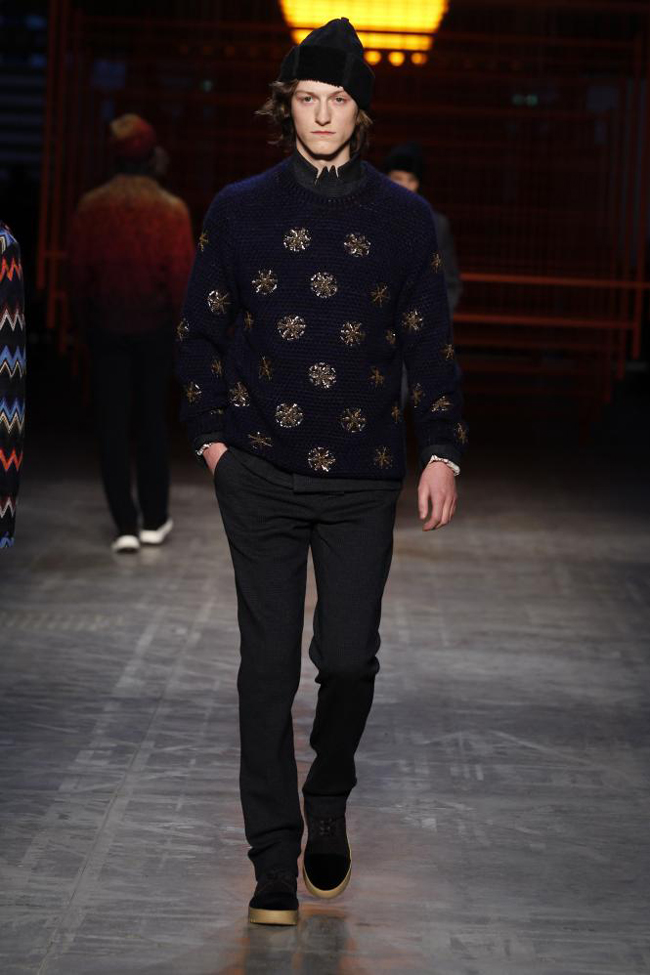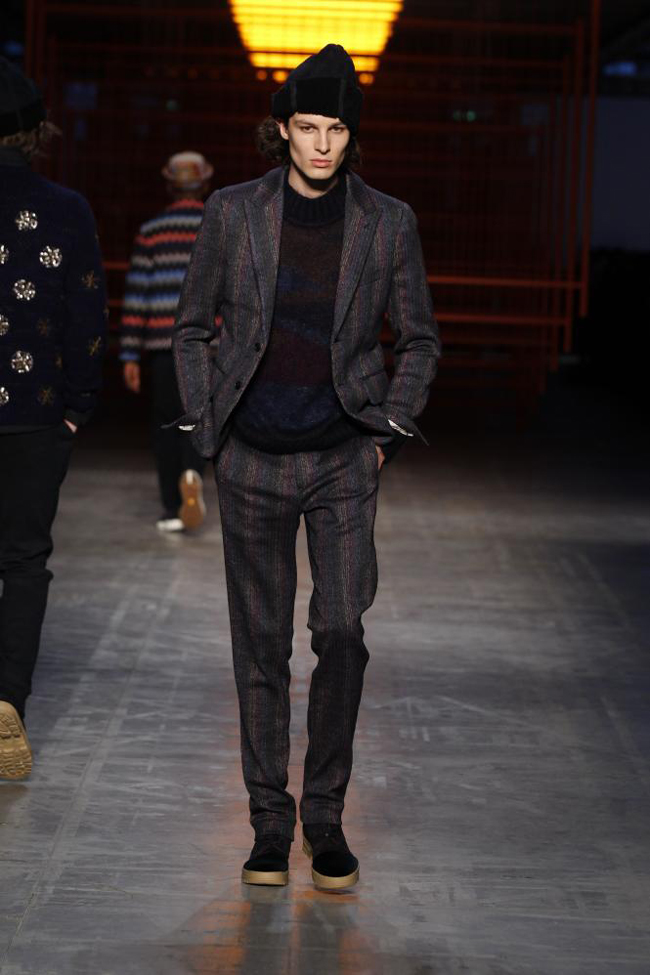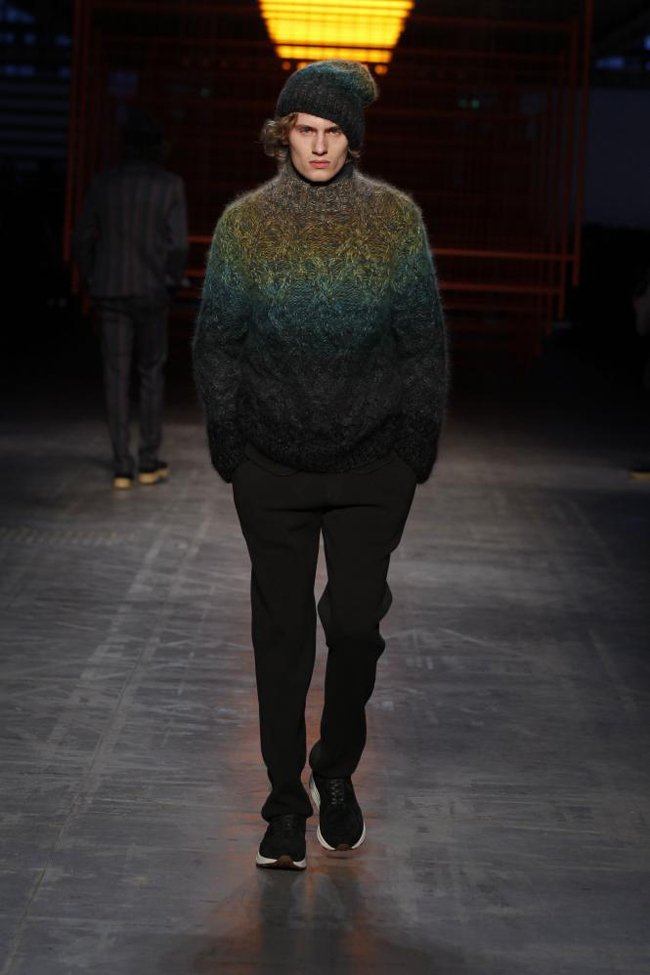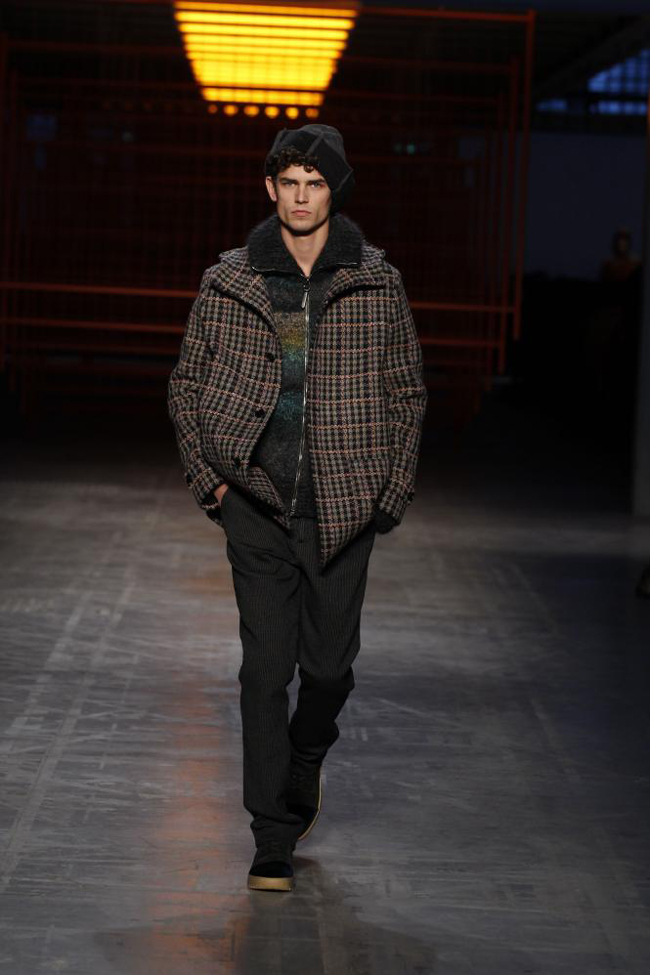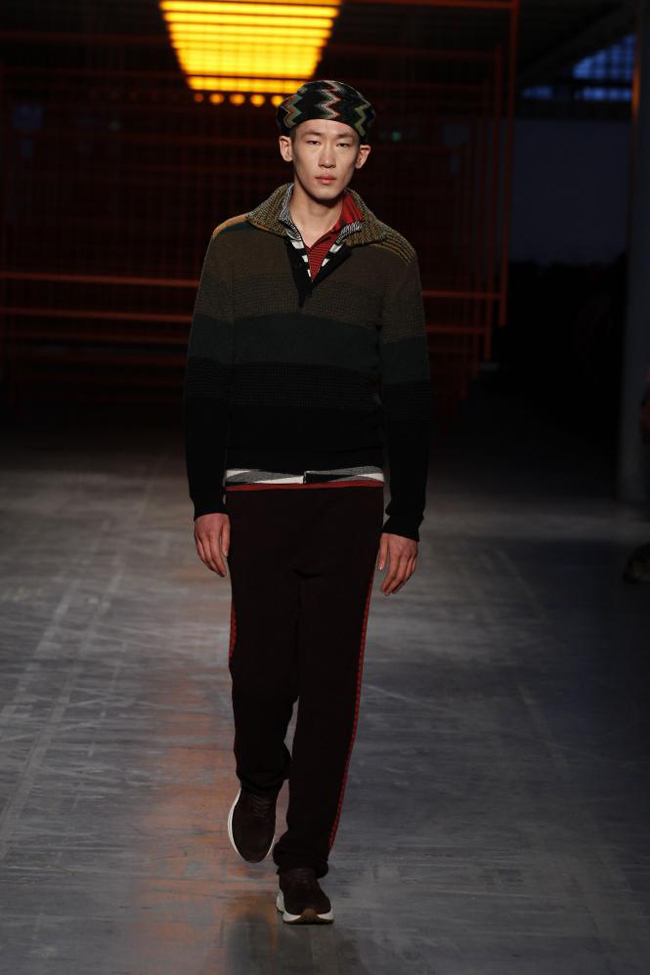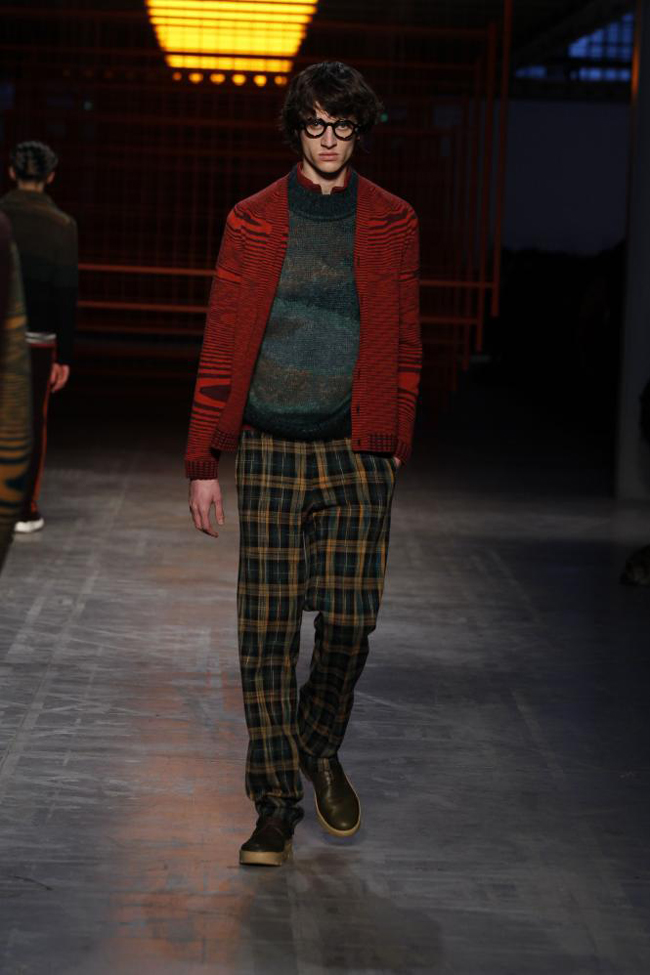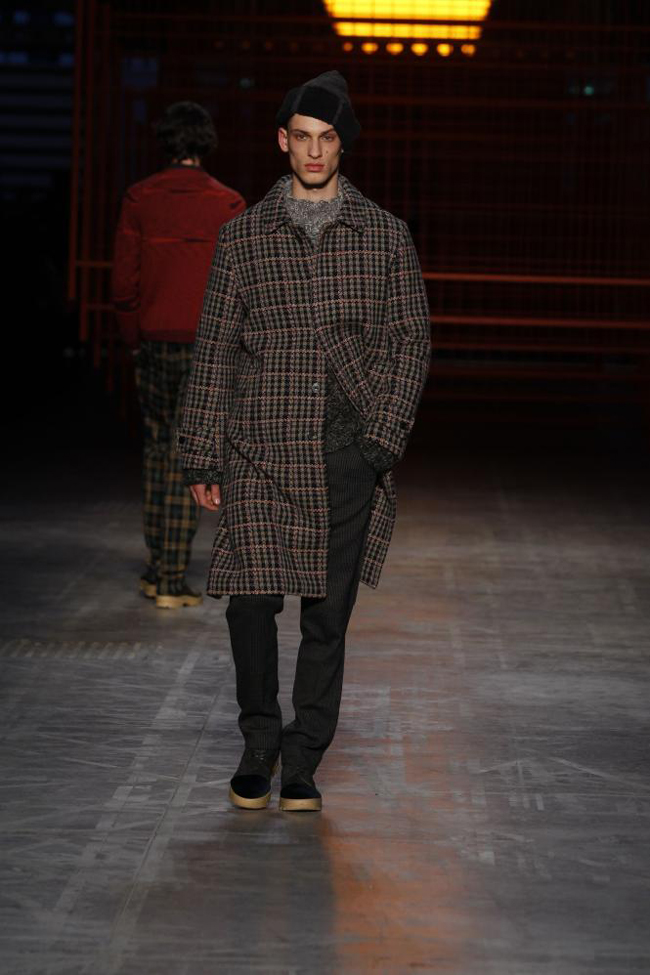 Metallic embroideries are inspired by Japanese Shibori designs. Oversized duffel coats with twisted-rope fastenings, sartorial jackets, sarouel and pajama pants are shown in abstract macro-and micro-tartan and houndstooth checks which hint at the blurred motifs of Japanese Kasuri textiles. Patchworks of irregular compositions and soft geometries are pieced together in the traditional manner of kimono making and are used for oversized car coats, macro-check tracksuits, thick intarsia hand-knits and over-dyed suede cardigans that resemble traditional Japanese workwear with graphic, multicolored zigzag detailing in knit. Rounding out this contemporary collection are: cashmere pashmina blousons, raglan over-shirts, needlecord tracksuits with macro space-dye inserts, cardigans, crewnecks and loose-fitting fatigue pants.A collaboration with the Paris-based milliner Larose has resulted in beautifully designed bucket hats, berets and caps finished in a selection of Missoni's loom-knit fabrics used throughout the collection, adding a unique and distinctive flourish to each look.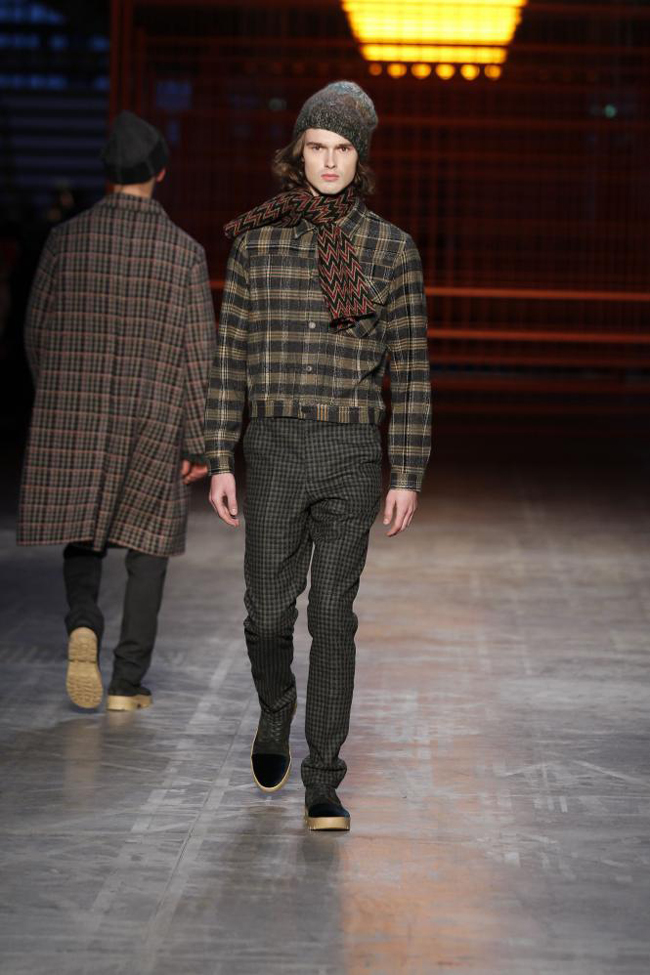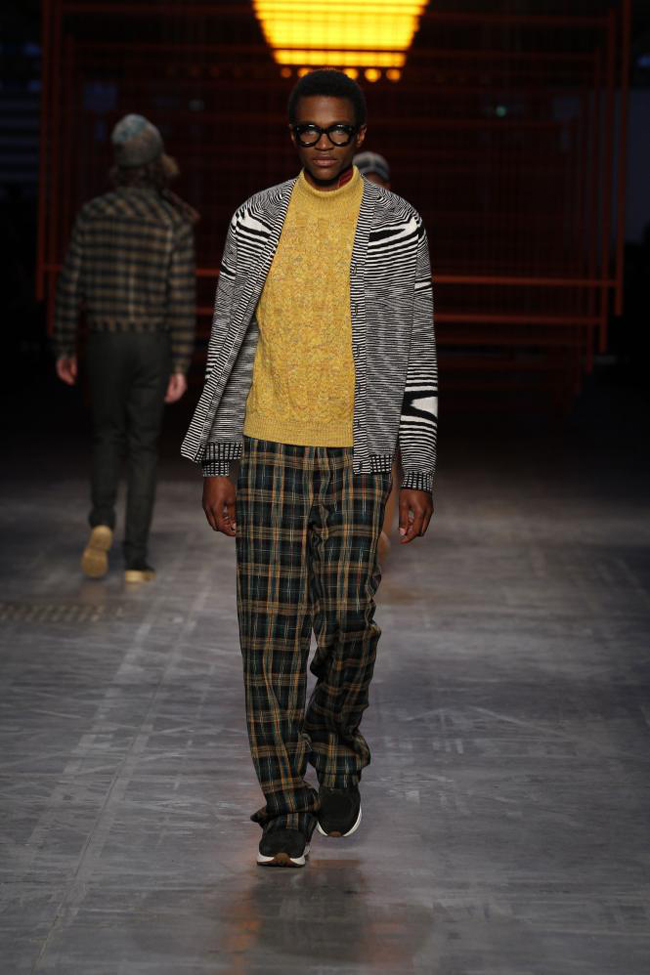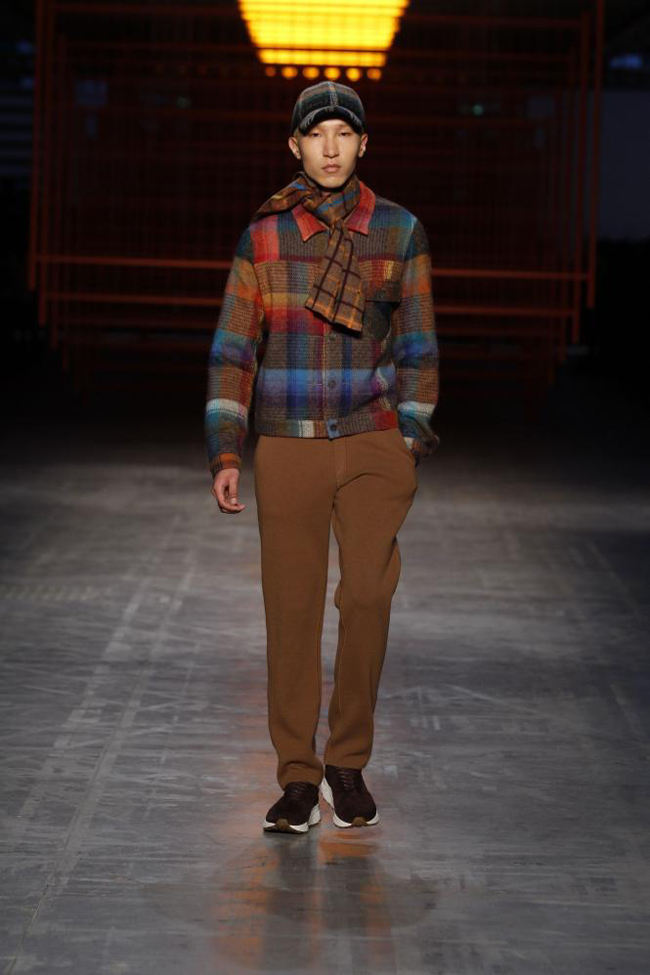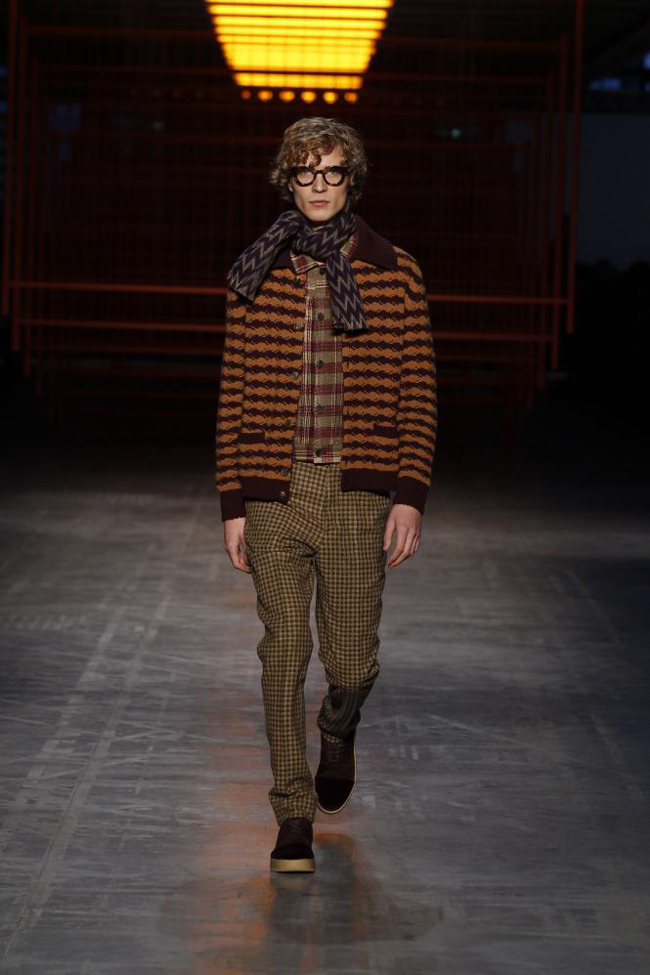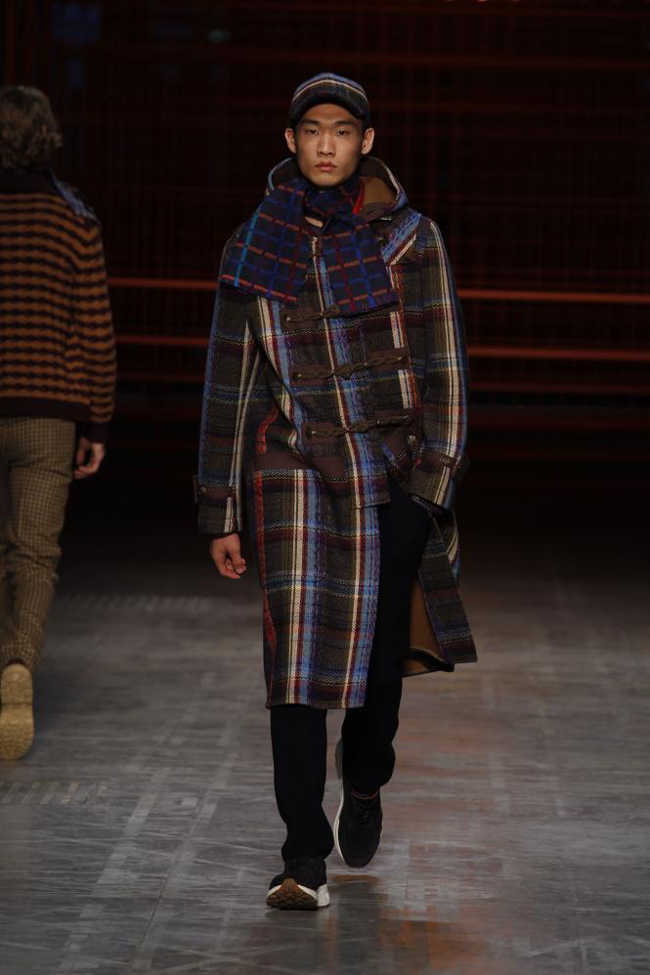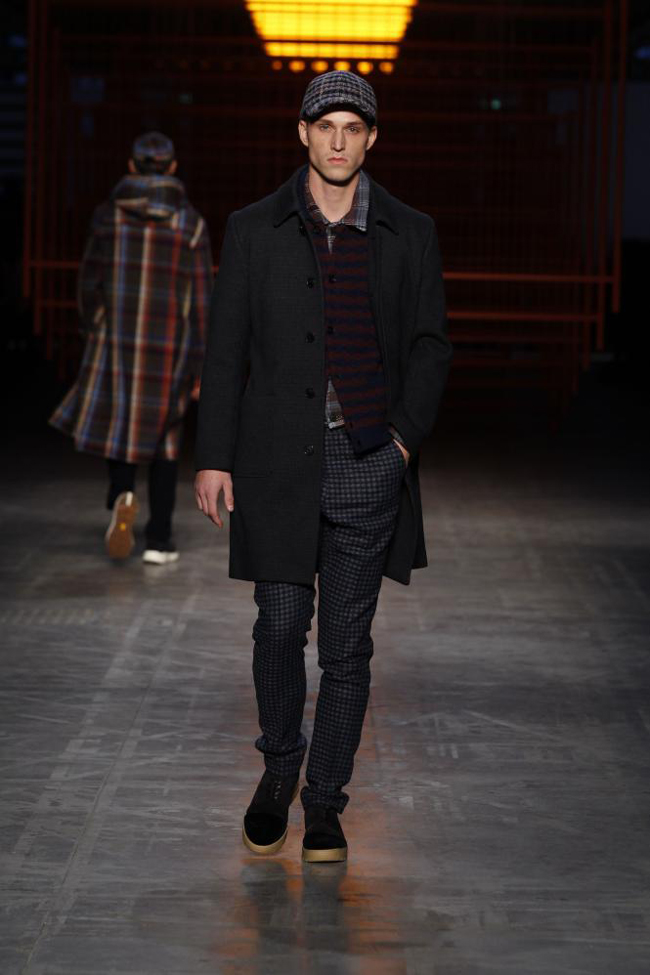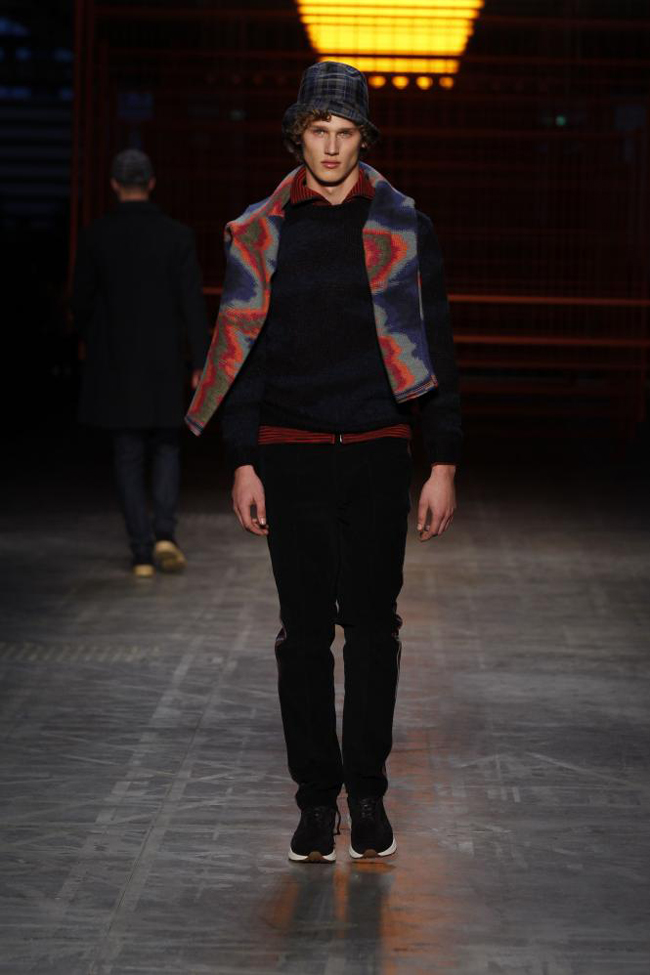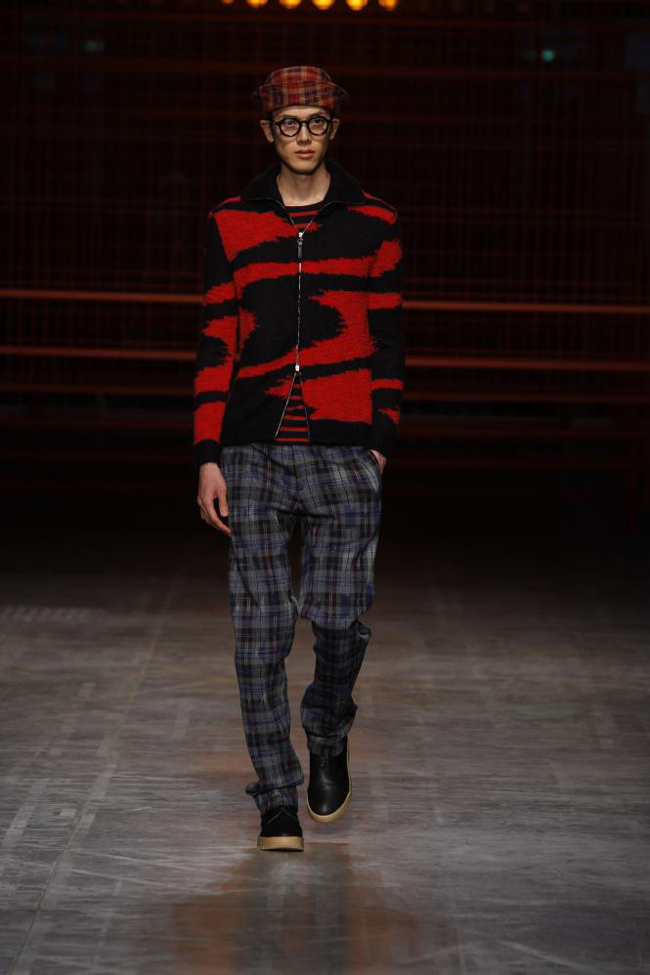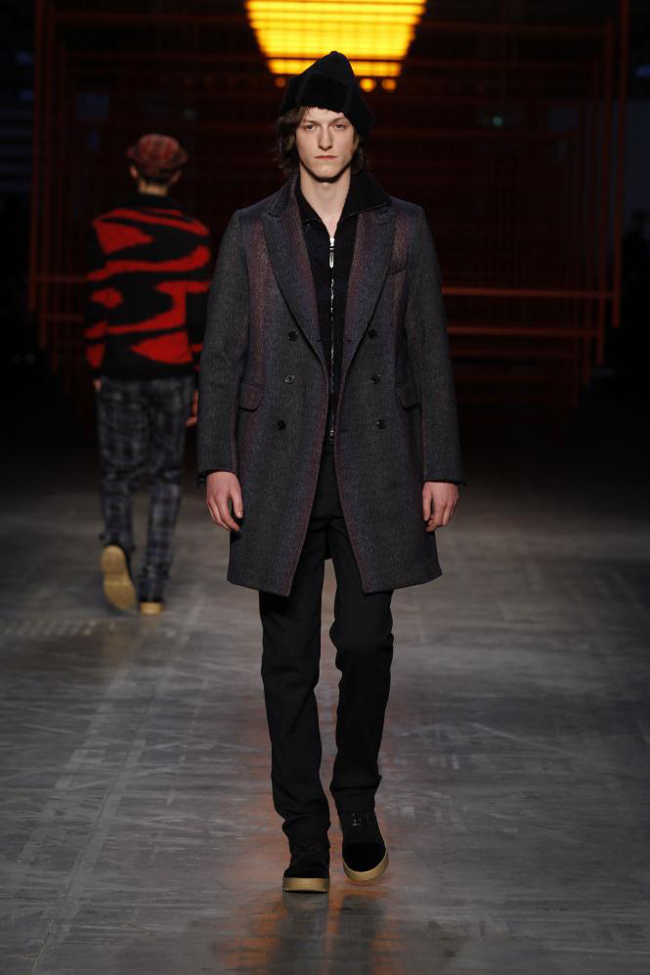 Photos and information: missoni.com


Hits: 6355 | Leave a comment