Tag: upper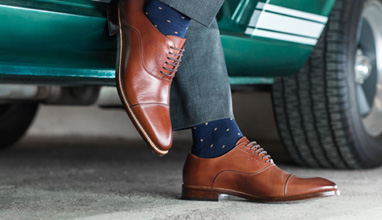 Menswear accessories
They say shoes reveal all there is to know about a man. Take a step to a simpler, bolder shoe wardrobe. Every event in a man's life fits into five soles.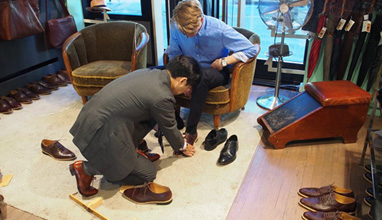 Menswear accessories
What determines whether you can make beautiful shoes is not your hands or fingers but the spirit that guides your hands and fingers. And the thing that supports this spirit is the feeling the customer will have for the shoes. What is essential is invisible to the eye. Remember that the things that make a shoe truly shine are what comes before it is made and what comes after it is made.
Fashion trends
For the spring-summer 2009 season the violet colour is still in fashion. It is suitable for the day and for night.

On the base of this colour designers can create a lot of patterns and styles, interesting combinations can be made combining it with white, dark blue, pink or brown.

Violet perfectly fits to the black colour as well, although it could look dark and depressive.