Tag: trims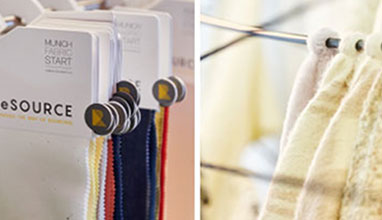 Fashion fairs
On July 16th анд 17th 2019, leading international fabric, trim and denim suppliers will present more than 400 collections featuring their preview programs and current developments for the new Autumn.Winter 20/21 season.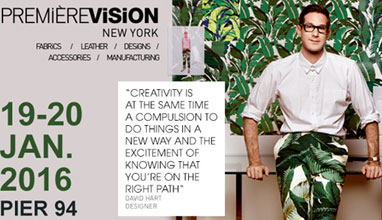 Fashion fairs
For its 32nd edition taking place this January 19th and 20th, Première Vision New York marks a new stage in its evolution. Already known for its premium offer of fabrics, accessories and textile designs, the show now broadens to include leather and manufacturing. The event, already the North American market leader, thus becomes a unique destination for buyers to develop collections, now bringing five activity sectors together under one roof.
Fashion fairs
Make a date with Spring Summer 16 at New York's Pier 92 next January 13 and 14. Following the roll-out of its new formula last July, the show is back with an even stronger offer in its 3 universes: fashion fabrics, accessories and textile & surface designs. A unique offer comprising 297 companies, up by 14% over January 2014. An event bringing together some of the best products selected by Première Vision from what the global textile world has to offer.