Tag: rule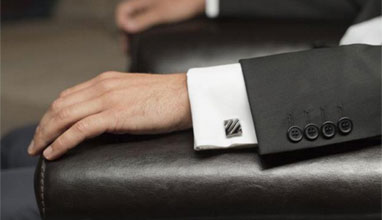 ABC of the men's suit
Cufflinks are used to secure button shirt cuffs and may also be an item of jewellery for men. Cufflinks can be manufactured from a variety of different materials, such as glass, stone, leather, metal, precious metal or combinations of these. Securing of the cufflinks is usually achieved via toggles or reverses based on the design of the front section, which can be folded into position. In addition, there are also variants with chains or a rigid, bent rear section. The front sections of the cufflinks can be decorated with gemstones, inlays, inset material or enamel and designed in two or three-dimensional form.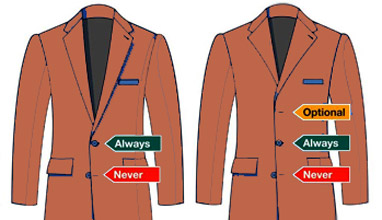 ABC of the men's suit
Do you always wonder when and how you should button your suit jacket? And is there a difference if it has one, two or three buttons? Well, I will tell you a very simple rule: 'From Up to Down - Sometimes, Always, Never'.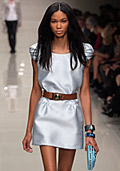 Fashion collections
Orange, lemon, lime green, cerulean, fuchsia and other happy hues made the runways come alive at London's Fashion Week.

"Right now, everyone's looking for colour, I think they're looking for optimism, more shape, less layering," commented Vogue editor-in-chief Anna Wintour for Reuters.

Paul Smith presented clothes in the colours of the rainbow, inspired by Congo, Nicole Farhi created cocktail dresses in orange and green, and one in neon yellow with a deep neckline.