As a Business Owner, How do You Decide What your Employees Should Wear?
Times are changing when it comes to there being a necessity for employees to wear strict business attire in the workplace. A lot of businesses are now finding that allowing staff to wear their own clothes can lead to increased happiness in the workplace. Indeed, only one in ten employees in Britain wear a suit to work in 2019. Nowadays, options range from casual dress to branded polo shirts. When it comes to deciding how your employees should dress, a lot of it comes down to your industry in terms of what is appropriate.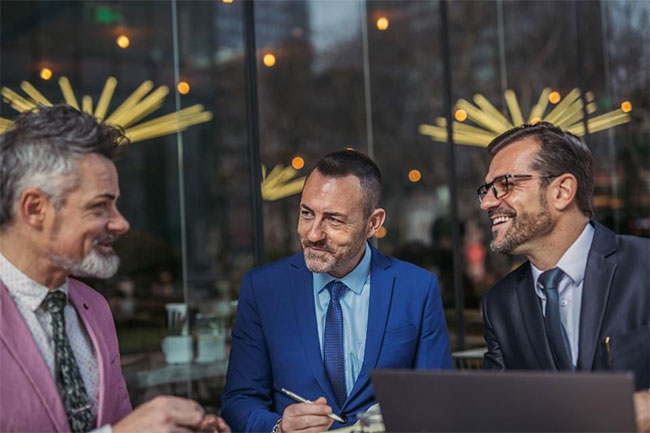 Service Industries Need to Convey Professionalism
Just as you wouldn't turn up to a job interview looking scruffy, if you are on display to your clients at all times you need to make sure you are dressed to impress. The clothes that your employees wear should reflect the business that they are in. For instance, the croupiers at Betway Casino wear glamorous dresses and suits that communicate the affluence and luxury synonymous with their sector. But it wouldn't be fitting for a plumber to turn up in such formal attire, would it? Pimlico, one of the leading plumbing companies in the UK with over 40 years' experience, has its employees wearing smart-looking blue and orange polo shirts with the company logo clearly written on the front. This helps develop trust and separates the company from competitors in its field.
Having a uniform instantly leads people to recognise your brand, and can help a great deal when it comes to building your business across multiple stores in various locations. Companies like Boots and Sainsbury's have their staff in simple yet smart-looking attire which clearly displays the distinctive logo to customers. If your employees are constantly in view of your clients, it is important to show your brand name and have them dress in official but suitable clothing.
Offices behind Closed Doors Can go Casual
If your customers rarely or never come into contact with your staff in person, there is a lot more freedom as to what they can wear. This can be applied mainly to office workers, but it is imperative to also consider whether these people are going to be representing your firm in public at any point throughout their working day. For example, lawyers and accountants spend a lot of time inside office buildings, but should always be dressed in stylish corporate attire due to the fact that they also go out to meet clients regularly.

Workplace fashion has undergone an incredible evolution since the 1920s. Back in those times, there was a heavy focus on dressing formally no matter what industry someone was working in. This went on for many decades but a shift began in the 1950s when there was a move towards workplace-specific dress.

The 1970s brought about "loose-collared culture," and a decrease in the use of ties and suit jackets. Long hair and beards also became more acceptable in those times. Later on, dress-down Fridays started to become commonplace in a high number of workplaces and this led to the more casual approach which is seen today.

Silicon Valley is credited with spearheading the casual revolution in the 1990s when people working there decided "to discard norms and celebrate rule-breaking." With the area at the forefront of technology, innovation, and social media, it wasn't long before this concept caught on and was seen in workplaces across the globe. According to a study by Stormline, 61 percent of employees are more productive when the dress code is relaxed. Still, respondents also noted that despite there being no official dress code they would make an effort to dress well and would differentiate between work and home apparel. The lack of written rules simply gave them more freedom to choose attire which made them feel happier.

When it comes to deciding what your employees should wear, a lot of it comes down to what industry you work in. If your staff are in constant contact with clients, they need to be smart and respectable representatives of the company. However, if they are working in an office, it may help boost morale and productivity to allow them to select their own wardrobe.


Hits: 5893 | Leave a comment