Tag: lounge suit
Fashion on the red carpet
Whether you're going to a wedding, work function or trendy house party, you might be advised to follow a particular dress code. In the past, dress codes included black tie, semi-formal, cocktail or business casual. Nowadays, people are getting more creative. Understanding the more unusual dress codes can help you avoid confusion at your next event.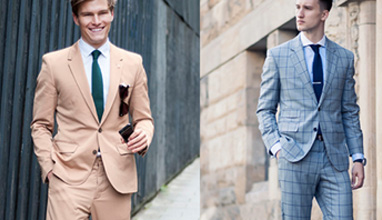 ABC of the men's suit
What about the lounge suit? The meaning, the basics and the code.. these things you are going to find in the next lines.