Uncommon Dress Codes You See Today But Never Knew About
Whether you're going to a wedding, work function or trendy house party, you might be advised to follow a particular dress code. In the past, dress codes included black tie, semi-formal, cocktail or business casual. Nowadays, people are getting more creative. Understanding the more unusual dress codes can help you avoid confusion at your next event.
Morning Dress
A morning dress code is often recommended for traditional events. It's formal and conservative. Dresses should fall below the knee. A tea-length dress would be ideal. If you choose to wear a skirt, pair it with a jacket. This is the perfect occasion to wear a hat.
A man in a morning suit might wear a waist coat and striped trousers, as Princes Harry and William did at Pippa Middleton's 2017 wedding.
Lounge Suits
A lounge suit is simply a man's business suit. It's sophisticated but casual enough for an event that takes place during the day. This dress code would be appropriate for a wedding or an office party. Lounge suit attire is becoming increasingly more relaxed. Men should choose slacks with a matching sports coat, but they can play with lighter colors and fabrics than a traditional dark suit might have. A tie is usually preferred.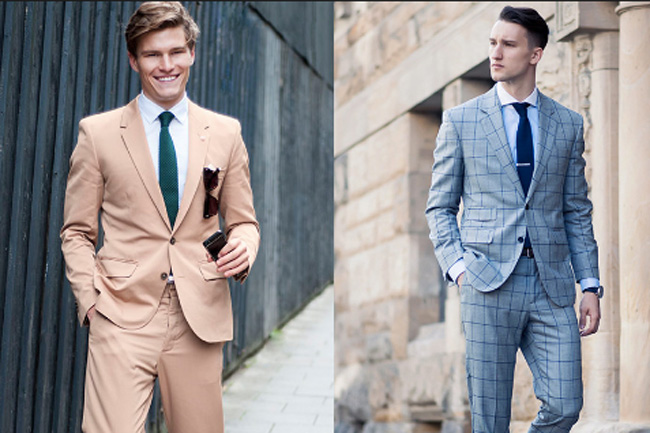 A woman could wear a formal gown or cocktail dress with a man in a lounge suit. For a daytime occasion, a tailored, tea-length dress would be perfect. If you're attending a professional function, you might want to wear a suit but dress it up with trendy jewelry or colors.

Beach Formal
An elegant gathering at the beach is a fun chance to dress in breezy fabrics that lend themselves to the sun and sand. Women should wear something that's more formal than a sundress. However, they can stay away from stiff, starched fabrics. A long, flowy dress and flat sandals would be perfect for a beach formal event. Your man could wear a linen suit or khakis. He should stay away from something as casual as a Hawaiian shirt, but he doesn't have to wear a tie.

Garden Party
Garden attire is elegant and preppy. It's a little less bohemian than a beach formal dress code. This is your chance to wear florals and colors that you might find in a garden. Pastels or juicy jewel tones are perfect. Choose a dress, skirt or jacket with some structure. An A-line skirt or a dress with several sheer layers would be appropriate.
A garden party dress code usually means that you'll be standing in the grass. You might want to stay away from high heels, which will sink into the soil.
Men can wear lighter materials and colors. If they wear a suit, they should leave the tie at home and consider keeping the first button of the shirt undone. Wingtips or saddle shoes are fashionable for an event like this. Men can also wear leather loafers without socks.

Snappy Casual
Snappy casual attire is more formal than jeans and a T-shirt but more fun than something that you'd wear to the office. Think about the trends that you avoid wearing to work because they're a little too showy. Now is the perfect time to pull out the flashy patterns and chunky jewelry.

Some examples of a snappy casual outfit include:
- A romper with a cute jacket
- Intricately patterned capris with a tunic
- A short dress or skirt with fun shoes
- Palazzo pants and a tank top

Whenever you're concerned about wearing the right type of outfit for the dress code, don't hesitate to reach out to other invitees. You can also ask the host directly. As always, it's better to be overdressed than underdressed.


Hits: 22160 | Leave a comment