Tag: charcoal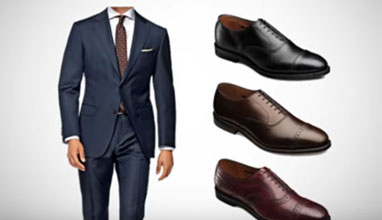 ABC of the men's suit
The suits (and the business climate) become more relaxed, you get the option of wearing different colors of leather with them. That's a stumbling block for a lot of men — and the wrong color of shoes and belt can ruin even a fine suit.
ABC of the men's suit
Instead of spending hours pondering the differences between blazers, sport coats and suits, the fearless leader, Melissa Austria (long a fan of the dapper jacket) explain the how, what and where of the must-have pieces.