Tag: UK fabrics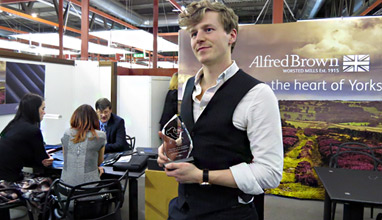 Ethical Fashion
At Milano Unica three UK fabrics manufacturers received the "303 TUSCANS" award for ethical fashion. It is awarded by TOC Fashion Academy Tuscany to manufactures of fabrics made from natural materials, following the principles of Ethical fashion, keeping traditions and having transparent supply chain.
Made-to-measure Men's Suits
Marc has been offering immaculately tailored men's wear and luxury accessories under the exclusive Marc Wallace label. Mail Order & Retail.