Tag: Todd Lynn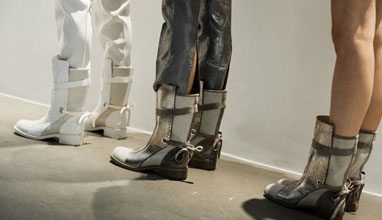 Menswear accessories
On Friday night in London, a high-octane tribe of dystopian desert dwellers descended upon the LCM runways for Todd Lynn's Spring/Summer 2016 collection. Draped in immaculately tailored yet unconventional blazers (a Todd Lynn signature), oversized biker jackets, transparent knitwear, and shorts, the men and women of Todd's misanthropic world marched in custom made Christian Louboutin boots set to a rousing soundtrack from Glasgow three-piece Baby Strange.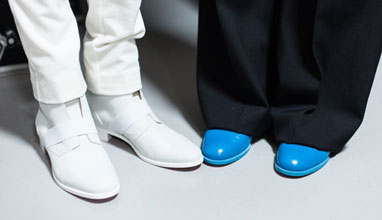 Menswear accessories
From industry newcomers to established fashion houses, Christian Louboutin has always enjoyed collaborating with talented designers from the world's fashion capitals. With the return of the men's fashion season, the brand opened the Autumn/Winter 2015 season with our very first appearance at London Collections: Men alongside a couple of favorites: designers Todd Lynn and E. Tautz's Patrick Grant.