Tag: Richard Anderson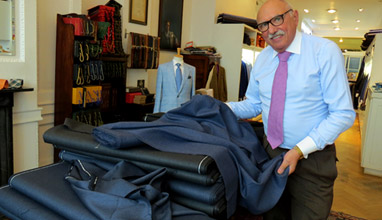 Interviews
'My name is Brian Lishak and I have been working in Savile Row for 60 years and also travelling on behalf of companies in Savile Row for that period of time. What we do here is what is called bespoke, which is made by hand from start to finish...'
Bespoke Men's Suits
Producing only the highest-quality garments, Richard Anderson clients have come to expect excellence as a given. Richard Anderson's clientele - many of whom are leaders in their own fields - are uncompromising in their demand for quality.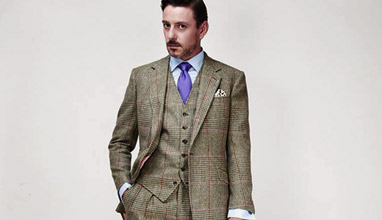 Made-to-measure Men's Suits
Richard Anderson is a leading independent bespoke tailoring house on Savile Row, producing only high quality garments and accessories. At the atelier you could find fully bespoke, custom (made-to-measure) and ready-to-wear pieces, made of finest fabrics.