Tag: Enrico Monti
How to sell
Bespoke Tailoring is and always will be a must for men who want to stand out in the crowd, men who look positively towards their future without uncertainties. The Market of Made to Measure is constantly growing unlike classic clothing stores. Enrico Monti offers you the opportunity to open your own store for men's made-to-measure suits and shirts.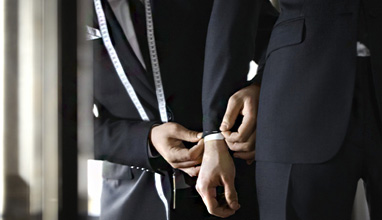 Made-to-measure Men's Suits
Enrico Monti specialises in creating Tailored Suits and Shirts, paying particular attention to the quality of entirely Italian craftmanship. In 1911 Bruno Monti (Enrico Monti's grandfather) created Tessitura Monti, a historical fabric company for Shirts.