Fashion Design Education: IADE School of Fashion and Design
* 50 years of experience, Madrid, Spain
IADE School of Fashion and Design (collaborating entity of the Universidad of Alcalá de Henares) is dedicated to the training of leading professionals in design and is considered as a prestigious and prominent center in Interior and Fashion Design worldwide.

The main aim of the school is to encourage students to know and develop their own talents and skills. That's why the relationship between teachers and students is very important and oriented to stimulate dialogues and creative thinking. Learning by doing is the key element of the IADE's courses.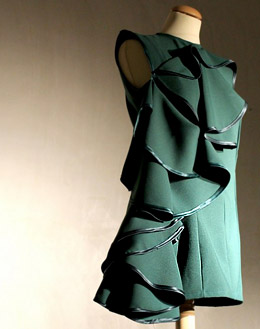 Fashion Design program:
- 3-years (bachelor degree);
- European Credit Transfer System - 180 ECTS;
- Aimed to: students with approved access to Spanish universities;
- Mode: attendance mandatory;
- Enrolment fee - € 1 685;
- Annual fee - € 5 175;
- Subjects in areas of design, drawing, computer graphics, materials, patterns and humanities, including trend analysis, the process of creating fashion collections, fashion project presentation, creating portfolio, fashion design software, textures, pattern making, fashion sociology, art, etc.

IADE School of Fashion and Design website: //www.iade.es/


Hits: 5062 | Leave a comment