CIFF Spring-Summer 2015
Copenhagen International Fashion Fair (CIFF) is held in Copenhagen, Denmark on August 3-6, 2014 in Bella Sky Comwell.
Copenhagen International Fashion Fair is the leading and most innovative platform in northern Europe with over 50 000 sqm, presenting carefully curated areas for premium brands. CIFF first emerged on the Scandinavian fashion scene in 1993 and has since then grown to include CIFF KIDS, CIFF SHOWROOMS and CIFF SHOES.
CIFF Spring-Summer 2015 is presenting some of the top fashion brands in the world, aiming to offer the latest in clothes, apparel, shoes, bags, accessories, etc. The event includes fashion shows, presentations and workshops.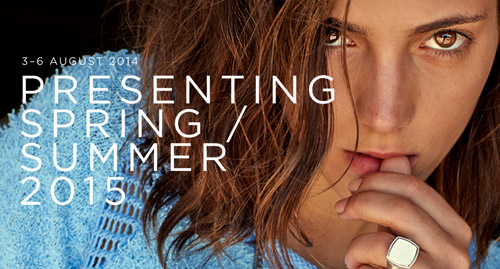 This year CIFF presents the fourth edition of The Crystal Hall - an exhibition that brings the most talented fashion designers and artists to a unique venue in Scandinavia each season.

In 2014, The Crystal Hall presents two outstanding and influential creators of fashion - Malcolm McLaren and Virgil Abloh. This unique exhibition showcases their groundbreaking designs and artworks, many of them shown for the first time in Europe.

The sales manager of the Men's Fashion Cluster is at the event to meet and support designers, willing to create their own men's suits brand.


For more information about the event, visit: CIFF.dk


Hits: 5715 | Leave a comment