Rising opportunities for menswear fashion designers
Different researches show that menswear industry is an excellent business opportunity for fashion designers. How come?
Men want and try to look more and more stylish and fashionable each year. The percentage of gentlemen who state that they are interested in the newest trends is rising - according to one research 37% of guys are interested in learning more about fashion on the web, with 29% reporting that they already read industry news online.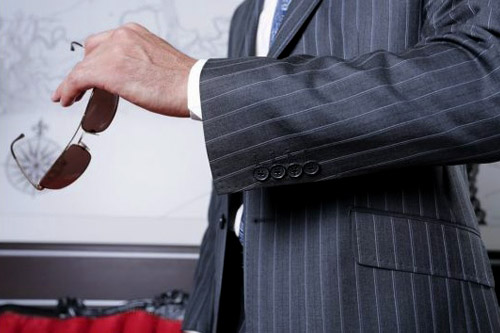 The world menswear market is expected to exceed $402 billion in 2014, according to research from MarketLine, which is a market expansion of over 14% during a five-year period.

Products include suits, coats and overcoats; trousers, slacks and jeans; shirts; work clothing; underwear and nightwear.

Some of the key players in the global men's clothing industry are: Armani, Levi's, Hugo Boss, Calvin Klein, Nike, Diesel, Ralph Lauren, Burberry, Dolce & Gabbana and Ermenegildo Zegna. This is enough proof to show how attractive is the niche, when some of the biggest names in fashion industry develop their own menswear lines.

And definitely a well-fitting suit can make its owner to look wealthier, smarter, nicer, and more successful.

So, if you are a menswear fashion designer, you may take part in the Men's Style project and take advantage of all the benefits that manufacturing menswear offers.

Photo: © Richmart


RICHMART - Manufacturer of made-to-measure suits

The Bulgarian company RICHMART is a quality manufacturer of made-to-measure men's suits.

RICHMART is looking for made-to-measure retailers, ateliers, shops, agents

who are willing to take orders for the manufacturing of made-to-measure suits and work as franchise partners.

The franchising of

Richmart

is appropriate for traders without experience in the field of fashion, as well as for designers and tailors, who want to optimize their work and efficiency.

Contact RICHMART


Hits: 8196 | Leave a comment