L.B.M. 1911 Fall/Winter 2019-2020 collection
L.B.M. 1911 collection is developed through a concept of casual elegance combined with tailoring quality and appeal, characterized by a high level of innovation and attention to detail. The fits reflect the latest trends and the garments are dyed by the exclusive dyeing process and special washing.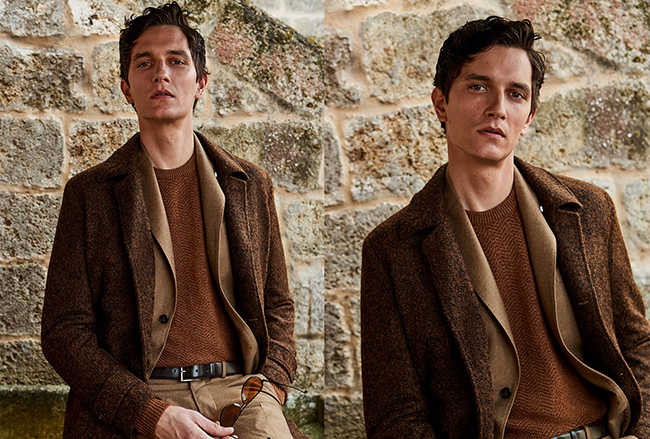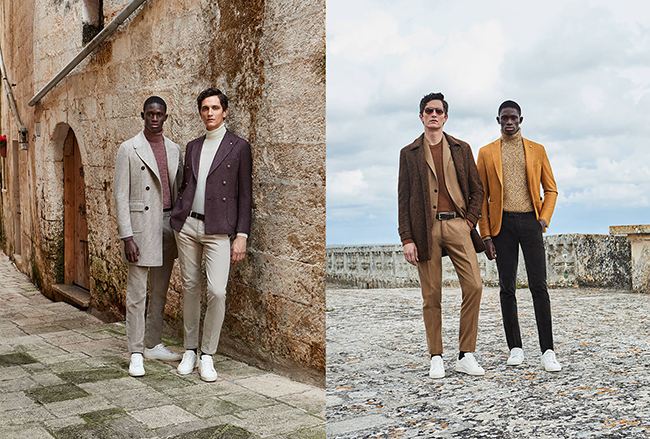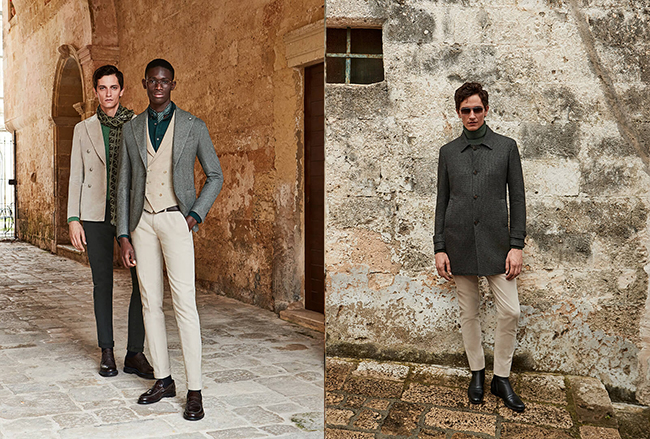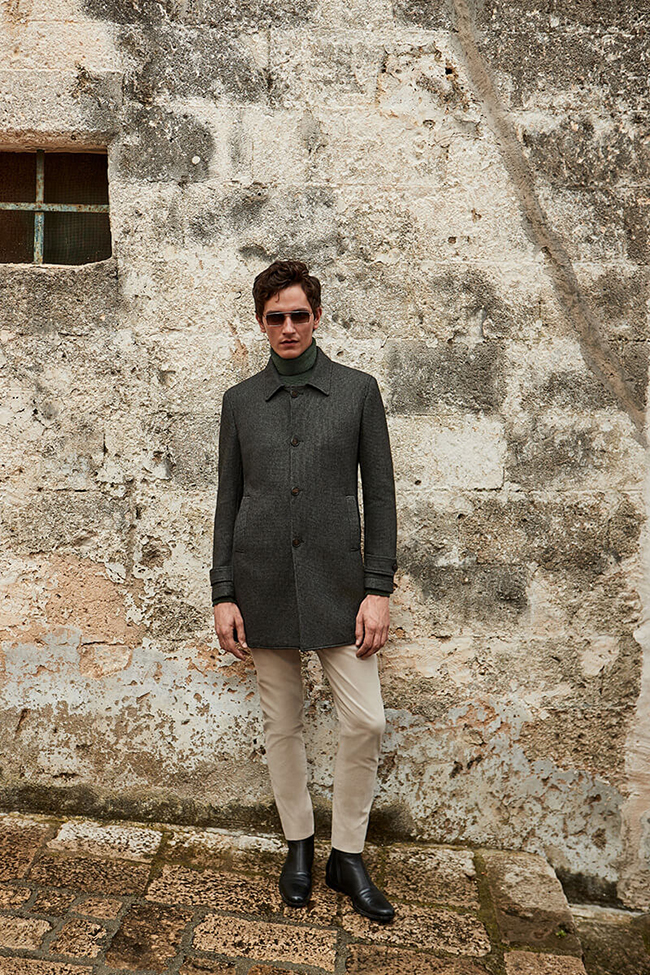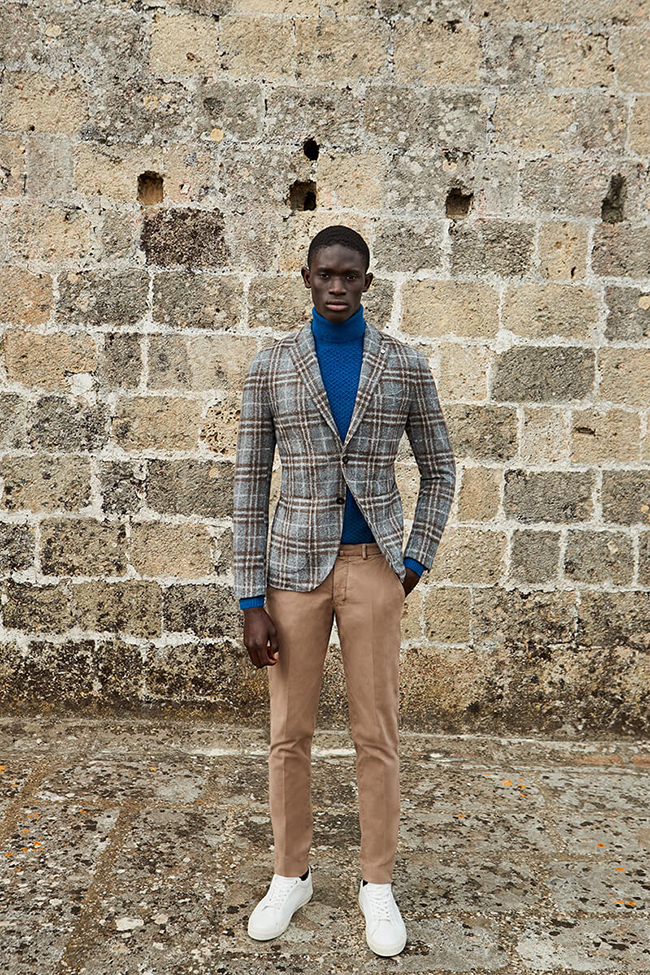 The method of 'distressing' gives the garment a vintage image, the characteristic "lived in" look. This exclusive Made in Italy finishing, which is applied to the completed garment, was created thanks to a long and close cooperation with experts of these treatments. The use of this very complex processing ensures the level of excellence which characterizes Lubiam, the leading company in this type of product.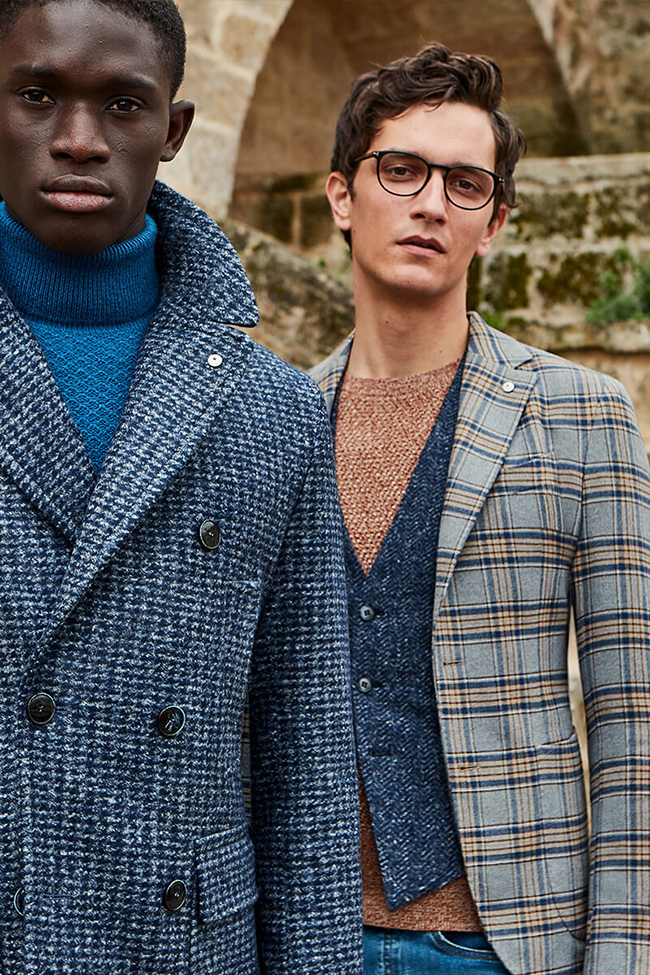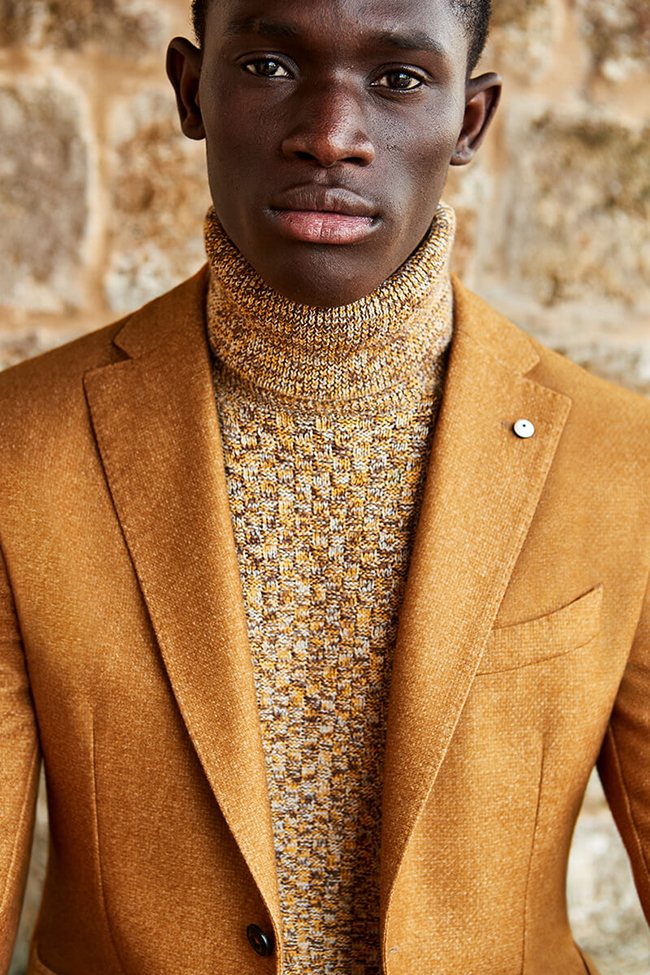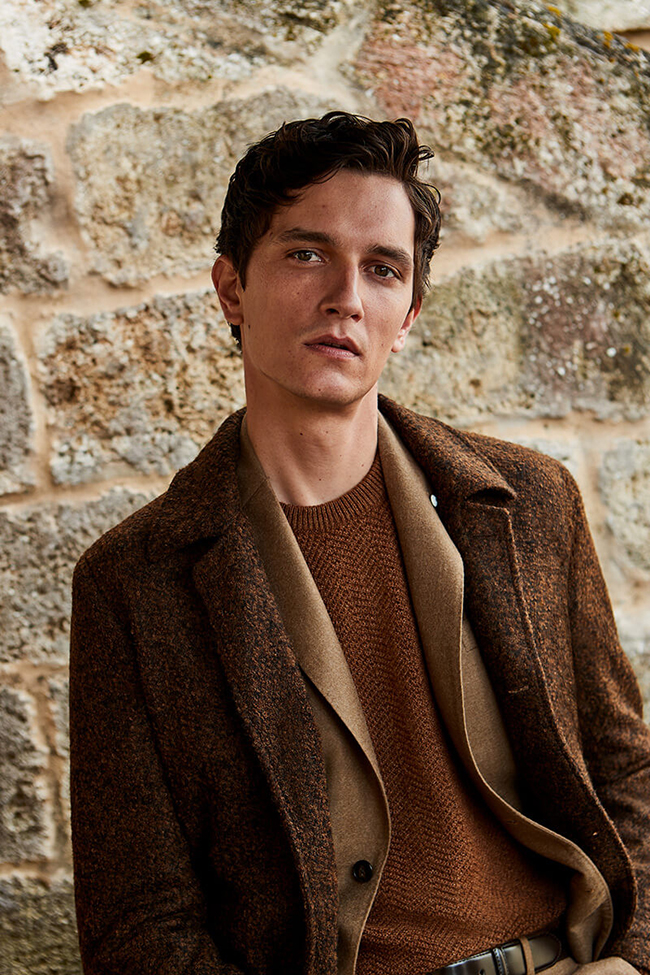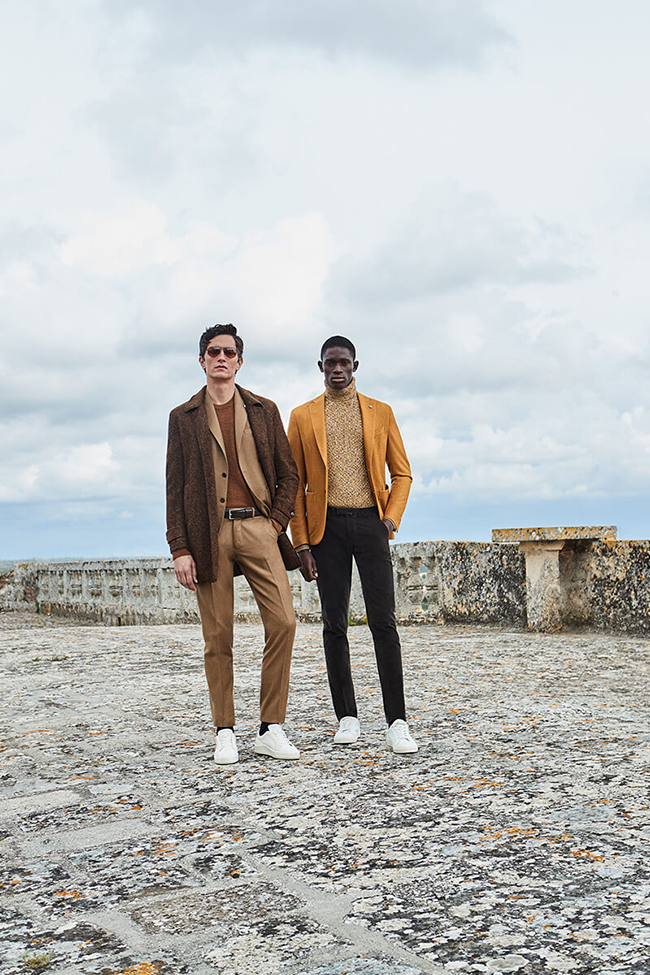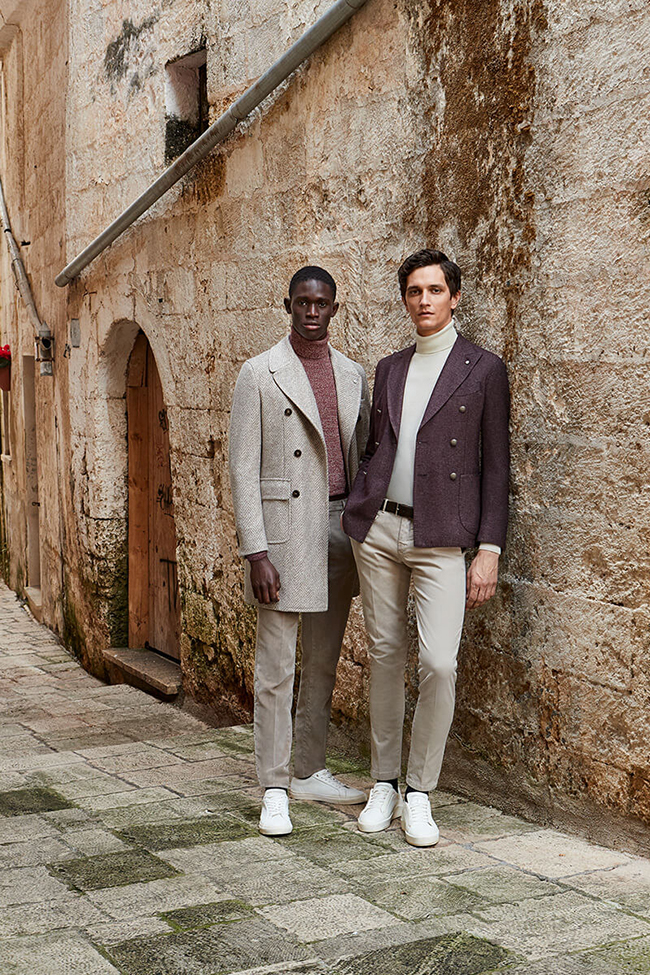 L.B.M.1911 AW 19-20 collection depicts a clear, contemporary lifestyle: distinctive Italian roots are clearly combined with international influences and iconic garments that tastefully revisit the history of fashion with lots of innovative styles and unique items intended for customers who like to explore styles and details.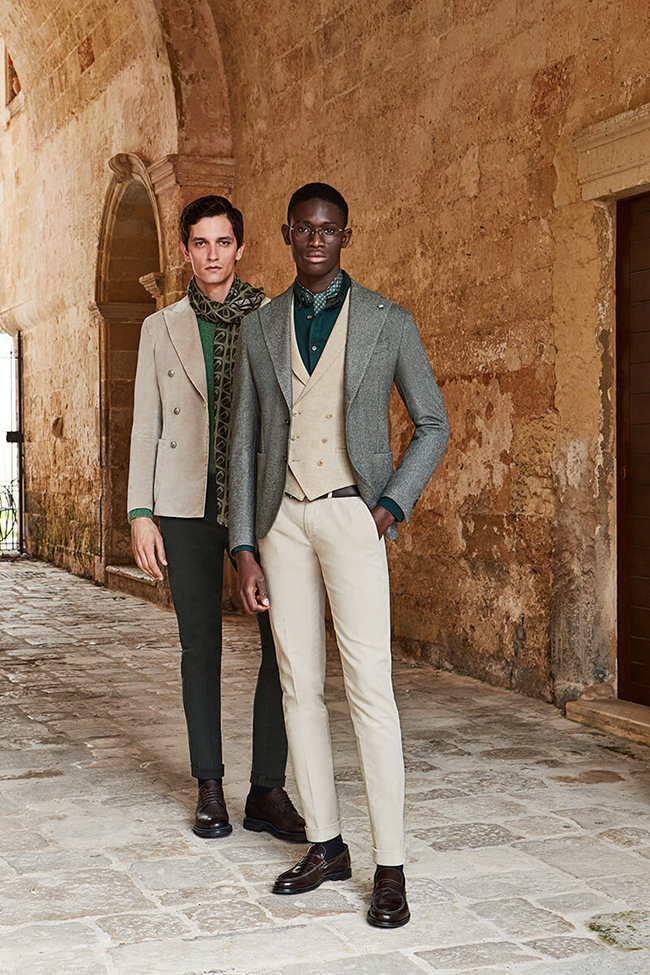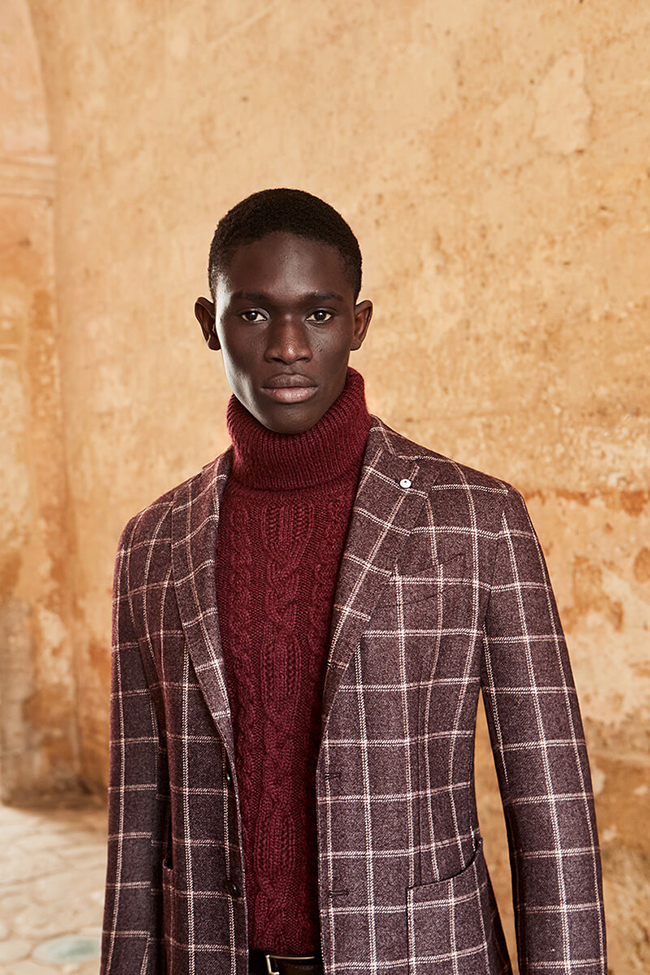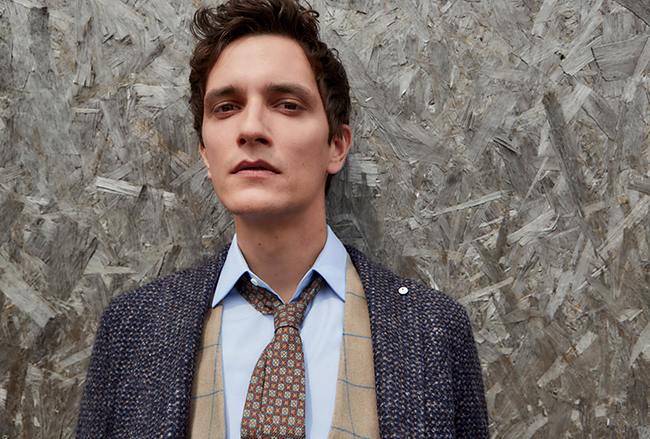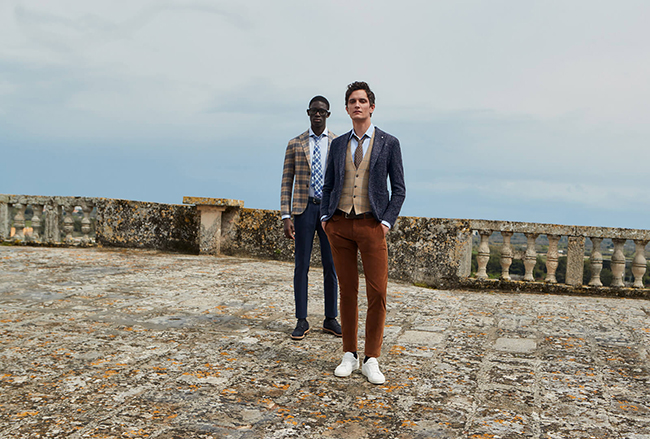 This collection results from long, fruitful cooperation between some of the most prestigious Italian textile manufacturers and the brand's Creative Team.  The central theme of the collection is softness, with warm, super soft fabrics like corduroy and wool, cotton and cashmere blends with an extremely soft, pleasant hand feel.
New interpretation of shapes and models: the season focuses on new designs developed down to the last millimetre with a view to ensuring the perfect, impeccable fit. Suits are back in the more traditional versions in wool, cotton or jersey, as well as in a more 'urban' corduroy version.
The collection is innovative also from the point of view of colours: a cocktail of sophisticated colours, a multi-coloured palette reminiscent of autumn leaves with warm, 1970's inspired hues.
Key pieces for the cold season are obviously outerwear garments: in addition to sartorial-taste coats, L.B.M.1911's creative team has also designed military-inspired items and a selection of leather jackets, also available in the real down-padded version, for the diehards who are determined not to forgo a 'biker look' despite freezing temperatures.
L.B.M.1911's total look for the AW 19/20 season is completed by a comprehensive collection of trousers, with yarndyed trousers, jeans and chinos and a sophisticated knitwear collection with warm, snug jumpers matching the patterns and colours of the outerwear, and a collection of patterned scarves, ties and pocket squares.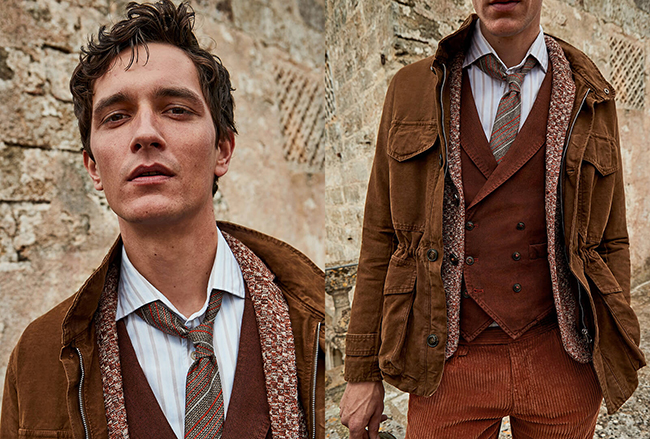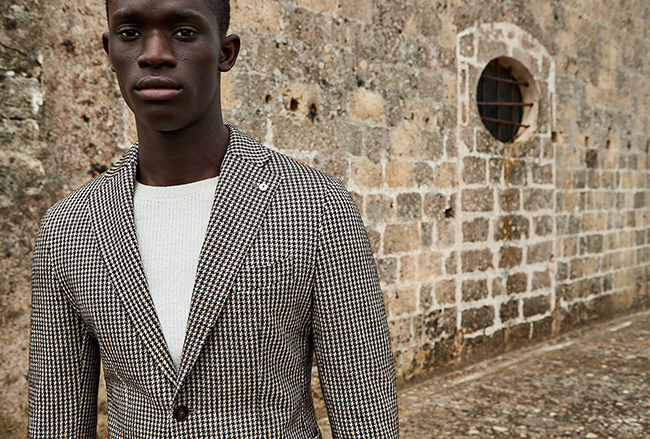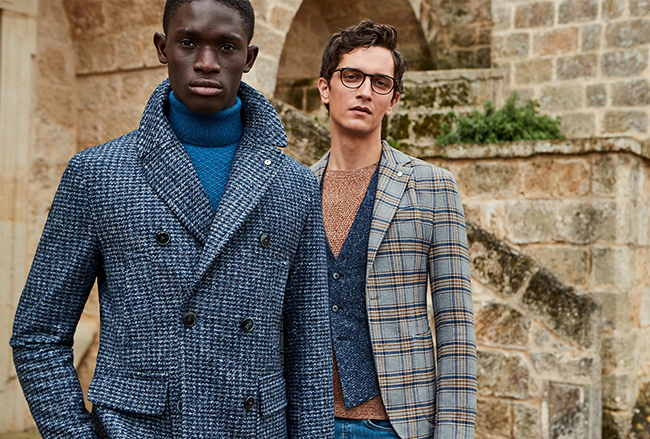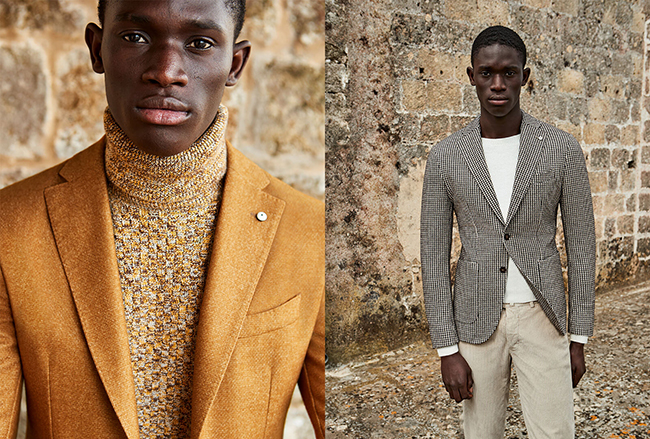 Hits: 8318 | Leave a comment