Angelico Autumn-Winter 2019-2020 collection
The new elegance in a fusion of styles, worlds and seasons
The canons of style are undergoing a period of upheaval, and this is also reflected in fabrics for men's fashion. Fabrics today are required to be innovative, to redefine tradition without distorting it, to present products that are dynamic and wearable, for the active man who is utterly contemporary.
Angelico is committed to a journey of continual renewal, season after season. New products do not undermine the essential style and high quality of Made in Biella textile style, but bring it even more into harmony with today's sensibilities.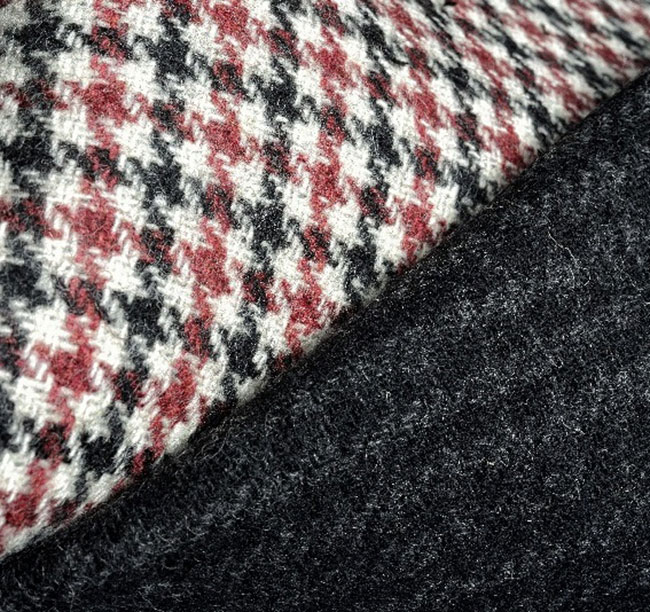 The Autumn/Winter 2019-2020 collection consolidates the vision of a mood that's exquisitely casual yet hi-tech, the new contemporary classic style according to Angelico.
Orthogonal fabrics collection
Colour, movement and characterful patterns are the keywords for winter. Undulating backgrounds, non-solid colours and variations in weave structures create perspective and three-dimensionality, alongside sophisticated mouline effects and frises of comfortable informal and modern allure.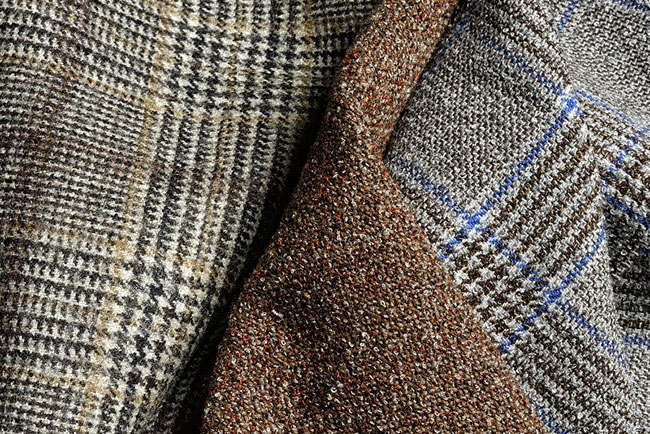 Patterns define a style with dandyish personality guaranteed to catch the eye: stripes of every width and depth, clearly defined or blurred, with sharp contrasts or fading into the background; many-hued checks with distinctive threads in vivid colours.
Brown emerges as the protagonist both in casual-chic fabrics and impeccable products for jackets and suits. The collection celebrates all its various expressions: quieter, more neutral browns tending to taupe and grey - perfect for formal style - coexist with warmer, brighter shades: tobacco, sienna and burnt sienna cut with beige, red, orange and duck's bill yellow, for extremely current designs.
The winter collection moves away from stereotypes in terms of blends and weights too: transeasonal creations feature blends of wool, cotton and viscose or wool, cotton and linen with undulating backgrounds and bright colours, ideal for early autumn collections. Interest is guaranteed with winter seersuckers in wool/cotton, pre-washed brushed jackets with a clean, soft feel and English-style designs softened and blurred. Blazers in three-dimensional weaves prefer the lightness of stylish activewear.
In the winter collection we meet again the Gorgomoro label, symbol of the firm's research into naturally comfortable stretch wool-based fabrics. Gorgomoro is a return to Angelico's origins in wool excellence, discarding chemical softeners and using the softest of water with minimal mineral content from the Oropa river for dyeing and finishing processes. Jackets, ultra-fine suits and travel outfits provide an extraordinarily soft and smooth hand, excellent natural elasticity, impeccable wearability and durability and emphasise the sheen of wool.
K1 collection
Angelico's research and development is able to bring different worlds together, with results that are always focused on style and performance.
Jersey meets the classic suit, with a super-soft line of jerseys in wool and cotton in patterns and colours emblematic of male elegance. Natural elasticity, wearability, durability and comfort against the skin are convincing arguments for contemporary travel elegance. For lovers of trendy casual style, there are jerseys with a washed denim effect.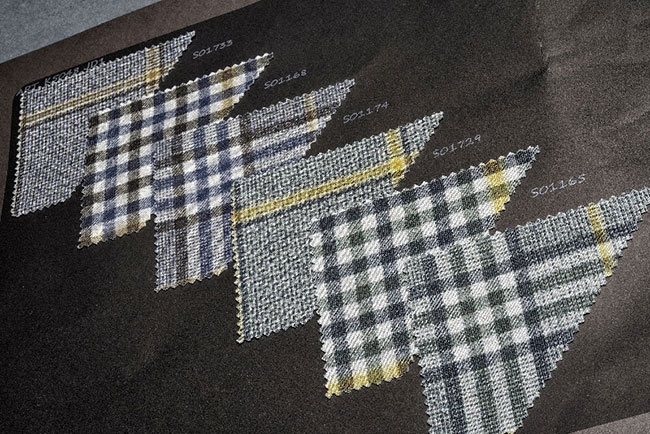 Printed fabrics are a constant feature in the K1 collection, and here introduce a photographic print on jersey, creating an intriguing combination of references in woven fabrics and an original tribute to masculine style. An extremely advanced printing process is used on a jersey base to reproduce the detail, the structure and the look of woven fabric, even conveying the chromatic nuances of mouline and surface finishes. The ultimate effect is a Saxony style, impeccable in classic patterns and colours or bolder and more unusual in experimental colour combinations, for highly comfortable garments with carefree elegance.
Tradition and performance coexist in new double coats: the reverse pure wool, soft and beguiling in English patterns, and the outside a technical fabric in water-repellent nylon. The borderline between sartorial outerwear and activewear blurs to create a garment with unprecedented character. There are also double fabrics with wool on both sides, playing with contrasting patterns and volumes.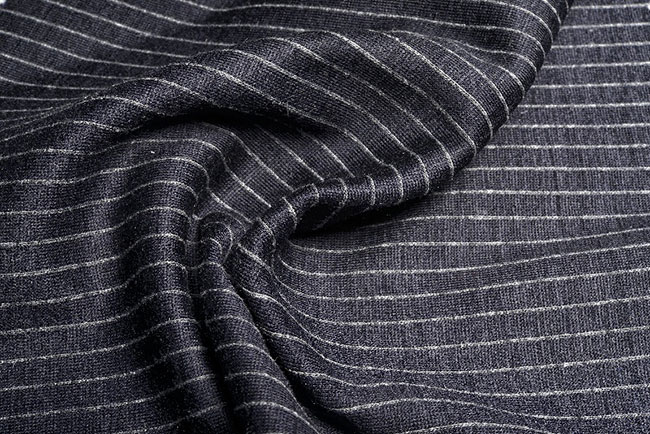 Research into performance, - which in previous seasons introduced various treatments to increase the versatility and functionality of fabrics - focuses on flannels, taking them into a more dynamic dimension. Thanks to the new anti-stain treatment and anti-crease finish using nanotechnologies that allow garments to be machine-washed at 30°, 3D flannel fabrics become legitimised as extremely contemporary and practical travel wear.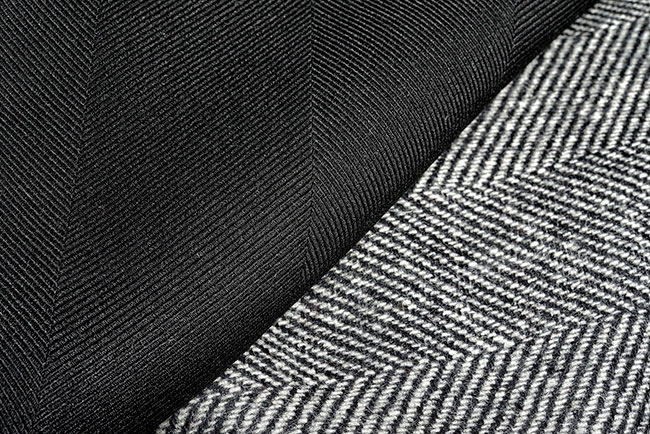 Hits: 11682 | Leave a comment