Tintex, ReVerso and CLASS are waiting for you at Premiere Vision
On September 19-21 fashionistas from around the world will arrive in Paris to attend Premiere Vision to get inspired, source new materials, research manufacturers and attend trend seminars, conferences and workshops led by international experts. For the third year, the Smart Square, an informative and visionary space dedicated to information and discussions, where exhibitors, designers, buyers and fashion brands can experience responsible values and innovations in the fashion industry, will again highlight a fantastic new range of responsibly made materials that inspire creativity.
During Premiere Vision, C.L.A.S.S. is excited to launch their C.L.A.S.S. Education Smart Kit. A new, easy-to-use, educational support tool developed for universities that introduces innovative smart materials certified with sustainable credentials. These innovations, in comparison to conventional materials offer significant reductions in water, CO2 emissions, chemicals and energy. The goal is to support emerging fashion talents to transform their design thinking process and move from a linear to a circular economy business model and encourage responsible future fashion systems.
On Thursday, September 20th at 5:00pm, join James as he gives a presentation during Premiere Vision titled, Smart Innovation, the New Standard for Fashion to endorse this year's theme, Tomorrow is Here Through the Lenses of Circular Economy. Crusaders, C.L.A.S.S. and C.L.A.S.S. Education uphold smart innovation as the new standard for fashion, a key pillar of Circular Economy. Fashion Designers, Merchandisers, Sourcing Experts, Educators and Fashion Students of all majors, are invited to learn why brands are sourcing smart innovations. James will engage attendees' senses as they realize smart innovation as the new standard for fashion. Smart innovation optimizes creativity through means of responsible sourcing alternatives that offer a new generation of values.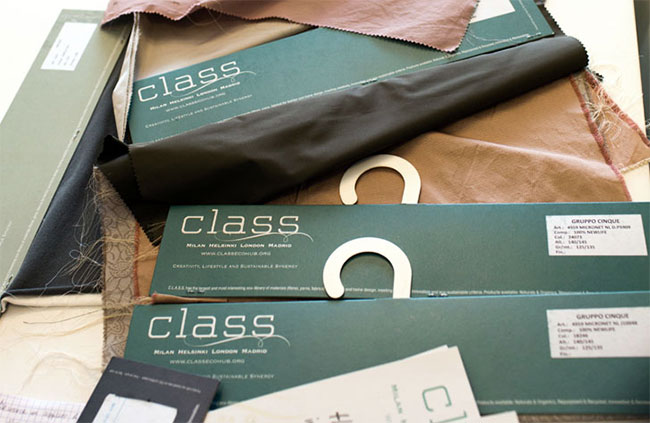 Re.VerSo™ smart innovation, capable of yielding beautiful, premium, intelligent zero waste materials.
This circular economy manufacturing system for wool, cashmere and baby camel, represents an advanced, integrated, transparent and traceable supply chain made entirely in Italy. Re.VerSo™ raw materials are Global Recycled Standard (GRS) certified, with a confirmed Life Cycle Assessment (LCA) study performed by Prima Q on Re.VerSo™ wool and cashmere products - compared to the similar conventional products:
Savings for 1.000 Kg of Re.VerSo™ cashmere, as compared to virgin cashmere
-82% energy
-92% water
-97% CO2
Savings for 1.000 Kg of Re.VerSo™ wool, compared to virgin wool
-76% energy
-89% water
-96% CO2
Premiere Vision's Smart Square, a 800-sq. m. visionary and multimedia space dedicated to information and discussions, where exhibitors, designers, buyers and fashion brands can experience and visualize responsible values and innovations in fashion. This year's Square provides an opportunity to gain an understanding of the full supply chain, as well as Re.VerSo™ science and technology applied to take steps to design waste out of the fashion system and move toward a circular economy approach.

Be sure to view the full collection of Re.VerSo™ partners' high quality materials with extreme softness, warmth and beautiful lustre that embrace luxury. Re.VerSo™ exclusive ambassadors:
- A. Stelloni Collection by Mapel for Fashion Textiles Collection (hall 5 booth L56-M55)
- Filpucci S.p.A for spinning fashion yarns for knitwear
- Filatura C4 yarns for contract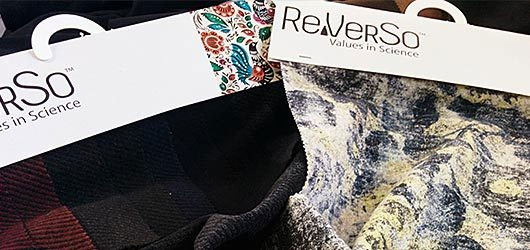 This September TINTEX Textiles will WOW attendees with their Autumn/Winter 2019/2020 collection and take the lead at Premiere Vision Paris as they introduce Naturally Clean.
See, touch and experience the latest collection from TINTEX as they reveal a wonderful range of innovative fabrics that redefine fashion, inspire creativity, spark emotion and optimize responsible solutions. Award winning TINTEX, being an ingenious leader in textile and research innovation for over twenty years, transforms a new generation of cotton and other natural based materials. Established in the Porto region as authorities in superior dyeing and finishing techniques making TINTEX Textiles the perfect choice for fashion.
A milestone for TINTEX and fashion, as they launch Naturally Clean - an exceptional smart finishing process that is uniquely responsible. Naturally Clean enhances the natural beauty of cotton, takes a cost effective modern approach to eliminate aggressive treatments and optimizes clean surfaces, vivid colors, providing an exquisitely smooth handfeel.
Naturally Clean achieves this by using Novozymes technology, a company that is indeed the world leader in biological solutions. Second, using textile chemicals with the lowest possible environmental impact, without compromising performance, from Beyond Surface Technologies AG. Naturally Clean maintains the original characteristics for an extended period of time. All materials are Oeko-Tex and soon Bluesign® certified, thus eliminating harmful substances.
TINTEX' Autumn/Winter 2019/2020 collection includes vibrant tones, refreshing turquoise and electric green, light and warm copper with chocolate browns that connect the natural and spiritual in an extra-sensorial universe. Infused with a stunning palette of nostalgic and multicultural colors - warm yellow with darkened reds, dynamic purple with urban greys - that express globalization and human connection.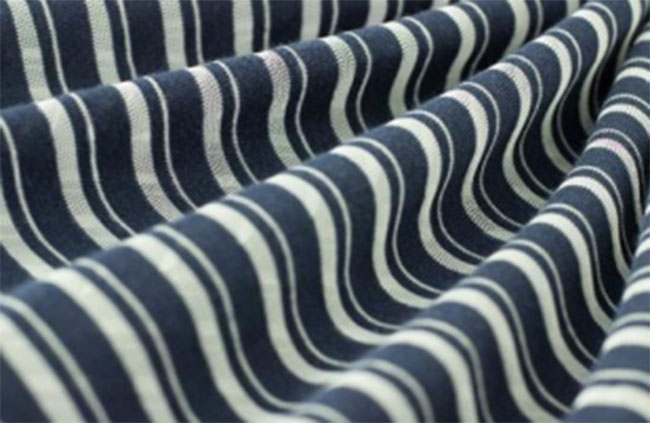 Hits: 10490 | Leave a comment