TINTEX Textiles at Munich Fabric Start
This September TINTEX Textiles will WOW attendees with their A/W 19/20 collection and take the lead at Munich Fabric Start as they introduce Naturally Clean.
See, touch and experience the latest collection from TINTEX Textiles as they reveal a wonderful range of innovative fabrics that redefine fashion, inspire creativity, spark emotion and optimize responsible solutions. Award winning TINTEX Textiles, being an ingenious leader in textile and research innovation for over twenty years, transforms a new generation of cotton and other natural based materials. Established in the Porto region as authorities in superior dyeing and finishing techniques making TINTEX Textiles the perfect choice for fashion.
A milestone for TINTEX and fashion, as they launch Naturally Clean - an exceptional smart finishing process that is uniquely responsible. Naturally Clean enhances the natural beauty of cotton, takes a cost effective modern approach to eliminate aggressive treatments and optimizes clean surfaces, vivid colors, providing an exquisitely smooth handfeel.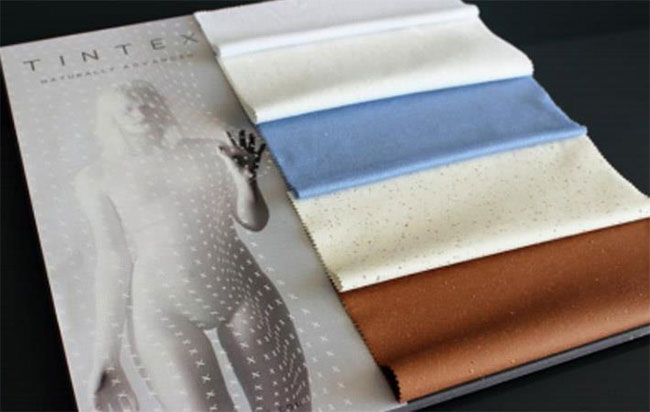 Naturally Clean achieves this by using Novozymes technology, a company that is indeed the world leader in biological solutions. Second, using textile chemicals with the lowest possible environmental impact, without compromising performance, from Beyond Surface Technologies AG. Naturally Clean maintains the original characteristics for an extended period of time. All materials are Oeko-Tex and soon Bluesign® certified, thus eliminating harmful substances.
TINTEX' Autumn/Winter 2019/2020 collection includes vibrant tones, refreshing turquoise and electric green, light and warm copper with chocolate browns that connect the natural and spiritual in an extra-sensorial universe. Infused with a stunning palette of nostalgic and multicultural colors - warm yellow with darkened reds, dynamic purple with urban greys - that express globalization and human connection.
Key smart ingredients of the season are:
- A New Generation of Cotton: GOTS certified organic cotton, Supima® cotton, and ECOTEC® by Marchi & Fildi the smart cotton that saves up to 77.9% water consumption and introduces the concept of a circular economy.
- SeaCell™ and Smartcel™: produced using the Lyocell process in a closed loop with no chemicals released as waste. The patented process of SeaCell™ allows that the positive properties of the seaweed are permanently preserved within the fiber, even after multiple washing cycles. Smartcel™ includes the essential trace element zinc providing anti-inflammatory capabilities.
- REFIBRA™ by Lenzing technology involves upcycling a substantial proportion of cotton scraps e.g. from garment production, in addition to wood pulp, where the raw material is transformed to produce new TENCEL™ Lyocell fiber to make fabrics and garments.
- Cupro by Asahi Kasei: A new generation GRS Certified material, made from cotton linters, with a biodegradability certification by Innovhub. A matchless, high tech natural material, with a special handfeel and aesthetics.
- ROICA™ by Asahi Kasei
- ROICA™ EF has a percentage of pre-consumer recycled content that is more than 50%, and thanks to this it has been GRS (Global Recycled Standard) certified.
- ROICA™ CF a premium stretch innovative yarn offering a real and durable "new natural" active smart odor neutralizer solution to every wearer, thanks to the fact that its active ingredient is locked inside the yarn.
Be sure to view the full Autumn/Winter 2019/2020 collection at Munich Fabric Start - Hall 3 booth D22.

Hits: 11425 | Leave a comment