Prada Fall/Winter 2017-2018 collection at Milano Moda Uomo
The brand Prada presented their Fall/Winter 2017-2018 show at Milano Moda Uomo. The fashion show was womens and mens - the models walked together on the stage. We will show the menswear outfits that the label showed.
Mrs. Prada said the interplay of corduroy and leather encapsulated the collection, and there was for sure plenty of both; shades of brown leather in pants and topcoats and corduroy used in jackets and suits. The provider of oddness, over and over, was fur: on colored studded boots, the belt in the first look, as panels on the front of pimpy Starsky and Hutch- style outerwear .
There was also a sea of burnt orange corduroy that brought us back to the jungle gyms of our youth. The colour palette also brought back all those messy scenes from childhood: mustard, shades of brown, and green punctuated with a splattering of classic blue.
The suits were with patches and two buttoned. The coats are over knee with clean silhouettes. The belted coats were one of the accents of the collection.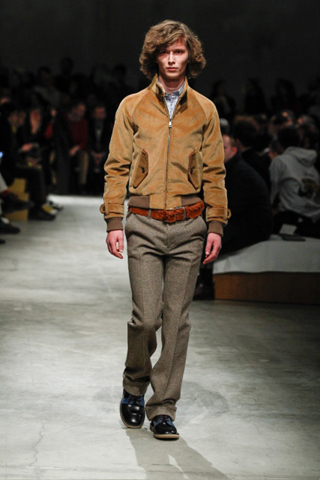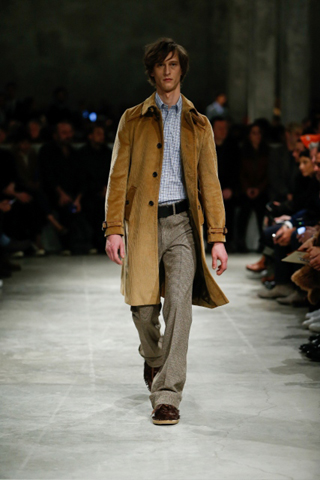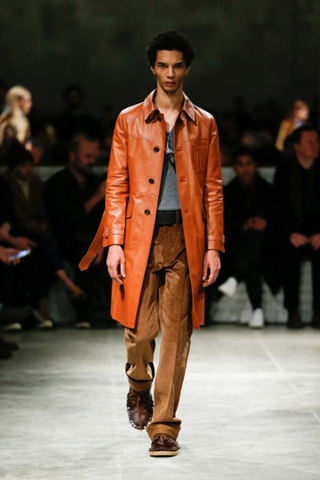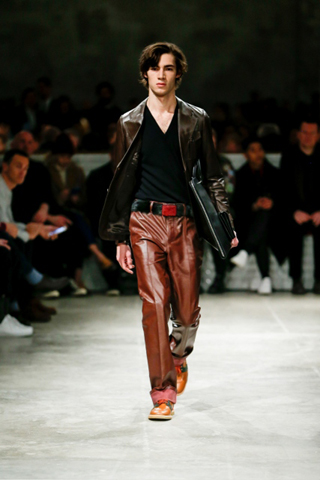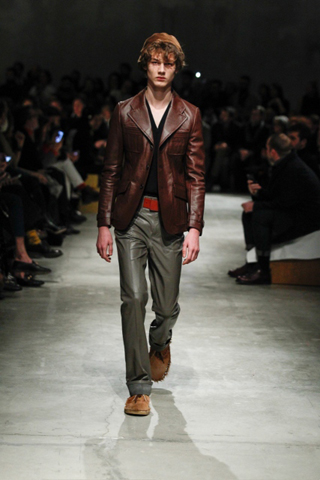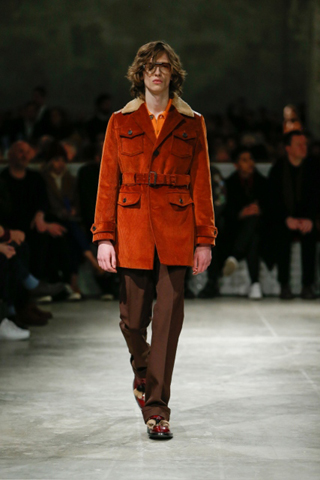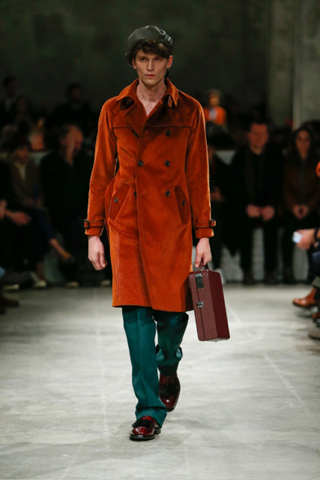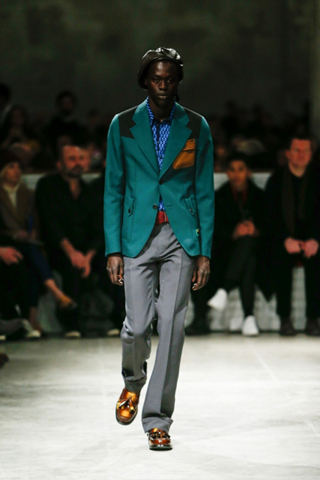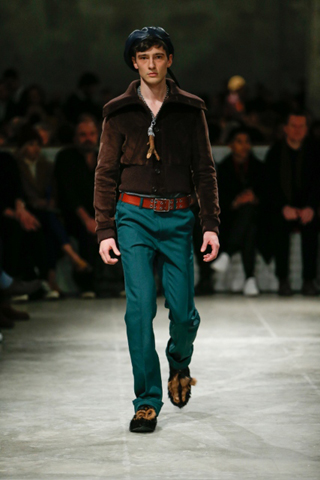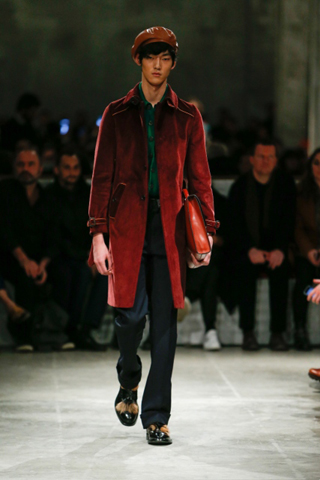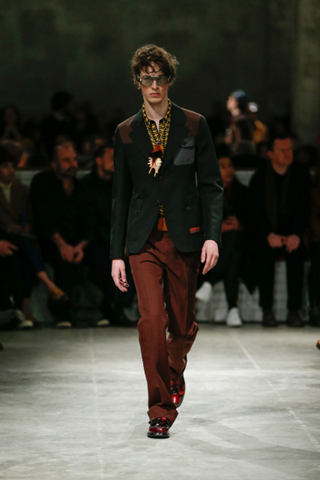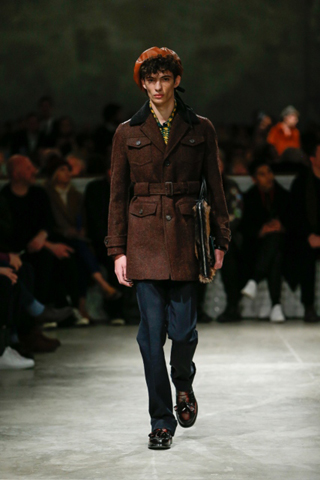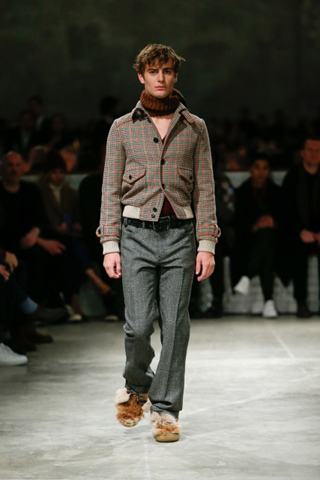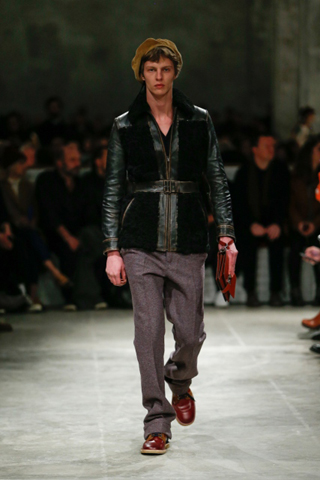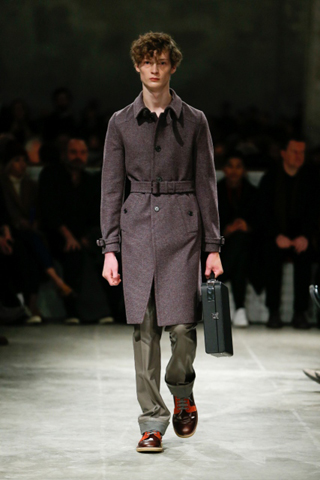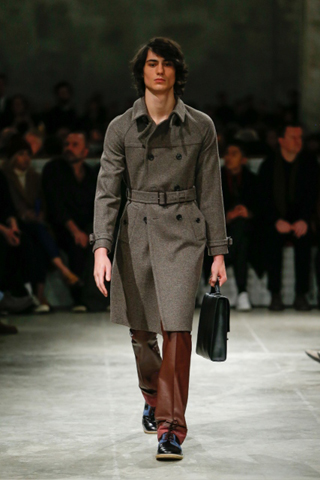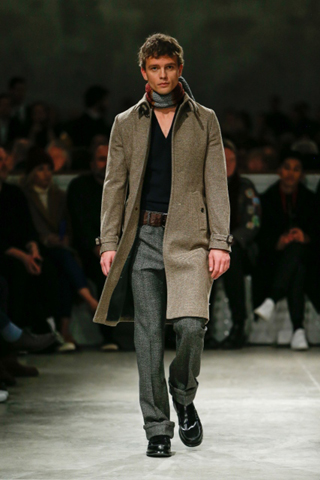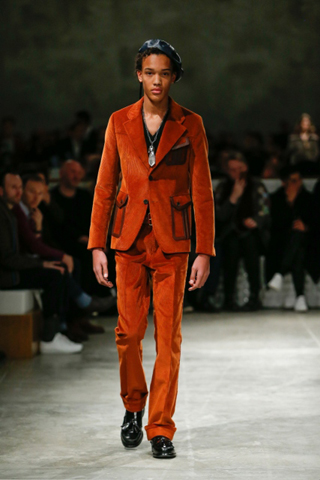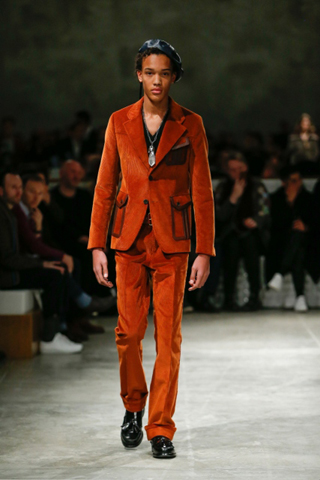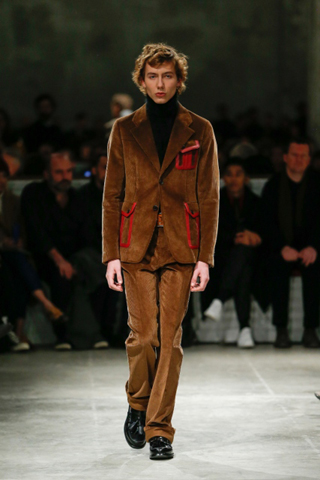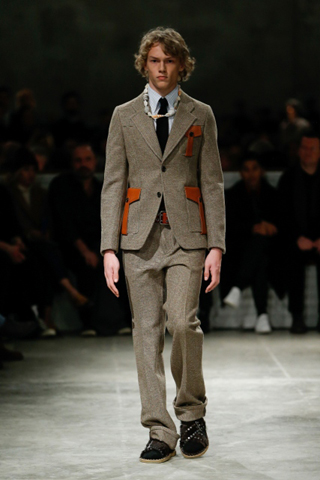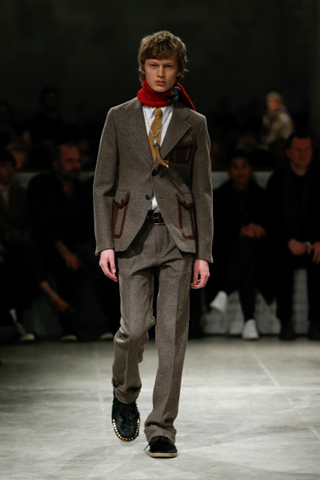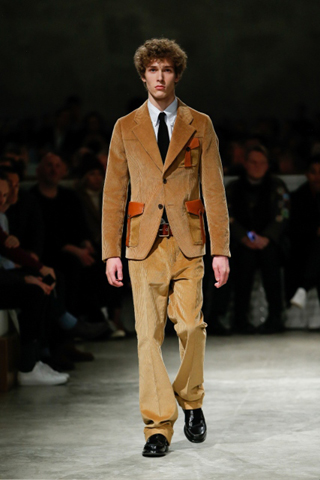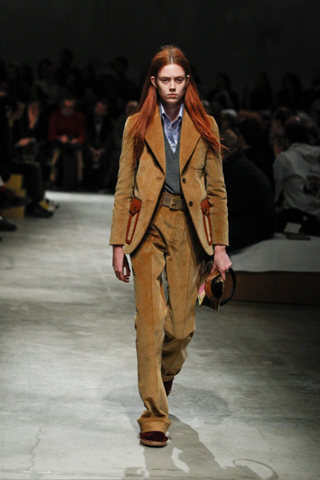 Hits: 5171 | Leave a comment